(DMZ: Demilitarized Zone)
It's not exaggerated when one says Vietnamese history is a history of wars. Indeed, there are not many countries on earth that have been around for thousands of years and lesser of that amount thrive against the damages of wars. Vietnam went through countless number of wars since its dawn and the latest war just ended 4 decades ago. That can explain why from the far past to early modern days, Vietnamese people have always been on their guard towards foreigners, near or far. Yet the people moved on, befriended and co-operated for a better future. That's always the attitude of this country.
With a lot of things happened in the past, layers of wars' remnants from different times and of different enemies are found from north to south. Half of them were moved to museums and half of them are still out there to become historical sites or DMZ sites of which the most popular visited are of the Vietnam/American war. Even you may feel little off by the government propaganda, visiting these sites will give you much knowledge about history.
This article will give you a guide on historical sites and a detailed review on one day DMZ tour in central Vietnam.
Historical sites
Dien Bien Phu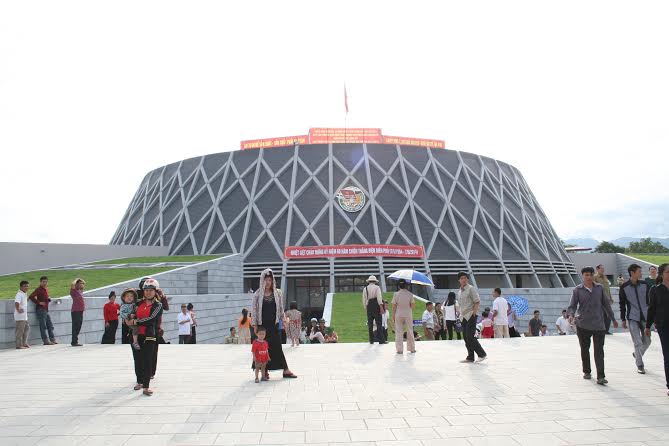 In Vietnam, no one is unfamiliar with the name of Dien Bien Phu where the huge battle between French Union's French Far East Expeditionary Corps and Viet Minh communist-nationalist revolutionaries took place. The battle is very memorable to Vietnamese people not just it was an important victory but also because Dien Bien Phu was the very first step the US got involved in Vietnam by backing the French. At that time everyone thought of this battle as the battle they had to win against all odds for many reasons. General Vo Nguyen Giap had his most important military decision here by changing the attack's method from fast and quick to slow and steady. With this brilliant move and the bravery of Viet Minh soldiers, after one month, three weeks and three days, the French fell. This failure led to the Geneva Conference opened in 8 May 1954 in which Vietnam had the upper hand.
Nowadays, Dien Bien Phu is a very dynamic city of northwestern region with no lack of transportation and tourism services. The first place you should visit in Dien Bien Phu in order to have a full view of the battle must be Museum of Dien Bien Phu historical victory, located opposite to A1 hill cemetery. This museum offers a full insight of the war on Vietnamese side through five exhibition sections, with 274 items and 122 pictures. The most intriguing feature must be the statues that describe the soldiers on both sides on and off battlefields. The museum also well explains that the defining factor in this great victory aside from surprising attacks from artillery and tunnels was the logistics force participated by almost all ethnic groups. There are also maquettes of the battle and a lot of documentary videos in many languages to explain Dien Bien Phu. Visiting this museum will be very helpful for you before visiting other sites.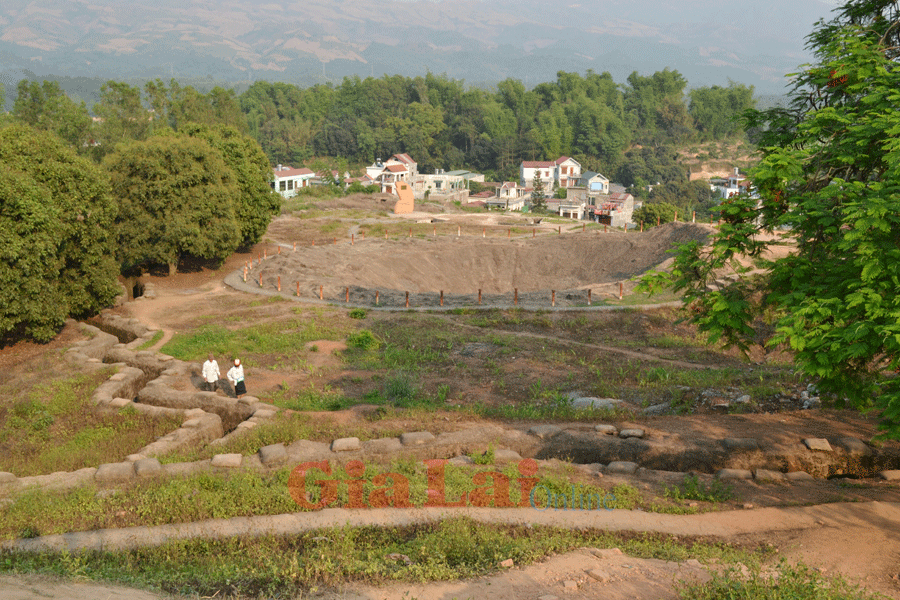 The A1 hill (or Eliane2) is a place where the last battle of the whole campaign happened before the French surrendered. Compared to other hills, A1 made a solid shield for the bunker of General de Castries therefore it was the most difficult position to take. To take this hill, Vietnamese soldiers had to spend 39 days and nights to dug tunnels then place a bomb to blow the whole hill up. Visiting the hill, you can see with your own eyes the huge bomb crater which was left after the explosion set off by the Viet Minh soldiers. On top of the hill are displayed some tanks left by the French after they surrendered.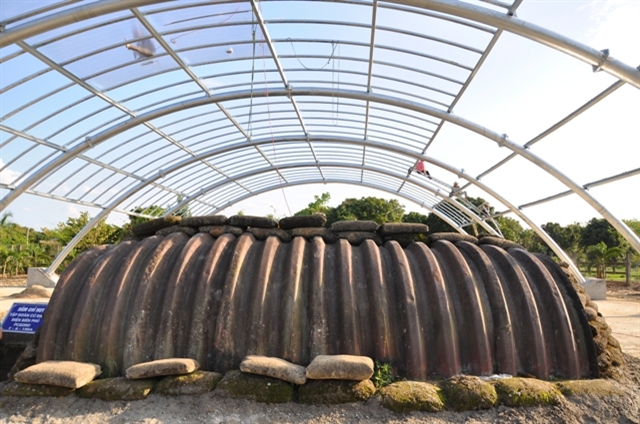 The bunker of General De Castries is also worth a visit. The bunker it itself was placed at the central headquarter of the French which is now Muong Thanh rice field. No one can deny that the defeat of this bunker is the symbol for the victory of Viet Minh in Dien Bien Phu. Nowadays, tourists visiting General De Castries's bunker can see that the bunker is remained almost intact in an area of 20m long and 8m high with total 4 sections used for both working and living conditions. In the surroundings there are left barbed wire fences and four tanks.
Each of these three sites mentions above has the same rate for admission: only 15,000VND per person.
Vietnam Military History Museum, Hanoi
The museum isn't dedicated for a specific war but for the military history of Vietnam as a whole. Vietnam Military History Museum was established in 1956 till now, is the first military museum in Vietnam ever. The museum has welcomed millions of tourists from all around the world and become one of the famous destinations in Hanoi.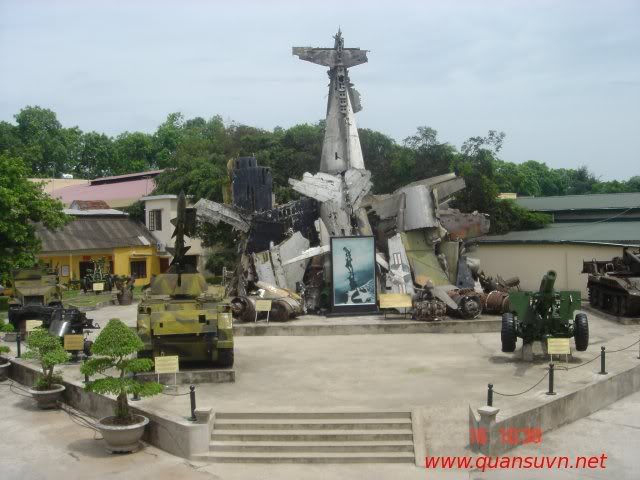 There are more than 16,000 items displayed within the museum and specially two of which are national treasures – a MiG21 aircraft and a T54B tank. In the back yard of the museum there stands the most famous Vietnamese flagpole, built under Nguyen dynasty in 19th century, now opened for tourism purposes. The museum is displayed following the lapse of time in Vietnamese history far back to the past telling the stories from the time of the resistance against the Chinese during a thousand years of colonialism and suffering until the last day of the Vietnam war in spring 1975. There are some models, large-scale paintings and many maps showing the details of the wars to help visitors vision what was happening. Through many stories and periods of the country's history, there is a same thing happens all over again: all people became united and fought against the invaders until victory.
My Lai village, Quang Ngai
On day 16th of March 1968, a mass killing committed by US soldiers from Company C took place at My Lai village, Son My, Quang Ngai. The number of the victims is believed between 347 and 504 unarmed villagers including men, women, children and infants. In November 1969, the incident was known to publicity and raised an outrage towards US military force on a global scale. Lieutenant William Calley Jr., platoon leader of C Company, was convicted for his killing of 22 civilians with a life sentence but only served 3 years and a half under house arrest. Nowadays, tourists come to My Lai will have chance to learn more about the details of the tragic event through a small museum and monument to the victims of My Lai massacre. The museum also recognizes the brave acts of Hugh Thompson Jr. and his crewmen in rescuing dozens of civilians, reporting the wrongdoings of his fellow servicemen and by doing so ending further possible massacres of the same kind.
Cu Chi Tunnel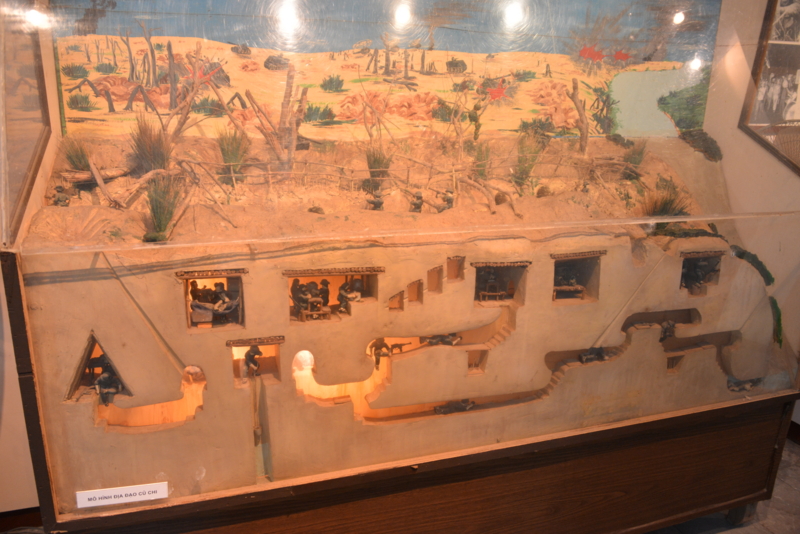 Located about 70km away from city center, Cu Chi tunnel is one of the most famous tourist destinations of HCMC. This site once again is the evidence of Vietnamese great endurance, creativity and intelligence. The total length of the tunnels is measured about 250km entirely underground and made by very rudimentary equipment. The depth from the ground to the tunnels is between 3-8m and the height of the tunnels is not high enough for an adult to stand upright. There are 3 levels in total used for different purposes and many functional areas for resting, weapon reserving, entertainment, cooking… The stories about the daily life inside the tunnels and the methods the people used to hide away from American seeking soldiers and dogs are also told. The tickets range from 20,000VND to 90,000VND. You can also try the real shooting range with costs from 20,000VND to 40,000VND.
DMZ One Day Tour
There are many tour agents that sell DMZ full day tour that features many famous historical sites such as Hien Luong brigde and Khe Sanh base. The DMZ (Demilitarized Zone) in Vietnam or V-DMZ: Vietnam Demilitarized Zone (of 17th Parallel) was formed back in 1954 according to Geneva Conference in order to temporally separate North Vietnam from French with allies' forces. This zone was meant to be cancelled after two years immediately after a national election that never happened. With US's involvement and escalation, only until 1976 this zone's existence was officially removed by the united Vietnamese government.
During war, the definition of "demilitarized zone" couldn't be applied for 17th parallel, some of many fierce battles happened here. Nowadays, what left from the war are used for DMZ tour in Hue and Quang Tri and most of them can be visited within one day.
Tour starts early from Hue to Dong Ha town of Quang Tri province which is about 70km on the northwest. On the way, you will see a lot of old and ruined schools and buildings with bullet holes on the walls. There are also several monuments and war cemeteries. In Quang Tri province, there are 72 cemeteries and three of them are national ones. This only can clarify how ruthless the war was going on here.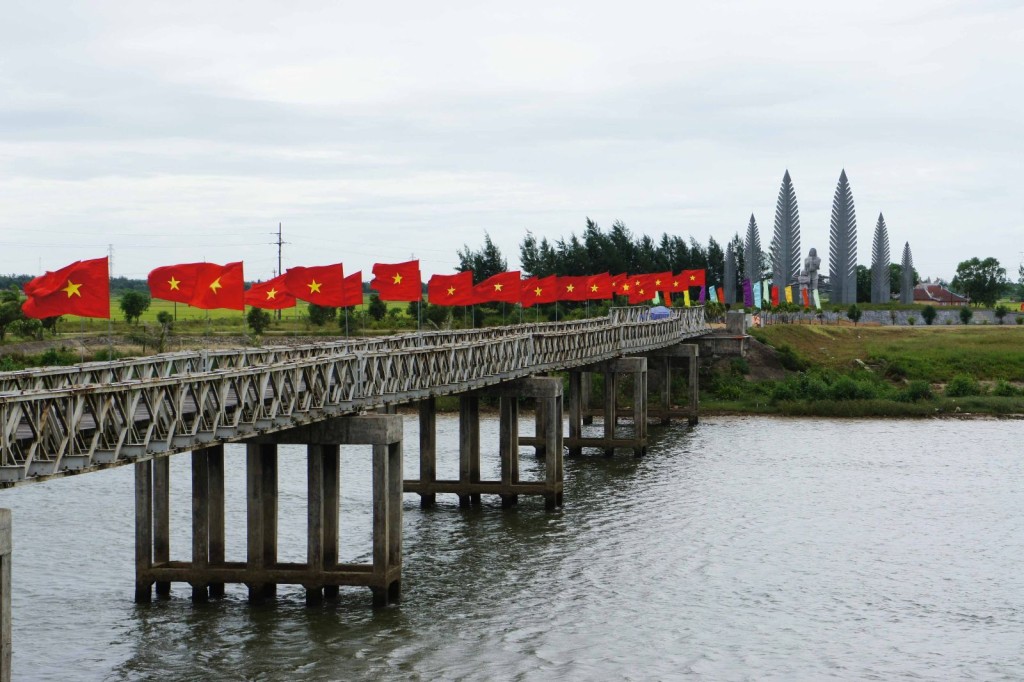 From Dong Ha, you will be visiting The Rockpile and Dakrong Bridge. Both were important historical sites in the past however there are not much to see now. Tour guide will introduce you about Ho Chi Minh trail which was operated mostly in Laos's territory. Next is a major site of this tour – Khe Sanh base and museum. Khe Sanh was one of the big battles for Americans rather than for North Vietnam. More than 6000 troops of both US and South Vietnam were presented at Khe Sanh base in order to prevent North Vietnam forces into the south and cut off the Ho Chi Minh trail. North Vietnam did siege the base for months but this move was only a "diversion" for the Tet Offensive that happened at the same time. However, in this battle US lost 500 troops while North Vietnam lost many more. In the end, US and South Vietnam had to withdraw from Khe Sanh against their first intention of keeping it at all costs. Come to Khe Sanh today, tourists will have chance to learn more about the huge battle that partly defined how the war turned out through Khe Sanh's museum and monument system. Ta Con airport's open-air exhibition has some rusty wrecks of US tanks, helicopters and cannons. Indoor museum doesn't reveal much, with mostly military gear, charts, maps and many photos.
After visiting Khe Sanh base and Ta Con airport museum, the car will take you back to Dong Ha for lunch. The next site is Hien Luong bridge which was the point of separation between the north and the south. Crossed over Ben Hai river, in the past, the bridge with its two halves once painted in different colors was both the symbol of the country's division and reunification. There are many stories about the bridge and one of them is how the people from the north kept changing the color of their half to match with the other half's.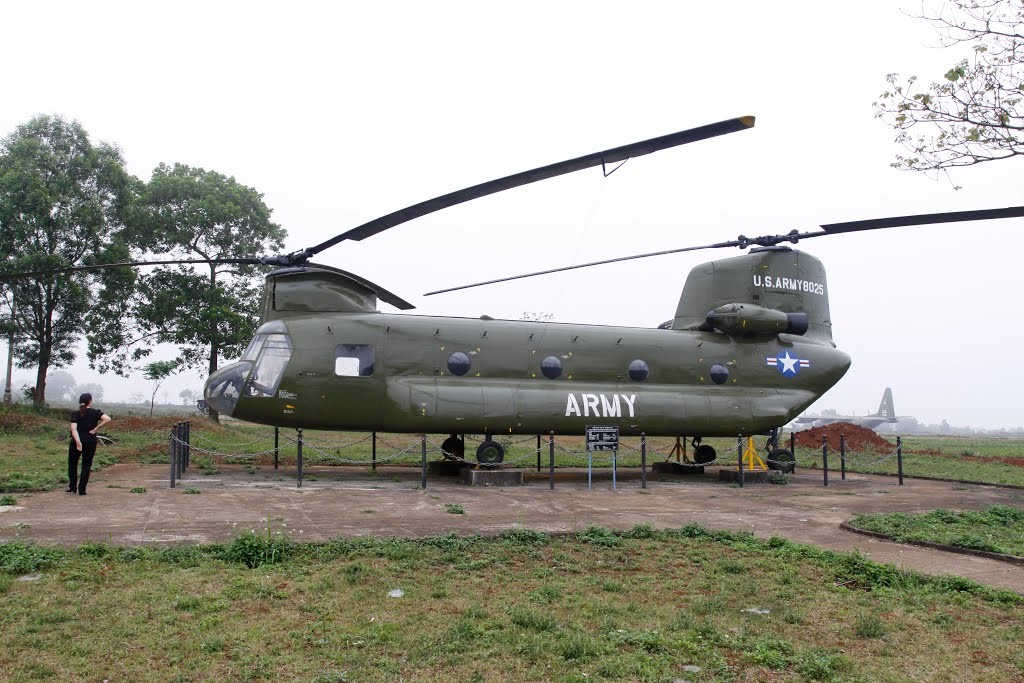 Not much further is another major historical site – Vinh Moc tunnels. The tunnels were finished in 1966 in order to shield hundreds of local people away from the US bombs. Vinh Moc tunnels offered living space for people with many cellars, rooms located between the depths of 12m down to 22m. There are even water wells and one hall capable of 50 persons. In general, life under the ground was very hard due to the lack of light, high humidity and very stifling air. Despite all of these difficulties, 17 babies were born and raised inside the tunnels. During the war, the collapsing of many tunnels caused great casualties for the civilians but Vinh Moc tunnel remains intact till now.
The tour finishes at Hue in late afternoon. Please notice that independent travelers are not encouraged doing this tour. It's better to book this trip with a local travel agent with a tour guide. Cost for a full day trip is about 500,000VND – 700,000VND, quite reasonable. If you have more time, a 2 day DMZ tour in central Vietnam will give you more insightful knowledge not only on the battles but also the life of the people living in this zone.