This article will give you a detailed guide on how much money you need and what to and how to spend on when traveling to Vietnam.
Currency Exchange Rate and Money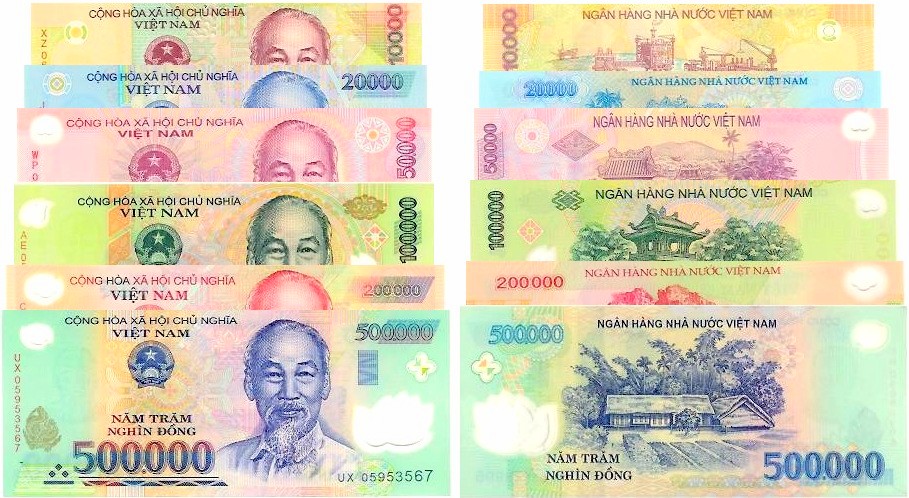 US Dollar can be used in a Vietnamese restaurant, resorts and hotels, we recommend you not to use USD in markets, public services and other places. It's best to come to banks to exchange money. There are banks like BIDV, Incom, Techcom, Sacom, and Vietnam ATMs. Vietcombank charges no extra fee for the exchange. You can always check the USD/VND rate on the internet. As of April 2016, one dollar equals 22,260VND.
Vietnamese don't use coins, even though we used to have coins in the past. The reason is they are hard to keep. The paper and newly issued polymeric notes in use are 1,000, 2,000, 5,000 – these are paper – 10,000, 20,000, 50,000, 100,000, 200,000 and 500,000. Do not mistake 100,000 for 500,000 because both of them nearly look alike, both have green colours.
Visa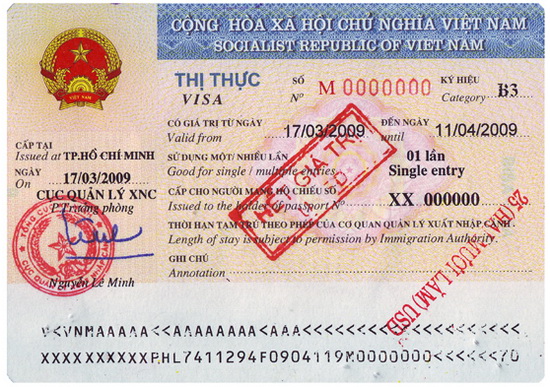 Check out the Exemption list to know if you have to obtain a visa to enter Vietnam. Citizens from Southeast Asia countries, Japan and Korea and few more are granted free entry into Vietnam for a certain amount of time, the maximum is 30 days. If you are not from these countries, you will have to get a Vietnam visa or visa approval before your departure to Vietnam. And there are two ways to have one: through a Vietnamese embassy or through a travel agent to get VOA (visa on arrival). VOA is cheaper but only applicable for air travellers. By embassies, you will have to go to the nearest Vietnamese embassy at where you are staying or living to apply your application which includes your original passport, application form, passport-sized photos, and money. The fee is different in different countries according to the visa type you want: for a 1-month single-entry tourist visa, it's often USD$65-USD$80 (in America it's $100!!). As for VOA, you will just need to find a trustworthy travel agent in Vietnam, fill the application form on their website, pay the fee and get the approval letter. This letter will enable you to board the plane and get the real visa on your arrival. The fee is cheaper: only USD$16-USD$20 for a 1-month single-entry tourist visa. There is a stamping fee you need to pay at the airport – USD$25 for single entry visa and USD$50 for multiple entry visa.
Accommodation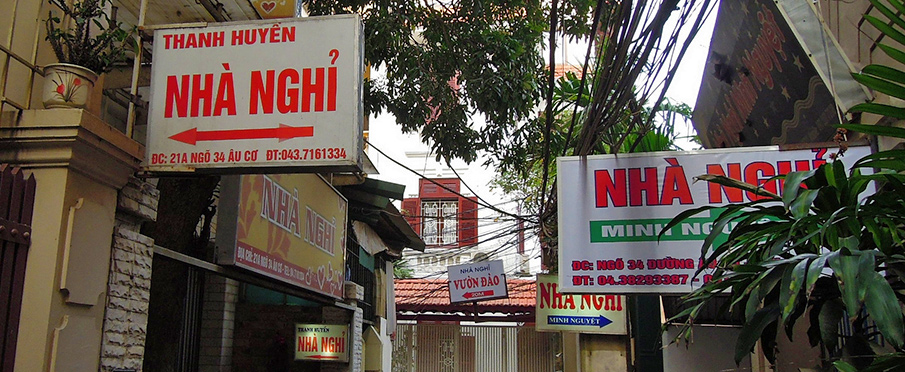 Accommodation in Vietnam is abundantly available from luxury hotels, resorts and guesthouses to dirt cheap dorm beds and homestay rooms. If you are keen on luxury facilities, check out our list of top 7 expensive hotels and resorts in Vietnam. Otherwise, if you are planning to explore Vietnam on a budget, we are happy to inform that most hostel rooms start at 100,000-150,000VND for a night. The amenities are decent, too. Most of the rooms have cable TV, air-con or fan and hot water. The dorm beds are even cheaper, cost just 70,000VND-120,000VND per bed per night; however, if you need privacy, they won't be your best choice. You can easily find information on hotels and hostels on the internet or look for the signs "Nha Nghi" or "Khach San".
Transportation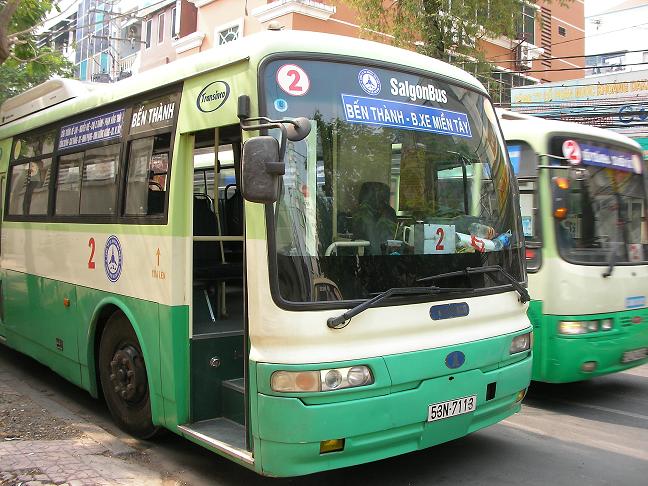 All major cities have a public bus system. In Hanoi, it's red and yellow buses, HCMC light green, Danang yellow. In general, public bus's price is low – in Hanoi, 7000VND for routes that run within the city; in HCMC it's even cheaper with only 5000-6000VND; in Danang, slightly higher from 8000VND-15,000VND. However, buses are often overcrowded and uncomfortable in rush hours. Intercity buses have more choices for you. First-class buses or tour buses are more expensive. A good choice if you want to travel to Vietnam by bus is the Open Tour bus. There is a tour between Hanoi and Saigon and you can get off and get on wherever you like.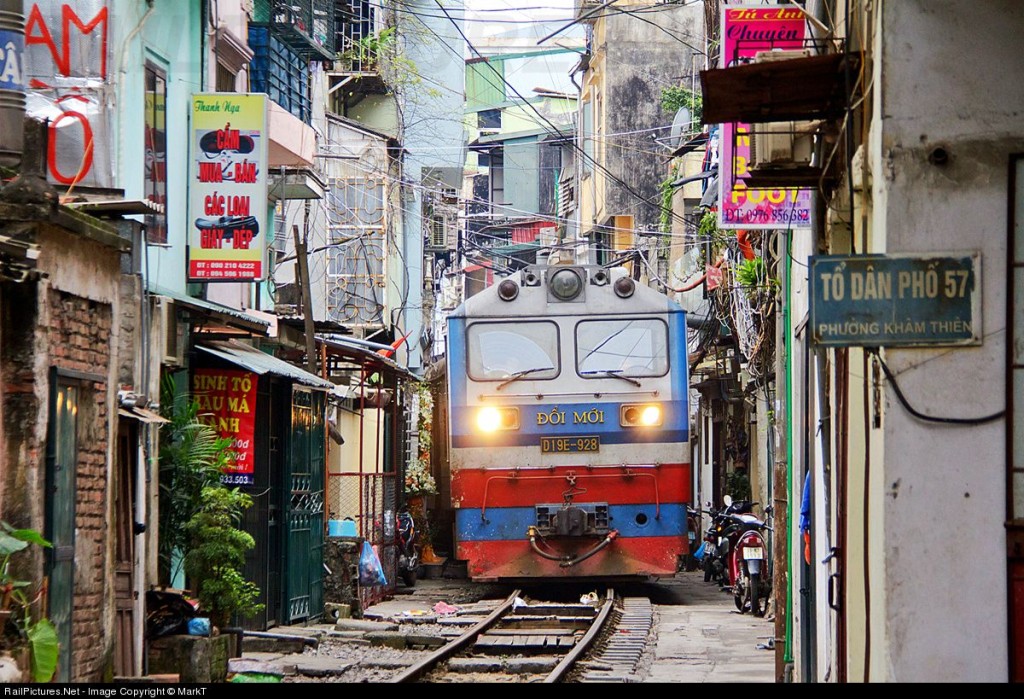 The train is also a convenient means to travel throughout the country while enjoying the natural beauty. Two popular lines for tourist are Hanoi – Lao Cai and North-South Reunification (Hanoi – Hue – HCMC). Hanoi – Lao Cai night train is the main transportation for tourist to reach Sapa which is 40km away from Lao Cai city. There are many trains of this line but we recommend you to not buy the cheapest ticket (LC1-4, hard seats, only 140,000VND) because there will be crowded, especially on weekends, you will not be able to sleep during 8 hours and this train is the slowest train. The tourist trains are much better with air-con, soft sleepers and even private sleeping cars. Costs start from 200,000VND and up.
The north-south line would take up to 32 hours straight from Hanoi to HCMC. The SE1-4 trains are the best trains in this line. Soft seats and sleepers with air-con are the most expensive, ranging from 800,000VND to 1,5mil VND. SE5-6 are slow trains (about 40 hours), stop at more stations.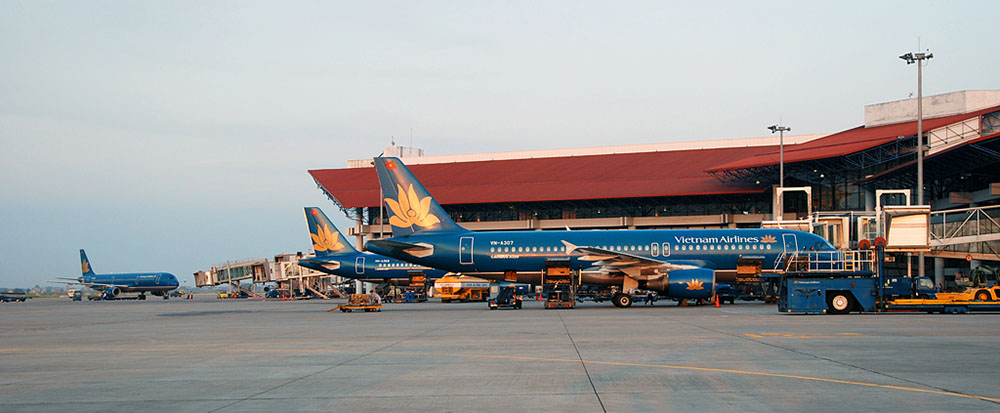 The fastest and safest way to travel in Vietnam and maybe the cheapest if you can hunt the discounts offered by Vietnamese airlines. The airfare varies at different times of the year and different airlines. Most noble Vietnamese airlines are Vietnamairlines, Vietjetair and Jetstar of which Vietnamairlines is believed to have the highest service quality along with the highest prices. The latter two are cheap airlines with decent service. Flights from Hanoi to HCMC are actually cheaper than flights from Hanoi to Da Lat or Phu Quoc. Cost is often at 1,5mil and up. Special offers can bring it down to 300,000VND at most or even cheaper.
Food & Beverage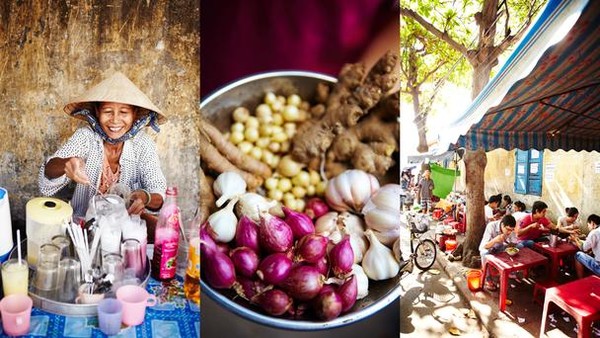 Not everyone knows that the sidewalks in Vietnam could be very much of street food paradise for travellers. And the food and beverage you can find on-street are not just cheap but also very delicious.
About Vietnamese delicacies, you can spot Pho or Bun stalls or restaurants at any corner of Hanoi streets. A bowl of beef Pho or Bun is only about 25,000VND to 30,000VND. At some famous restaurants, it could be around 50,000VND. Bun Cha is also a dish you should try, cost from 25,000VND. There are many other dishes and cakes which are also cheap as well. The grilled dishes are slightly more expensive but very delicious and worth trying. Remember that eating at the Old Quarter is always more expensive than in other areas of Hanoi. In HCMC, District 1, 3 and Binh Thanh are places where you can find thousands of street food vendors and stalls. Banh Mi Huynh Hoa at Dist. 1, Banh Xeo, Banh Khot, Banh Trang Tron at Ben Thanh market are what you have to try.
Coffee, beer and Che (desserts) are the famous cheap stuff you shouldn't miss out. Black iced coffee or black coffee with condensed milk served on the sidewalks is only 15,000VND. Draught beer at Old Quarter is also very cheap, about 8,000VND for one glass. Che – Vietnamese desserts – are sold around 20,000 VND.
Tours
Tour prices vary widely, not only from destinations but also from tour companies. A full-day tour in Ha Long bay could charge you from $35-$42 including kayaking, swimming, caving, and lunch. A full day city tour in Hanoi is round that cost from $30-$40, cheaper when going with the group. This tour features visiting many famous sites of Hanoi such as One Pillar Pagoda, Ho Chi Minh Mausoleum and Museum, Sword Lake and Old Quarter,….   Specific tours such as scuba diving in Nha Trang or Phu Quoc are often quoted at range from $30-$35 (offered by Flipper Diving Club, Phu Quoc). Windsurfing in Mui Ne or Da Nang can be very pricey–40 USD per hour. Tours to highland areas of loop tours are the most expensive and very tiring. But if you are interested in this kind of tour, we suggest you take an Easy Motorbike Rider Tour which would take at least 4-5 days. Experiencing motorbike riding in Vietnam will be something you can't forget. However, Easy Rider tours are expensive which would cost you nearly $50 or more per day.
Shopping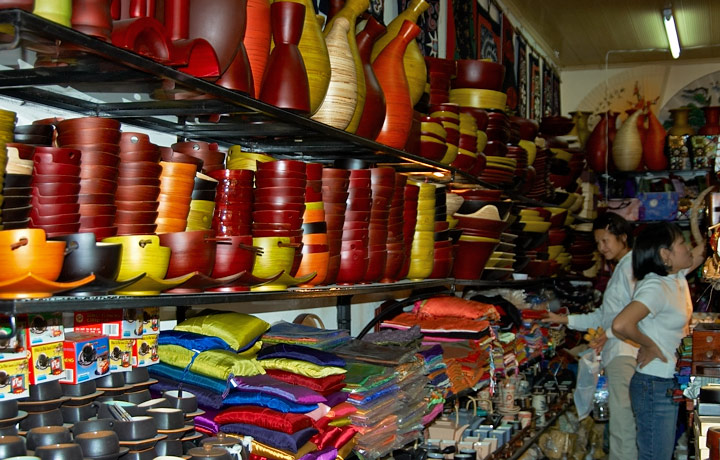 Both Hanoi and Sai Gon are great places to shop in. In Hanoi's Old Quarter, lacquer-ware, conical hat, Ao Dai, silk, brocade and embroidery are abundant. They are not cheap but not too pricey either. An amount of $100 will get you a decent traditional Vietnamese handicraft present. Check out our other post on what to buy in Vietnam for further information.
In total, if you are a backpacker, the accommodation expense will be around $10 for one night, and cost for heating, transport and sightseeing will neatly fall around $15. It's $25 for a day then it's $175 for the first week. The cost will probably be higher for couples and families, respectively $35 and $50 for a day.