Thanks to a perfect location, peaceful atmosphere, green coconut trees and vast sandhills, Mui Ne is elected as one of the most attractive relaxation paradises with deluxe resorts and professional service.
Many gorgeous resorts and hotels are set up in series along Mui Ne beach may make you get difficulty in picking a place to stopover.
ANANTARA MUI NE RESORT & SPA
Anantara Mui Ne Resort & Spa is one of the first international 5-star resorts in Vietnam whose architecture is the perfect combination of Vietnamese traditional and modern design. The resort includes 89 rooms, suites and pool villas, private swimming pool and outdoor restaurants with advanced comforts.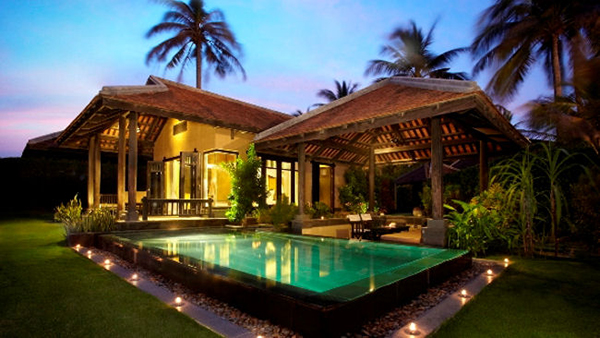 A bedroom pool villa.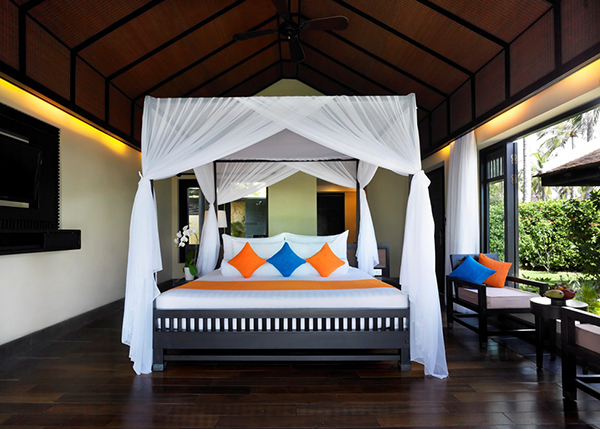 Two-bedroom deluxe villa equipped with a large bathroom with stone bathtub and rain shower
In addition, the service quality in Anantara is highly evaluated. The restaurant L'anmien of Anantara offers a lot of delicacies. The guests will have the chance to enjoy a romantic dinner named "Dining by design" with delicious dishes from fresh seafood and special wine. Moreover, the guests could receive beauty treatment at Anantara Spa or doing exercise at a garden view gym. Anantara Mui Ne Resort & Spa will definitely be an unforgettable experience for visitors in Mui Ne.
MUINE BAY RESORT
Muine Bay Resort is a true space for relaxation with architecture style presenting a distinctly Cham culture comprising 103 four-star rooms, 32 bungalows, 2 restaurants, 2 tennis courts, mini-golf course, kid's space. Aside from modern amenities, the guests are also able to taste Asian food in a rustic atmosphere or outdoor barbecue grill by the romantic beach. Muine Bay Resort is really an ideal choice for visitors who desire to explore Phan Thiet.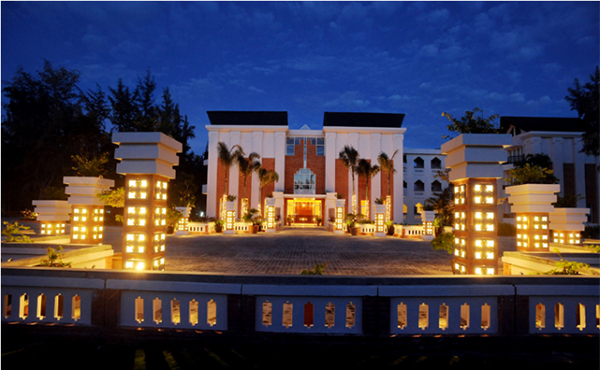 Brightening entrance to the resort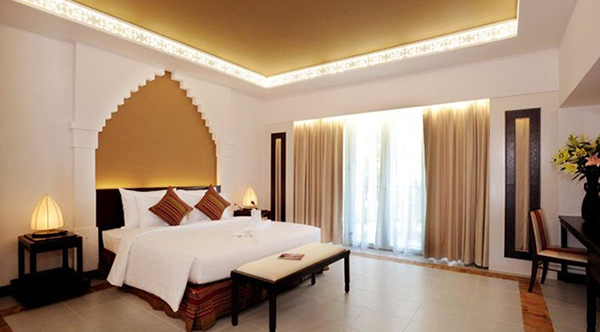 Cham-style bedroom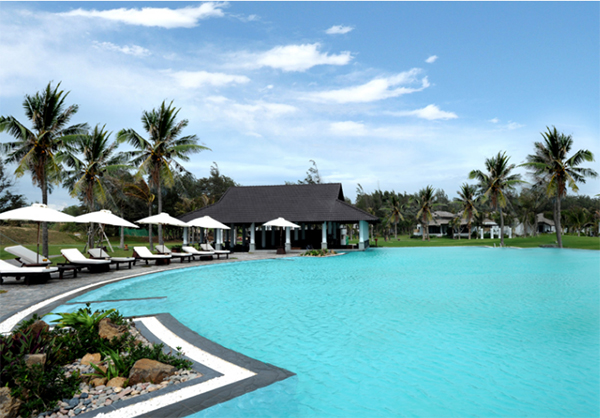 Friendly natural swimming pool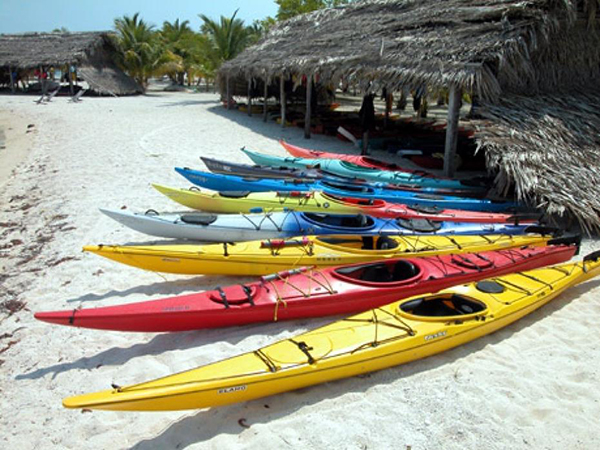 Kayaking-a favourite water sport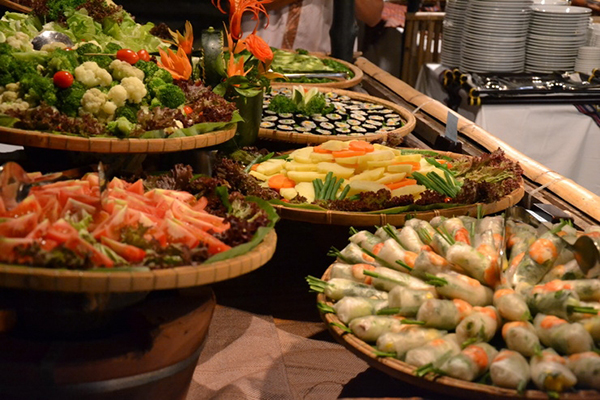 Abundant menu
PANDANUS RESORT
Pandanus Resort is one of the most beautiful and largest 4-star resorts in Phan Thiet city, Binh Thuan province with private beach and tropical garden of 10 hectares including 134 rooms, apartments and bungalows are designed to complement with natural surroundings, creating a wonderful picture.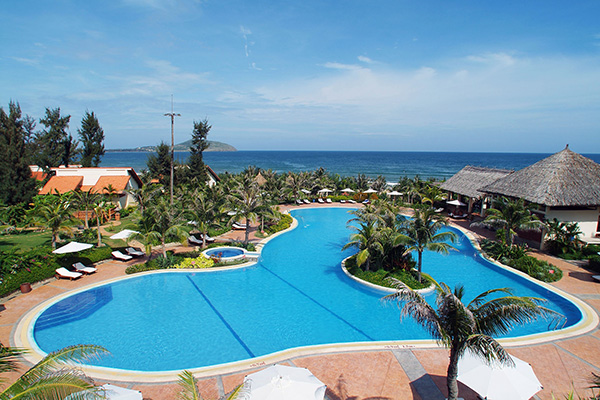 Free-form pool
4-star standard bedroom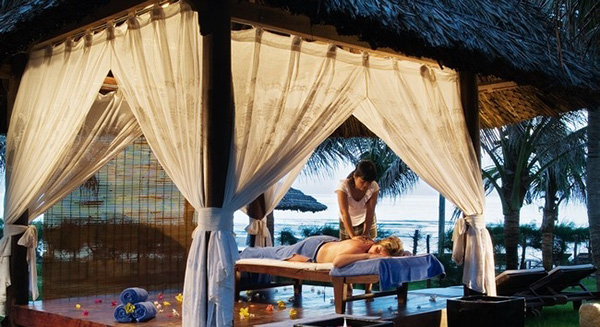 Pandanus Resort always makes the guests comfortable and relaxed with various amenities and options. For example, the restaurant Blue Lago specializes in European, Asian and Vietnamese cuisines; the bar Sun Terrace serves snacks. There is also a fitness centre, kid's entertainment area, karaoke, sauna and spa with varied services such as massage, skincare… More than that, the guests could play at the tennis court or attend sailing class. Rest at Pandanus to have an impressive holiday.
VICTORIA PHAN THIET BEACH RESORT & SPA
Victoria Phan Thiet Beach Resort & Spa is a stunning resort with 57 thatched bungalows inspired by the Vietnamese cottages in the villages. Particularly, the guests could enjoy the luxurious space of two separate well-equipped villas from the living room, kitchen to swimming pool, where you and your family may enjoy seafood by the beach with a Jeep sightseeing tour.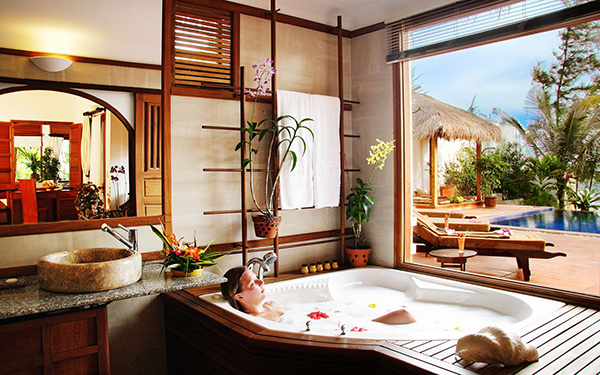 Moreover, Victoria Phan Thiet Beach Resort & Spa offers a rich cuisine at the restaurant L'Oceane Restaurant & Bar, The Tea Bar, La Paillote. Besides, the guests can go to the fitness centre and dry sauna, join a cooking class or explore the surroundings with dynamic activities such as playing golf, playing tennis, biking, climbing. The Victoria Phan Thiet with green coconut trees and traditional Vietnamese bungalows will be certainly perfectly meet all demands of the guests.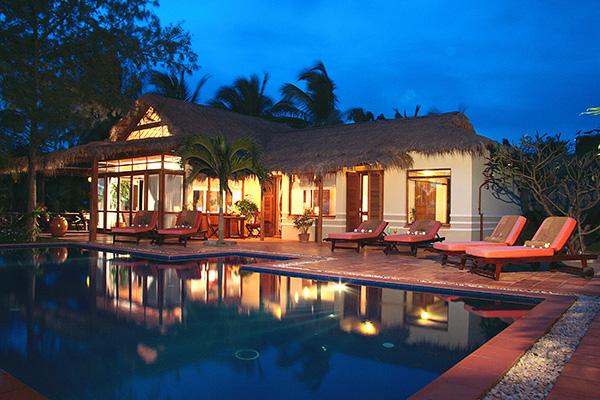 Thatched bungalow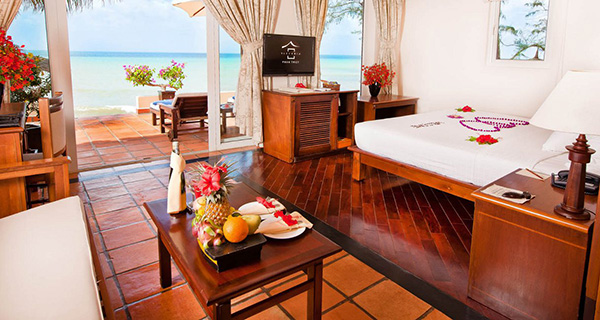 Friendly-nature furniture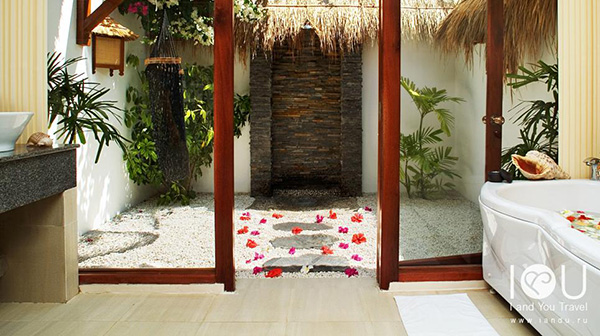 Open-air bathroom
SEA LINKS BEACH VILLAS
Sea Links Beach Villas is ranked as one of the most luxury resorts in Vietnam by the world's travel organizations. Located about 9 km from Phan Thiet city, Sea Links Beach Villas is a complex area including 315 self-contained villas with spa, outdoor swimming pool and beach golf course. Each villa is set on an area of 400m sq.
The deluxe villas consist of a well-equipped kitchen and each bedroom has a private bathroom with a spa bathtub.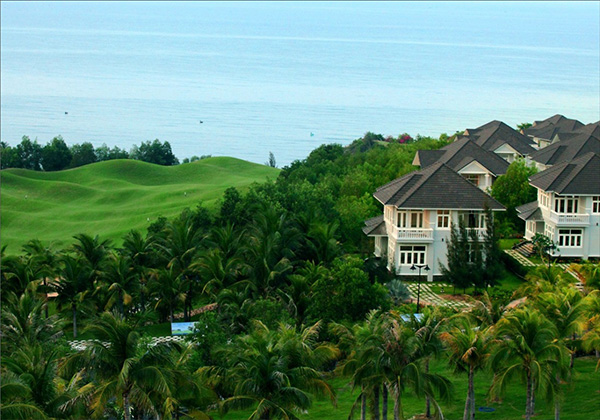 Further, the guests could have a meal at Sea Green Restaurant, where European and Asian specialities are always available. Wine and beverages are served at the bar. The free picking up service is applied in the territory of the resort. Surrounded by green space from nature and ocean, Sea Links Beach Villas will definitely please you.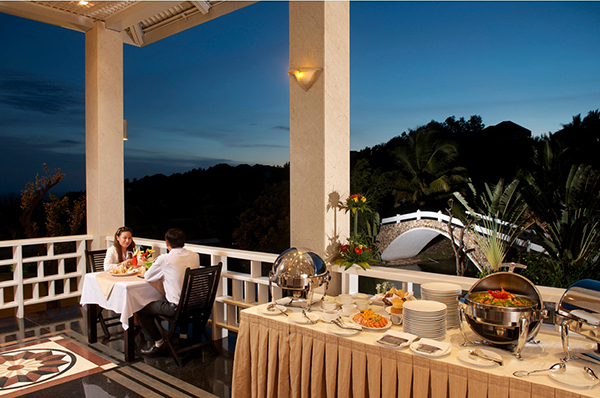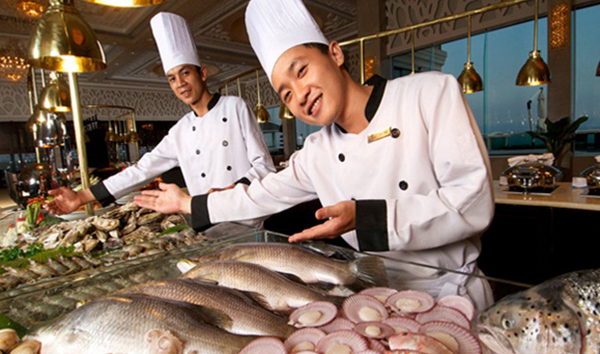 Access Vietnamvisa-easy.com to check Vietnam visa requirements and apply for a visa to enjoy the simple procedure, fast process and cheap price.