Vietnamese citizens may be created favourable conditions to visit and admire dreamy lands, gorgeous palaces or stunning canals in Europe because the union is considering offering a more flexible policy for Vietnamese tourists and businessmen.
The European has suggested the European Council to consider more flexible policy for tourist and business visa for foreigners including Vietnamese to the EU, said Antonia Tajani, Vice President of European Commission cum European Commissioner of Enterprise and Industry. The statement was made at a press workshop held in Hanoi on the 13th of November.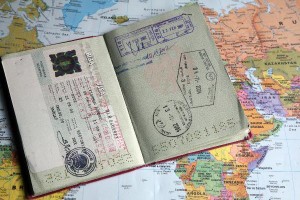 Tourism is one of most industries. We want to increase the number of foreign tourists including Vietnam. Hence, we will consider offering a more flexible policy for tourists and businessmen from Vietnam and other countries such as China, Russia …, emphasized Tajani.
The European Commission's Vice President also said that there would be 2 fundamental events in EU in the next two or three years. The first event is Expo 2015, which is expected to take place in Milan in 2015 and the second is the 2016 UEFA European Championship in France in 2016, The EU hopes that the events will attract more tourists and raise the Vietnamese to EU.
During the 2 day visit to Vietnam from November the 12th and 13th with the theme of "Cooperation for the growth", Mr Tajani consulted with the leaders of Ministry of Culture, Sports and Tourism of Vietnam.
Tajani and Hoang Tuan Anh, Minister of Culture, Sports and Tourism, representative the Government of the Socialist Republic of Vietnam, signed a Letter of Intent with the aim to promoting cooperation between the EU and Vietnam on sustainable tourism and common practice exchange in the field of preserving and promoting cultural and natural heritage.