Vietnam is a friendly and safe destination with many hidden charms. Being aware of the difference in culture, lifestyle in Vietnam and some traditions will make your trip worthwhile and trouble-free. Following are some useful information you might need for your first time travel to Vietnam.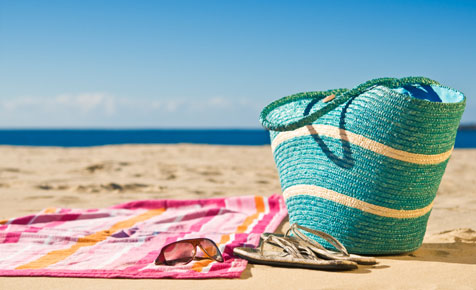 1. Be prepared for traffic
You might be shocked when seeing the traffic in Vietnam for the first time. Taking part in traffic in Vietnam might be adventurous. If you want to have an authentic experience, walk or hire a bike, and go slowly on the right-hand side. Otherwise, you can use a motorcycle taxi (xe-om) or taxi. When getting across, stay alert and walk slowly. The motorbike riders are always watching and will move to avoid you. Just make sure that you don't make any sudden lurches towards or backward. Keep your steady pace.
Finally, locals are always willing to help you cross. Don't be afraid to ask for their help.
2. Dress appropriately
You are advised to dress appropriately. Normally, locals always appreciate your effort in understanding their customs. Dress properly so that you will not cause offence to the local people who often have a conservative dress. In fact, you can dress more casual in large cities such as Hanoi, Ho Chi Minh, Da Nang, Nha Trang, etc…
Pay attention when visiting temples and pagodas. Wearing shorts, dresses, tops, low- necklines with a lot of body parts exposed and flip-flop are considered extremely rude ad offensive.
3. Make a bargain when shopping
It is often considered as one of the culture features in Vietnam. The shop keeper will start with a high price from which you are expected to bargain down until both of you reach a fair price. However, try not to lose your temper in public when bargaining for a purchase. It is considered a serious loss of face for both parties.
4. Try street food
Vietnamese food is delicious, and you will have an amazing food tour experience when you stick to the street. However, be aware of hygiene when eating street food. Pick some food stalls which already attracted customer, which is considered as a signal of good- quality food.
5. Be alert of pickpocket
Vietnam is generally a safe country by world standards. Violent crime is rare. However, tourists should be alert at the petty street crime which has risen as tourists numbers increase. To assure your safety during your trip in Vietnam, remember to follow some instructions:
• Always keep photocopies of your critical documents such as passport, airline tickets and credit card… These documents should be kept in hotels safe or other safe places.
• Don't wear too much jewellery to keep too much money to avoid unwanted attention.