Located in the area of Bai Tu Long Bay, Ba Mun is one of the largest and most beautiful clusters of islands which have the most abundant floral system in Bai Tu Long National Park. This is also an extremely interesting destination for those who love adventure and nature.
It takes about 45 minute high-speed boat ride from Cai Rong wharf in Van Don to Ba Mun island. The first impression comes to tourists when landing the island is pristine natural landscape with green forests embraced entirely by spacious blue sea.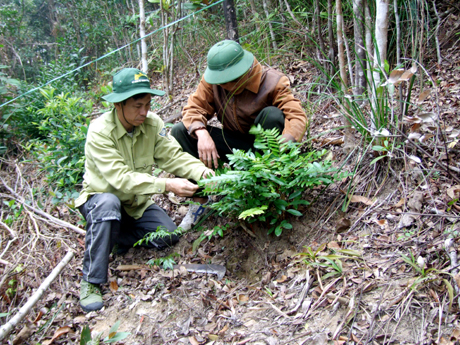 The east of the island (locally known as exterior) features strong waves with water spray of tens of meters high while the west (the interior) features serene scenery and calm water.
Ba Mun covers an area of about 1,800 ha with diverse floral and fauna system including rare and valuable species. As for plant, the most prominent is Syzygium zeylanicum and other plant species such as Erythrophleum fordii, Madhuca pasquieri, Vatica fleuryana Tardieu. Of which, the most notable is P.hangianum, which used to be mistakenly thought as extinct a few years ago. At present, this orchird species is found only in Lao Cai and Ba Mun. As to fauna, Ba Mun has several rare species, including the golden deer population which is still quite crowded and the only population in the Northeast – Vietnam. The golden deer often search for food at night. Therefore, it is hard to encounter them during the day but we can see their footprints. Besides, there are a lot of other species of animals such as antelope, deer, monkeys, langurs etc… and sea birds, migratory birds. With the diversity of fauna, Ba Mun island is the largest wild animal reserve in the Southeast region. For this reason, the locals often called Ba Mun island "Animal island".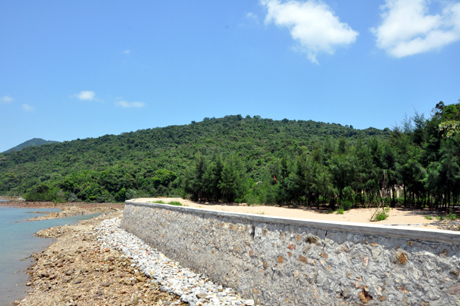 Ba Mun Island has 7 large streams with unique names such as O Lon To (big pigsty), O Lon Con (small pigsty) flumes, Mieu Danh, Van Lau, Cao Lo streams… The water in the streams runs all year and very clean thanks to large coverage of forests. This is a valuable source of fresh water at sea.
Traveling to Ba Mun, tourists could explore on their own some natural trails on the island or patrol routes serving for the forest management. It takes at least 3 days to complete a tour of Ba Mun and 5 hours if we visit around the island by machine boat. Currently, the island has wildlife rescue center in Bai Tu Long National Park. The tourists could contact the center to get support.