Cat Ba is beautiful all year round, but it's particularly stunning in summer when the long days stretch sightseeing hours and hot weather makes it ideal for water sports such as swimming, snorkelling, kayaking, jet-skiing…
When to go
Cat Ba is beautiful all year round, but it's particularly stunning in summer when the long days stretch sightseeing hours and hot weather makes it ideal for water sports such as swimming, snorkelling, kayaking, jet-skiing… Winter can be dark and chilly but it's the best time to enjoy peace and tranquillity of the island. Also, you are easy to find cheap airfares and hotel deals
Transportation
It's very easy to reach to Cat Ba Island from Hanoi by getting a bus-boat-bus combo ticket with Hoang Long bus company. You pay $13 at the bus station in Hanoi and are dropped on Main Street in Cat Ba after about 5 hours of travel time.
From Haiphong, you can travel by ferry (3 hours-journey) or speed boat (allow for 50 minutes of travel time) to Cat Ba town.
Accommodation
There are many guest-houses and hotels to choose from on the island to suit any budget especially on the harbour road (1/4 Street). You can get rooms with an ocean view for a price of about $20-$25. Prices are per room, not number of people. Most rooms consist of two queen beds, making it a valuable choice for groups. If you opt for budget travel, you should find hostels around Cat Ba Market for around $10.
Eating out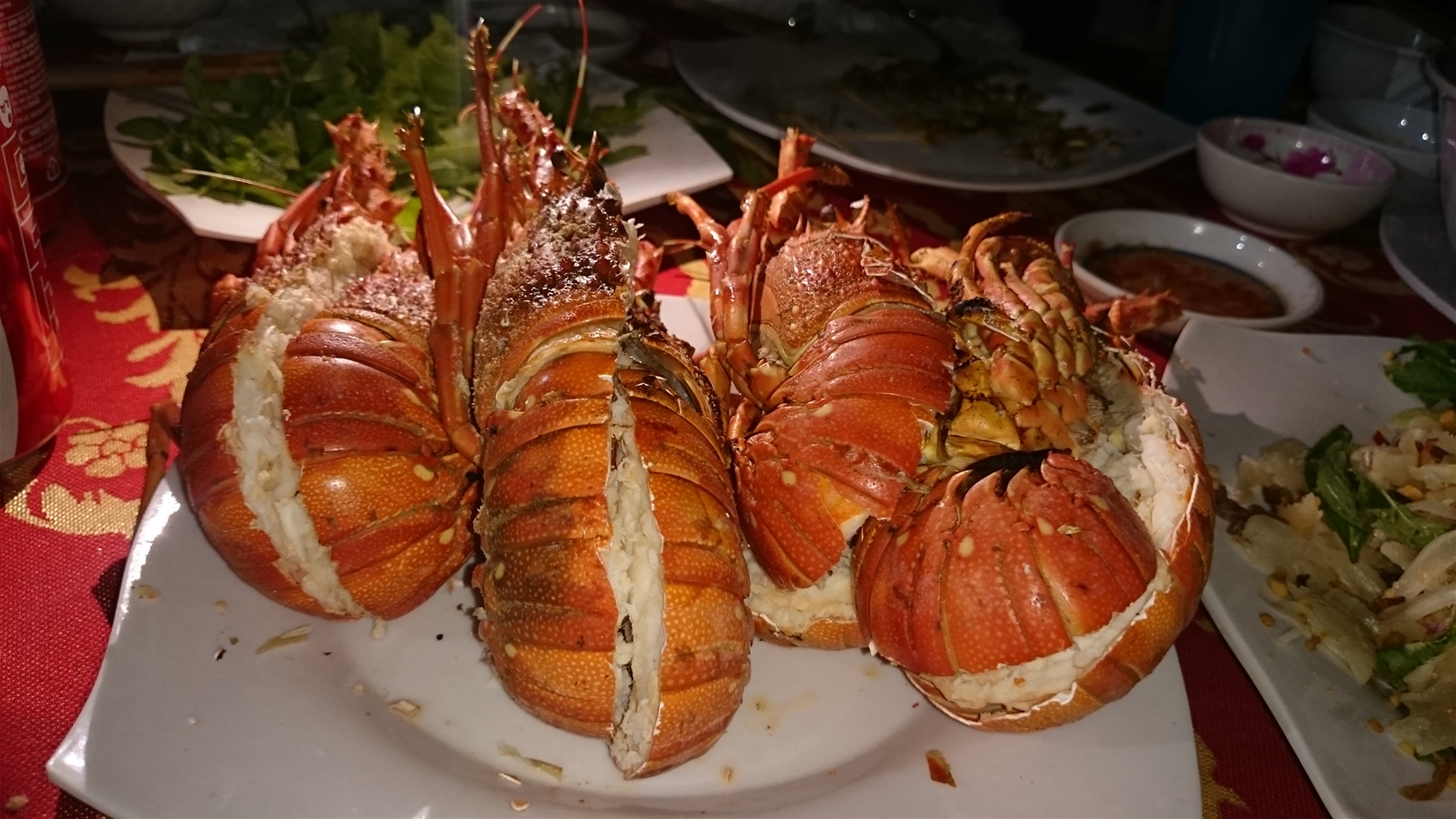 Cat Ba is well-known for its seafood such as crabs, mussels, lobsters, squids… Most of restaurants and bar are in Cat Ba Town. You can easily find a seafood restaurant in the town centre. To avoid getting overcharged, you should read the listed price on the menu first. In case the restaurant does not list the price, ask the price of the dish before you order it. Green Mango, Duc Tuan Restaurant, Quang Anh Cat Ba Restaurant are restaurants highly recommended for great food, reasonable price and good service. Dining at Le Pont Cat Ba Club Bar & Restaurant is much more expensive than other places but it is worth it for an incredible view of the harbour. As an alternative, you could buy food at the market and have local people cook for you.
Things to do
Go Swimming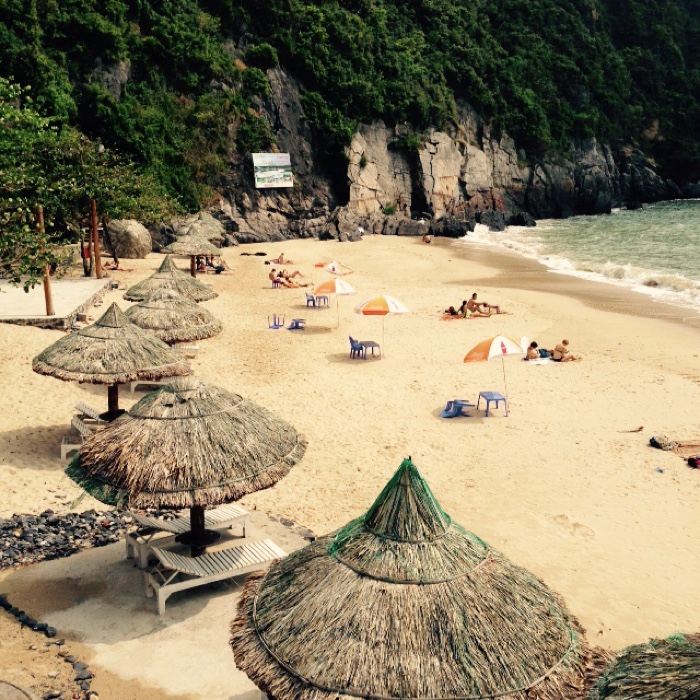 Cat Ba has 2 beautiful beaches named Cat Co 1 and Cat Co 2 located 1 km to the southeast of the town. The Cat Co beach 1 is crowded all the time due to its large area and varied landscapes. The Cat Co Beach 3 is a bit farther but it's clean and deserted, perfect for visitors who want to enjoy the tranquillity of the island. Be aware that the tides come very quickly after 6:30 pm, do not go swimming after this time.
Visit Lan Ha Bay and Monkey Island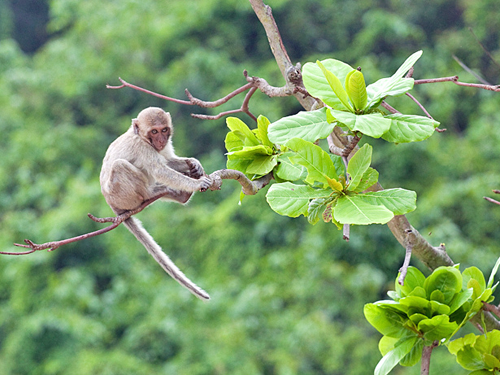 Lan Ha Bay is identical with Ha Long Bay, even more beautiful since it is not much affected by human. The best way to explore the breathtaking beauty of the bay is signing up for a kayaking tour around the bay. Visit hidden caves, unspoiled beaches, lagoons, and floating fishing villages. Another advisable activity is rock climbing. You can book a climbing tour for the easy or experienced climber. When climbing, you must follow the tour guide. It's risky to do by yourself without instructions.
Monkey Island was previously known as Dao Cat Dua (Pineapple Island) because there are many pandanus trees of which fruits are used as local treatment for some diseases. The name "Monkey Island " has been used in recent years due to the appearance of more than 20 monkeys collected from many different places. The monkeys are cute and harmless. They just like playing on the beach and being fed by tourists. If you give them more fruits, they will get closer and be friendlier. The Cat Dua Beach of 1 km stretch on the island is very pristine. Its clear water makes it ideal for swimmers. In fact, there is another smaller beach on the island named Cat Dua Beach 2 but it's available only for tourists of Monkey Island Resort. If you like outdoor adventure games, challenge yourself with activities such as kayaking, scuba diving, snorkelling…
Trek in Cat Ba National Park and visit Viet Hai village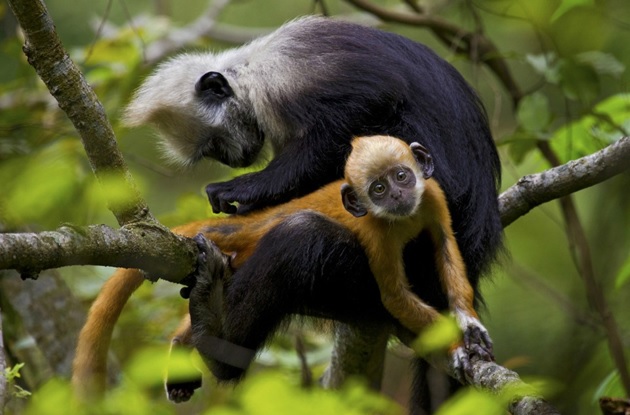 Cat Ba National Park covers an area of 263 km2 including 173 km2 land and 90 km2 of water. It is home to 32 kinds of mammals and 70 bird species. If you are an avid trekker, do not hesitate to check out this park, noted for its subtropical evergreen forests, freshwater lakes and streams, coral reefs and mangroves. The entrance ticket is a reasonable 40,000 VND. A guide is recommended to make the best of experience but if you wish do a trek yourself, rent a motorbike for $6 and ride to the park. There are only 2 trails to follow, both take approximately 2-3 hours. This is not an easy walk. It is more slippery after rain. However, the view from the top is amazing so it's worth. Be aware that you may not see any wildlife but a few birds because Golden-headed Langurs moved deeper into the forest when you enter the park. Your best chance to see them is cruising or kayaking around the islands and keep your eyes on movements in the trees. The trek is more challenging and interesting if you visit Viet Hai village, a remote fishing village inhabited by warm and friendly people. The village attracts attention by the precious traditional cultural values. The locals still live in the simple houses built with wood, bamboo, leaves and soil. On the way to Viet Hai you should take a short rest at Ao Ech (Frog Lake) to admire the breathtaking scenery and enjoy the amazing music performance played by frogs, geckos and crickets.
Enjoy the view of Cat Ba from Than Cong fortress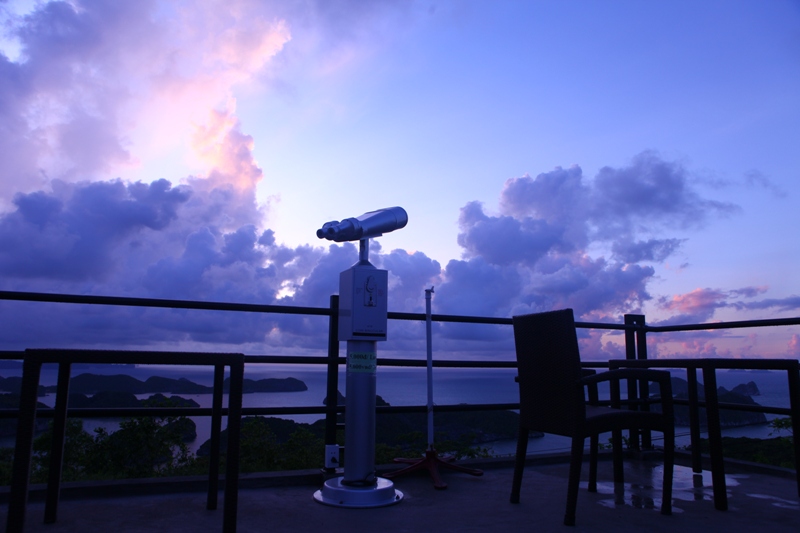 If you don't have enough time to do a trek in Cat Ba National Park and admire Lan Ha Bay on the top of the mountains, go to Than Cong fortress (or Landmark 177) nearby the town to enjoy the spectacular view of Cat Ba. Than Cong fortress is much more than a relaxing destination. It is also a historic site comprising of a complex system of observatories and tunnels.  Coming here, you will witness two artilleries and learn history of Vietnam in the war against France and then America.
Visit the caves and grottoes
Cat Ba Island has plenty of beautiful caves and grottoes of which Trung Trang is the largest valley forged by nature through thousands of years of changes. With a total of approximately 30 hectares, it can accommodate hundreds of people. The other noticeable caves and grottoes include Quan Y Cave, Madame Don Cave, Anh Ma Cave… Thien Long Grotto has recently been discovered. It is the most beautiful with miraculously varied shapes and colourful stalactites and stalagmites.