Quang Binh is a coastal province in north-central Vietnam, also the narrowest province. Quang Binh shares border with Laos in the west, sea in the east, Ha Tinh province in the north and Quang Tri in the south. There are 5 major rivers flowing through this region: Gianh, Ron, Nhat Le, Ly Hoa and Dinh. River system helps to create the most massive karst cave system in the world which is still being explored to this day.
The terrain is mostly mountainous with 4 major kinds: high mountains (highest peak is 2017m); hills and midlands; deltas; and coasts. Because of the diversity in geology, Quang Binh is gifted with various scenic landscapes that are suitable for many tourist activities.
The province is influenced by both kinds of climate from the north and the south. There are 2 seasons: dry and wet. The dry season is from April to August, the wet season is from September to March. You should visit Quang Binh in the dry season, especially if you want to swim, the beaches are only able to swim in April and May.
How to get there
By aeroplane: from Hanoi, only Vietnamairlines has straight routes to Dong Hoi City on Tue, Thu, Fri, Sat, and Sun. One way ticket price from Hanoi to Dong Hoi is cheaper than from Dong Hoi to Hanoi, ranges from 600,000VND to 1,5mil VND. The flying time is around 1 hour and a half. From Ho Chi Minh, there are 2 more airlines that have flights to Dong Hoi – Vietjetair and Jetstar. Vietnam Airlines has the same price for flights from Ho Chi Minh and cheapest compared to the other two.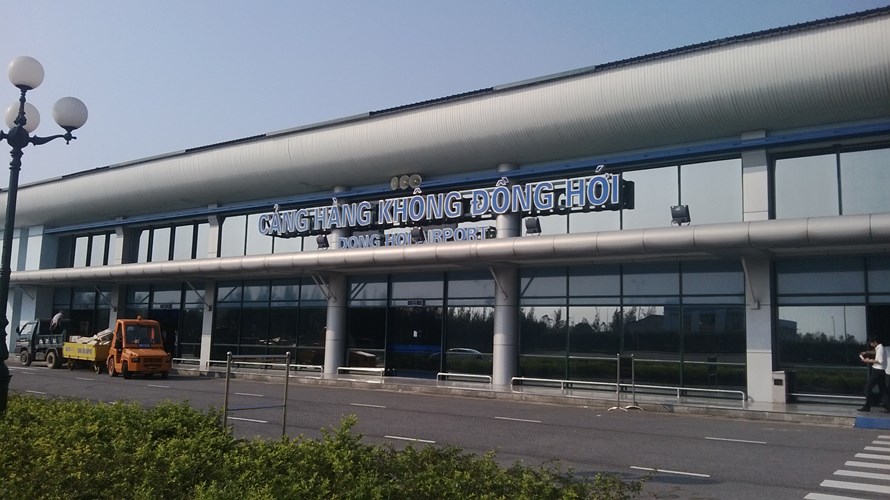 By train: travellers who are from other cities or who love to go by train can book tickets to Dong Hoi through Viet Nam Railway. From the north, the price doesn't exceed 400,000VND regardless of where you start. From Hue or Da Nang, the distance is only 270km and it takes you only 6 hours to Dong Hoi. From the south, it is best to go by plane or other option is flying to Hue or Da Nang then go by train.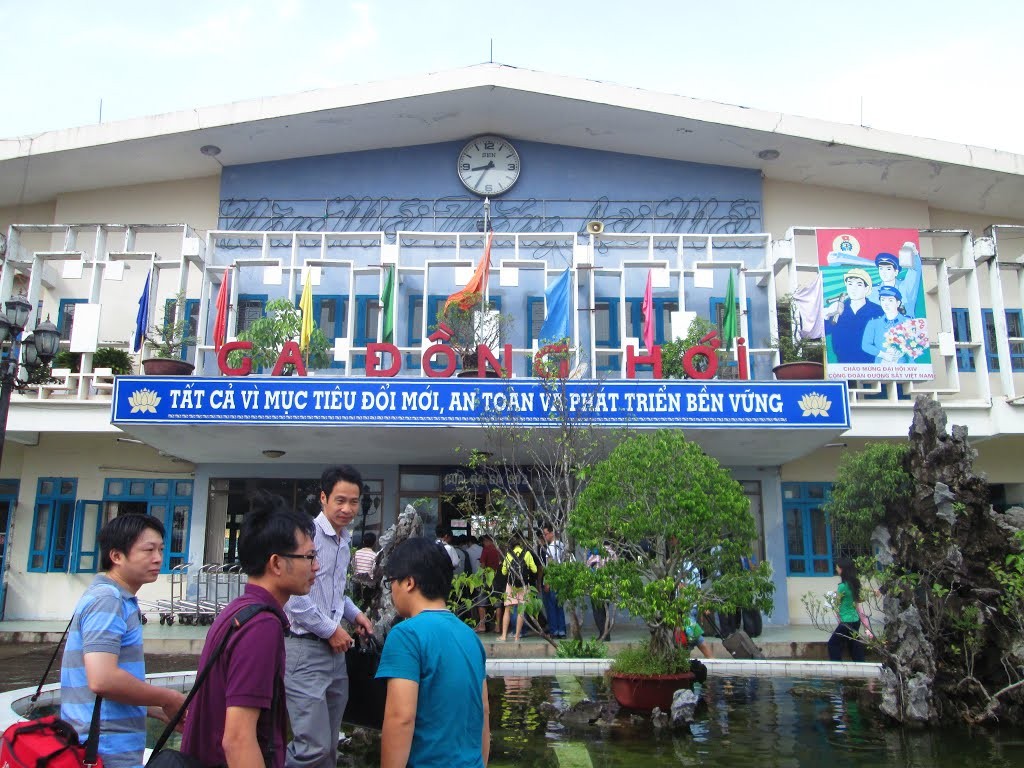 By coach: from Hanoi to Dong Hoi and opposite, the one-way ticket price is 250,000VND from all coach brands; from Da Nang to Dong Hoi, mostly 130,000VND; from Hue, 80,000VND. Reliable brands are Hung Long, Dong Hien, Hai Ha, Dung Hong, Camel, Hung Thanh, Trung Tin, Thanh Phat, Hanh Luyen, Son Thu.
Get around in Dong Hoi, Quang Binh
You can rent a motorbike with price 150,000VND per day, no fuel cost included. However, a motorbike is not a good choice to go to Phong Nha – Ke Bang National Park. The roads to the park are rather in bad condition and dangerous if it rains. Renting a minibus would be perfect if you go with a group. A 4-seat car is rented with a price of 900,000VND, 7-seat – 1,2milVND for one day. Or you can book a tour with travel agents in Quang Binh. The price of a 1-day tour for one person is around 1mil VND.
Accommodation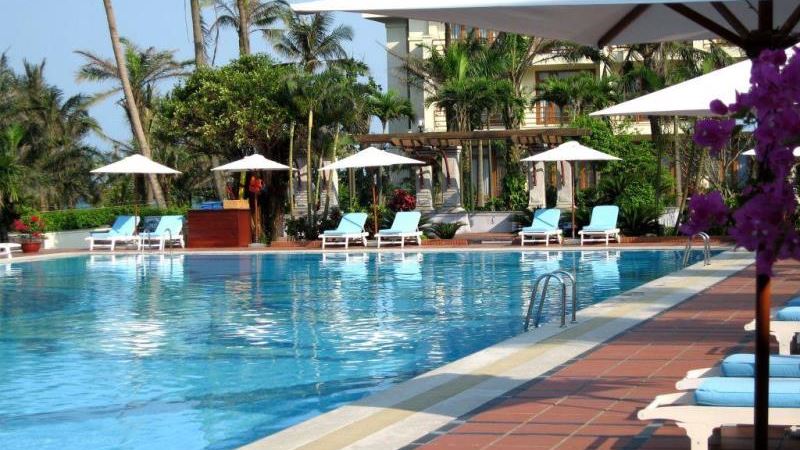 There are some luxury hotels in Dong Hoi City as 5-star Sunspa Resort, 4-star Sai Gon Quang Binh hotel, 3-star Tan Binh hotel, Luxe hotel…. Hostels are many with reasonable price, well-equipped facilities. All 3-star hotels above serve breakfast for free. You should call in advance for 15 days to make a reservation.
Attractions
Dong Hoi City: is a coastal city, capital of Quang Binh. Not as famous as other sites in Quang Binh, but Dong Hoi is still an interesting place to visit. You should spend one day to explore this small and beautiful city.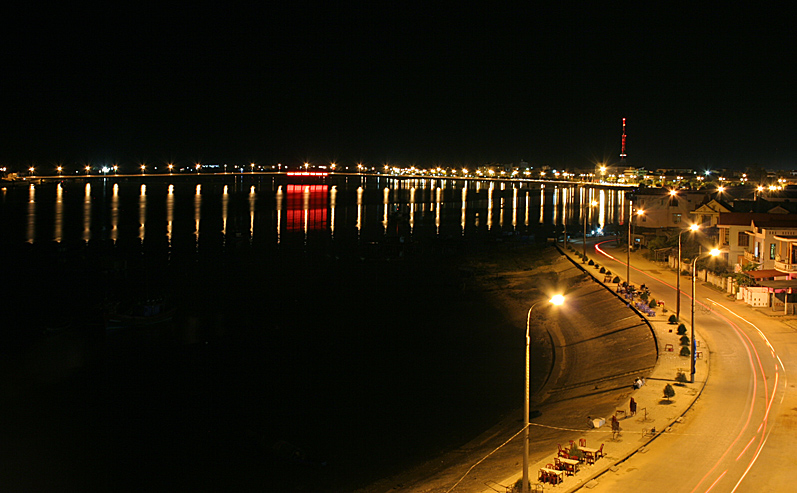 Nhat Le River crosses a small part of the city before entering the sea. Visitors can enjoy a walk on the road along the river watching sunset embracing the small boats which slowly sail on the purplish surface.
Nhat Le beach is also where Nhat Le river enters the sea. This is a pristine beach with a long white sandbank and blue clear water.
Dong Hoi Market lies near the riverbank in the opposite direction. In this market, you can find the finest seafood in the sea. Nearby stand Suot Mother statue and relics of the wharf from where Suot mother sailed her boat to carry soldiers, the wounded, and ammunition to cross Nhat Le river.
Bao Ninh beach is another beautiful beach of Quang Binh which has an endless white sandbank. Come to Bao Ninh beach you are not only going to enjoy the marvellous beauty of nature but also the fresh taste of various kinds of seafood.
Sand dunes in Quang Phu are 8km away from Nhat Le beach, known for the white, long and rolling dunes. The sandhill here has a moderate inclination that suitable for game-like sand sliding.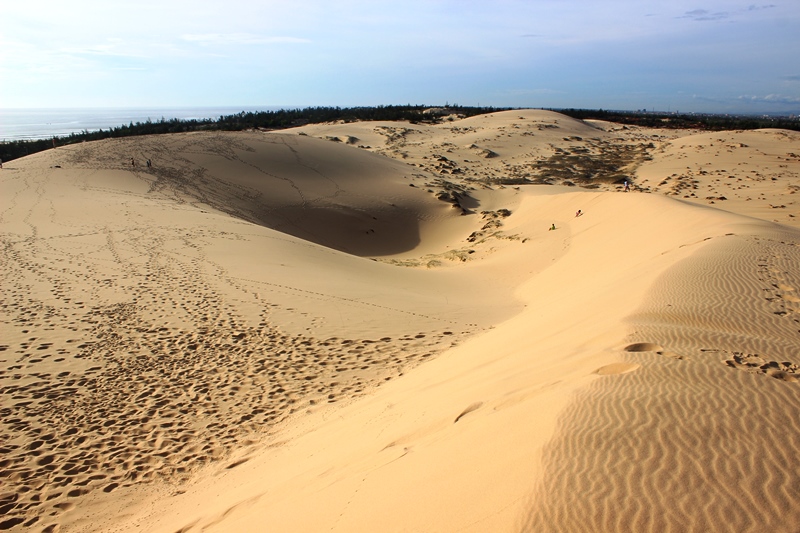 Jumping-Stone Beach: is located 25km away from Dong Hoi city on the north. Jumping Stone is a small mountain complex lying right on the beach below the foot of Ly Hoa Pass. The stones are in various shapes and sizes blending harmoniously with the blue colour of seawater. You can enjoy many activities such as swimming, boating, mountain climbing, trekking in poplar forest.
Phong Nha Cave and Paradise Cave: are you ready for the underground paradises? Phong Nha Cave is also the name of the whole national park in which the cave is located, the true legacy of nature gifted with breathtaking beauty. This cave is 7729m long, contains 14 grottos, with a 13,969m-long underground river. Tourist can only visit 1500m out of total 44,5km of this cave. Phong Nha cave is shaped by the Chay river just like many other caves in this area. When you get inside what lies in there will surprise you to no end. The stalactites and stalagmites glitter brightly under the colourful light. The massive ceiling and columns are the true artworks of nature that make you unable to forget. The blue water of the river flowing in the cave is also one of the special charms of Phong Nha. Paradise cave lives up to its name and is one of the most famous and beautiful caves in Vietnam. The cave is located on an elevation of 200 meters above the sea level, near the west branch of Ho Chi Minh Highway. In 2005, the whole length of the cave which is 31km is announced by British explorers. Paradise cave is wider than Phong Nha cave and the limestone formation is also more spectacular. The cave is a dry cave and there are steps inside. The stalactites and stalagmites are so beautiful that local people named the cave "paradise". You simply can't miss this cave.
The entrance ticket for one person is 120,000VND. If you want to save energy, there is a tramcar service with the price of 100,000VND for 4 people, 150,000VNd for 6.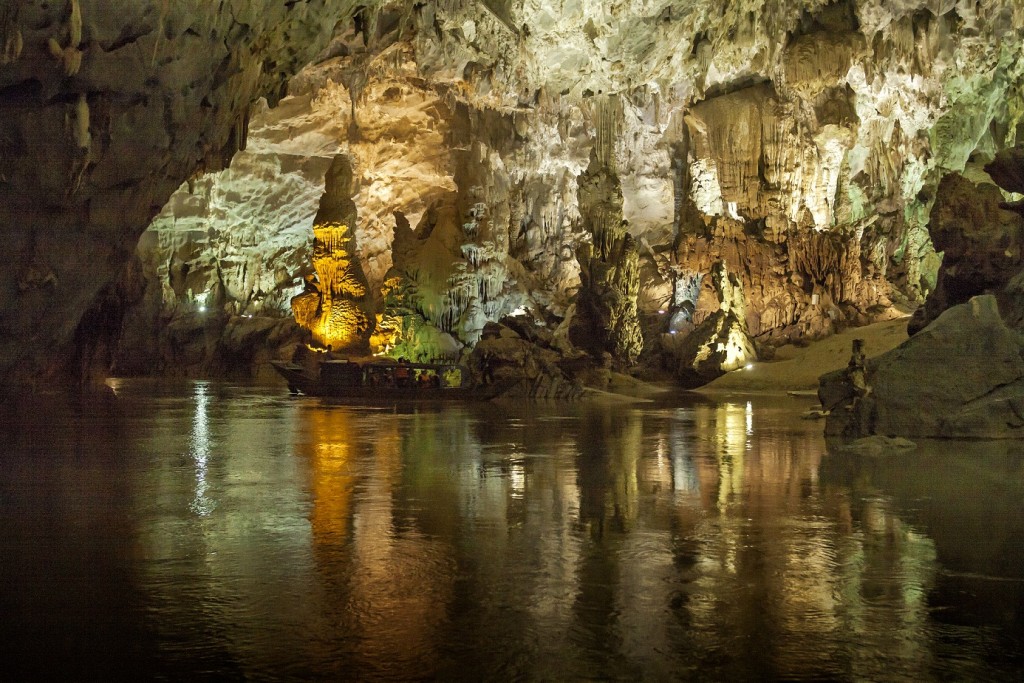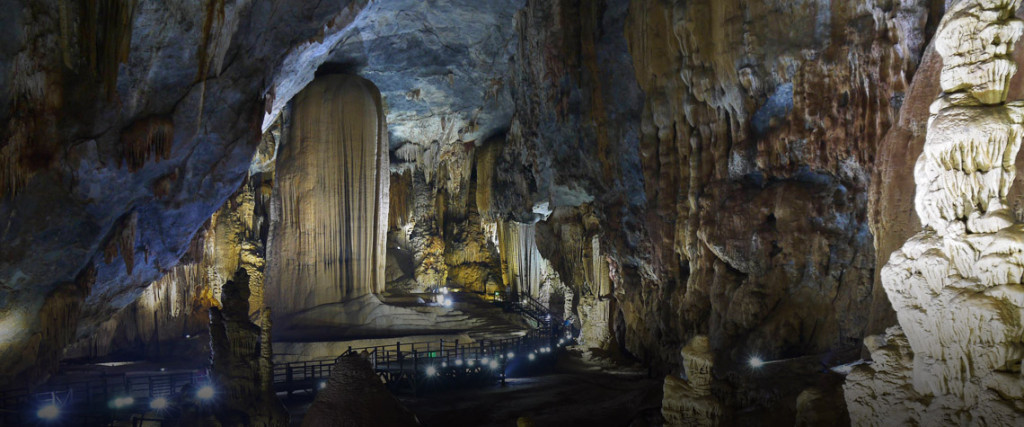 Va – Nuoc Nut Cave: this cave is also located in Phong Nha Ke Bang system and just opened to visitors from July 2015. There about 1000 white stalagmites with their foot in green water which are in same shape and size making the cave absolutely singular. Visitors must trek through the forest for one hour before reaching Nuoc Nut cave. To Va cave, visitors must trek for another hour. The first calculation shows that to visit 2 caves, explorers have to complete a 20km round-trip way. Clearly, this tour is not for everyone. The special stalagmites in Va cave are very fragile and precious, so it is best that visitors keep a safe distance while visiting.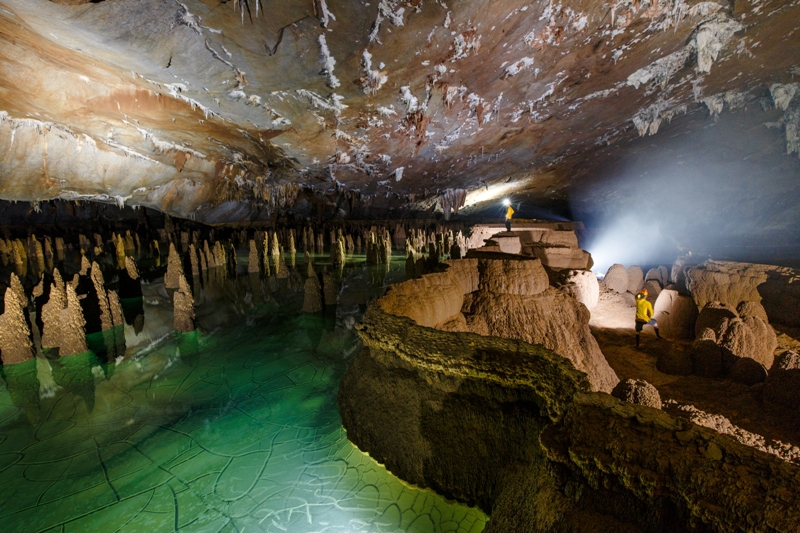 Son Doong Cave: it's not lying when we call Son Doong Cave is a masterpiece of nature. Son Doong cave is the cave of "mountain and river" also lying in Phong Nha – Ke Bang national park, not too far from other wonderful caves in this region. Son Doong is found by Ho Khanh in 1991 – a local known as "King of Caves" who also discovered Paradise cave and Va cave. According to experts, this cave is 5 times larger than Phong Nha cave and En Cave. Son Doong has been certified as the largest accessible cave in the earth with 5km long in the biggest chamber, 200m high, and 150m wide. The total length of the cave which is calculated reaches to 9km approximately 2 large dolines. These dolines were where the cave's ceilings collapsed and allowed sunlight to enter into the cave. Because of this, underground vegetation developed inside. Passing the entrance and "Hope and Vision" session, a colossal and marvellous stalagmite named "The Hand of Dog" welcomes you with all of its glory. The first doline is named "Watch out for Dinosaurs" where the opening is so massive that the clouds even can access inside. There are a lake and a small waterfall near the doline. Passing Green Gours, you will reach "Garden of Edam" the second doline. Have you ever seen a jungle inside a cave? Garden of Edam is what makes Son Doong so special. Thanks to the sunlight coming through a massive hole, a jungle was formed at the depth of 400m under the ground. You will be amazed at the scale of everything inside this cave which is amazingly fit with the natural scenery. At "Passchendaele" and "Great Wall of Vietnam" there lie enormous stalagmites; one of them has to be the largest stalagmite in the world with a height of 70m and the stalagmite wall named as Vietnam's great wall in an unbelievable size. Visitors have to spend at least 4 days to trek to and through the cave. There are two camping sites inside Son Doong at Doline 1 and 2. To enter the cave, you have to climb down a very steep wall and cross a river. So it's understandable that travellers must be trained before exploring the cave, and the cost for this is not cheap. Also, you will need porters to carry your baggage because you definitely cannot carry them while climbing. There is only one travel agent having tours to Son Doong – Oxalis Travel – with a price up to US$3000 for one person. The sad news is the booking is full and a lot of visitors have to wait for quite a long time.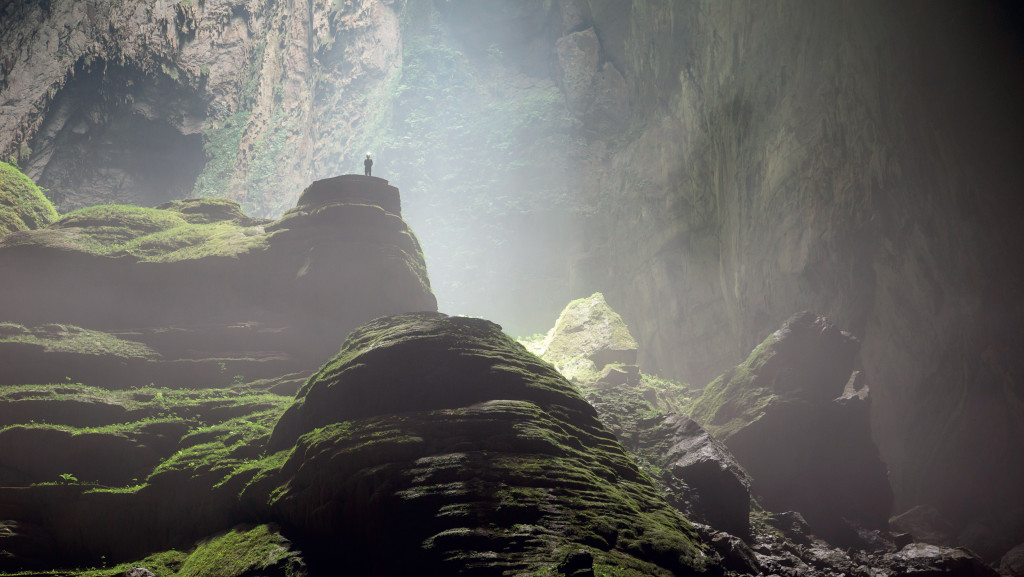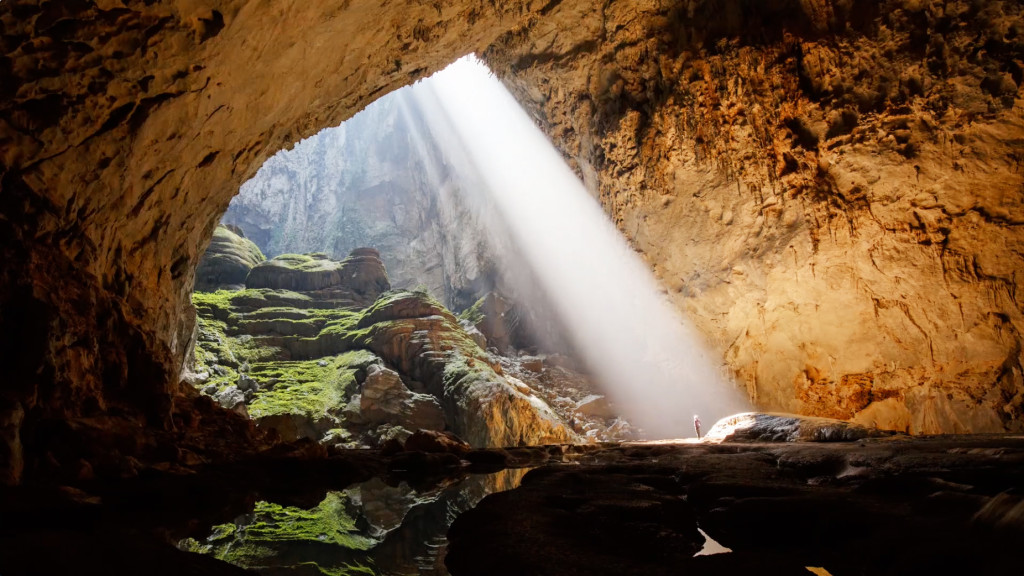 Phong Nha – Ke Bang National Park: is a UNESCO heritage site, created to protect one of the world's largest karst regions with more than 300 caves and grottos, ecosystem and limestone forests. The total length of the cave system is about 126km and yet there are more areas which are not discovered. Phong Nha – Ke Bang has most unique caves like Phong Nha Cave, Va Cave; one of the most beautiful – Paradise Cave and largest – Son Doong. Besides the cave system, the national park also has the longest underground river system with major rivers as Chay and Son. Moreover, we can't miss the spectacular streams, springs and waterfalls of the area, namely: Wind waterfall, Madame Loan waterfall, Mọc stream erupting from a limestone mount range, and Trạ Ang stream. It is known that Phong Nha Ke Bang national park has a very wide range of flora and fauna diversity. 96.2% of this national park is covered with forest, 92.2% of which is intact primary forest consisting of 140 families, 427 genera, and 751 species of vascular plants, of which 36 species are endangered and listed in Vietnam's Red Data Book. The forests are also home to 98 families, 256 genera and 381 species of vertebrates with many rare and precious species. Available activities are discovering caves and grottos, ecotourism exploring in Ke Bang forest, mountain climbing and trekking and many more other activities you can find in the site.