GOBY FISH HOTPOT WITH GIANG LEAF (Lau Ca Keo)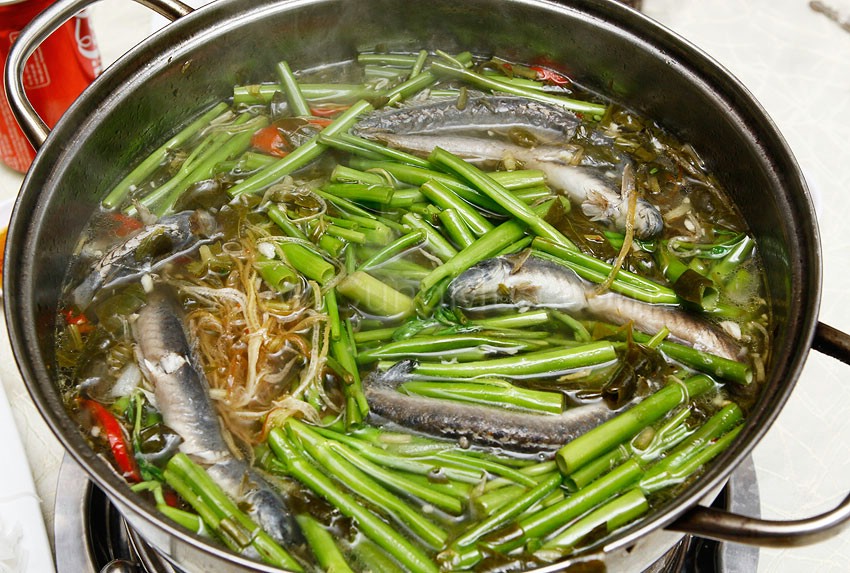 Goby is a fish species that is about 15 cm long and numerous in the brackish water of the Mekong Delta. Goby fish hotpot smells good and tastes delicious. If sweet flavour comes from goby fish, the sourness is created by the giang leaf (Aganonerion polymorphism), a distinctive vegetable that grows in the southern region. The goby fish hotpot is often served with "rau dang" (low grass) and shredded banana flowers. The two other popular dishes from goby fish include grilled goby fish with chilli and fried goby fish.
RICE PANCAKE (Banh Xeo)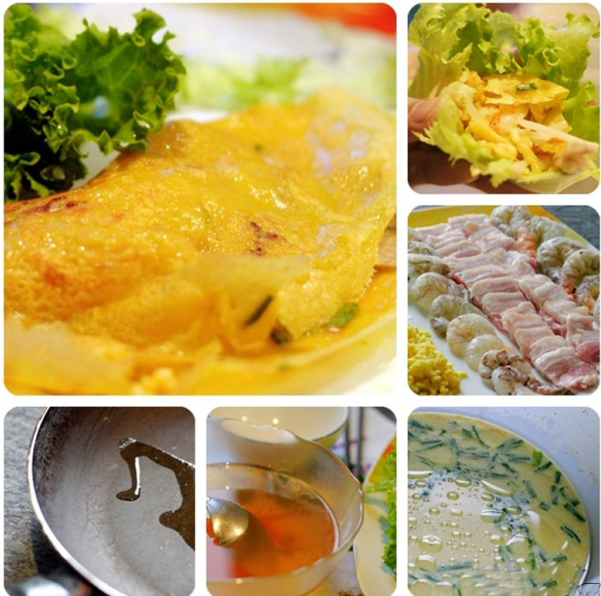 One of the most popular dishes in the South is Rice Pancake. The batter for a crepe is made of rice flour mixed with coconut milk, water, turmeric, sugar and salt. The batter is poured into a pan, spread thinly and fried until it begins to crisp around the edge. After that, we add shrimp, pork, green bean, onion, bean sprouts and egg. Rice Pancake is served with fresh herbs and lettuce and then dipped in sweet and sour fish sauce.
BROKEN RICE (Com Tam)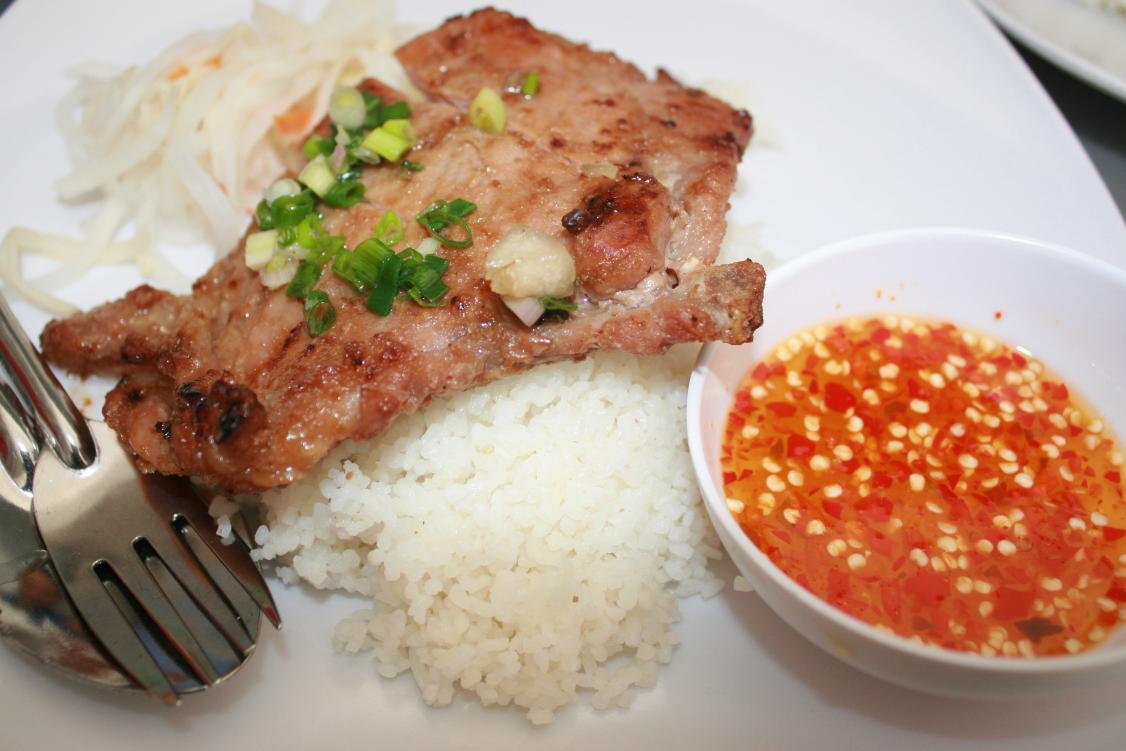 Broken rice is a specialty of Southern region. It is one of the most favorite dishes for breakfast in Saigon. Grilled pork chops, shredded pork with skin, and steamed pork cakes are a few of many delicacies eaten with rice, pickles and cucumbers to create Broken Rice.