Vietnam isn't really a difficult place to travel. However, Vietnam is a country that divides the opinions into world travellers and ex-pats communities. Some loved the place and its people while some didn't think so. As local experts, we want each traveller visiting Vietnam to have nice and beautiful experiences without being worried about security or scam. Therefore, though we tried to stay as honest as possible but in some aspects, this article is still based on our own personal judgments and experiences. Wish it helps.
Do enjoy the street food & taste Vietnamese coffee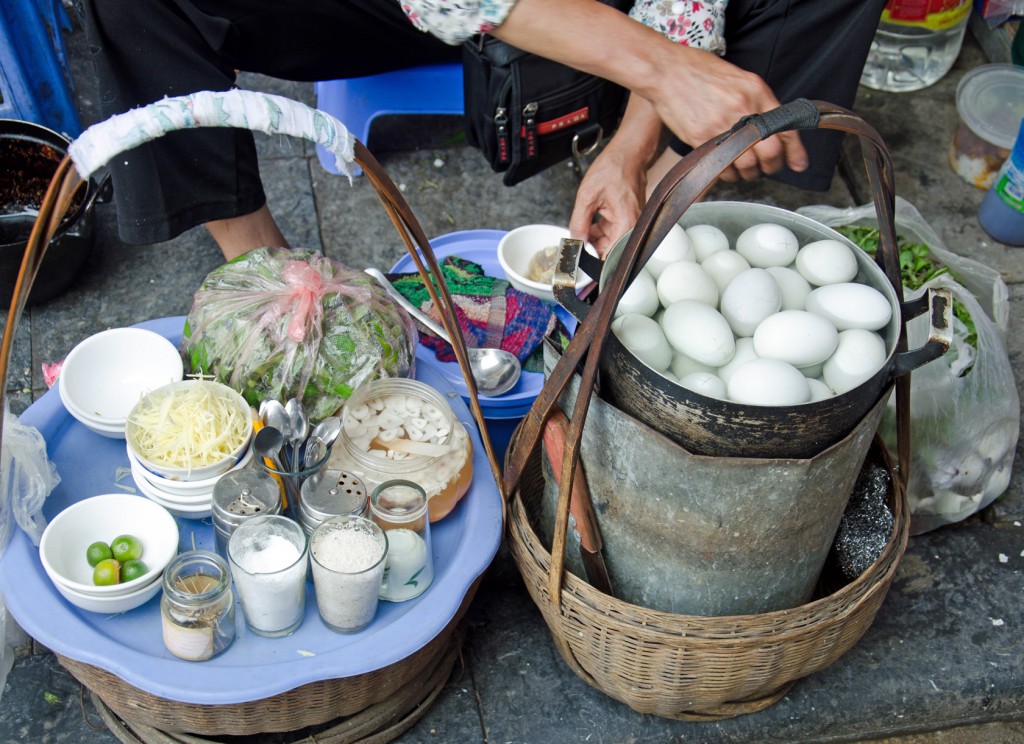 Food is what we love most in our country. It's delicious, authentic and atmospheric. There are hundreds of dishes, herbs and spices, thousand ways to cook, and limitless ways to enjoy. Street food stalls and vendors are often found in the most crowded streets, markets, bus stops, train stations, schools, or just around any corner. In these places, you are served from the renowned Pho, Banh Mi, Banh Xeo… to the snacks, you probably never hear of their names. These places might not be very clean and have nothing luxury about the stall and the plastic stools (some don't even have stools) but the tastes will surely surprise you. The Vietnamese food philosophy is all about flavour balancing, yin and yang and freshness. You find in Vietnamese food both simplicity and sophistication. One important thing is Vietnamese food is good for your health because of the use of herbs and vegetables in almost every dish and the emphasis the ingredients' freshness.
If this is your first time to Vietnam and you can't wait to taste Vietnamese food, just rush to Old Quarter, they have everything there from all kinds of morning noodle soups to the fast snacks for an afternoon and the whole range of night dishes.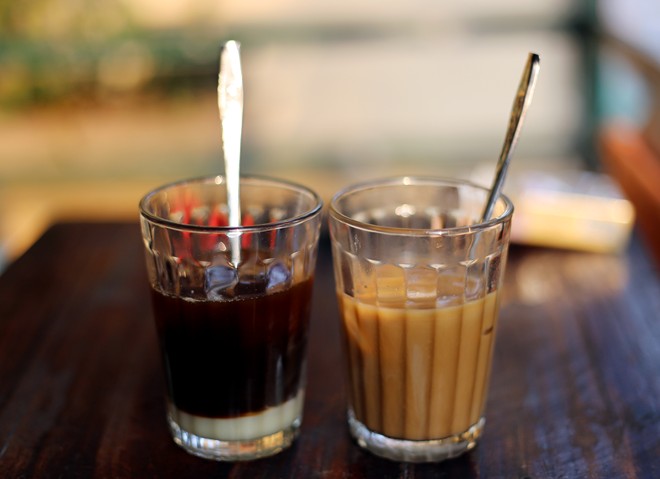 As famous as Vietnamese food, Vietnamese coffee is well-known for both its taste and its culture. Vietnamese coffee is much stronger and more flavorful. Most common coffee must be "black coffee" and iced coffee with condensed milk which is both strong and sweet. Egg coffee, on the other hand, is a Vietnamese speciality.  There are many more variations with various toppings and features you can only find in Vietnam. These are generally cheap and served in both modern-style coffee shops and traditional sidewalk cafés. Sipping coffee while sitting on a plastic stool right on a sidewalk watching the chaotic traffic flows in a Hanoi street is a very Vietnamese thing to try. Come to Old Quarter to have the best coffee of Hanoi and West Lake to enjoy the vast lake view.
Don't be afraid to bargain when shopping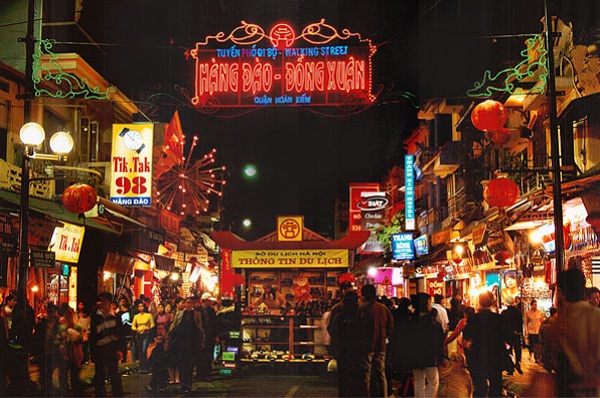 Yes, do bargain when you can and do it well. Bargaining works perfectly at any local market and even some stores in Vietnam. Tips are easy: don't show too much interest in the thing you want to buy, and give only half of the offered price and if this price doesn't work, increase a little. When you can't get the price you want, walking away seems to be a good move but only works when your price isn't much lower than theirs. I have done this before and it worked out quite well. However, it can backfire if you really want the thing and can't find any other store that offers a lower rate. In that situation, don't feel embarrassed to come back and pay their price. It's true that Vietnamese often tell foreigners higher prices than to locals so knowing the local price beforehand is important to not be overcharged. In addition, the sellers are more easy-going when bargaining if they find you charming and friendly. The tip is to speak some simple Vietnamese phrases like "xin chao" ("hello"), "cam on" ("thank you"), "bao nhieu?" ("how much?")…. Be sure to smile a lot and don't lose your temper. Good luck and have fun shopping time in Vietnam.
Do have a motorbiking trip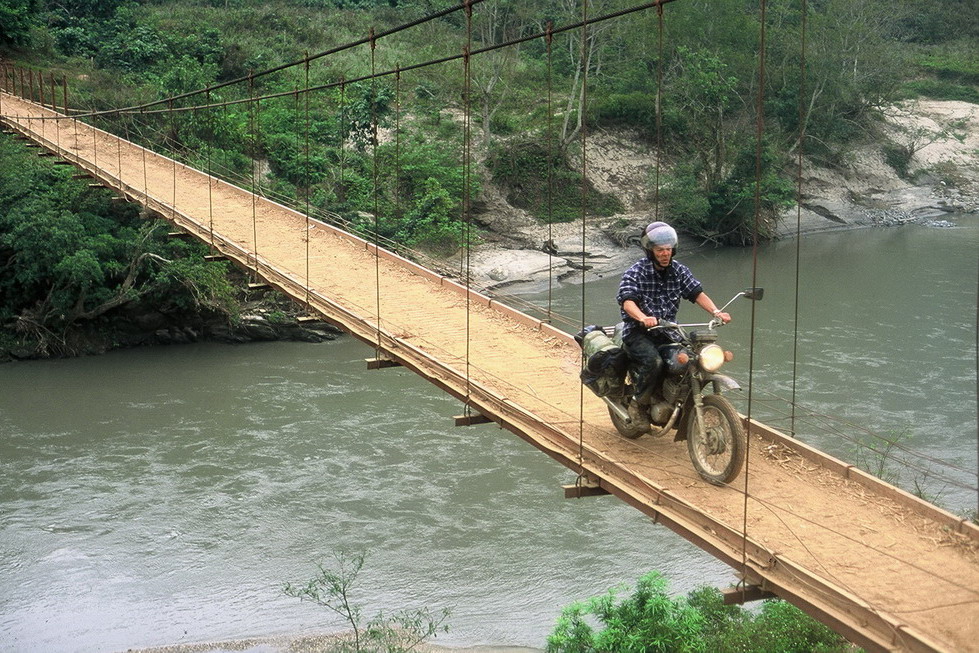 Riding a motorbike can be the best thing you would experience in Vietnam. Mountainous regions in Vietnam have both beauties and adventures. There are roads for both beginners and experienced riders. If you have just started riding, head south. A 1-month trip from Hanoi to Hue or Danang and around Central Vietnam seems very attractive to those who love riding a motorbike and want to enjoy the beauties of nature; a 3-month trip to Ho Chi Minh if you have gained confidence and experience. The national highway 1 and Ho Chi Minh Trail are in good condition and easy to ride. National Highway 1 is congested at all time and therefore more dangerous. However, the historical 1000-mile HCM Trail in opposition runs through many empty hamlets, fields, forests with surprisingly high-quality roads at most parts.  To experienced riders, riding to the Northwest or Northeast provinces of Vietnam can be very much of a challenge but at the same time very rewarding with magnificent views of nature especially when you travel at rice seasons. However, the roads to some remote areas such as Lai Chau, Dien Bien, Ha Giang, Lao Cai… are quite dangerous and very steep at some parts. Avoid riding in the rainy season, the best time for riding in the winter from September to February. There are 4 legend passes of the north, famous for both beauty and especially danger you need to be aware of: Ma Pi Leng (Ha Giang), O Qui Ho (Lao Cai – Lai Chau), Khau Pha (Yen Bai), Pha Din (Dien Bien). Do prepare carefully before riding.
To ride motorbike legally in Vietnam, you can either rent or buy one. In both cases, you should obtain an international riding license with a valid riding license issued by your local government. When renting or buying, a blue registration card must be included or given, not necessarily in your name. Follow the rules and wear a helmet to stay out of trouble with the officers. Bring a repair kit and tire just in case.
Don't expect everyone to speak perfect English
Although Vietnamese people are quite good at learning foreign languages, it doesn't mean that every Vietnamese can speak English fluently. Especially the vendors and food stall sellers are mostly poor or middle-class people and not highly educated, so obviously speaking English to them is impossible except for some basic words (needed when they want to sell you something). Using body language or learning to speak some Vietnamese can be very interesting ways to communicate with locals. Vietnamese people appreciate very much any foreigner's effort to speak their language because it's one of the most difficult languages to pronounce. Of course, speaking a little bit Vietnamese will only do you good; however, only speak really simple phrases, local will not understand you properly if you can't get the tones right in longer conversations.
Do go off the beaten track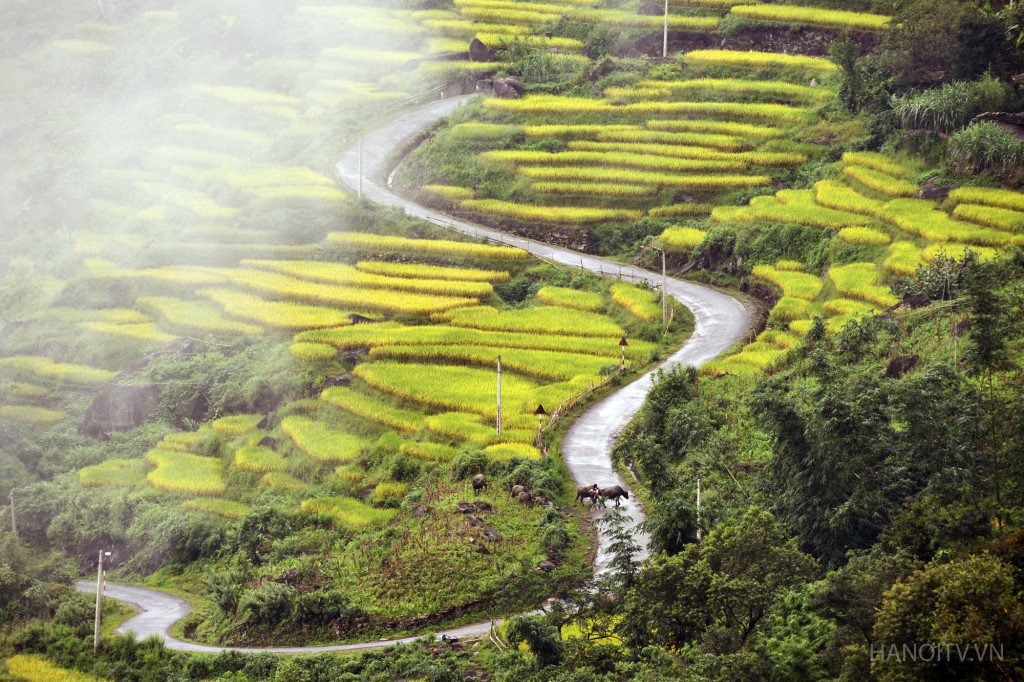 Aside from very famous destinations like Ha Long Bay, Hoi An, Da Nang, Phong Nha – Ke Bang, Vietnam still has many other magnificent places from north to south. As the collection of islands in Central Vietnam which can be visited throughout the year will be worth your time. In these places, there might not have great service and accommodation; the nightlife could be boring for some visitors but the scenery is too beautiful and can't be described by words. For an example, instead of going to the packed and garbage-filled beaches of Phu Quoc in peak season, visiting Ly Son which is much closer and cheaper and just as beautiful is something I would do without a doubt. Come to "off-the-beaten-track" destinations, you will have a closer and more honest look into the life of locals and ethnic people, and a chance to enjoy their culture and custom. Vietnam has 54 minorities from north to south and each of them has enriched their own way of life with so many values and distinctiveness. With a motorbike, you can easily visit almost all places. To those who love climbing, the mountains in Vietnam are located mostly in border and remote areas; therefore you must report your presence to the local authority and ask for permission to visit these places.
Do watch out for pickpockets and scams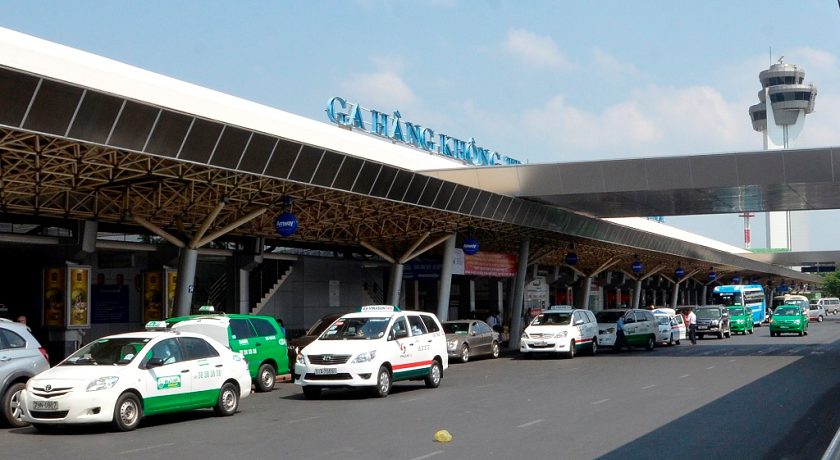 In big cities like Hanoi, Saigon, Danang and tourist attractions these problems are almost everywhere and more common than remote provinces. From my experience, it's safest to visit an ethnic community like I have visited Ha Nhi villages in Y Ty (Lao Cai). Ethnic people there don't even lock their doors. And it's also quite safe to visit the island's towns. In cities, it's not safe wearing jewellery in places like markets and crowded streets, especially in Saigon. When walking, keep handbags in front of you. Do not keep money or cell phones in your pockets. Do beware that in Saigon, robbers often go with 2 persons riding on a motorbike; they will get close to you then suddenly grab your bag so hard that might cause you serious injury.
Scams in Vietnam are various and sadly targeted to tourists. Merchants often overcharge tourists 20-50%. There was a time I tried to buy a cup of iced sugarcane juice in the Old Quarter. The seller told me 20,000VND for one cup. I found it quite expensive and was ready to leave even though there was a foreign couple who happily paid for their juice. The seller stopped me then told me to wait in Vietnamese. When they were gone, she agreed to sell it for me for only 15,000VND, making it 25% difference between a local and a foreigner for a cup of sugarcane juice in the Old Quarter. This is not really a scam but an example of how foreigners are overcharged in Vietnam. Scams are often found in taxi service. We recommended you to calculate the distance and ask for agreement for the price before getting in. The illegal taxi drivers use a modified meter which runs faster than the normal one. And the legal drivers have a trick like taking the longer path to rip you off. If can, try to confirm the path with the driver since the reliable taxi brands have decent English speaking drivers. You can take pictures of the meter, plate and make sure to get the phone number of the brand's customer service to complain if anything happens.
Trustworthy brands are Mai Linh (the Green Taxi), Vinasun or Taxi Group.
There are many kinds of scam and the easiest way to avoid them is to use the services that have their prices announced.