Established on 07th July 1962 under Decision No.72-TTG by Prime Minister, Cuc Phuong National Park is in the territory of 3 provinces including Ninh Binh, Hoa Binh and Thanh Hoa with a total area of 22,200 hectares. Due to landscape value, diverse ecosystem, cultural and historical value, Cuc Phuong has been a popular eco-tourism destination for many years.
Biodiversity
Characterized by tropical rain-forest that retains green foliage all year round, Cuc Phuong owns a rich and diverse fauna and flora. According to the latest statistics, Cuc Phuong has more than 2000 species of higher plants, of which 433 species are medicinal plants, 229 species are eatable, and many species are listed in Vietnam Red Book.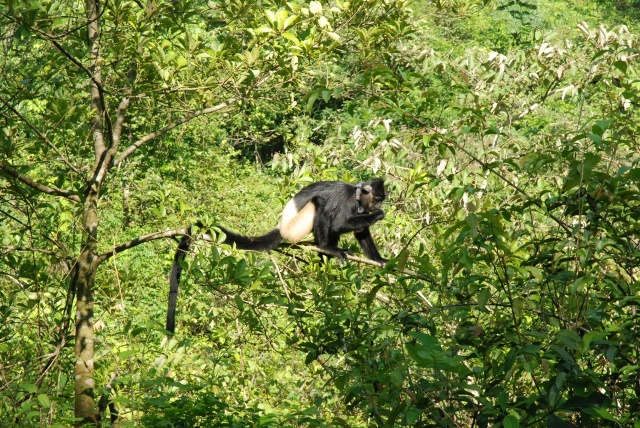 Regarding fauna, Cuc Phuong national park has 122 species of amphibians and reptiles, 65 fish species, nearly 2000 insect species, 133 animal species (including Delacour's langur, a rare primate species representing Cuc Phuong National Park). With more than 300 bird species, particularly endemic species to Vietnam and Indochina, Cuc Phuong has been known as a perfect destination for bird experts.
Cultural identity
In the past years, Cuc Phuong was the residence of Muong ethnic groups with unique specific cultural features. They are stilt houses, terraced fields, Duong (a tool to grind rice), loom, festivals, customs, and lifestyle of the community.
Taking a tour to Cuc Phuong National Park in Ninh Binh, visitors will have a chance to partake in interesting activities as below:
Forest hiking
Cuc Phuong has different pedestrian paths in the forest suitable for each purpose and schedule of visitors. The visitors could explore the forest themselves but the journey will be more exciting ad meaningful with the direction of a tour guide. The camping and forest-overnight tour, long trek to Ngoc Son Reserve and Pu Luong Reserve are most-favourite tours.
Community eco-tourism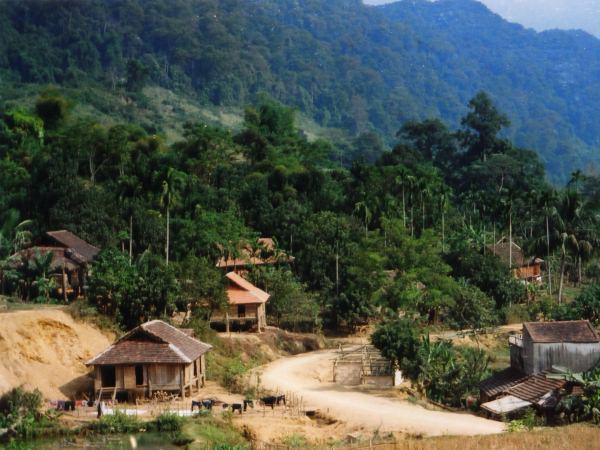 The nature in Cuc Phuong plays a very important role in creating jobs for the local community. Community eco-tourism is the main solution making benefit to the living standard of local people. With one or two overnight stop in Muong village, visitors give a hand to generate revenue for the locals and support conservation. When visiting the village, the friendly villagers will create most favourable conditions for visitors to discover and explore distinctive local culture features.
Night-time wildlife watching
Depending on weather conditions, the national park will organize wildlife watching at night. This is a chance for visitors to see some wild animal species such as Flying squirrels, Black squirrel, Loris, Muntjac, and some small carnivore species.
Bird-viewing
Cuc Phuong owns one of the most diverse avifaunas in the North of Vietnam. With more than 308 found and listed species including many rare ones such as Red-collared Woodpecker, Silver Pheasant, Austen's Brown Hornbill, Bar-bellied Pitta. Especially, there live some endemic species to Vietnam and Indochina. For this reason, Cuc Phuong is a not-to-be-missed attraction of scientists and bird lovers. The best time to watch birds is in the early morning or late afternoon.
Forest biking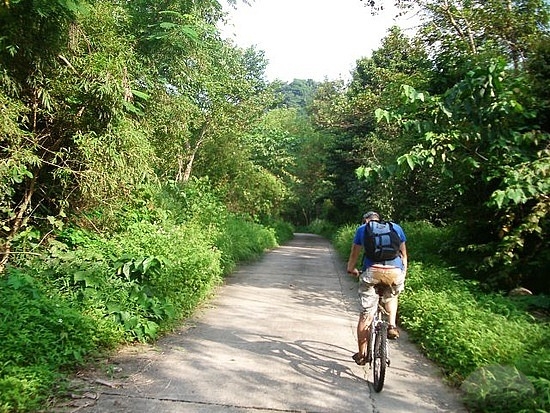 One of the ways to explore natural mysteries in Cuc Phuong is biking.  Biking in the forest will bring the visitors peaceful feeling, true view about nature and offer an opportunity to encounter rare animals in Cuc Phuong.
Amphibians,  reptiles and insects watching
Cuc Phuong is very rich in amphibians, reptiles ad insects.  According to statistics, there are about 110 amphibian and reptile species, 1899 insect species including many endemic ones to Cuc Phuong and Vietnam.  The visitors will be easy to see some species with a weird appearance like Green frog, Green pit viper, Phasmatodea species…