Coming to Vietnam and putting lots of money on business are steps of a gamble which requires careful research.
As a matter of fact, the research starts with how to invest in Vietnam, or in other words what are forms for investment in Vietnam. This question is not quite a key concern but should still be taken into account when it comes to legal awareness.
There are 4 legal forms of investment into Vietnam:
1. Investment in the establishment of a business organization
Foreign investors may establish business organizations after having obtained Investment Registration Certificate. Plus, they can own an indefinite amount of charter capital invested in business organizations, except for the following cases:
The holdings of foreign investors at listed companies, public companies, securities-trading organizations, and securities investment funds must conform to provisions of the law on securities;
The holdings of foreign investors at state-owned companies that have been equitized or transformed must conform to provisions of the law on equitization and transformation of state-owned enterprises;
With regard to holdings of the foreign investors in other cases other than those mentioned in point 1  and 2 above, relevant provisions of law and international agreements to which Vietnam is a signatory shall apply.
2. Investment by contributing capital, buying shares, or buying capital contribution of business organizations.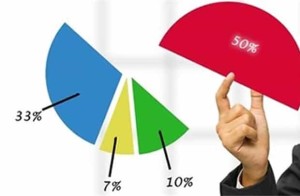 Foreign investors may contribute capital to business organizations in the following manners:
Buy shares of joint-stock companies through IPOs or additional issuance;
Contribute capitals to limited liability companies and partnership companies;
Contribute capital to other business organizations not mentioned in point 1 and point 2 above.
Foreign investors shall buy shares or capital contributions of business organization in the following manners:
Buy shares of joint-stock companies from the companies or their shareholders;
Buy capital contributions to limited liability companies from companies' members and become members of limited liability companies;
Buy capital contributions to partnerships from partners and become partners;
Buy capital contributions to business organizations other than those mentioned in points 1, 2, and 3 above from their members.
3. Investment under PPP contracts
Under this means of investment, foreign investors and project management companies shall sign PPP contracts with competent authorities to execute an investment project in building new infrastructural works, improving, upgrading, expanding, managing, and operating infrastructural works, or providing public services.
4. Investment under BC contracts
Procedures for issuance of Investment Registration Certificate shall apply to BC contracts signed between a Vietnamese investor with a foreign investor, or between foreign investors. Plus, parties to a BC contract must establish a coordination unit to execute BC contract.