Hai Phong is another city just like Hanoi and Saigon that has significant French influence on the city's layout and architecture. People might know about Hai Phong's tourism for its renowned Cat Ba island, or Do Son beach, or just a stop on there way to Ha Long bay. However, the centre city of Hai Phong which may be deemed unpopular to tourists has many interesting things to discover.
Just 100 kilometres away from the capital on the northeast, 65 kilometres away from Ha Long city, Hai Phong would surprisingly be your favourite destination.
History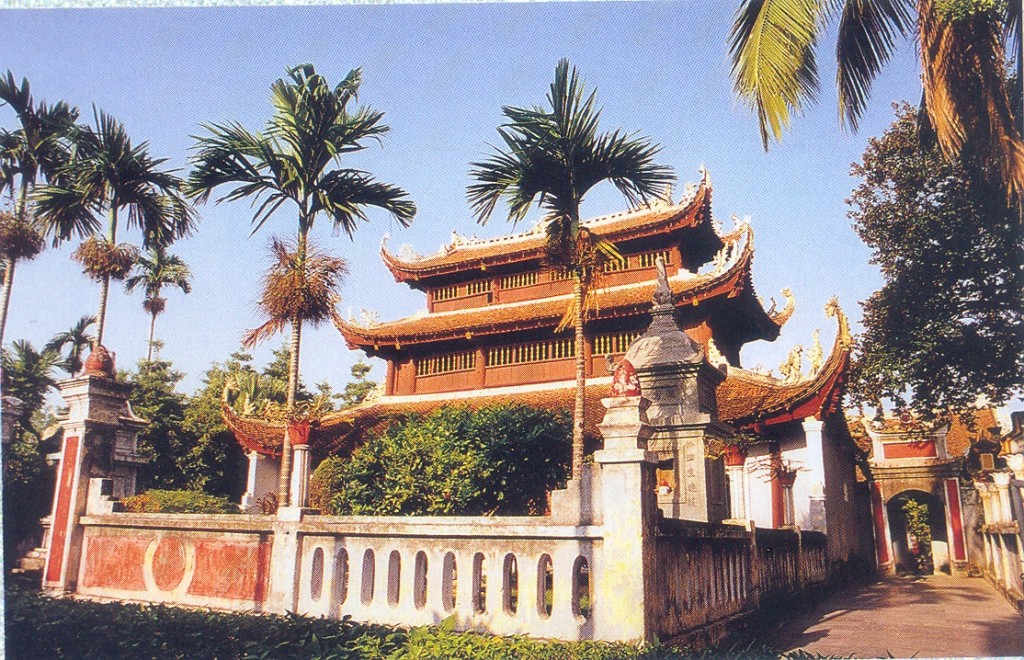 History of Hai Phong has started back to the very first days when the loyal female general Le Chan of Trung sisters founded the sea defending town name An Bien or "Hai Tan Phong Thu" (Defending the Seacoast). Under Later Le Dynasty, Hai Phong was belonged to Hai Duong – the eastern gate of Thang Long (Hanoi) and farthest land to the east.
Hai Phong or Duong Kinh was the second capital along with Thang Long under Mac dynasty. However, in the 16th century, Mac was dethroned, and Duong Kinh was destroyed after. During the two centuries of the civil war of Trinh house in the north and Nguyen house in the south, Hai Phong became a very important trading hub in the north. But after the Nguyen reunited the country, Hai Phong lost its position because of the government policy not open for trading with foreign countries. In the late 19th century, King Tu Duc allowed to build a harbour with name Ninh Hai and a defending post nearby named Hai Phong. After the French took over the north, they made Hai Phong officially a province and used the harbour to convey cargos back to France.
From 1945 to now, Hai Phong continued to be a huge harbour city in the north in economy, politic, military and culture. In recent years, Hai Phong has been exploiting for tourism development with number of worth-visiting destinations. The city centre is also embellished with most of the French buildings still maintain.
How to get there
From Hanoi or HCMC, you can get to Hai Phong by bus and train (Hanoi, HCMC) or plane (HCMC).
By bus, there are a lot of brands running from Hanoi every 20 minutes. Highway 5 connecting the capital and the harbour city has its old and new roads. The new one (highway 5B) allows the travelling time down to 2 hours or less. However, most of the buses still stop and pick up a passenger along the old highway. You can catch a bus to Hai Phong in Gia Lam and Luong Yen bus stations. Hai Au brand is a VIP bus and doesn't pick up passengers on the way and cost for one ticket is 80,000VND. Buses from further provinces to Hai Phong also are available. Buses to/from Cat Ba also stop in Hai Phong.
By plane, there are 3 airlines that have daily flights to Cat Bi airport, Hai Phong: Vietnam Airlines, Vietjet and Jet Star. Flights from Hanoi to Hai Phong are not available because almost everyone chooses buses or trains for much cheaper prices. In general, flights from HCMC and Da Nang to Hai Phong cost less than flights to Hanoi and there are a lot of discounts, too.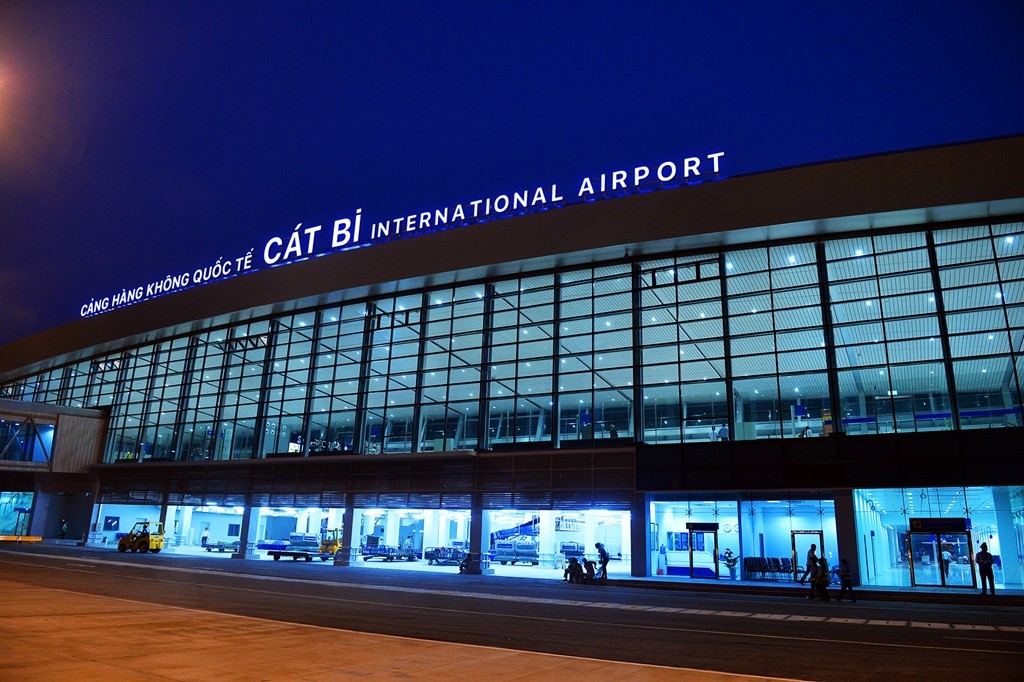 There are daily trains from Hanoi to Hai Phong which cost even cheaper than buses. There are four trains running back and forth each day two in the morning and two in the afternoon. The cost of tickets vary on the kinds of seats you want: soft seats with air-con are most expensive. You can bring along your bike or motorbike by paying a fee – very cheap for bike and double the cost of passenger for motorbike. Remember not to fill your gas tank before taking your motorbike to the station because they will remove it anyway.
When to visit and Getting around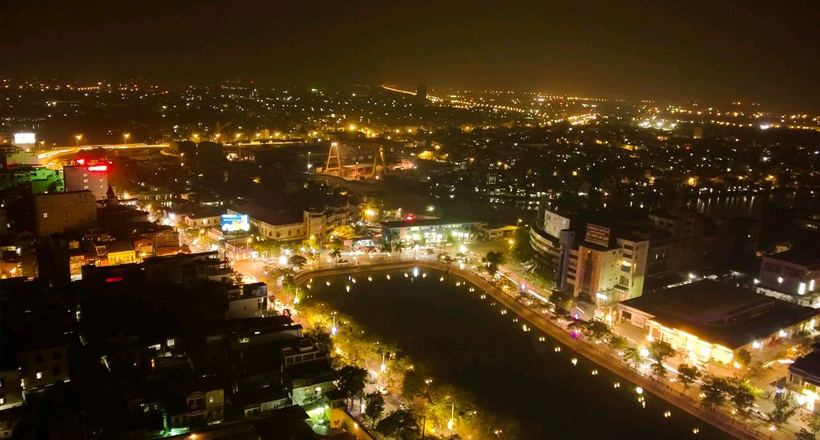 If you want to visit Cat Ba island and Do Son beach, summer is the best time to visit Hai Phong. And because of the winter from October to February, Hai Phong isn't really worth visiting during this time.
To get around the city, you can rent a bike or electric bike since the city centre is rather small, with less traffic. Some hotels offer bike and motorbike rental. If your hotel doesn't have this service, you can ask them to help to rent one. Walking is another good option to explore the centre which is very much like a "park and lake" complex.
Hai Phong has buses too but they are hard to use if you are not a local. You can catch a bus to Do Son beach with 18,000VND.
Accommodation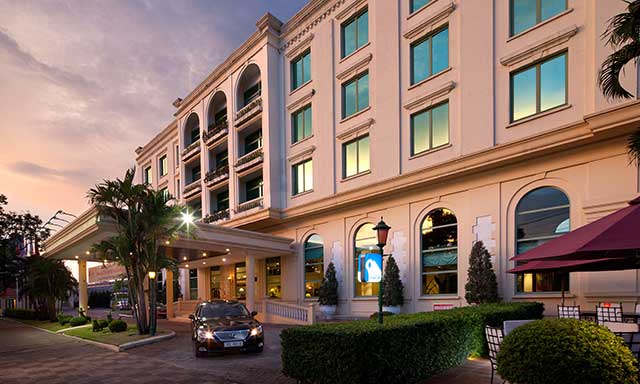 When coming to Hai Phong you can easily find a decent hotel or hostel at a reasonable price. Three-starred or more luxury hotels can be named are Hai Phong Harbor View, Huu Nghi, Cong Doan, Classic Hoang Long Hotel, Hoang Hai,…. These ones offer prices from 1mil to 2mil VND for a double room/night. A nice hostel room will cost you about 250,000VND to 350,000VND. We recommend you to book in advance to avoid any trouble.
Attractions
City Center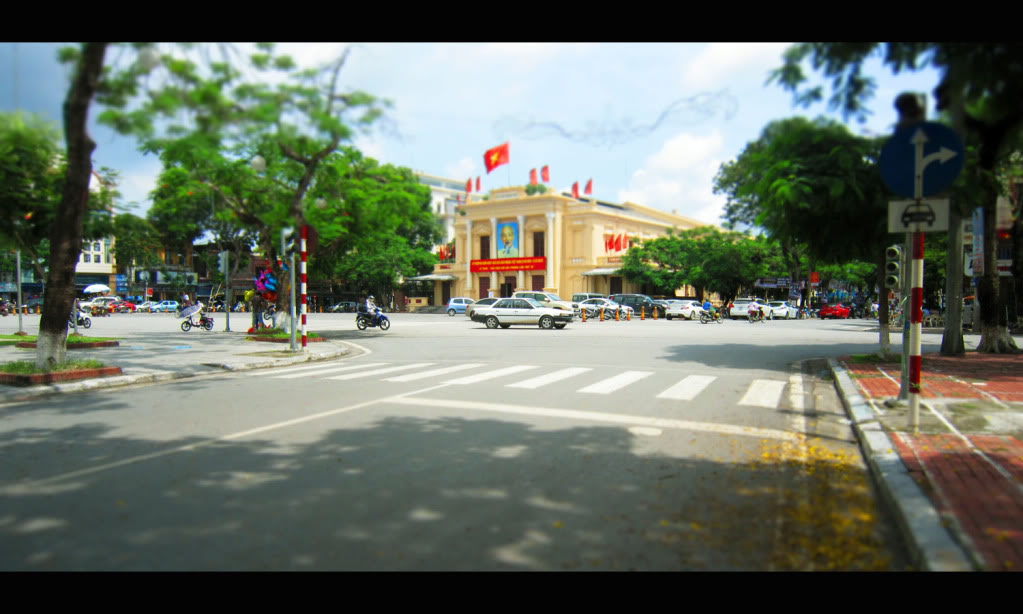 Unlike Hanoi and Ho Chi Minh City, Hai Phong doesn't have a series of great historical sites or large-scaled museums organized close to each other. Therefore, a city tour from the travel agent is not available. However, Hai Phong is a very interesting destination where you can find a peaceful yet dynamic atmosphere here.
The city doesn't have more than 3 millions of population so you can expect the traffic much more relaxing than Hanoi and HCMC even in rush hours. Being about 20km from the beach, a large and clean lake right inside the centre and a lot of rivers, all these things make the air of the city always clean and cool. The park near Tam Bac lake is well decorated with a lot of trees, flowers, and fountains. There are some lovely kiosks for souvenirs, cafes and restaurants on the sidewalks. The two famous sites of the city which are also the symbols of Hai Phong are pretty close to each other: the Opera House and statue of General Le Chan. The Grand Opera House was built with a Baroque style of architecture and is one of three opera houses in Vietnam built by French in the 20th century. The house is not as splendid as opera houses of Hanoi and Saigon, yet it boasts a simple and elegant beauty. Very frequently, outdoor music shows or exhibitions or festival performances are held in front of the Opera House for everyone come to see for free. In another hand, the statue of the legendary female general Le Chan shows both beauty and power of Vietnamese women at war in the very early days. Erected in 1999, the statue weighed 19 tons of black brass with a height of 7,5 meters has been considered as the symbol of Hai Phong.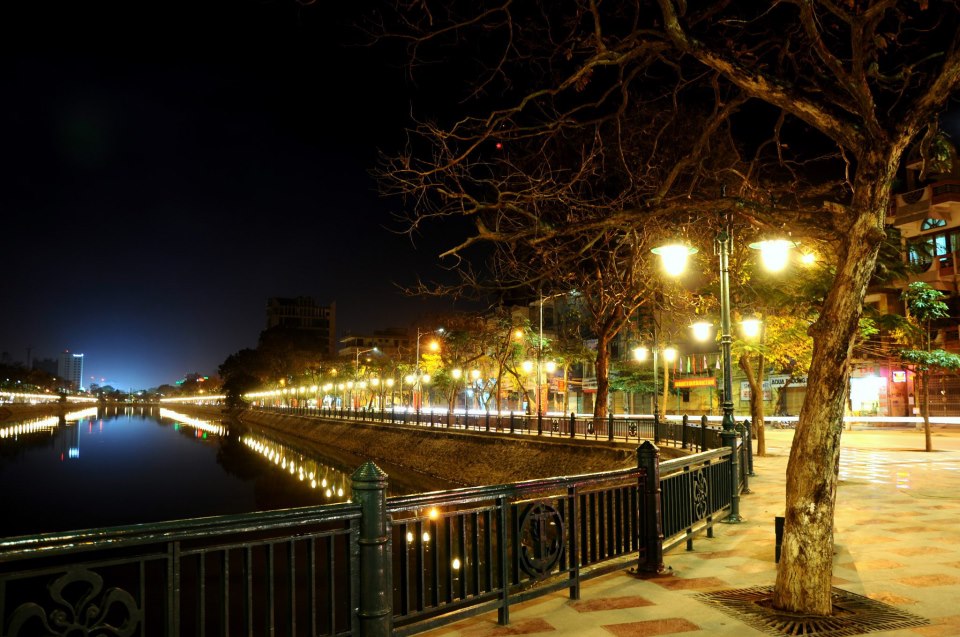 Tam Bac Lake is a long and clean lake, situated right at the centre of the city. In every evening, especially weekends' nights, many people come to the lake to enjoy the classic and romantic scene and water music shows for free (on holidays). Local government has renovated the lake and its surroundings a few years ago to make the lake cleaner and more beautiful. You will have a very pleasant time here.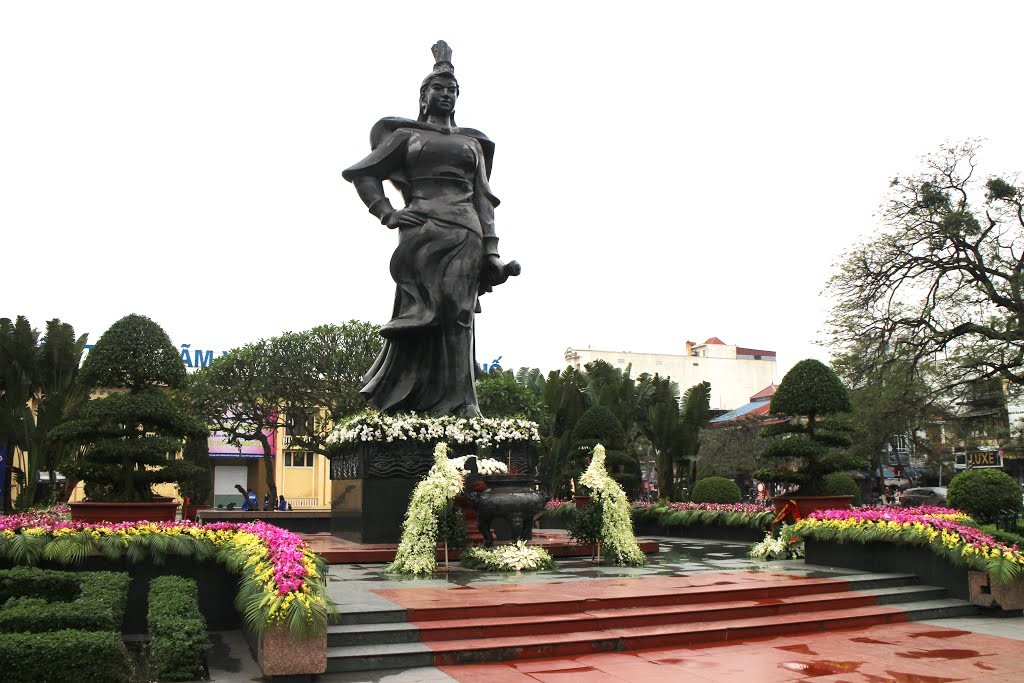 There is also a park full of trees, flowers where many youngsters choose to gather for picnics and group's activities. A lot of cafes along the streets on both sides here you can enjoy. The famous Sat (Iron) Market is also near where you can find all things you need.
The French architecture is still maintained in the area called "western streets" which are now used for government's buildings. Biking around this quiet and beautiful area is a nice experience, too.
Do Son Beach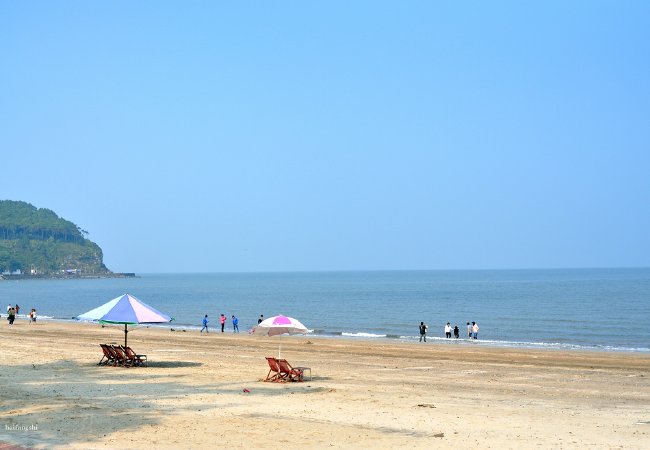 Do Son was one of the favourite sites of King Bao Dai and he even built a mansion here to stay in summer. In the past, before tourism in Vietnam in general and Hai Phong particular bloomed with rapid development, Do Son is known as one of the best beaches in the north with a long coast and countless restaurants, cafes and hotels/hostels. However, Do Son was outplayed by many other beaches because its sea water is not as blue. In recent years, with the attempts of local government to attract more tourists, Do Son now has a new appearance with cleaner sea water, more beautiful settings and especially the newly opened Hon Dau resort full with many games and activities.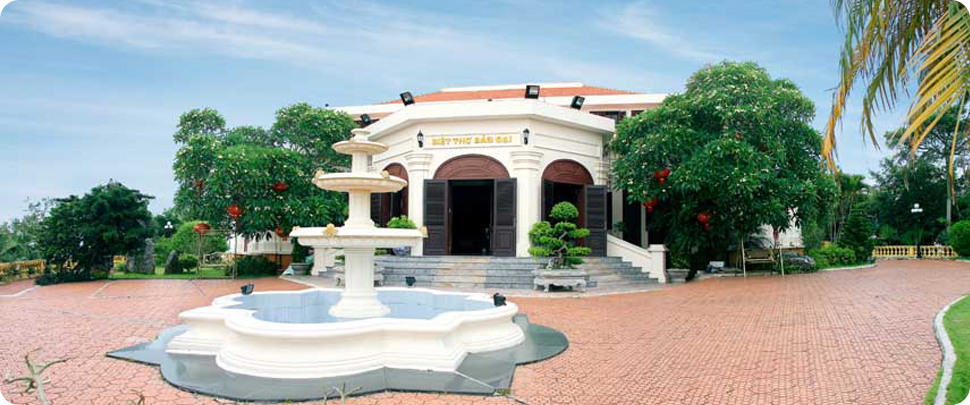 Do Son is about 20km away from city centre on the east. The road is in good condition. The beaches are backed by 9 mountains of the Dragon Range making the peninsula harmonious scenery of mountains and sea. Each of the three beaches of Do Son has its own charm. The first beach is near to the town, the second is close to many hotels and the further beach has a quiet atmosphere
Besides beaches, Do Son has many other things to keep tourists staying longer like the casino, Hon Dau resort, Bao Dai's mansion and still under construction Hoa Phuong island. Hon Dau is pretty pricey with ticket for adults 150,000VND and for children is 70,000VND. Do Son has some fine pine hills where would be great sites for picnic or camping.
Cat Ba island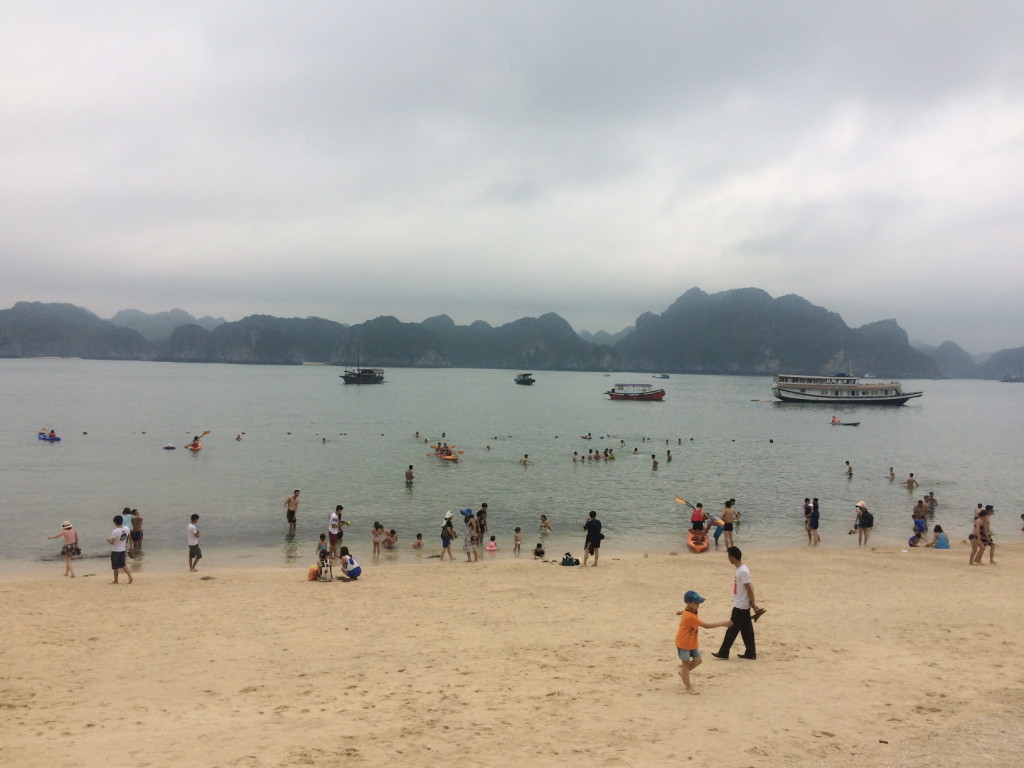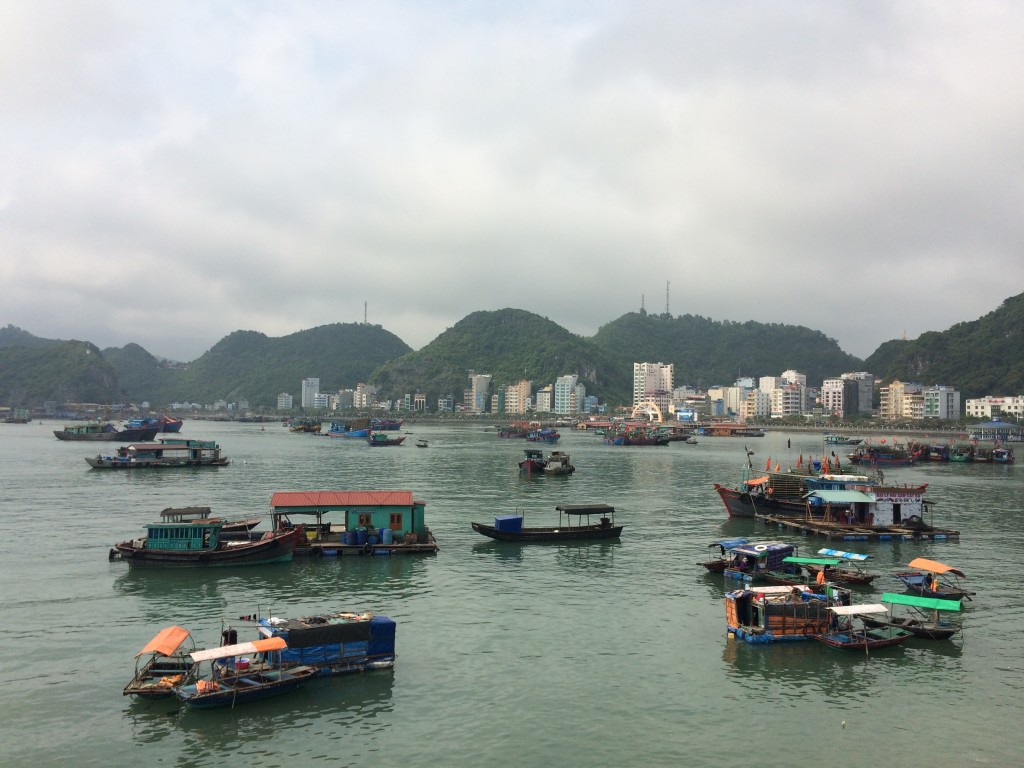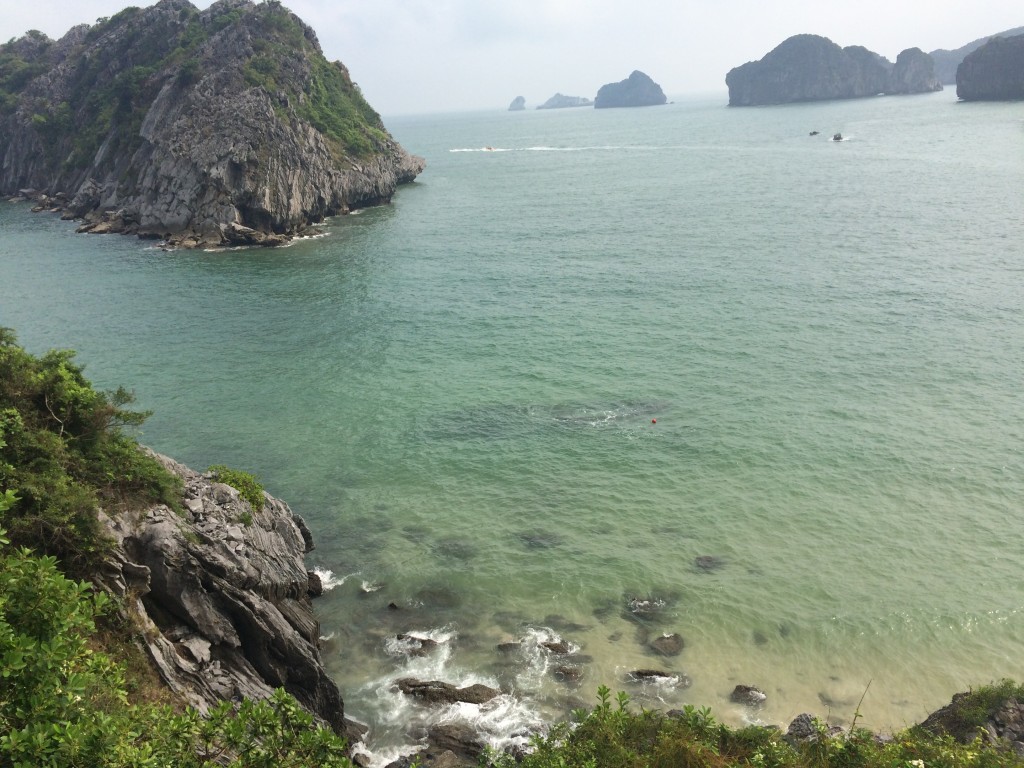 Cat Ba is 1 hour away from Hai Phong by speed boat equivalent to 30 kilometres.  If the south has Phu Quoc the name "pearl island", the north also gave Cat Ba the same title. The island is indeed the top destination of Hai Phong, outclassed Do Son in fame. Come to Cat Ba, you will enjoy not only the clean, green sea water and the white sandbanks of Cat Co 1,2,3 beaches but also the primitive nature of Cat Ba national park. Lan Ha Bay and fishing villages like Cai Beo and Van Gia are also worth visiting, along with trekking at Cat Ba National Park. Cruising tours to Lan Ha bay and trekking tours to the national park and Viet Hai village are available with very reasonable prices. Lan Ha bay is also a great place for caving, kayaking and scuba diving while there are many games and activities available on the Cat Co beaches. Cat Ba town has some fine restaurants with a wide range of dishes but the prices, especially during peak season, are not cheap. The same thing goes for accommodations.