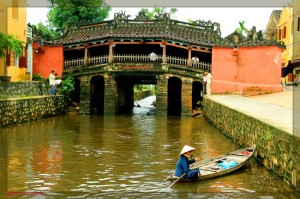 Hoi An City in the central province of Quang Nam, home to a UNESCO world heritage ancient town, has been voted the world's best tourism city by UK tourism magazine Wanderlust.

The Wanderlust Travel Awards 2013 went to the Vietnamese city with a whopping 98.18 percent satisfaction rating from the magazine's 3,000 surveyed readers who are described as UK's most dynamic tourists.
Only those who traveled abroad from December 2011 to November 2012 could join the voting.
During the award ceremony recently held in London, Lyn Hughes, the magazine co-founder and editor-in-chief, handed the gold award certificate for Hoi An to Le Thi Thu Hang, a Vietnamese diplomat stationed in the UK.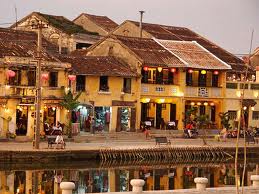 "Some 976 cities joined this year's voting, but nowhere was appreciated as high as Hoi An. Almost all UK travelers reviewed that Hoi An was a beautiful city with very nice beaches and attractive landscapes," said Ms. Lyn.
The runner-up Cusco, Peru – the gateway to Machu Picchu – is back in the top 10 for the first time since 2009 with 95.76 percent satisfaction rate, followed by the Japanese city of Kyoto, with 94.81 percent.
Other cities in the world that were voted by Wanderlust readers include Bagan of Myanmar, Copenhagen of Denmark, Udaipur of India, New York and San Francisco of the USA, Venice of Italy, and Siem Reap of Cambodia.
In addition to this award, the magazine's readers also voted on other categories such as the favorite countries for travel, emerging destinations, travel blogs, tour operators, airports and airlines.
Vietnam was ranked 9th in the 'top country category' with 93.67 percent satisfaction in The Wanderlust Travel Awards 2013.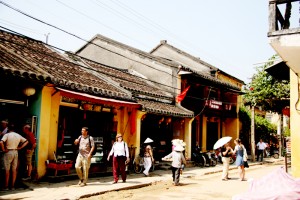 Wanderlust magazine was founded in 1993 and has grown rapidly to more than 100,000 readers in 112 countries.