To the question "What is your most horrible experience in Vietnam?" a major part of tourists without a doubt will answer "Scams". Along with pickpocket, scam and fraud are also what travellers fear most when visiting the country. The fact that scam can be found in any tourist service is alone the reason some tourists never come back despite how beautiful Vietnam is. To stay away from these issues, read our article for some tips you can use to deal with the tricksters.

Tour and visa agents: tourists often search up for a tour and visa agents on the internet, and there is no lack of fake agents. These agents would have websites with full information of their addresses, emails and even phone numbers. They would appear totally reliable, trustworthy or even too-good-to-be-true. Especially with visa on arrival agents, due to the visa process requiring the service fee to be paid before receiving approval letter, tricksters can take advantages of this and create quite a bad name for visa on arrival service in Vietnam. As of fake travel agents, they always have some fancy and super cheap deals with great information and customer support. Then after you paid, they suddenly close down the business. By this way, they can create new travel website almost every month. Alternatively, another kind of trick of travel agents is to sell poor tour, for example, you should be careful with "one-day tour" on Ha Long Bay at a cheap price or Hanoi full-day/half-day city tour. Some of Ha Long one-day tours promise you to include kayak or swimming but in reality, cut them off, or hours of waiting for embarking or poor quality lunch.
To know which website is faked and which is not, you should ask your friends or relatives who have visited Vietnam for some advice. Travel companies that are frequently recommended by famous travel bloggers or mentioned in a travel guide (like Lonely Planet or Tripadvisor) are reliable ones. About visa agent, check out their Term and Condition, Testimonial and About Us to find any statement on their reliability and legal operation. You can call them directly to ask about their policy in case you have any problem with an approval letter. You should look up to the recommendations of other travellers who also have used visa on arrival to enter Vietnam.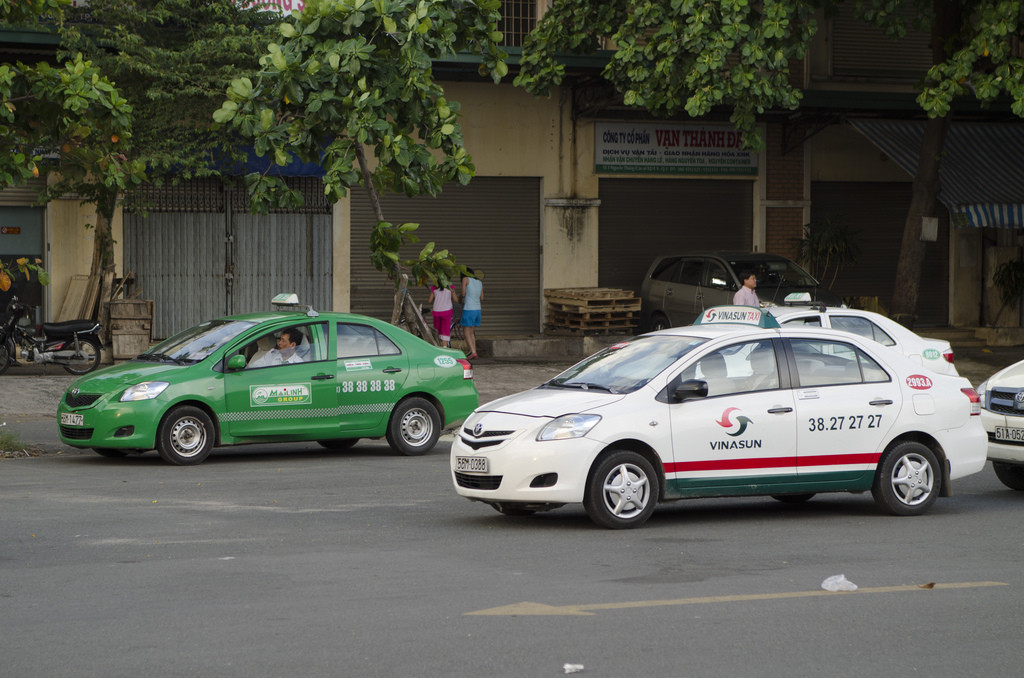 Taxi: in Vietnam, illegal taxi is a real concern to many foreign travellers. Many travellers catch a taxi right at the airport to go to the city centre. By the outside, there is no way to differentiate them with the legal brands for foreign tourists. One of the most common tricks of them is using the modified meter that runs much faster than the normal one. By this way, they can inflate the price and get away with it if the tourists are not aware. The legal taxi drivers have their own tricks. They use unmodified meters but maximize the price by going in a circle or the longer path. This is pretty annoying and time-consuming. Sometimes Vietnamese taxi drivers would aggressively try to get you to pay some dollars more arrived at the destination and call it "tip". Another trick that they rarely use is short-changing which means they quote the price in one currency and give you less than the correct amount in another. By the time you've done the math and realized the trick, the taxi driver is long gone. A very bad case that can happen is when the driver drops you at a strange hotel that isn't the hotel you have booked. This can be explained that the driver and the hotel owner have linked together to trick you.
To avoid all of these things, you have to:
Only choose the reliable taxi brands such as Mai Linh (green taxi), Vinasun or Taxi Group. Avoid suspicious taxis which have no meters and taxi brands whom you can't search for information on the internet
You probably should know your path or know the price in advance by confirming the  distance (km) with them
Knowing where you are going is very important and at the same time showing the driver that you are not an easy target
You should be confident about the conversion rates and it's best to pay in Vietnam Dong
You shouldn't pay the taxi driver until he takes you to where you need to be. Do not get off the car before checking the address.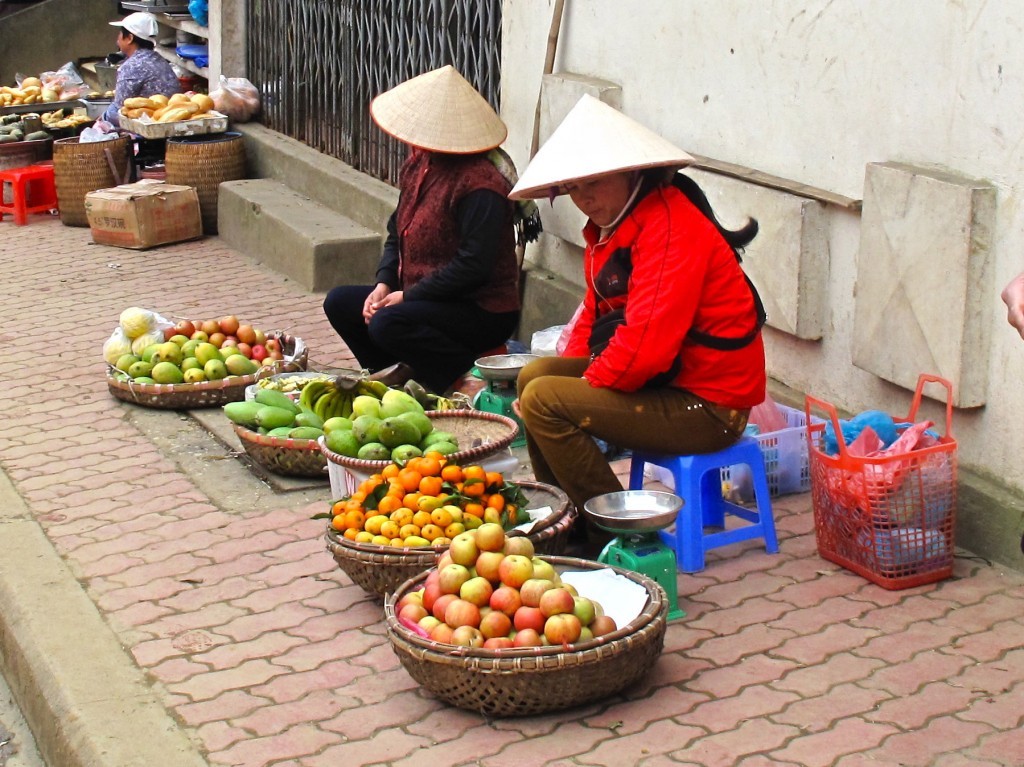 Street Vendor: street vendors will probably try to sell you at a highly inflated price. If you think you can haggle half of the price down, then you do not know that they would have probably raised their first price 2 or 3 times higher and it's very confusing to know how you should pay. In some cases, the prices appear to be very reasonable but the product's quality is poor. Fruit ladies have many ways to make their fruits to appear more shining and colourful. Some ladies can be pretty annoying when they keep on chasing and inviting you to buy until you get angry. Always try the fruits before decide to buy them. With souvenirs and gifts, we suggest you buy at reliable stores and shops. When the vendors come at you, it's best to say "no" firmly, make no eye-contact and maybe pretend to not understand what they are saying.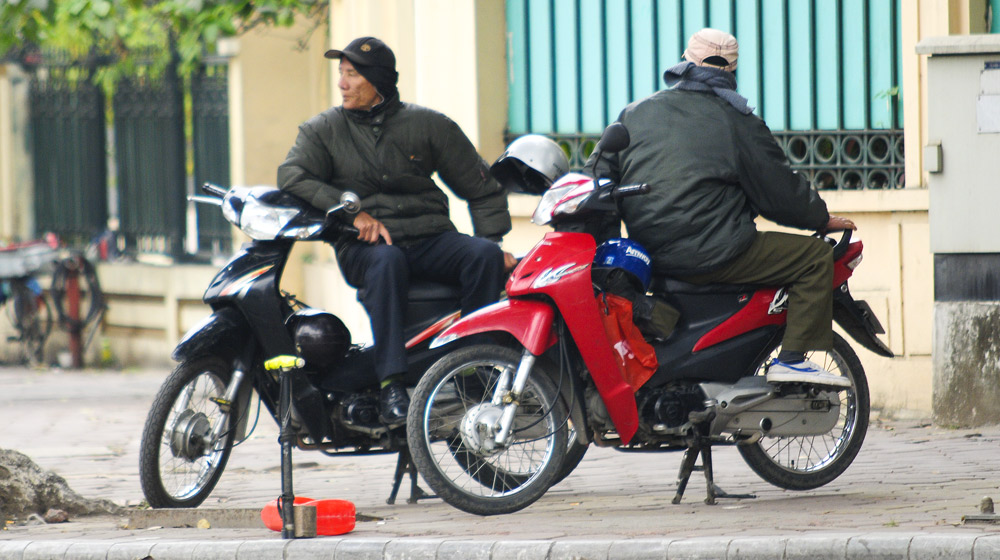 Xe Om: "xe om" in Vietnamese literally means "hug motorbike", a quick and flexible way to move around big cities like Hanoi and Saigon. However, motorbike drivers have some tricks up their sleeves. Since there is no need for certification or training to become a motorcycle-taxi driver, anyone who has a motorbike can use it for this job. When you announce your destination, they will tell their price based on distance, traffic condition, rush hours, and weather condition. It is more expensive when it's a long path, driving in rush hours and in the rain. You can try to bargain, the rate 15,000 VND for 1 km is acceptable. However, they often take money after the drive. It's definitely a scam when the driver asks for a higher fee than the price that has been agreed on. It rarely happens though it doesn't mean it can't is when the motorbike driver takes you to some scary place and threatens and tries to rob you off. To have the best motorbike taxi experience in Vietnam, we think you should only use this service for short-distance destinations in the cities. You can take a picture of the motorbike plate just in case.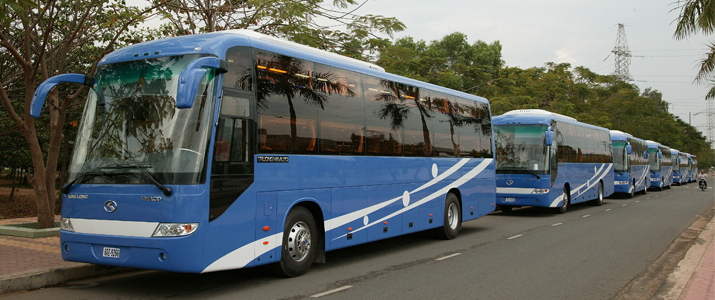 Bus: Another concern for travellers in Vietnam, especially backpackers is the buses. In some remote areas where there are only one or two buses each day or even less, the price is inflated along with poor quality service. Due to the limited number of buses, you can't find other cheaper brands. Other bus brands use a trick like letting you get on the bus then ask for a much higher fee. They might not let you get off if you don't pay money. In Vietnam, there is also an Open Bus service by which you can travel the whole length of Vietnam on your own. You can get on and get off and as many times as you want. All you have to do is reserve your ticket 24 hours in advance at the office of the open tour company you originally booked with. However, we suggest you bargain for the price and you probably should pay journey by journey. There are some stories from locals about open bus "sell" passengers for long haul bus. We recommend the open bus service from this REAL TheSinhTourist which is also chosen by many foreign tourists (be careful of many fake Sinh Café travels out there).
If unfortunately, something happens to you, report to Vietnam National Administration of Tourism, phone +84 4 3942 3760, located at no.80 Quan Su, Hoan Kiem, Hanoi. Alternatively, you can go to the nearest police office however, Vietnamese officers speak very limited English.