If Ha Long Bay Cruise has been an age-old business, Mekong River Cruise has just gained a reputation for its class and style of tourist service in recent years. Most of the cruisers offer the same pattern of an itinerary that either explore the Mekong delta for short periods or goes upstream into Cambodia's land. There are not many cruisers as in Ha Long bay yet they vary greatly on ship's sizes, itinerary and prices.
The River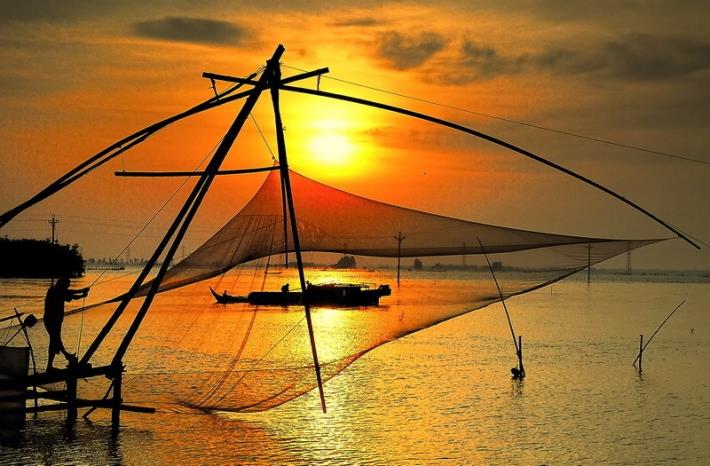 The Mekong is grand, fertile and primitive. Starts at Tibet, the river runs 3,000 miles through China, Myanmar, Laos, Thailand and Cambodia before entering Vietnam's delta and out to the East Sea. Vietnamese call it "Song Cuu Long" which means "9 dragons" symbolizing the nine branches that created a vast delta region of 12 provinces and one city of the south. During thousands of years, this river has fed 60 millions of people on its way, enriched various regions and countries, fostered the culture diverse of Southeast Asia in general and Indochina in particular. There is no wonder why people call the river "Mother of Water".
The Mekong river enters into Vietnam through Cambodia with two separate branches which are "Song Tien" and "Song Hau" (Bassac River). Both run through the delta and have the same length about 200-250km.
Cruises' Amenities
River cruise ships on the Mekong vary greatly on style, type and equipment. Most of the cruises for daily tours or shared tours are big wooden yachts like La Perle de l' Orient cruise ship of Indochina Junk with a capacity of 200 guests. This ship doesn't have private cabins; it is more like a restaurant placed on a huge ship, equipped enough for safety, such as rescue buoy, fire extinguisher, etc.
On the other hand, the luxury cruise ships are absolutely stunning with the design of French colonial steamers. We can take the Jayavarman cruise ship of Heritage Line for a perfect example. With 27 expansive and luxurious private cabins, three and a half decks and a pool, Jayavarman offers excellent amenities. The cabins have their own balcony with a large window, air-conditioner, and bathroom. Everything else is worth your money from the each well-prepared meal to Thai massage session on the sundeck. Dining hall and Bar club only provide top quality services.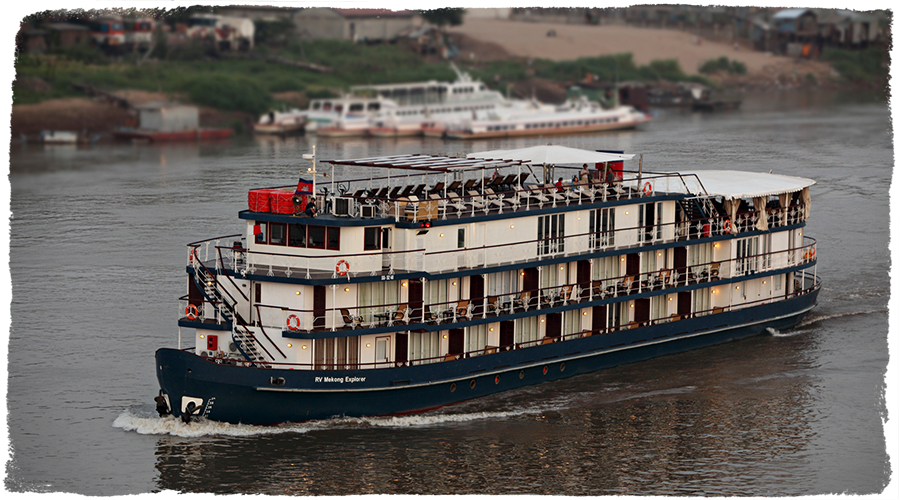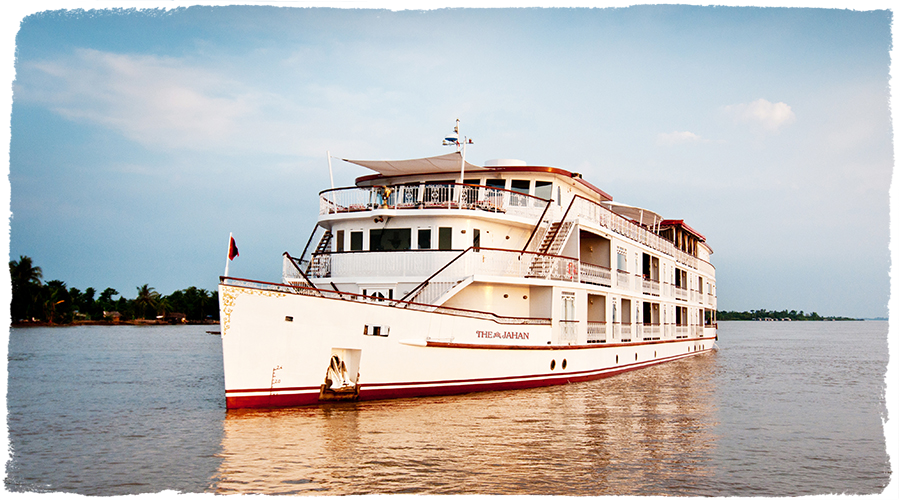 Itinerary:
Mekong river cruising itineraries are available with one day tour to 2-3 days on the Mekong, 4-5 days to 8-10 days, from exploring Mekong delta only to the upstream in Cambodia, from cruising only to combining with land tours. Most of the tours start and end at Hanoi or Ho Chi Minh city.
Tours within the delta will sail on the Tien river (the upper branch of Mekong river) featuring sites such as My Tho, Cai Be, Vinh Long, Sa Dec, Cao Lanh, Long Xuyen, Tan Chau. The expeditions expanded into Cambodia's land include major stops like Phnom Penh, Kampong Cham, Kampong Chhnang, Tonie Lake and Siem Reap.
Cruise Port Highlights:
Cai Be: Located on a tributary of Mekong river, Cai Be is accessible via sampan and cruise. Here once was a busy and dynamic floating market of the southwest countryside, founded way back in the 19th century under Nguyen dynasty. People sell goods on their rafts and boats. Each seller would hang the products they sell on the top of a pole as samples to inform buyers from afar. Floating markets in the south, just like ethnic markets in the north, are places you can see daily cultural characteristics of people. Sadly, in the modern days, the market is not as crowded as it was in the past because many new roads have been built making it easier for trading.
Sa Dec: is a city in Dong Thap province, was a trading centre in the past. Too many literature fans, especially fans of the famous French novel L'Amant (The Lover), Sa Dec is no strange place. The author of the book Marguerite Duras told her sad love story with a Chinese man when she was living in Sa Dec for 4 years from 1928 to 1932. The house of the Chinese man Huynh Thuy Le, at 255A Nguyen Hue Street, for many years an office for a government agency, is now (2009) open to the public. The movie adaption of the book has some scenes that were filmed in this house.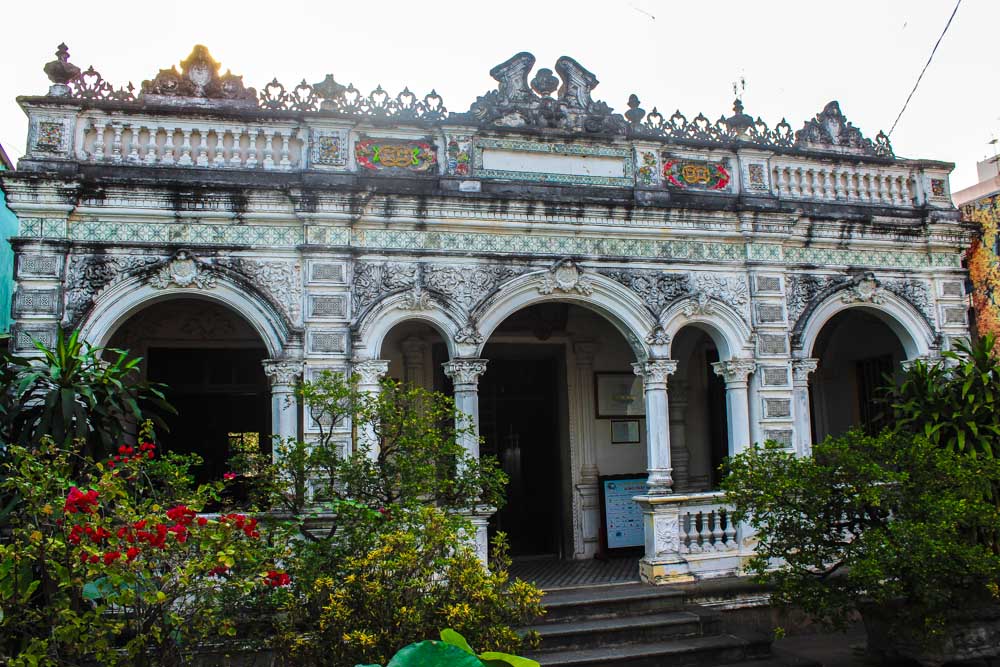 Tan Chau: is a river town of An Giang province, located on the southwestern part of the Mekong Delta and near to the border of Cambodia. Tan Chau has been long famous for its silk which is very smooth, black coloured and dyed with Diospyros Molli's berries. In general, due to its location, Tan Chau is influenced by the Khmer culture significantly.
Phnom Penh: The capital of Cambodia has so much to offer from nature's beauty to cultural authenticity to historical tourism. Travellers to Phnom Penh shouldn't miss Royal Palace which still stands today, a complex that includes the Silver Pagoda, Khemarin Palace and the National Museum of Cambodia. And when come to Phnom Penh, Killing Fields are something that would open your eyes. To some people, this piece of history is a shocking experience while to some it's a very important lesson. Killing Fields were numerous sites where hundreds of thousands people (out of millions) were killed and buried by Khmer Rouge regime. What was left to today can still move you to tears: the mass graves with shattered bones and clothes under the dirt, the trees that used to kill babies, heaps of white bones and skulls…. The message is clear: learn from the past to never let it repeat in the future.
Siem Reap: If Phnom Penh is quite intense to you, Siem Reap would make a serene stop of your cruise trip, filled with wonders and holiness. Siem Reap is home to the architectural heritage which is no other than the 12th-century temple of Angkor Wat. The temple's name says it all – Angkor Wat means "the city of the temple" – and indeed it is the largest religious heritage on earth, also a world cultural heritage claimed by UNESCO from 1992. Built by King Suryavarman II, it took 37 years and 300,000 workers and slaves to complete. The temple was dedicated to the god Vishnu unlike the tradition of worshipping Shiva of previous kings. Angkor Wat is one of the most valuable religious constructions not only because of the scale and the brilliance of architecture and sculpture but also of the aesthetics and distinctive cultural beauty.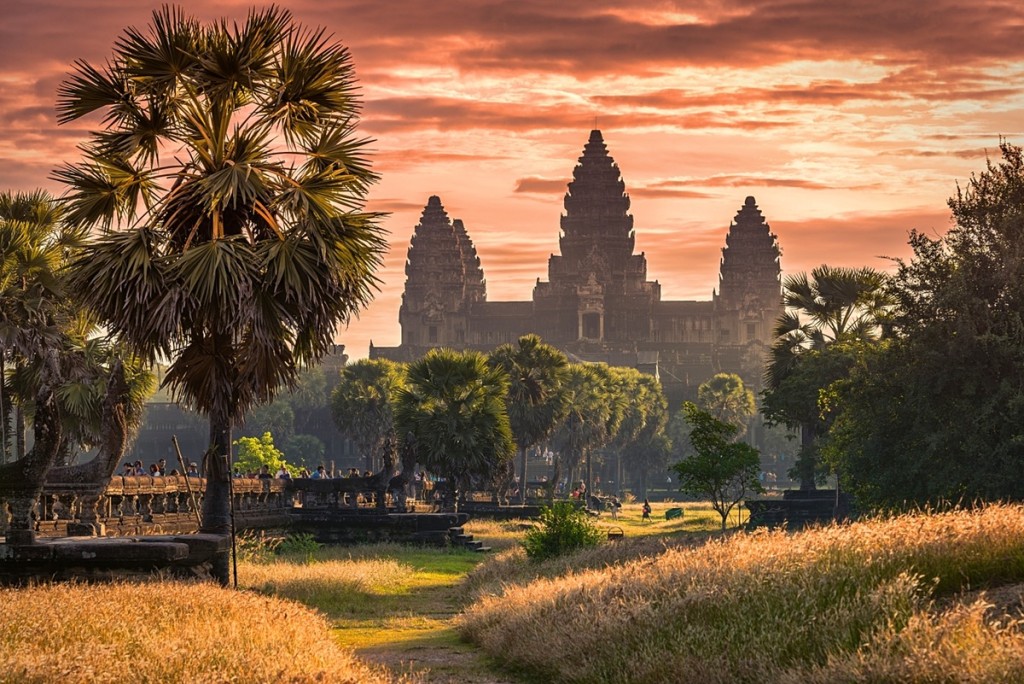 Kampong Chhnang province is also a great site on the trip, especially the capital Kampong Cham with the magnificent modern Theravada Buddhist pagoda Wat Nokor which was built on the base of 12th-century Mahayana Buddhist shrine.
Mekong River Cruises:
Mekong River cruises are easy to categorize based on the ships' classes. The ship amenities, service quality and itinerary often vary on how long the tour will take. There are short tours for 2-3 days or even full day and long tours for 4-5 days or 8-11 days.
Therefore, there are two groups of cruisers. Small or medium-sized operators open full-day tour on Sai Gon river, full-day tour or 2-3 day tour to Mekong delta.
Indochina Junk
Web: http://www.indochinajunk.com.vn/Pages/Home.aspx
Tour: Saigon river, Saigon-Can Gio
Price: $35-80
The Lady Hau Cruise (Can Tho)
Web: https://www.victoriahotels.asia/en/
Boat: Sampan (capacity >40 seats)
Tour: Saigon Cruise, Mekong Cruise 1-3 days
Price: From $57
The authentic Mekong
Web: http://www.lecochinchine.com/
Tour: 2 days, 3-day cruises, Saigon – Angkor Wat 7 days
Price: From $400
Bonsai River Cruise
Web: http://www.bonsaicruise.com.vn/
Tour: dinner cruises
Price: From $40
Mekong Eyes Cruise
Web: http://www.mekongeyes.com/en/home
Tour: 2-3 day Mekong Delta tours
Price: From $219
Luxury cruisers offer long expedition on Mekong Delta and even have tours from Vietnam following the upstream to Cambodia.
RV Amalotus (mid-range to luxury)
Web: http://www.amawaterways.com/
Tour: 8 days 7 nights exploring from Mekong Delta to Siem Riep, Cambodia
Price: $1500 – $2650
Heritage Line/ Jayavarman/ Jahan (Luxury)
Web: http://heritage-line.com/
Tour: 4 days to 8 days of Mekong Delta and Cambodia
Price: Jayavarman – from $2958; The Jahan – from $3319
Pandaw
Tour: Classic Mekong 7 nights, Sai Gon – Phnom Penh 3 or 4 night, Mekong Unexplored 10 nights,
Price: $792 – $2245
RV La Marguerile
Web: http://www.indochina-sails.com/
Email: [email protected]
Tour: Sai Gon – Siem Riep 8 days
Price: from $1950