Under the Investment Law of Vietnam, foreign investors are entitled to invest in business lines which are not prohibited. This is just another fundamental with high importance to every investor during investment research and before gambling loads of money in a foreign country like Vietnam.
According to Investment Law, investments in the following activities are banned: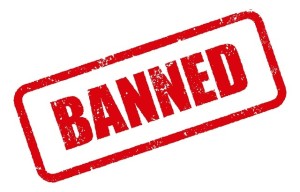 Trade in the narcotic substances specified in Table 1;
Trade in the chemicals and minerals specified in Table 2;
Trade-in specimens of wild flora and fauna specified in Appendix 1 of Convention on International Trade in Endangered Species of Wild Fauna and Flora; specimens of rare and/or endangered species of wild fauna and flora in Table 3;
However, specific Government's regulations shall apply to the production and use of products mentioned in numbers 1, 2, and 3 for analysis, testing, scientific research, medical research, pharmaceutical production, a criminal investigation, national defence and security protection.
TABLE 1
LIST OF NARCOTIC SUBSTANCES BANNED FROM INVESTMENT
| | | | |
| --- | --- | --- | --- |
| No. | Name of substance | Scientific name | CAS code |
| 1 | Acetorphine | 3-O-acetyltetrahydro – 7 – a – (1 – hydroxyl -1 – methylbutyl) – 6, 14 – endoetheo – oripavine | 25333-77-1 |
| 2 | Acetyl-alpha– methylfenanyl | N– [1 – (a – methylphenethyl) – 4 – piperidyl] acetanilide | 101860-00-8 |
| 3 | Alphacetylmethadol | a – 3 – acetoxy – 6 – dimethylamino – 4,4 – diphenylheptane | 17199-58-5 |
| 4 | Alpha-methylfentanyl | N– [ 1 – (a – methylphenethyl) – 4 – piperidyl] propionanilide | 79704-88-4 |
| 5 | Beta-hydroxyfentanyl | N– [ 1 – (b – hydroxyphenethyl) – 4 – piperidyl] propionanilide | 78995-10-5 |
| 6 | Beta-hydroxymethyl-3 – fentanyl | N– [1 – (b – hydroxyphenethyl) – 3 – methyl – 4 – piperidyl] propinonardlide | 78995-14-9 |
| 7 | Brolamphetamine (DOB) | 2,5 – dimethoxy – 4 – bromoamphetamine | 64638-07-9 |
| 8 | Marijuana And Derivatives | | 8063-14-7 |
| 9 | Cathinone | (-) – a – aminopropiophenone | 71031-15-7 |
| 10 | Desomorphine | Dihydrodeoxymorphine | 427-00-9 |
| 11 | DET | N, N– diethyltryptamine | 7558-72-7 |
| 12 | Delta-9-tetrahydrocanabinol and isomers | (6aR, 10aR) – 6a, 7, 8, 10a– tetrahydro – 6,6,9 – trimethyl – 3 – pentyl – 6H– dibenzo [b,d] pyran -1 – ol | 1972-08-3 |
| 13 | DMA | (±) – 2,5 – dimethoxy – a – methylphenylethylamine | 2801-68-5 |
| 14 | DMHP | 3 – (1,2 – dimethylheptyl) -1 – hydroxy – 7, 8, 9, 10 – tetrahydro – 6,6,9 – trimethyl – 6H- dibenzo [b,d] pyran | 32904-22-6 |
| 15 | DMT | N, N– dimethyltryptamine | 61-50-7 |
| 16 | DOET | (±) – 4 – ethyl – 2,5 – dimethoxy -a- phenethylamine | 22004-32-6 |
| 17 | Eticyclidine | N– ethyl -1 – phenylcylohexylamine | 2201-15-2 |
| 18 | Etorphine | Tetrahydro -7a – (1 – hydroxy – 1 – methylbutyl) – 6,14 – endoetheno – oripavine | 14521-96-1 |
| 19 | Etryptamine | 3 – (2 – aminobuty) indole | 2235-90-7 |
| 20 | Heroine | Diacetylmorphine | 561-27-3 |
| 21 | Ketobemidone | 4 – meta – hydroxyphenyl – 1 – methyl – 4 – propionylpiperidine | 469-79-4 |
| 22 | MDMA | (±) – N-a – dimethyl – 3,4 – (methylenedioxy) phenethylamine | 42542-10-9 |
| 23 | Mescalin | 3,4,5 – trimethoxyphenethylamine | 54-04-6 |
| 24 | Methcathinone | 2 – (methylamino) -1 – phenylpropan – 1 – one | 5650-44-2 |
| 25 | 4 – methylaminorex | (±) – cis – 2 – amino – 4 – methyl – 5 – phenyl – 2 – oxazoline | 3568-94-3 |
| 26 | 3 – methylfentanyl | N– (3 – methyl – 1 – phenethyl – 4 – piperidyl) propionanilide | 42045-86-3 |
| 27 | 3 – methylthiofentanyl | N– [3 – methyl – 1 [2 – (2 – thienyl) ethyl] – 4 – piperidyl] propionanilide | 86052-04-2 |
| 28 | MMDA | (±) – 5 – methoxy – 3,4 – methylenedioxy – a – methylphenylethylamine | 13674-05-0 |
| 29 | Morphine methobromide derivatives of other Morphine Nitrogen V | (5a,6a)-17 -Methyl-7,8 -didehydro-4,5 – epoxymorphinan-3,6-diol – bromomethane (1:1) | 125-23-5 |
| 30 | MPPP | 1 – methyl – 4 – phenyl – 4 – piperidinol propionate (ester) | 13147-09-6 |
| 31 | (+) – Lysergide (LSD) | 9,10 – didehydro -N,N- diethyl – 6 – methylergoline – 8b carboxamide | 50-37-3 |
| 32 | N – hydroxy MDA (MDOH) | (±) – N– hydroxy – [a – methyl – 3,4 – (methylenedyoxy) phenethyl] hydroxylamine | 74698-47-8 |
| 33 | N-ethyl MDA | (±) N – ethyl – methyl – 3,4 – methylenedioxy) phenethylamine | 82801-81-8 |
| 34 | Para – fluorofentanyl | 4' – fluoro – N – (1 – phenethyl – 4 – piperidyl) propionanilide | 90736-23-5 |
| 35 | Parahexyl | 3 – hexyl – 7, 8, 9, 10 – tetrahydro – 6, 6, 9 – trimethyl – 6H– dibenzo [b,d] pyran – 1 – ol | 117-51-1 |
| 36 | PEPAP | 1 – phenethyl – 4 – phenyl – 4 – piperidinol acetate | 64-52-8 |
| 37 | PMA | p – methoxy – a – methylphenethylamme | 64-13-1 |
| 38 | Psilocine, Psilotsin | 3 – [2 – (dimetylamino) ethyl] indol – 4 – ol | 520-53-6 |
| 39 | Psilocybine | 3 – [2 – dimetylaminoethyl] indol – 4 – yl dihydrogen phosphate | 520-52-5 |
| 40 | Rolicyclidine | 1 – (1 – phenylcyclohexy) pyrrolidine | 2201-39-0 |
| 41 | STP, DOM | 2,5 – dimethoxy – 4, a – dimethylphenethylamine | 15588-95-1 |
| 42 | Tenamfetamine (MDA) | a – methyl – 3,4 – (methylendioxy) phenethylamine | 4764-17-4 |
| 43 | Tenocyclidine (TCP) | 1 – [1 – (2 – thienyl) cyclohexyl] piperidine | 21500-98-1 |
| 44 | Thiofentanyl | N – (1 [2- (2 – thienyl) ethyl] – 4 – piperidyl] – 4 – propionanilide | 1165-22-6 |
| 45 | TMA | (+) – 3,4,5 – trimethoxy – a – methylphenylethylamine | 1082-88-8 |
TABLE 2
LIST OF CHEMICALS AND MINERALS
No.
Chemical name
CAS code
HS code
A
Toxic chemical
1
O-Alkyl compounds (≤C10, including cycloalkyl) alkyl (Me, Et, n-Pr or i-Pr)-phosphonofluoridate
2931.00
Example:
107-44-8
2931.00
Sarin: O-Isopropylmethylphosphonofluoridate
96-64-0
2931.00
Soman: O-Pinacolyl methylphosphonofluoridate
2
O-Alkyl compounds (≤C10, including cycloalkyl) N,N- dialkyl(Me, Et, n-Pr or i-Pr) – phosphoramidocyanidate
2931.00
Example:
Tabun: O-Ethyl N,N-dimethyl phosphoramidocyanidate
77-81-6
2931.00
3
O-Alkyl compounds (H or ≤C10, including cycloalkyl) S- 2-dialkyl(Me, Et, n-Pr or i-Pr)-aminoethyl alkyl (Me, Et, n-Pr hoặc i-Pr) phosphonothiolate and alkylized salts or protonized salts thereof.
2930.90
Example:
VX: O-Ethyl S-2-diisopropylaminoethyl methyl phosphonothiolate
50782-69-9
2930.90
4
sulfur-containing mustard gases (Sulfur mustards):
ð 2-Chloroethylchloromethylsulfideð mustard gas: Bis(2-chloroethyl)sulfide

ð Bis(2-chloroethylthio) methane

ð Sesquimustard:

1,2-Bis(2-chloroethylthio)ethane

ð 1,3-Bis(2-chloroethylthio)-n-propane

ð 1,4-Bis(2-chloroethylthio)-n-butane

ð 1,5-Bis(2-chloroethylthio)-n-pentane

ð Bis(2-chloroethylthiomethyl)ether

ð mustard gas containing sulfur and oxygen: Bis(2- chloroethylthioethyl) ether

2625-76-5505-60-2

63869-13-6

3563-36-8

63905-10-2

142868-93-7

142868-94-8

63918-90-1

63918-89-8

2930.902930.90

2930.90

2930.90

2930.90

2930.90

2930.90

2930.90

2930.90

5
Lewisite compounds (containing Arsen): Lewisite 1: 2- Chlorovinyldichloroarsine
541-25-3
2931.00
Lewisite 2: Bis(2-chlorovinyl)chloroarsine Lewisite 3: Tris(2-chlorovinyl)arsine
40334-69-840334-70-1
2931.002931.00
6
Nitrogen mustards: HN1: Bis(2- chloro ethyl)ethylamine
538-07-8
2921.19
HN2: Bis(2-chloroethyl)methylamme
51-75-2
2921.19
HN3: Tris(2-chloroethyl)amine
555-77-1
2921.19
7
Saxitoxin
35523-89-8
3002.90
8
Ricin
9009-86-3
3002.90
B
Precursors
1
Alkyl compounds (Me, Et, n-Pr or i-Pr) phosphonyldifluoride
e.g. DF: Methylphosphonyldifluoride
676-99-3
2931.00
2
O-Alkyl compounds (H or ≤C10, including cycloalkyl) O- 2-dialkyl(Me, Et, n-Pr or i-Pr)-aminoethyl alkyl

(Me, Et, n-Pr or i-Pr) phosphonite and alkylized salts or protonized salts thereof

Example:

2931.00
QL: O-Ethyl O-2-diisopropylaminoethyl methylphosphonite
57856-11-8
2931.00
3
Chlorosarin: O-Isopropyl methylphosphonochloridate
1445-76-7
2931.00
4
Chlorosoman: O-Pinacolyl methylphosphonochloridate
7040-57-5
2931.00
C
Minerals
1
Color asbestos of amphibole group
TABLE 3
LIST OF ENDANGERED AND RARE SPECIES
GROUP I: List of endangered and rare species banned from trading
Plants
| | | |
| --- | --- | --- |
| No. | Vietnamese name | Scientific name |
| | NGÀNH THÔNG | PINOPHYTA |
| | LỚP THÔNG | PEVOSIDA |
| | Họ Hoàng đàn | Cupressaceae |
| 1 | Bách Đài Loan | Taiwania cryptomerioides |
| 2 | Bách vàng | Xanthocyparis vietnamensis |
| 3 | Hoàng đàn | Cupressus torulosa |
| 4 | Sa mộc dầu | Cunninghamia konishii |
| 5 | Thông nước | Glyptostrobus pensilis |
| | Họ Thông | Pinaceae |
| 6 | Du sam đá vôi | Keteleeria davidiana |
| 7 | Vân sam Fan si pang | Abies delavayi var. nukiangensis |
| | NGÀNH MỘC LAN | MAGNOLIOPHYTA |
| | LỚP MỘC LAN | MAGNOLIOPSIDA |
| | Họ dầu | Dipterocarpaceae |
| 8 | Chai lá cong | Shorea falcata |
| 9 | Kiền kiền Phú Quốc | Hopea pierrei |
| 10 | Sao hình tim | Hopea cordata |
| 11 | Sao mạng Cà Ná | Hopea reticulata |
| | Họ Hoàng liên gai | Berberidaceae |
| 12 | Hoàng liên gai | Berberis julianae |
| | Họ Mao lương | Ranunculaceae |
| 13 | Hoàng liên chân gà | Coptis quinquesecta |
| 14 | Hoàng liên Trung Quốc | Coptis chinensis |
| | Họ Ngũ gia bì | Araliaceae |
| 15 | Sâm vũ diệp (Vũ diệp tam thất) | Panax bipinnatifidus |
| 16 | Sâm Ngọc Linh | Panax vietnamensis |
| 17 | Tam thất hoang | Panax stipuleamtus |
| | LỚP HÀNH | LILIOPSIDA |
| | Họ lan | Orchidaceae |
| 18 | Các loài Lan kim tuyến | Anoectochilus spp. |
| 19 | Các loài Lan hài | Paphiopedilum spp. |
Animals
| | | |
| --- | --- | --- |
| No. | Vietnamese name | Scientific name |
| | LỚP THÚ | MAMMALIA |
| | BỘ CÁNH DA | DERMOPTERA |
| | Họ Chồn dơi | Cynocephaliadea |
| 1 | Chồn bay (Cầy bay) | Cynocephalus variegatus |
| | BỘ LINH TRƯỞNG | PRIMATES |
| | Họ Cu li | Loricedea |
| 2 | Cu li lớn | Nycticebus bengalensis |
| 3 | Cu li nhỏ | Nycticebus pygmaeus |
| | Họ Khỉ | Cercopithecidae |
| 4 | Voọc bạc Đông Dương | Trachypithecus villosus |
| 5 | Voọc Cát Bà (Voọc đen đầu vàng) | Trachypithecus poliocephalus |
| 6 | Voọc chà vá chân đen | Pygathrix nigripes |
| 7 | Voọc chà vá chân đỏ (Voọc chà vá chân nâu) | Pygathrix nemaeus |
| 8 | Voọc chà vá chân xám | Pygathrix cinerea |
| 9 | Voọc đen Hà Tĩnh (Voọc gáy trăng) | Trachypithecus hatinhensis |
| 10 | Voọc đen má trắng | Trachypithecus francoisi |
| 11 | Voọc mông trắng | Trachypithecus delacouri |
| Í2 | Voọc mũi hếch | Rhinopithecus avunculus |
| 13 | Voọc xám | Trachypithecus barbei |
| | Họ Vượn | Hylobatidae |
| 14 | Vượn đen má hung | Nomascus (Hylobates) gabriellae |
| 15 | Vượn đen má trắng | Nomascus (Hylobates) leucogenys |
| 16 | Vượn đen tuyền Đông Bắc (Vượn Cao Vít) | Nomascus (Hylobates) nasutus |
| 17 | Vượn đen tuyền Tây Bắc | Nomascus (Hylobates) concolor |
| | BỘ THÚ ĂN THỊT | CARNIVORA |
| | Họ Chó | Camidae |
| 18 | Sói đỏ (Chó sói lửa) | Cuon alpinus |
| | Họ Gấu | Ursidea |
| 19 | Gấu chó | Ursus (Helarctos) malaycmus |
| 20 | Gấu ngựa | Ursus (Selenarctos) thibetanus |
| | Họ Chồn | Mustelidea |
| 21 | Rái cá lông mũi | Lutra sumatrana |
| 22 | Rái cá lông mượt | Lutrogale perspicillata |
| 23 | Rái cá thường | Lutra lutra |
| 24 | Rái cá vuốt bé | Aonyx cinereus |
| | Họ Cầy | Viverridae |
| 25 | Cầy mực (Cầy đen) | Arctictis binturong |
| | Họ Mèo | Felidea |
| 26 | Báo gấm | Neofelis nebulosa |
| 27 | Báo hoa mai | Panthera pardus |
| 28 | Beo lửa (Beo vàng) | Catopuma temminckii |
| 29 | Hổ | Panthera tigris |
| 30 | Mèo cá | Prionailurus viverrinus |
| 31 | Mèo gấm | Pardofelis marmorata |
| | BỘ CÓ VÒI | PROBOSCIDEA |
| 32 | Voi | Elephas maximus |
| | BỘ MÓNG GUỐC LẺ | PERISSODACTYLA |
| 33 | Tê giác một sừng | Rhinoceros sondaicus |
| | BỘ MÓNG GUỐC | ARTIODACTYLA |
| | NGÓN CHẴN | |
| | Họ Hươu nai | Cervidea |
| 34 | Hươu vàng | Axis porcinus |
| 35 | Hươu xạ | Moschus berezovskii |
| 36 | Mang lớn | Megamuntiacus vuquangensis |
| 37 | Mang Trường Sơn | Muntiacus truongsonensis |
| 38 | Nai cà tong | Rucervus eldi |
| | Họ Trâu bò | Bovidea |
| 39 | Bò rừng | Bos javanicus |
| 40 | Bò tót | Bos gaurus |
| 41 | Bò xám | Bos sauveli |
| 42 | Sao la | Pseudoryx nghetinhensis |
| 43 | Sơn dương | Naemorhedus sumatraensis |
| 44 | Trâu rừng | Bubalus arnee |
| | BỘ TÊ TÊ | PHOLIDOTA |
| | Họ Tê tê | Manidae |
| 45 | Tê tê java | Manis javanica |
| 46 | Tê tê vàng | Manis pentadactyla |
| | BỘ THỎ RỪNG | LAGOMORPHA |
| | Họ Thỏ rừng | Leporidae |
| 47 | Thỏ vằn | Nesolagus timinsi |
| | BỘ CÁ VOI | CETACEA |
| | Họ Cá heo | Delphinidea |
| 48 | Cá Heo trắng Trung Hoa | Sousa chinensis |
| | BỘ HẢI NGƯU | SIRNIA |
| 49 | Bò biển | Dugong dugon |
| | LỚP CHIM | AVES |
| | BỘ BỒ NÔNG | PELECANIFORMES |
| | Họ Bồ nông | Pelecanidea |
| 50 | Bồ nông chân xám | Pelecanus philippensis |
| | Họ Cổ rắn | Anhingidea |
| 51 | Cổ rắn (Điêng điểng) | Anhinga melanogaster |
| | Họ Diệc | Ardeidea |
| 52 | Cò trắng Trung Quốc | Egretta eulophotes |
| 53 | Vạc hoa | Gorsachius magnifcus |
| | Họ Hạc | Ciconiidea |
| 54 | Già đẫy nhỏ | Leptoptilos javanicus |
| 55 | Hạc cổ trắng | Ciconia episcopus |
| | Họ Cò quắm | Threskiomithidea |
| 56 | Cò thìa | Platalea minor |
| 57 | Quắm cánh xanh (Cò quắm cánh xanh) | Pseudibis davisoni |
| 58 | Quắm lớn (Cò quắm lớn) | Thaumatibis gigantea |
| | BỘ NGỖNG | ANSERIFORMES |
| | Họ Vịt | Anatidea |
| 59 | Ngan cánh trắng | Cairina scutulata |
| | BỘ GÀ | GALLIFORMES |
| | Họ Trĩ | Phasianidea |
| 60 | Gà so cổ hung | Arborophila davidi |
| 61 | Gà lôi lam mào trắng | Lophura echvardsi |
| 62 | Gà lôi tía | Tragopan temminckii |
| 63 | Gà tiền mặt đỏ | Polyplectron germaini |
| 64 | Gà tiền mặt vàng | Polyplectron bicalcaratum |
| | BỘ SẾU | GRUIFORMES |
| | Họ Sếu | Gruidae |
| 65 | Sếu đầu đỏ (Sếu cổ trụi) | Grus antigone |
| | Họ Ô tác | Otidae |
| 66 | Ô tác | Houbaropsis bengalensis |
| | BỘ SẢ | CORACIIFORMES |
| | Họ Hông hoàng | Bucerotidae |
| 67 | Niệc nâu | Ptilolaemus tickelli |
| 68 | Niệc cổ hung | Aceros nipalensis |
| 69 | Niệc mỏ vằn | Aceros undulatus |
| 70 | Hồng hoàng | Buceros bicornis |
| | BỘ SẺ | PASSERRIFORMES |
| | Họ Khướu | Timaliidae |
| 71 | Khướu Ngọc Linh | Garrulax Ngoclinhensis |
| | LỚP BÒ SÁT | REPTILIA |
| | BỘ CÓ VẢY | SQUAMATA |
| | Họ Kỳ đà | Varanidae |
| 72 | Kỳ đà hoa | Varanus salvator |
| 73 | Kỳ đà vân (Kỳ đà núi) | Varanus bengalensis |
| | Họ Rắn hổ | Elapidae |
| 74 | Rắn hổ chúa | Ophiophagus hannah |
| | BỘ RÙA | TESTUDINES |
| | Họ Rùa da | Dermochelyidae |
| 75 | Rùa da | Dermochelys coriacea |
| | Họ Vích | Cheloniidae |
| 76 | Đồi mồi | Eretmochelys imbricata |
| 77 | Đồi mồi dứa | Lepidochelys olivacea |
| 78 | Quản đồng | Caretta caretta |
| 79 | Vích | Chelonia mydas |
| | Họ Rùa đầm | Cheloniidae |
| 80 | Rùa hộp ba vạch (Rùa vàng) | Cuora trifasciata |
| 81 | Rùa hộp trán vàng miền Bắc | Cuora galbinifrons |
| 82 | Rùa trung bộ | Mauremys annamensis |
| 83 | Rùa đầu to | Platysternon megacephalum |
| | Họ Ba ba | Trionychidae |
| 84 | Giải khổng lồ | Pelochelys cantorii |
| 85 | Giải Sin-hoe (Giải Thượng Hải) | Rafetus swinhoei |
| | LỚP CÁ | |
| | BỘ CÁ CHÉP | CYPRINIFORMES |
| | Họ Cá Chép | Cyprinidae |
| 86 | Cá lợ thân thấp | Cyprinus multitaeniata |
| 87 | Cá chép gốc | Procypris merus |
| 88 | Cá mè Huế | Chanodichthys flavpinnis |
| | BỘ CÁ CHÌNH | ANGUILLIFORMES |
| | Họ cá chình | Aneuillidae |
| 89 | Cá chình nhật | Anguilla japonica |
| | BỘ CÁ ĐAO | PRISTIFORMES |
| | Họ cá đao | Pristidae |
| 90 | Cá đao nước ngọt | Pristis microdon |