Quang Nam authorities have decided to implement comprehensive safety protocols to ensure the safe return of tourism in the wake of the COVID-19 pandemic. The plan prioritizes the vaccination of tourism sector workers.  The vaccination campaign for nearly 20,000 workers is scheduled to be completed in August 2021, said Nguyen Thanh Hong, Director of Quang Nam Department of Culture-Sports-Tourism.
At present, Quang Nam is deploying the vaccination program for workers at popular tourist attractions of Hoi An ancient town. The local travel agencies are making preparations to resume tourist activities after the pandemic is put under control.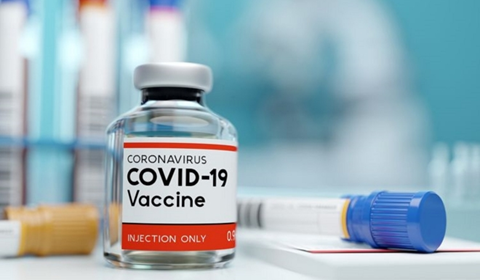 Earlier, in April, Quang Nam sent a draft plan to the Ministry of Culture, Sports and Tourism on welcoming vaccinated international visitors who are negative for the covid test. This would be the first province to trial vaccine passports in Vietnam.
The plan will have visitors entering Vietnam on tours organized by international travel agencies. The visitors must have a vaccine passport and a certificate to show that they are currently not infected with the virus.
"We are going to trial South Korean groups in the first phase. We will learn from the experience, and in the second phase, we would expand into different markets," Thanh said.
The visitors will arrive on a charter flight to Chu Lai Airport and be escorted on a nonstop drive to resorts in Duy Xuyen District or Nui Thanh District and stay here for 5-10 days, not to quarantine facilities. The two resorts were isolated and far from residential areas. The staff at these two resorts are all vaccinated and instructed pandemic prevention measures.
Nguyen Van, Deputy Director of the provincial health department said the plan to welcome international visitors has been fully prepared.
Due to travel restrictions as a pandemic safety measure, the number of international visitors to Vietnam in 2020 was just 3.7 million, dropping 80% over 2019.
Vietnam stopped all international commercial flights as of March 2020. Only experts, highly-skilled workers, investors are allowed to travel to Vietnam.
"We are researching and preparing step by step the pilot selection of a number of markets to apply vaccine passports, welcoming visitors while ensuring safety amid the pandemic." Minister of Culture, Sports and Tourism Nguyen Van Hung said.
He also confirmed that the deployment of the vaccine passport program is the key to recover the tourism industry.