When  your time is limited and your itinerary in Da Nang is so long, you should follow the short tour in order not to miss any most beautiful attractions here.
Beaches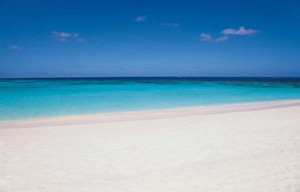 Danang has many beaches in the city such as Non Nuoc, Thanh Binh, My Khe, Nam O…
The characteristics of the beaches are crystal clear blue water with long, flat, sandy shoreline. They are really perfect places for great for long walks, swimming, snorkeling, surfing. Seafood at the beaches in Danang is not cheap but acceptable and delicious.
Ba Na mountain
Ba Na- Nui Chua tourist base is located in Hoa Vang district, Danang city, 50 km from city center to the west.
Situated at 1,487 m high above sea level, Ba Na is year-round cool inspite of being Central province.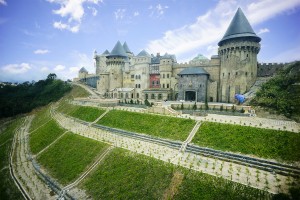 Referred to as "Dalat" of central region, Ba Na will satisfy adventure lovers with the journey to the mountain by cable car. The cable car syst set 2 world's records including the longest cable car and the highest altitude difference between departure station and destination station. Also, Ba Na will bring nature lovers a pleasurable sensation with scattered houses among floating clouds and beautiful wild flowers.
From Ba Na's peak, you could observe the whole view of Danang city and discover life as well as development of ecosystem.
Han river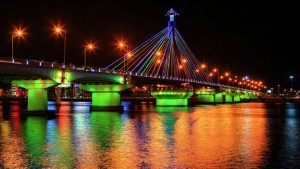 Han river or Han Giang starts from confluence of Cam Le, Hai Chau and Ngu Hanh Son districts to Danang Gulf, at the bordering between Hai Chau and Son Tra districts. With characteristics of the flow meandering around the city, Han river features peaceful, graceful and romantic beauty. in every morning or late afternoon, thousands of local people and tourists stroll to nearby park (also known as Han River park) for sightseeing and relaxation.
Swing bridge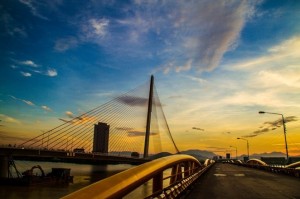 Swing bridge is one of bridges over Han River in Danang designed and built by Vietnamese engineers and workers. This is also the only swing bridge in Vietnam at present.
In the middle of the night, the bridge swings on its axis to allow vessels to go up and down the river. However, due to expenditure shortage, the bridge is not opened daily except for the request of Danang harbor.
Son Tra peninsula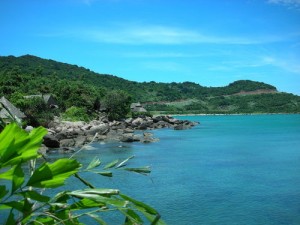 Situated 10 km from city centre to the Northeast, Son Tra Peninsula is considered as a screen of city owing to its height of 693 m above sea level. In terms of shape, Son Tra peninsula looks like a mushroom whose head is Son Tra mountain and body is flux, creating poetic clear beaches such as But, Rang, Bac beaches.
Standing at Son Tra's peak, you are able to enjoy cool fresh air blown from the sea and admire the bird-eye's view of Danang city, Marble Mountains, Ba Na-Nui Chua tourist base.
Aside from swim and nature exploration, you also have chance to visit Linh Ung pagoda, admire the statues of which the most prominent is the biggest Guan Yin statue in Vietnam.
Marble Mountains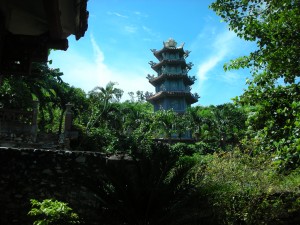 Marble Mountains is compare to hòn non bộ (Vietnamese miniature landscape art) in the middle of Danang city. There are many legends about this mountain but the most remarkable is the story about an old fisherman whose mission is to look after dragon egg of Long Quan. When hatching, the fragments of the egg created 5 mountains with multi-colour marble stones.
Marble Mountains consists of 5 mountains: Thuy Son (Water Mountain) and Moc Son (Wood Mountain) in the east, Tho Son (Earth Mountain), Kim Son (Metal Mountain) and Hoa Son (Fire Mountain) in the west. According to philosophic thought of Chinese people, Wu Xing (Wood, Earth, Water, Fire, and Metal) are five basic elements forming universe.
Distinct shape with mysterious system of caves of each mountain will certainly stimulate curiosity and adventurousness of visitors.