Ly Son was known previously as Cu Lao Re, an island district of Quang Ngai province of the South Central Coast of Vietnam. The district covers an area of 9,97km sq. with a population of 20,460. There are 2 islands belonged to the district – the main island Ly Son and Cu Lao Bo Bai (Little Island).Ly Son district has three prominent craters, the largest of which is Mount Thoi Loi (Thới Lới); 3 communes – An Vinh, An Hai, An Binh (Cu Lao Bo Bai). 25-30 million years ago, Ly Son island was formed by an eruption of the volcano. Currently, there are 5 mountains on the island are remnants of volcanic eruptions.
About 3000 years ago, prehistoric inhabitants of Sa Huynh culture has resided on Ly Son Island. They lived along the 2 freshwater streams Chinh and Oc. Continuing the Sa Huynh culture was Champa culture which evolved from the first century AD. Vietnamese residents came to the island started to build their villages around the end of the 16th century to the beginning of the 17th century.
When to visit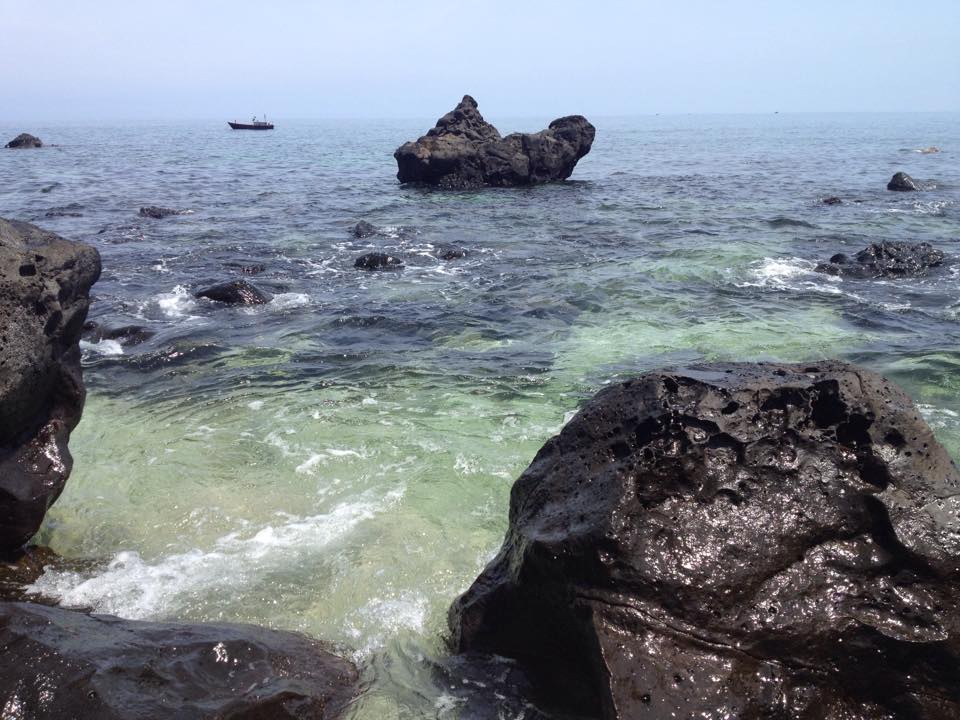 You should visit the island in summer especially from June to September because the climate is suitable for swimming. If you want to buy some kilos of the famousLy Son garlic, you should know that the garlic season is from September to early December. Hoang Sa Soldier Feast and Commemoration Festival take place on 18th, 19th and 20th March Lunar Calendar.
How to get there
By Plane: The closest airport to Sa Ky quay (which has boats to Ly Son) is Chu Lai airport located in Quang Nam province. A Hanoi – Quang Nam round-trip ticket of Vietnamairlines costs around 3milVND. There is one flight per day at 13:50 within 2 hours flying. From Ho Chi Minh city to Quang Nam, there are 3 airlines offering different rates – Vietnamairlines – 2milVND with flights on Tue, Thu, Sat; Vietjet 600,000VND flights on Mon, Wed, Fri, Sun; Jetstar around 600,000VND with 3-4 flights a week.
By train: both from Hanoi and Saigon trains to Quang Ngai are available.
SE1 – SE2 [Hà Nội 19:00 Quảng Ngãi 13:23] – [Sài Gòn 19:00 Quảng Ngãi 9:03] – 400,000VND – 1,1mil VND
SE3 – SE4 [Hà Nội 23:00 Quảng Ngãi 15:23]– 400,000VND – 1,3mil VND – [Sài Gòn 23:00 Quảng Ngãi 11:41] – 350,000VND – 1milVND
SE5 – SE6 [Hà Nội 9:00 Quảng Ngãi 4:00] – 400,000VND – 1milVND – [Sài Gòn 9:00 Quảng Ngãi 23:32] – 300,000VND – 900,000VND
SE7 – SE8 [Hà Nội 6:15 Quảng Ngãi 0:36] 350,000 – 1,05milVND – [Sài Gòn 6:25 Quảng Ngãi 20:22] – 300,000VND – 900,000VND
TN1 & TN2 [Hà Nội 13:15 Quảng Ngãi 10:28] 300,000 – 800,000VND – [Sài Gòn 13:15 Quảng Ngãi 4:57] – 250,000VND – 700,000VND
By coach: from Hanoi and Ho Chi Minh city, tickets are around 400,000VND per one.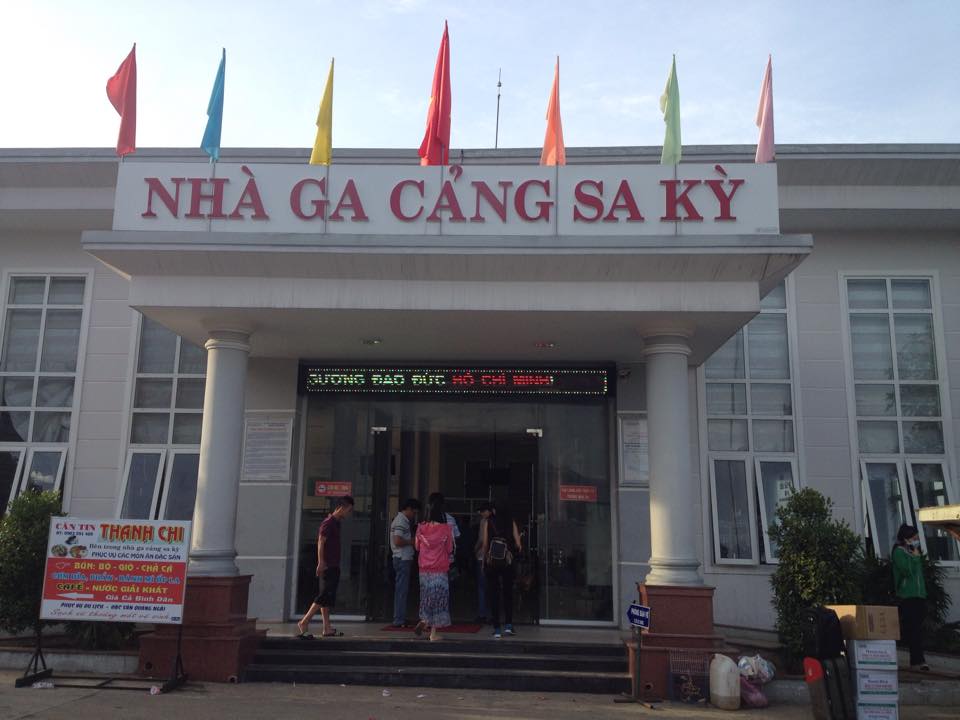 From Chu Lai airport to Sa Ky port, you should take a taxi if you go with a group. The distance is around 20km. From Quang Ngai, taking bus no.3 from Quang Ngai to Sa Ky port for only 7000VND to 13,000VND is a better choice. It's recommended that you should take the earliest bus at 5:00 to catch the boat on time because it might take you 1 hour to the port.
There are speedboats go to and from the island 3 times a day. The boats depart at the time between 7:30 and 8:30 and boats in the afternoon. Ticket sells at 6:30. To buy tickets, you have to give information about your full name, date of birth, address and ID number. You can book a ticket in advance for 1 day before departure. One ticket is priced at 220,000VND. From Ly Son island to Cu Lao Bo Bai island, it will take you only a few minutes and the price for a canoe ticket is 40,000VND.
Accommodation
Ly Son Hotel is the biggest hotel on the island but there are many hostels and homestays at An Vinh commune with a price around 300,000VND to 400,000VNd per room.
Attractions
To Vo (Arch) Gate: This 2.5-meter high arch is formed by volcanic rocks. The gate is near to Duc pagoda. This is a favourite site of a photographer because of the unique beauty of the gate in the sunset.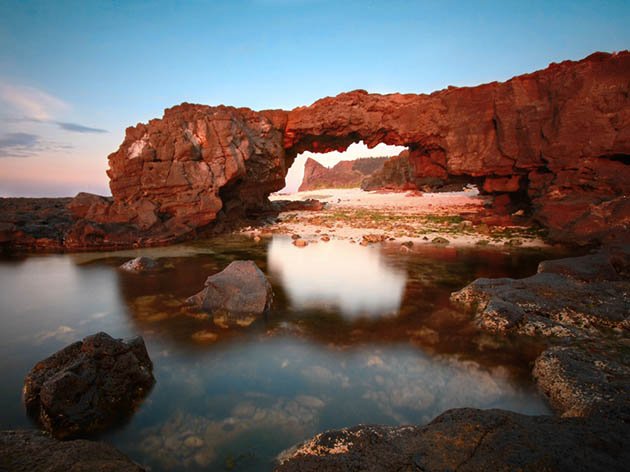 Mount Thoi Loi: is the highest peak of the island with a height of 149m. Thoi Loi was formed by an extinct volcano. There is a freshwater lake on the top of the mountain which sufficiently supplies water for both main and little island. When you get to the top, you will be surprised by the vast scene of yellow and green fields, emerald beach, blue sea and sky. A flagpole was placed on the mountain's top from 2013. The flagpole is 20m high with its front side facing Paracels islands.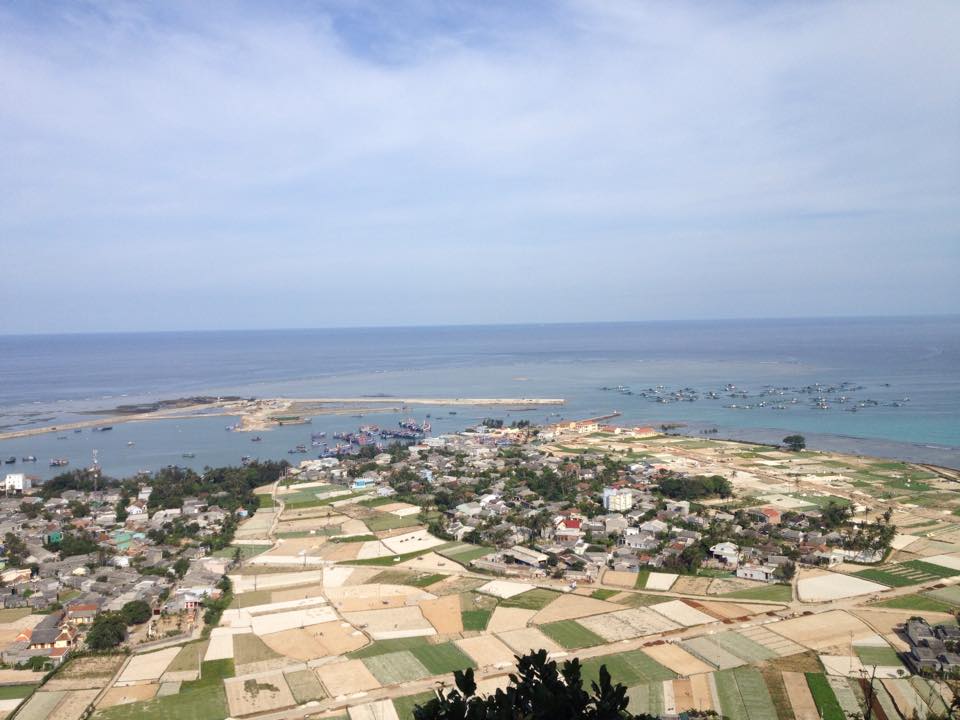 Cau Cave: is located right at the foot of Mount Thoi Loi. The cave is known for its majestic landscape with its back leaning on the mountain and the front-facing the immense sea. The lava cave was eroded by waves and winds carving deep into the mountain for thousands of year. Besides the great scene of the mountain area painting by the abrasive rocks jutting out toward the sea are the flat reefs covered by green moss blankets being lapped by the white-head waves days and nights. The seawater is clear and clean, from the beach, one can see fishes, rocks and coral reefs under the surface 5 meters.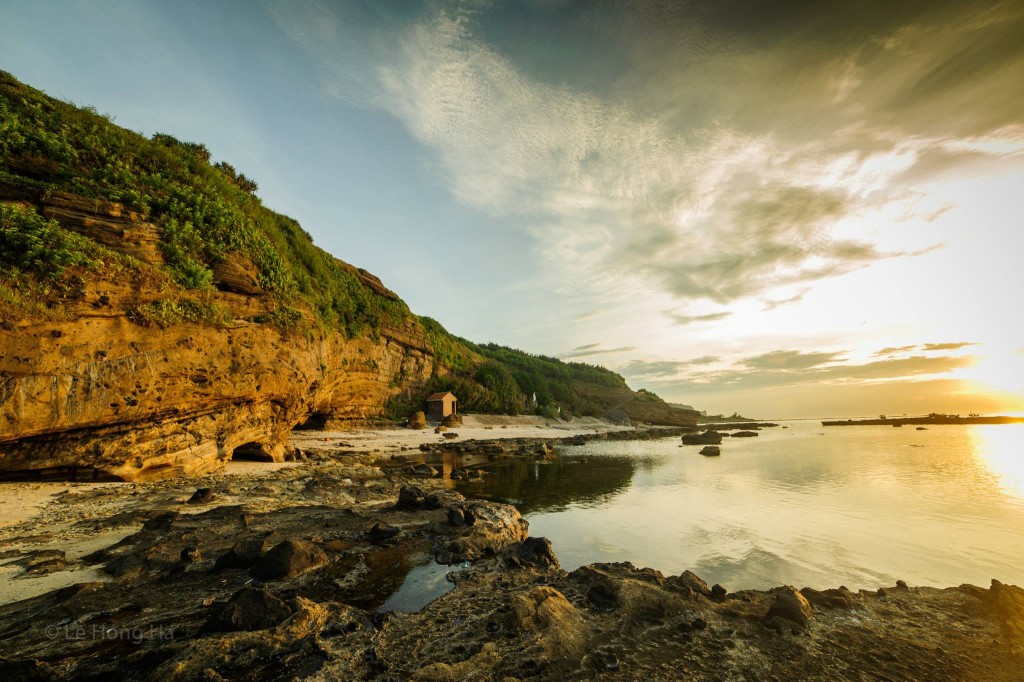 Hon Mu Cu island: is an islet located only 3,2km away from the district centre close to the lagoon for anchoring boats. This is a perfect place for watching sunrise because of the strange rock setting on the beach and the wide view of the sky and sea.
Duc pagoda: is located on a mountainside of Mount Gieng Tien one of 3 extinct volcanoes on the island. Visitors must conquer a hundred/ steps before reaching the pagoda. A 27m-high statue of Guan Yin stands tall in the front of the sanctuary. There is a legend that Guan Yin used to stay here to protect the islanders from natural disasters. If you reach to the top of Mount Gieng Tien, you will be rewarded by a scene of a vast grass field on the area which was a crater in the past.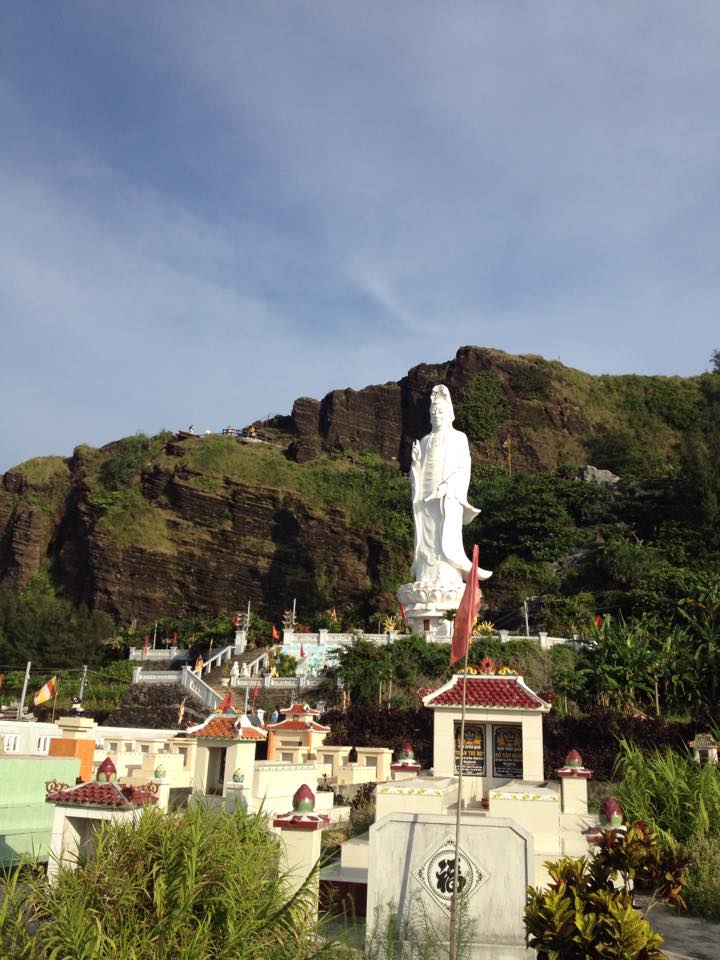 Shrine of Ghosts: in fact, the shrine of ghosts is very common in Vietnamese villages. This is a worshipping place for those died but wasn't identified for many reasons. They could be homeless persons without relatives. Or they had families, relatives but on the way of wandering, they unluckily encountered an unforeseen disaster or sudden illness and died in a way their relatives couldn't know or be informed. Therefore they became lost souls. In Vietnam, the shrine of ghosts often is dedicated to soldiers whose bodies couldn't be found. Shrine of a ghost of An Vinh commune is built on the high and spacious ground in Tay village, about 500m away from Ly Son port. The front side of the shrine faces the southern direction. There is a memorial statue of soldiers who died fighting for the country. Each year, there are many festivals taking place at the shrine. Many documents related to Hoang Sa and Bac Hai soldiers that are reserved here.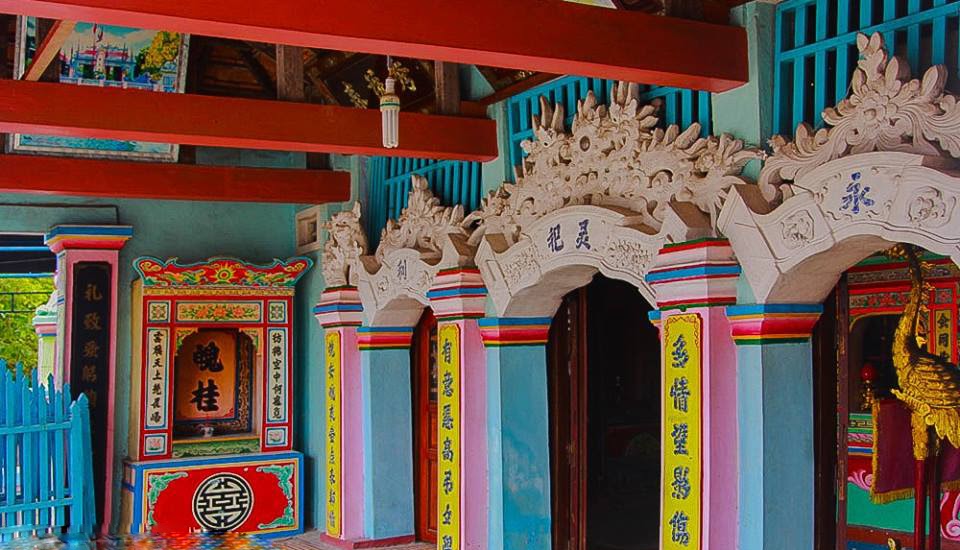 Cu Lao Bo Bai (Little Island): is located 8 knots away from Ly Son island. The name just says it all, the island covers an area of 6,9 hectares with 109 households. To reach the island, the only way is to get on a fishermen boat. Fairy Beach is small but is one of the most beautiful of Vietnam. Activities are swimming, diving to watch coral reefs, caving and camping.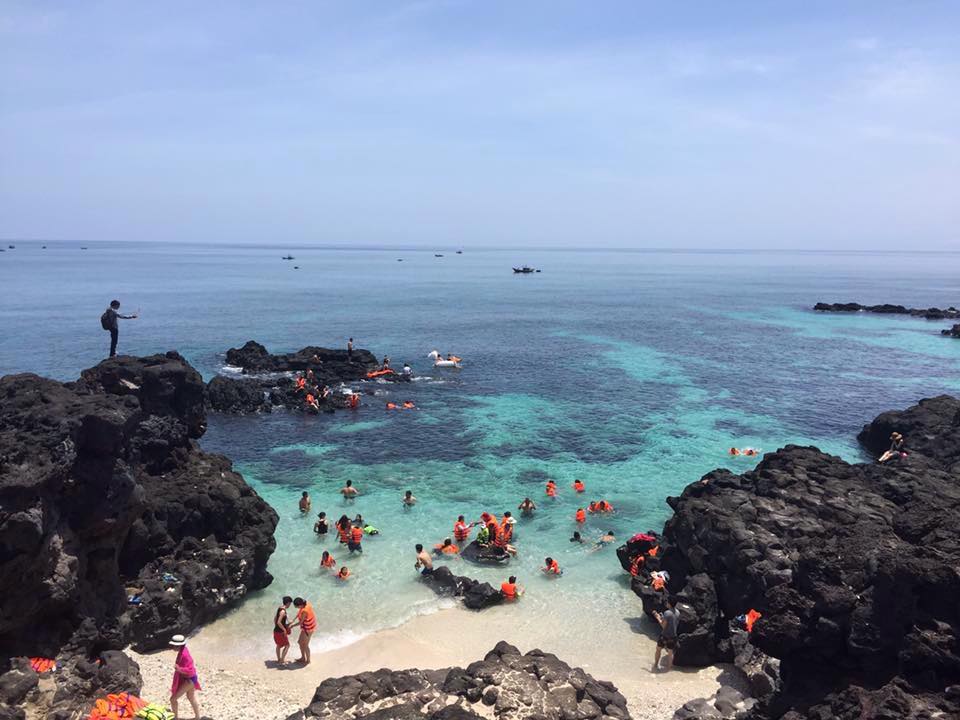 Foods
Ly Son garlic: or "lonely garlic" because the specie in Ly Son has only one clove. Ly Son garlic is not only a provincial speciality but also recognized on a national scale. The garlic is scented and characterized by a unique spicy taste and pharmaceutical properties. The cloves are small and equal. When dried, Ly Son garlic can age 4-5 months in dry and cool condition without sprout as other species. The one-clove garlic is priced for 800,000VND – 1mil VND per kilo. In Ly Son, locals have a dish with this garlic called "garlic salad" which is made by garlic, herbs, sugar, spices, lemon and peanuts.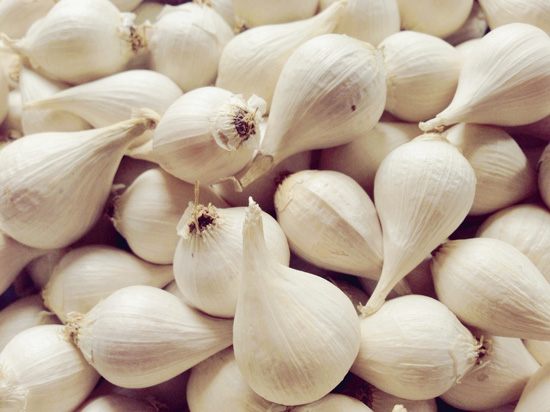 Tuong snail: this snail is bigger when compared to other species, weighted up to 500 gram for one snail. The snail meat is white like squid, aromatic and chewy. There are two ways to cook this snail – porridge or salad.
King Crab: is the king of all crabs. We can easily recognize this king by its pinkish-red shell and bug-like shape. A story tells that back in the day, a king visited Quang Ngai province saw the fishermen catching a strange crab he stopped to have a taste. Amazed by the deliciousness and healthiness, the king gave an order that the locals of whichever region has this crab, must dedicate to the king. From that time on, people call this crab "king of all crabs".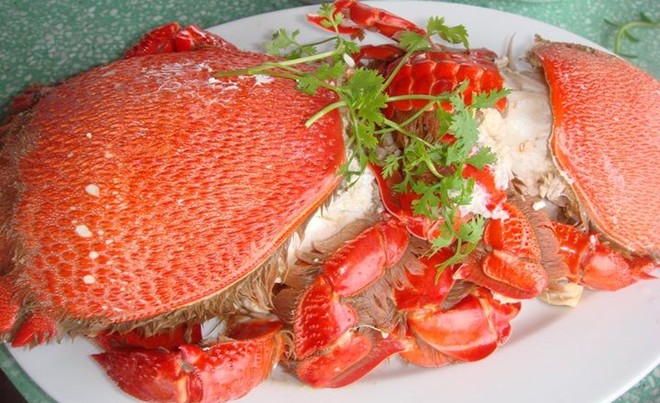 Ta Ma (Ghost) fish: the fish is black-skinned and bigger than freshwater Tilapia. Ta Ma fish lives near the rapids and reefs, very smart at hiding and hard to catch like ghosts. Locals cook this fish depending on the season but mostly grilled or soup.
Festivals
Hoang Sa Soldier Feast and Commemoration Festival: have been holding for hundreds of year by Ly Son locals. The festival takes place on February and March of Lunar Calendar dedicated to Hoang Sa soldiers who died on the way to Paracels islands.
Tu Linh boat racing festival: the festival is held from 4th to 8th January of Lunar calendar. According to history, the descendants of the ancestors who exploited the island organized a boat racing festival yearly. Each commune has 4 teams from 4 villages. Each of four villages has one boat representing for one of 4 holy animals – dragon, unicorn, turquoise, and phoenix. The festival is to pray for calm weather and bumper harvest, show gratitude to ancestors and soldiers.