For the ex-pats who are planning to stay in Vietnam for a couple of years, learning to cook Vietnamese dishes is not only interesting and helpful but also very economic because you can save quite an amount of money by cooking your meals rather than being a frequent guest of restaurants. Also knowing how to choose ingredients and cook is safer for well-being if you aren't familiar with Vietnamese street food.
In Hanoi and HCMC, there are plenty of cooking classes with short courses and they are not expensive at all. Here we list some famous and reliable sites for you to choose.
Hanoi
Address: 44 Chau Long Street, Ba Dinh Dist., Hanoi
Phone: +84 4 3715 0088, +84 4 3715 3277
Cost: Vietnamese Cooking Class starts from 1,320,000VND/person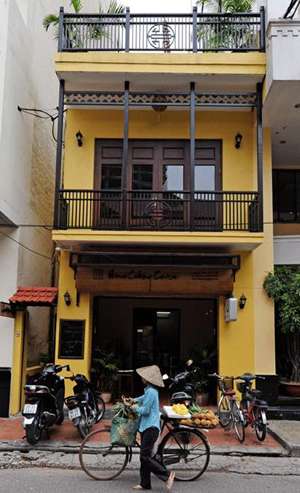 The centre is founded by an Australian Tracey Lister who was a chef trainer at Koto (Know One Teach One). Nestled on the edge of Hanoi's tourist area, the 2 storey cooking class boasts its ancient Chinese styled beauty with dark yellow painted walls and brown wooden shutters. HCC offers "hands-on culinary workshops and short courses in a relaxed atmosphere", designed by the owner herself.
There are 6 classes for Vietnam cooking; all start with 1,320,000VND per person. Hanoi and the Northern Highlands, Vietnamese Street Food or Food from the coast is really worth your try. There is also a vegetarian class for vegetarians.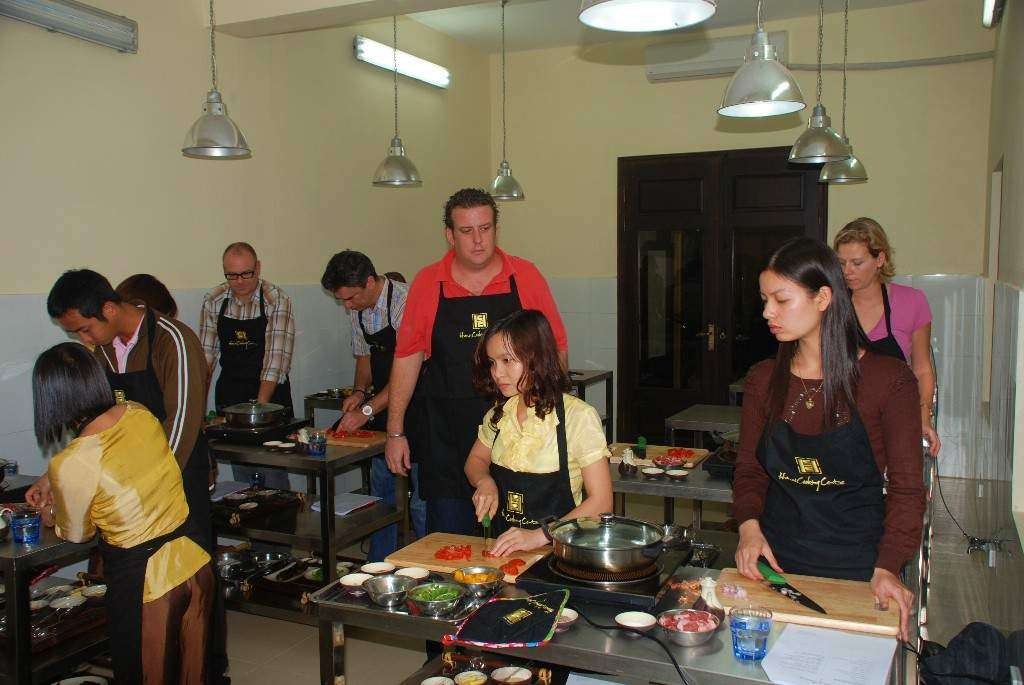 Meeting Place: 147 Nghi Tam, Hanoi
Phone: +8491 225 4045
Cost: $45 USD/person, $55USD/person including a market tour from 10 am to 11 am before the class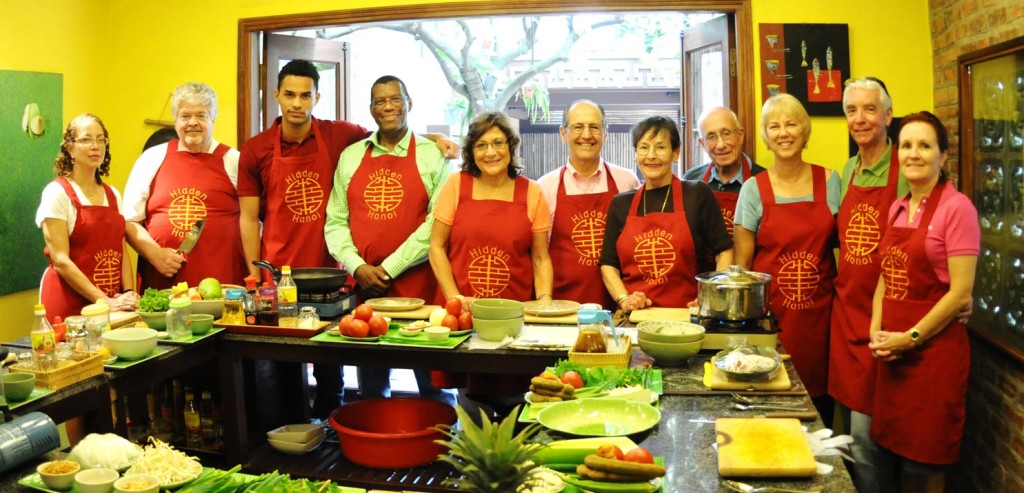 Hidden Hanoi serves some really authentic delicacies of Vietnamese culinary. All recipes are made of ingredients that can be found easily in almost all big grocery stores in Asia. The classes claim to not only show you how to cook but also introduce the Vietnamese culture such as the traditional Vietnamese kitchen, importance of rice and its culinary significance, the spices, the fish sauce… through each dish.
There are 6 different menus: Seafood, Monsoon, Street Food – Bun Cha, Village, Pagoda Vegetarian, and I love Pho. The Village menu is special because it's the traditional Vietnamese meal that country folks eat during the harvest time or in other words: this is truly Vietnamese tastes.
Classes are held Mon to Sat from 11 AM to 2 PM. Prices are very reasonable for only $45USD per person and $55 including a market tour from 10 am to 11 am
Address:  No.4 Ton That Thiep St., Hanoi
Phone: +84(4)374-78337
Cost: Public Class – $45UDS/person, Private Class – $70USD/person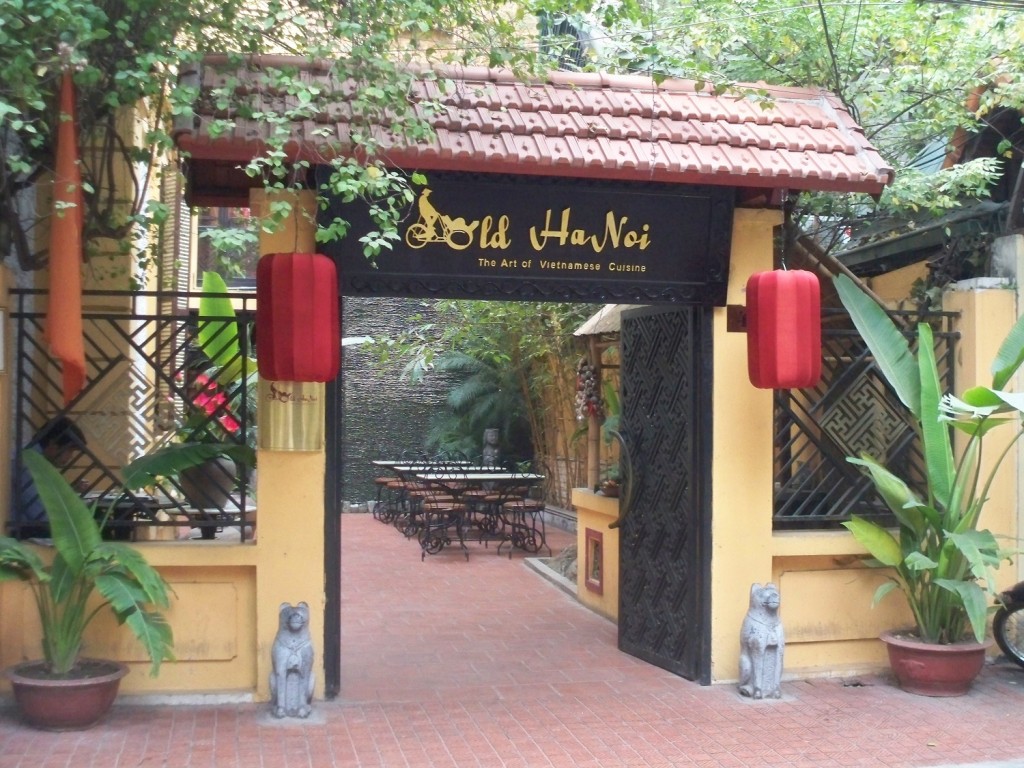 Old Hanoi sure looks expensive because it is a restaurant re-opened by none other than Gordon Ramsay. It offers morning and afternoon cooking classes teaching on authentic Vietnamese dishes. Before the class starts, you will have a stroll to a local wet market to see how locals choose the ingredients and learn how to differentiate the herbs and vegetables. The teacher will explain the use of ingredients in each dish and be ready to offer a helping hand.
There are two classes: a daily public class for $45USD per person and private class $55USD per minimum group of 2 people.
Address: no.1, Alley 151, Au Co Street, Tay Ho District, Hanoi
Phone: (+84-4) 3715.0577
Cost: 899,000VND/person

Highway 4 is a restaurant located near the west lake which offers an exciting program Cook with Us. You can enjoy a hands-on experience with Vietnamese cuisine through 4 menus: cherry blossom, daisy, apricot blossom, and lotus. Extra activities they have been exploring the local market and the city cruise. The price is common for any menu, only 899,000VND per person.
Ho Chi Minh City
Address: 4th Fl, no. 26 Ly Tu Trong St., Dist. 1, HCMC
Phone: (84-8) 38 27 03 49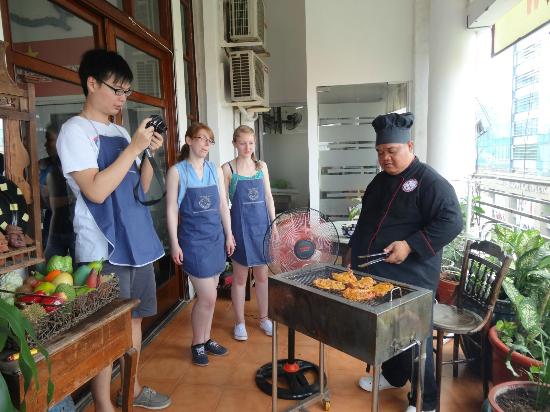 Vietnam Cookery is the most famous culinary art centre in Ho Chi Minh city and probably the longest-running with 17 years staying in the business. The centre recruited most skilled chefs to teach and introduce Vietnamese gastronomy to foreign tourists and professional visitors around the world. The cooking classes for tourists offer you a chance to visit a local wet market with the chef (Ben Thanh market specifically) and learn how to recognize the fresh ingredients and herbs. Each day also has a unique menu with many different authentic Vietnamese dishes such as beef noodle soup (Pho Bo), Banh Xeo, spring rolls, broken rice…. The chefs and staff are very helpful and they pay a lot of attention to you to ensure the finished product's quality.
Mai Home – The Saigon Culinary Art Center
Address: 269bis, Nguyen Trai,  Dist. 1,  HCMC
Phone:  (84-8) 3838 6037 – 3837 5443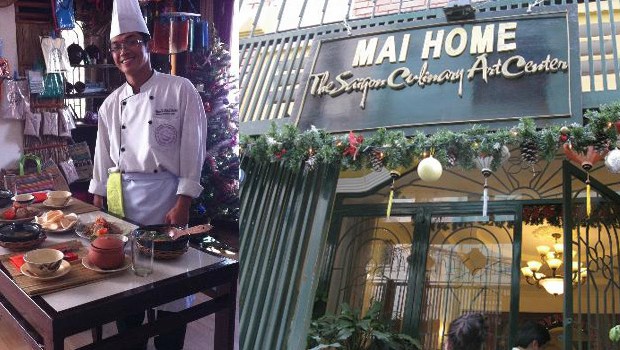 The culinary art centre is just 1 kilometre away from Ben Thanh market, it's easy to have a stroll around the local wet market session with the chef before the class to have a closer look on how Vietnamese people choose ingredients for their dishes. There are three levels of classes: basic, advanced and professional with a different menu for each day. Rates from Mai Hom are cheaper $37USD per person for initiation course, $45USD for an advanced course.
Saigon Cooking Class by Hoa Tuc | Hoa Tuc
Address: 74 Hai Ba Trung, District 1, HCMC
Phone: +84 8 3 825 84 85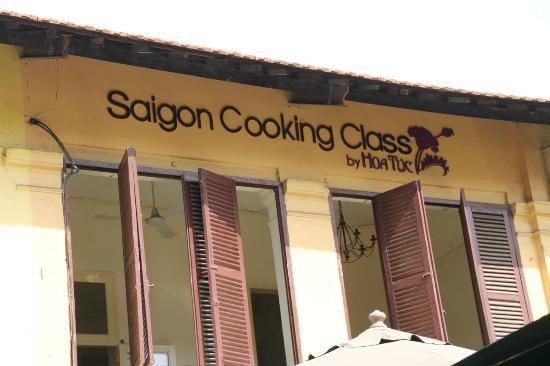 This is a product of the partnership between Saigon Cooking Class and Hoa Tuc restaurant. The menus are selected from Saigon Cooking Class's traditional recipes and signature dishes of Ha Tuc's kitchen. The space has a warm atmosphere and each class has only 12 participants allowing the chef to pay attention carefully to each one of them. They have half-day gourmet tour including a walk to the market priced at $45USD and hands-on cooking class which is cheaper: only $39,5USD. Children are welcomed with discounted rates. Private classes are available, too.
Address: Level 3, 71-75 Hai Ba Trung, Dist. 1, HCMC
Phone: +84 8 3827 4929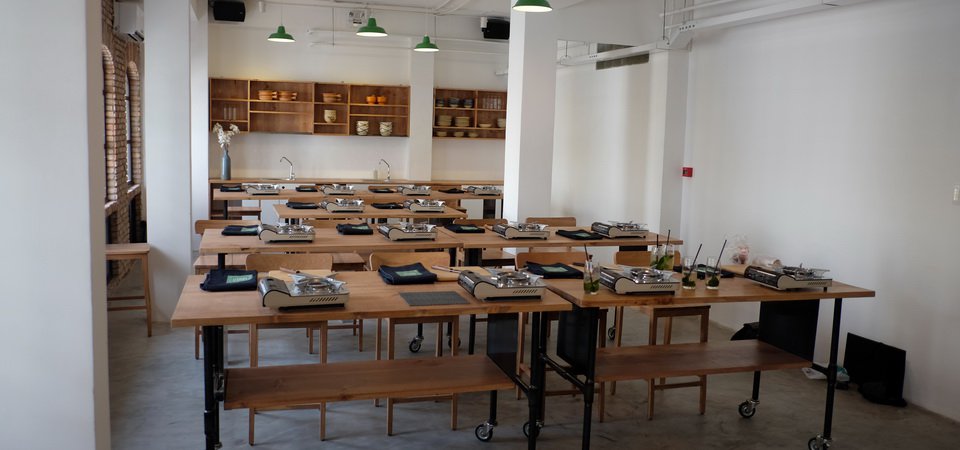 Founded by the famous chef Luke Nguyen who was a judge of Master Chef Vietnam, Grain is committed to the food quality and aesthetics. The chef-designed the menus selected his team as well as cooking facilities and equipment. Luke's philosophy is to make people believe that everyone can cook Viet dishes and enjoy doing so. Classes are held from Mon to Sat and led by a professional team of Grain. The standard cooking class is a 4-course meal class with 2 sessions per day, costs $48USD per person. Cook & Dine Diner Experience is also 4 meal course class, upon request and costs the same as the standard class. Cooking class with the market visit is probably more expensive with given certificates and recipes when classes end. Private class with custom menu, recipes and wine upon request is priced at $85USD per person.