The national great poet Nguyen Du has been officially honoured as "World Cultural Celebrity" by UNESCO.
At the 37th session of General Assembly in Paris (France), the United Nations Educational Scientific and Cultural Organization (UNESCO) especially highly evaluated the record on Nguyen Du great poet for his influence in the culture history of Vietnam and the whole region.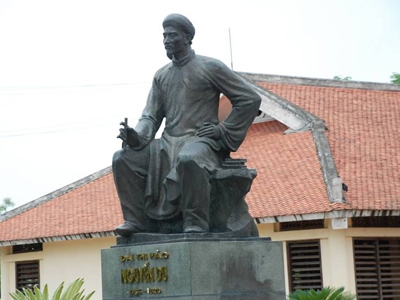 "Tale of Kieu ", one of the most famous works of Nguyen Du was translated into more than 20 languages, particularly popular in France and the U.S.A.
In order to celebrate the 220th birthday of Nguyen Du in 2015, the Government assigned People's Committee of Ha Tinh province and Ministry of Culture, Sports and Tourism to make a plan to prepare the celebration. At present, the Department of Culture, Sports and Tourism in Ha Tinh has finished the project and is going to receive the attitude from the Ministry of Culture, Sports and Tourism before presenting the government.
Accordingly, many activities will be organized during the celebration including conferences, cultural activities, sightseeing tours at Nguyen Du special national relic in Tien Dien Commune, Nghi Xuan district.