That Vietnam is voted as one of the most attractive destinations 2013 by United States Tour Operator Association shows that this is the right time for Vietnam to prove "potential beauty" to foreign tourists.
With history of 40 years operating, USTOA is an association that annual dues required  for attendants is rather high. Therefore, the customers are also rich and very generous to travel. The annual income of the memberships reaches over USD 10 billion. When being asked about the countries that could be the most attractive "non-traditional" destinations in 2013, most of them chose Myanmar as the top and then Vietnam was at the second position.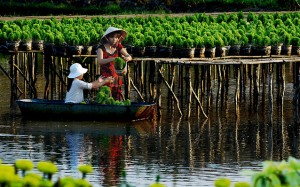 Vietnam used to be at the head of this list in 2012. However, political changes in Myanmar  make it become the most interested destination to American tourists in 2013.
According to Mr Vu The Binh – Vice-Chairman of Vietnam Tourism Association cum Chairman of Vietnam Society of Travel Agents, Vietnam has not focused on exploiting, marketing and introducing Vietnamese tourism image to United States but to traditional markets only (Japan, Korea, China, Europe, Russia). Therefore, he supposed that this survey would motivate the change of perception in Vietnam tourism industry, create opportunities to draw American tourists to Vietnam.
The amount of American travelers enter Vietnam is about 450,000 every year, including visits of overseas Vietnamese to homeland. " If compare this number to over 40 million annual American tourists and over 5 millions to Asia, it is really a small number. American tourist market with spending of more than USD 80 billion/per year is the dream of tourism industry in developing countries.", said Mr Binh.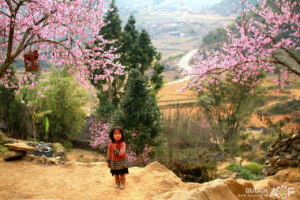 It has been nearly 40 years after the war, Vietnam is still a mystery for American to come back and explore. As estimated, there are over 2 million overseas Vietnamese  living  in American, and over 10 million of their relatives and friends who may concern about Vietnam. Comparing to other countries in Asia, Vietnam has more primitive destinations attractive and suitable to adventurous style of American travelers.
According to travel and tourism competitiveness index, Vietnam ranks 14th in the list of the most attractive destinations to develop travel and tourism industry in Asia-Pacific 2011. Also in the survey of the biggest travel agent in North-American, Leaders Group, Vietnam received 48,3% votes for the category "The destination is coming hot" in Asia . According to cruise website iWantSun, Vietnam is also supposed to be one of top 10 destinations 2013.
In estimation of General Statistics Office of Vietnam, Vietnam has welcomed more than 6,6 million international tourists in this year, an increase of 9% when compared to 2012.