Beside Tet Nguyen Dan as known as Lunar New Year, Vietnam has other dozen of traditional Tets, not to mention historical celebrations and holidays…. However, only 1/3 of them are public holidays when everyone gets the days off work.
Traditional Tets:
Culturally, Tet Nguyen Dan is the most important event of the whole year in Vietnam. This festival has an origin from China which is based on the Chinese lunar calendar to celebrate the upcoming lunar year. Often late than Gregorian calendar's New Year one or two months, Lunar New Year falls in between the January and February. Lunar New Year is the time for family and relatives gatherings, ancestor worshipping and wishing for a safe and good year to come.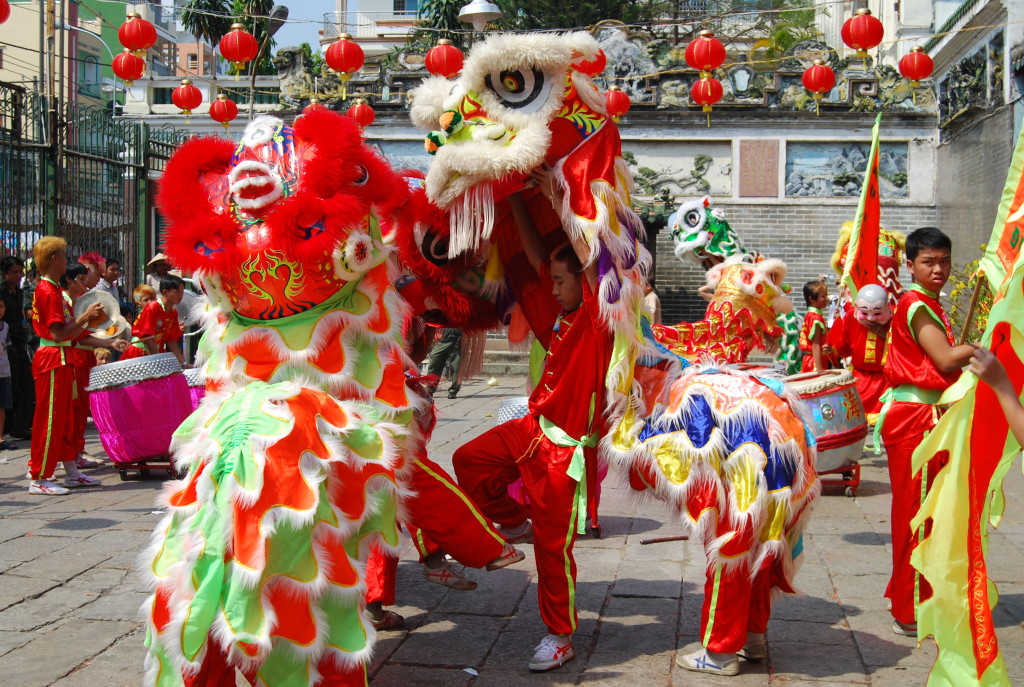 Tet Thuong Nguyen/Nguyen Tieu – Lantern Festival/First Full Moon of Lunar Year
The festival is on the first full moon of the lunar New Year, often celebrated in pagodas. The lanterns can symbolize for the action letting go of their past selves and getting new ones, which they will let go of the next year. The lanterns are almost always red to symbolize good fortune. Vietnamese people have the tradition of making a feast in this day as ancestors' offerings.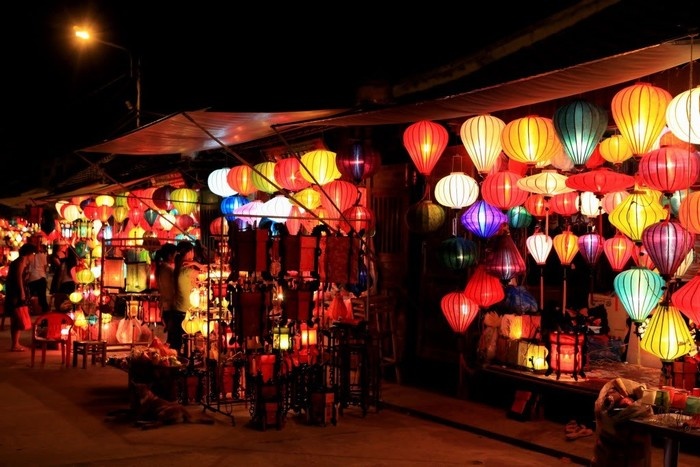 Tet Han Thuc – Cold Food Festival
Cold Food Festival is celebrated in the 3rd of the third lunar month. This festival is originated from China with a story of Prince Chong'er and his loyal friend Jie Zitui. In Spring – Autumn period, Prince Chong'er of the state of Jin endured many hardships while he was exiled from his home state because of the Li Ji Unrest. During that time, Jie Zitui once cut the meat of his thigh to offer the prince for sustenance. After 19 years of hardships and exile, the price finally became Duke Wen and wanted to reward the people who helped him through the time, but forgot Jie Zitui. When he remembered eventually, his friend refused to meet and went far away with his mother into the forest. The Duke desperately ordered to burn down the forest to force his friend to come out. However, the fire ended up killing Jie and his mother. In order to remember the noble friend, Duke Wen decided each year; there are three days he forbade his people to use fire. Therefore, in these days, the foods are cold.
In Vietnam, we eat two famous cakes called "Banh Troi" and "Banh Chay" to celebrate the festival. The fire taboo and the festival's origin are now forgotten.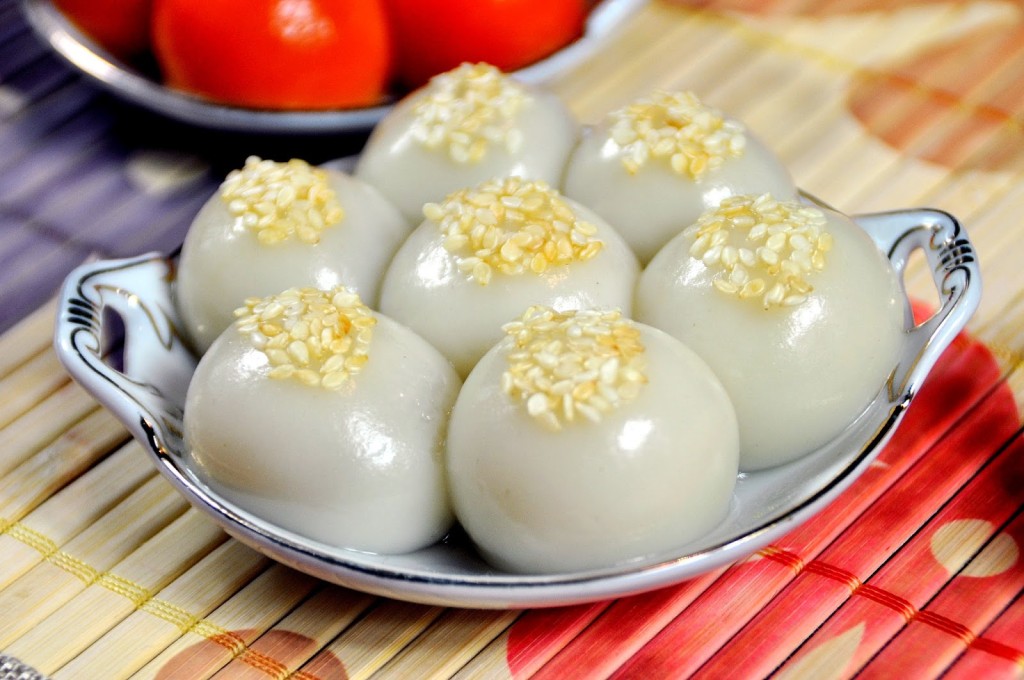 Tet Thanh Minh – Quingming Festival/Grave Visiting Day
In Chinese name, Quingming Festival has an origin from China, happening in 15th day from the Spring Equinox, either 4 or 5 April in a given year. To the Vietnamese people, this festival has a very significant meaning. This is the time for the off-springs to remember and show gratitude to their ancestors and deceased ones by visiting, cleaning and sweeping their graves.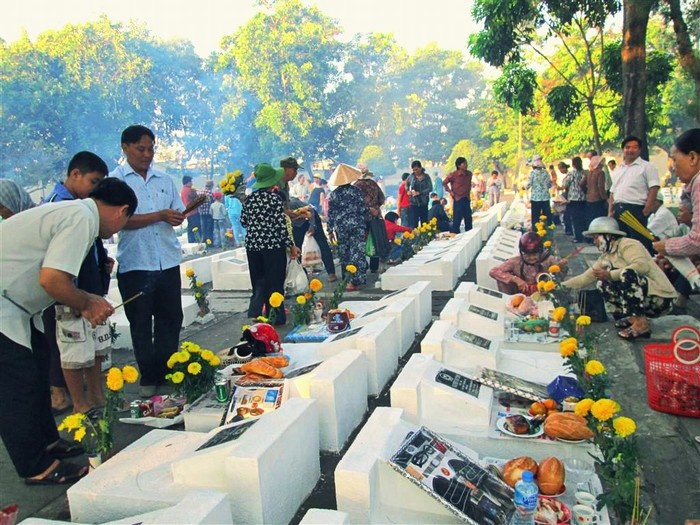 Tet Doan Ngo – Parasite-Killing Festival/Duanwu Festival
Duanwu Festival, celebrated on the 5th day of 5th lunar month, was long marked as a cultural festival in China and is a public holiday in Hong Kong, Taiwan and Macau. In Vietnam, the festival was received with a different significance. Vietnamese people have long been using this day to kill the harmful insects to protect the rice fields. There is a legend connected to this meaning of the festival. One year, after rice harvesting, the farmers suffered a pest for a long time. An old man appeared and told them to prepare a simple offering with gio cake, fruits and they themselves to do some exercises. The people did what they were told and not long after, the insects all died. The old man warned that in this time each year if they do what he told, the insects would never become harm again. In modern days, Vietnamese people also use this day to "kill the insects"/clean inside their body by eating fruits and glutinous rice wine, even if it's not sure if there is any insect living in the stomach.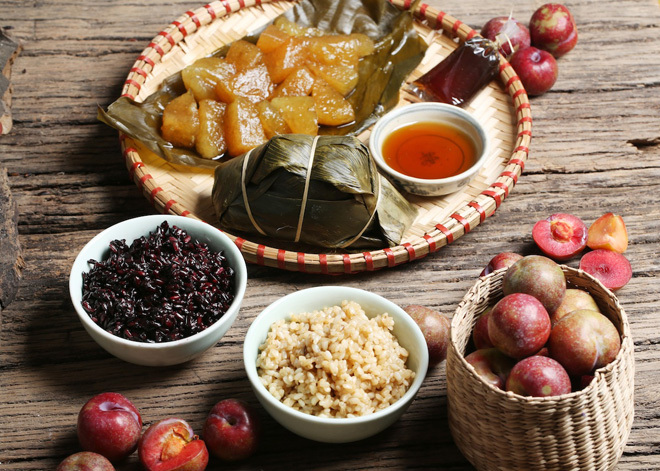 Tet Ngau – Nguu Lang (Altair) and Chuc Nu (Vega) Meeting Day
It starts with a legend as always. Nguu Lang is a herder of Jade Emperor, fall in love with a weaving fairy named Chuc Nu. One day, he walked into Ngoc Hu palace in order to meet his love. The fairy often abandons her weaving because of Nguu Lang's flute sound. Jade Emperor finds out the love affair, gets angry and separates the couple to each end of the Milky Way, only allows them to meet one day per year on 7th day of 7th lunar month. In this time of year, it rains so much because the two of them meet and their tears become rain. Some people call this day as Asian Valentine because of this very moving story.
Tet Trung Nguyen – Ghost Festival/Vu Lan Ceremony
Tet Trung Nguyen is one of the major festivals of Buddhism and has its origin from Chinese culture.  In 15th day of 7th lunar month or Vu Lan day, it's the day for everyone to show their gratitude and love towards their parents of this life and parents of previous lives. In this day, people also show their sympathy to the poor and lost souls by offering and opening their doors to let the ghosts come inside their houses.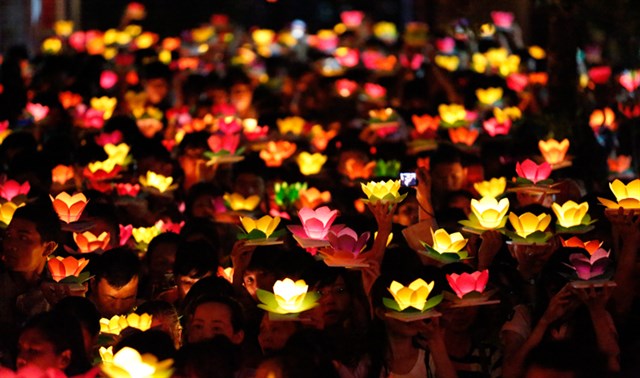 Tet Trung Thu – Mid-Autumn Festival
Mid-Autumn festival is on the 15th of 8th lunar month, to celebrate the most beautiful full-moon of year and rice harvest. This is also the time for family gatherings, good fortune praying, and especially in Vietnam, it's for the children. One thing that can't be missed in this festival must be the moon-cake – the symbol of autumn.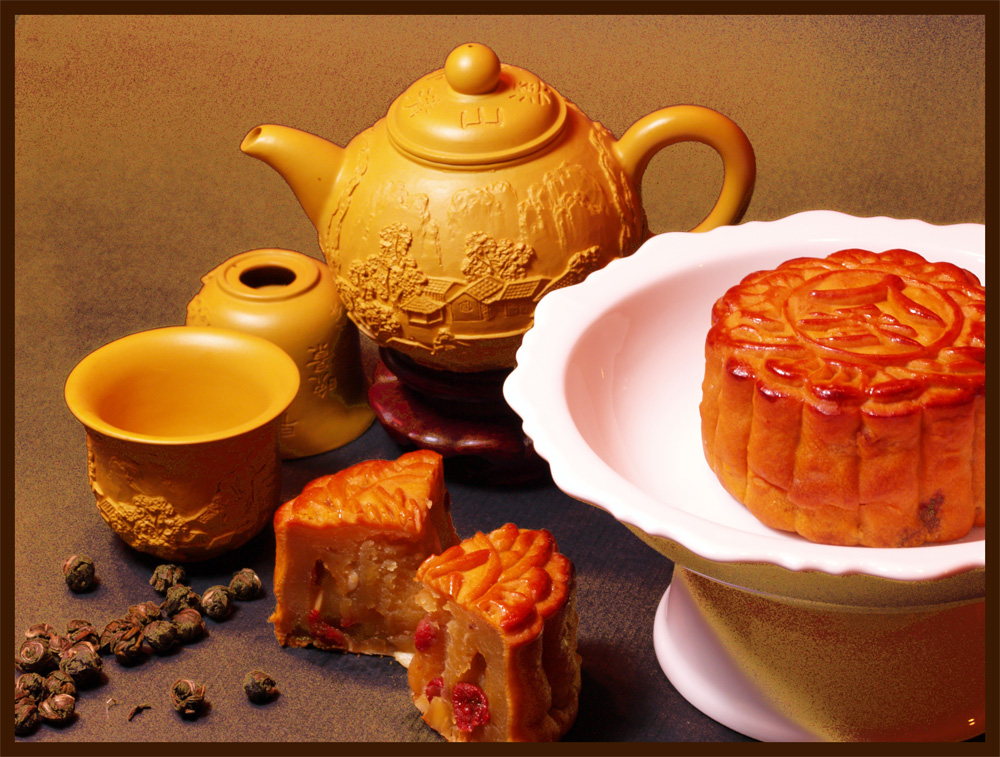 Tet Ong Tao – Kitchen Guardians Festival
Kitchen Guardians Sending-off on the 23rd of the 12th lunar month is the first event of Tet Nguyen Dan festival. In each family, there are three kitchen gods whose duties are to watch over the house and its members during the year and when the year is over, the gods will ride the carps to the heaven to report to the Jade Emperor about each family's good and bad deed was done in the year. The family will offer a feast and buy three carps to free them as a sending-off ceremony.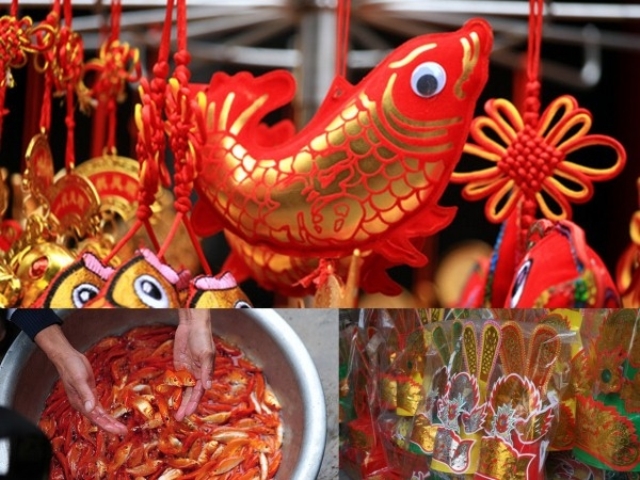 Public holidays:
New Year Eve – January 1
Tet Nguyen Dan – From the last day of the last lunar month to 4th day of the first lunar month
Hung Kings Commemorations – 10th day of the 3rd lunar month
Liberation Day/Reunification Day – April 30
International Workers' Day – May 1
National Day – September 2
Christmas Day – 25 December
Other holidays:
Dien Bien Phu Victory Day – May 7
President Ho Chi Minh's Birthday – May 19
Remembrance Day (Day for Martyrs and Wounded Soldiers) – July 7
August Revolution Commemoration Day – August 19
Capital Liberation Day – October 10
Vietnamese Women's Day – October 20
Teacher's Day – November 20
National Defense Day (People's Army of Viet Nam Foundation Anniversary) – December 22
Buddha's Birthday – 15th of 4th lunar month