Da Lat is always known as the land of flowers, temperate climate and ancient French villas built in the early 20th century.

Ana Mandara Villas resort is managed by EMG. It is the favorite destination of many tourists in Da Lat due to distinction of ancient villas and rich services. Ana Mandara Villas Dalat is situated on 100-year-old pine hill covering more than 7 hectares with 17 ancient villas built since the 1920s-1930s by colonists. They were restored and renovated to retain almost intact architectural features of each region in France, the homeland of the first owners of the villas.
Each villa has a name associated with historical periods such as Indochina Trade, Archaeologist, Villa of Travelers; Painter; Farmer of Brigitte Villa; Car Club Villa…
Villa No.5 – "Archaeologist" is attached with the time that archaeologists, linguistician, school architects of France-Far East jointly established a French cultural centre in Indochina in the development period of Da Lat.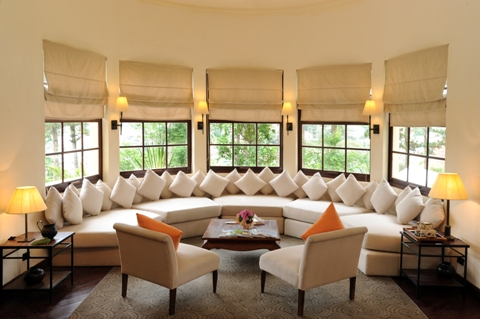 Vila No.11-"Production Villa" was built in the early twentieth century: the Indochina area was marked by the discovery about new lands, based on the local resources, the introduction of industrial activities.
Villa No.13 – "Scientists" was built in 1930. At this time, Da Lat is equipped with a hospital serving everybody. Da Lat Pasteur Institute quickly became a top-hit tool, the foundation for doing research and training.
The interior furniture of the villas is preserved fully during the restoration process from the small details such as light switches, wooden floor, fireplace… This evokes the luxurious life of the French elite in the early twentieth century in Indochina.