While travelling around Vietnam you might be tempted to travel by air, private car or with a coach. However, if you are on a budget and travelling for a longer distance taking the train might turn out to be a valuable means of transport for you too! Travelling by train has a lot of perks in comparison to these other ways of transportation and we are sure it will add to the overall experience of your travels here in Vietnam.
Let's have a look at the benefits of travelling by train:
1. It's safe
Travelling by train is one of the safest means of transport in Vietnam. Opposed to taking a bus, coach, car or travelling by bike, where accidents occur frequently, you won't be hitting chickens, dogs or human beings cutting you off. Also before you enter the train, tickets are carefully checked so you know only legit passengers will be on the train. The cabins, which can be locked from the inside, hold space to store your luggage, either underneath the bunks or in the overhead luggage.
2. It's comfortable
Even though the railway system dates back from the colonial time when the French were still ruling Indochina, it is still a comfortable way of travelling, especially with all the renovations the government invested in. With the newer cabins which are put to work with the fastest trains (S1-S4) or even the private-run cabins by Livitrans, Violette Train or Saigon Golden Train make this trip easy as a breeze. Obviously there are different price categories and different types of cabins, with the highest class, the soft berth 4 sleeper cabin the most comfortable.
The trains, at least the sleeping coaches, are equipped with modern western toilets, so you don't have to squat. We'd recommend you to take some toilet paper with you because they tend to run out fast. The nice thing is that you are able to stretch your legs by walking through the train, something that is not quite possible to do when travelling by coach. Also, you get actual beds so you can get a good night's rest.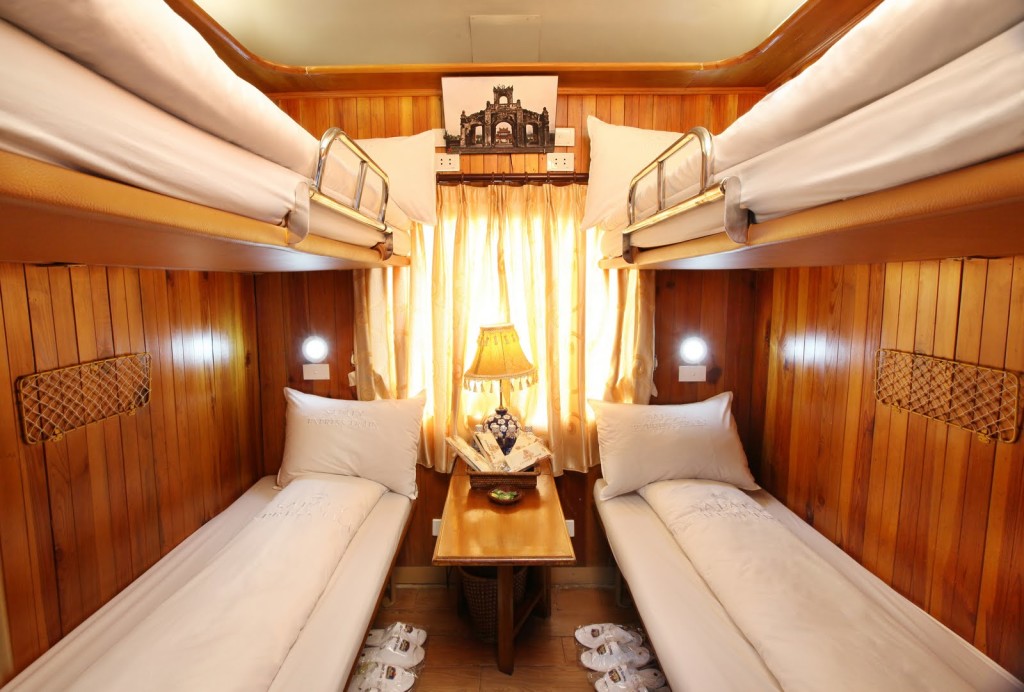 3. It's relatively cheap
Exploring through Vietnam by train is cheaper than taking a private car or taking a plane. For example, going from Ha Noi to Ho Chi Minh City can cost you as little as 1 million VND for a hard bed in a 6 berth cabin up to 1.6 million VND for a soft bed in a 4 berth, while a flight would cost you around 3 million VND (approximately 130USD). A bus or coach will be cheaper but as stated above, they are less comfortable and safe than trains.
4. It's environmental friendly
Everyone knows that public transport is one of the most sustainable ways of travelling, besides walking, bicycling or electric vehicles that is, especially in Vietnam, where pollution makes the hot air hard to breathe in. All that ruthless traffic and the never-ending stream of motorbikes and the increasing amount of waste in the country considered, someone travelling via the railway system would leave a greener mark on this planet than someone who would travel by any other means of transportation.
5. You'll get a lot of nice views
Unlike the busses and coaches which take the highways, the train takes a much more scenic route and you will be able to enjoy some stunning landscapes along the way, for example along the coastline of the Hai Van Pass, between Hue and Da Nang. Also, if you are not riding a bike yourself you don't have to pay attention to the road so you can just sit back, relax and take in the beauty of Vietnam's scenery.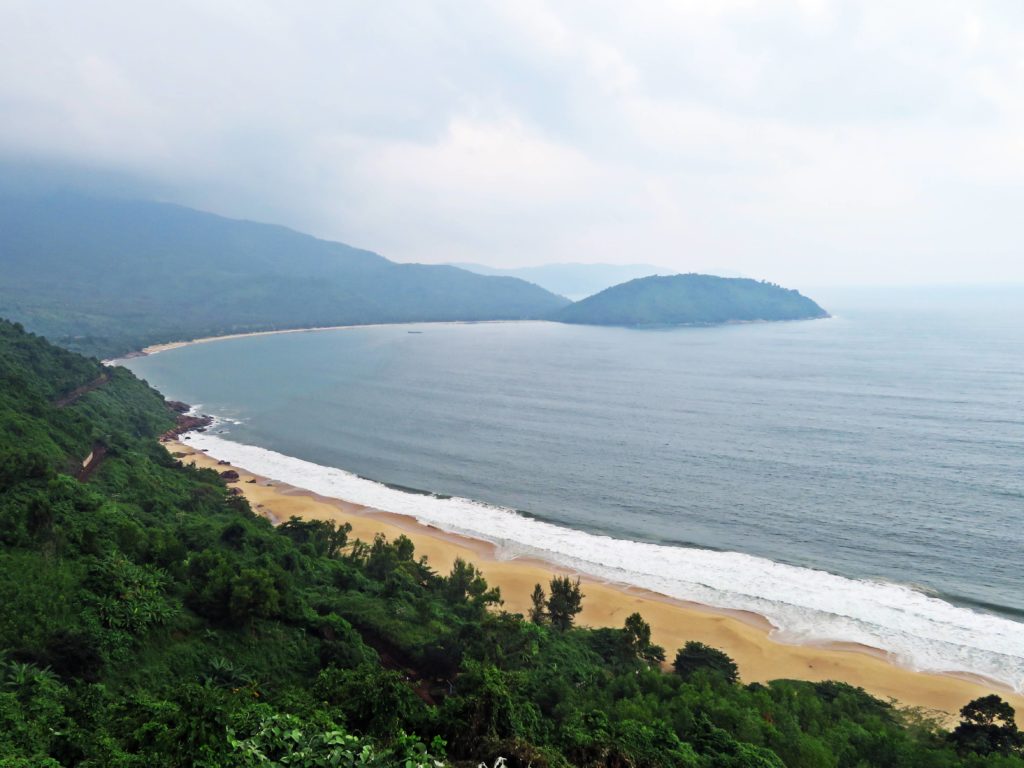 Okay, so you decided to go to travel by train. Now what? Click here to read our guide on how to take the train and get some useful tips too!