Ha Giang, the northernmost province of the north, the final frontier, and one of the highest livable places in Vietnam is full of dangers yet majestic beauties. Indeed, there are so many things to do in Ha Giang and at the same time, because of that, you might find it overwhelmed and miss a thing or two. In order to avoid being regretful after your adventure, we listed some little must-do things in case you don't know them yet. And if this is your first time visiting Ha Giang and you are not choosing to take a tour, you definitely should be reading this article and taking notes.
Ha Giang is known for its breathtaking natural beauties and unique ethnic tradition of which Dong Van karst plateau geopark and Ma Pi Leng pass are considered as highlights destinations where you can find a beautiful connection between nature and humans.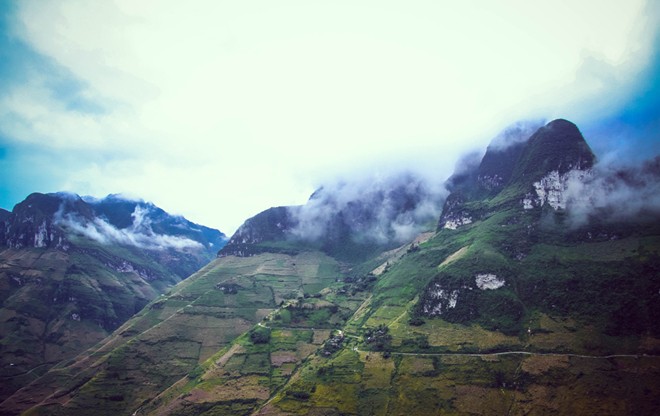 Have a cup of coffee in Old Quarter Cafeteria
If you are a fan of old quarters, you can't just leave this small and humble corner of Dong Van Town. The Old Quarter is much different in comparison with Hoi An and Hanoi Old Quarters. If the latter old quarters are imprinted deeply with Kinh (Viet) and Chinese typical architecture, the historic Dong Van Old Quarter is differentiated by the old and unique architectural features in yin-yang titles and double walls of the houses. The 102-year-old cafeteria of the town is almost exposed to the mountains of Dong Van karst plateau geopark in the surrounding. To bring a nostalgic and vintage feeling, the building is decorated with red lanterns, bamboo furniture, and light colour of unfired bricks. Located in Old Street near to Dong Van Market, the cafeteria has a great view of the old quarter and you can enjoy perfectly the lively nightlife of a highland town.
At weekends, the cafeteria is crowded with tourists and outside local people gathered to play games, dance and sing to their traditional songs. Do not expect a high quality of the beverages since Dong Van is a remote town.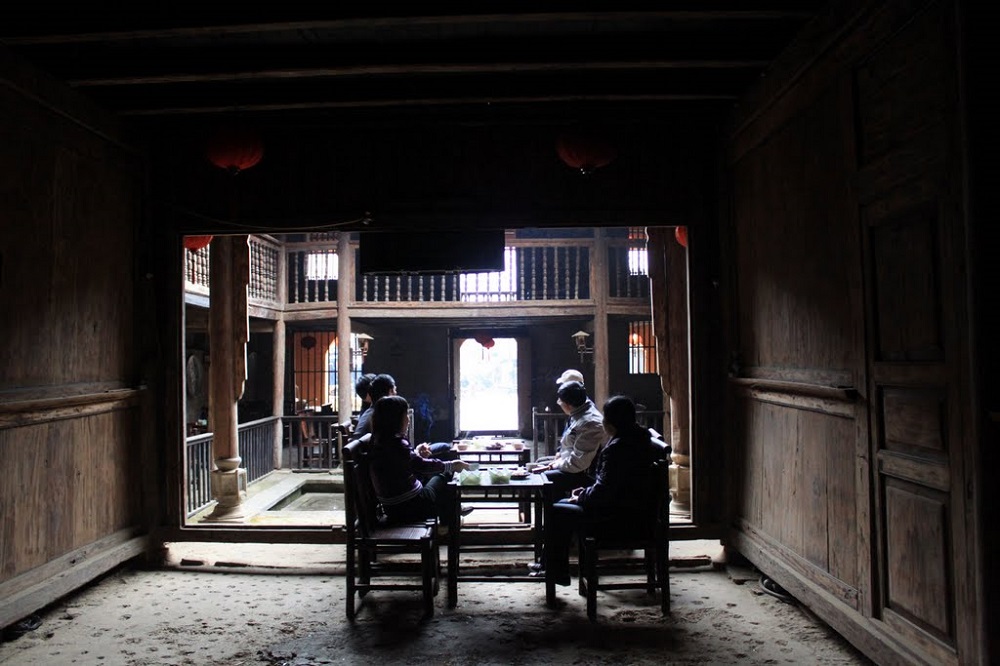 Take pictures at Tu San Chasm
Located in the core of Dong Van karst plateau geopark, Tu San Chasm view from Ma Pi Leng Pass is one of the most spectacular natural wonders of Vietnam. Tu San is also considered as the deepest chasm not only in Vietnam but also in Southeast Asia. This is a favourite site of local young travellers. If you drive along the Happiness route to Ma Pi Leng 20km long pass, you can easily find Tu San Chasm where a viewpoint was built looking over the chasm since 2014. From this point, the mountainous scenery stretch along with the flow of the green Nho Que River through narrow dark grey vertical walls of Ma Pi Leng Mountain making it looks like a landscape of a fairyland. In the past when the sightseeing point was only a rocky outcrop, taking pictures of Tu San Chasm was referred to as some brave and great deed. Now, the point was made on a flat plane with a stable fence which is safer for everyone.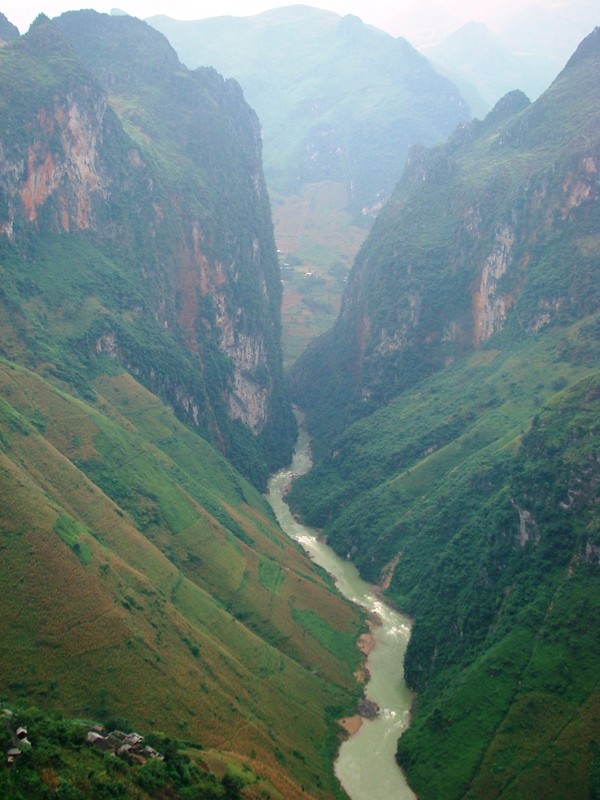 Get a taste of Ha Giang specialities
Food is something you can't leave out when travelling to any place. Ha Giang cuisine has its own highland characteristics that you won't find anywhere else.
Au Tau Porridge: or bitter porridge is a speciality of Ha Giang. A bowl of au tau has literally everything in it from all flavours of au tau and spice leaves to the balance of rice, herbs and meat…. This dish is also a medicine to cure sick and cold.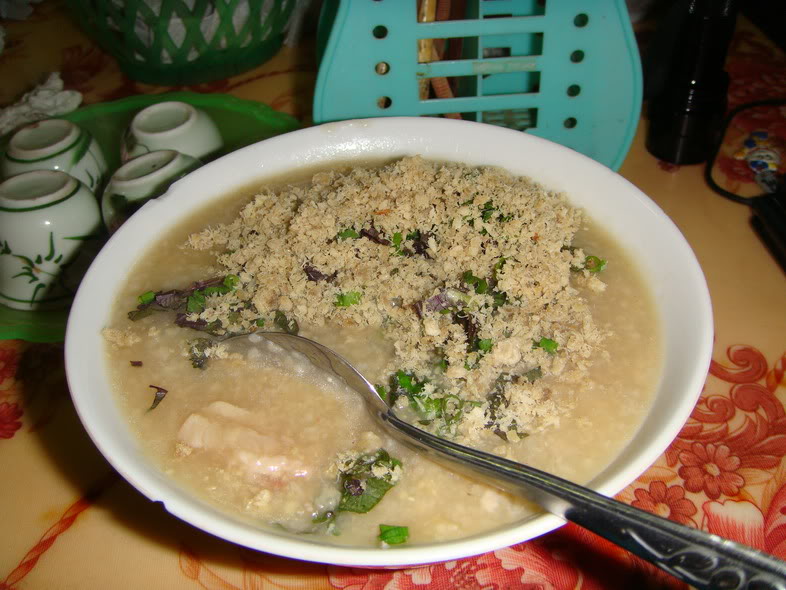 Stone Bryophyte: ethnic community in Xuan Giang has used bryophyte as a special food because of its delicious taste and benefits for health. Bryophyte must be fresh and cleaned by water before cooked into many dishes such as fried bryophyte, dried bryophyte or mixed with spices and grilled.
Dried Buffalo: this dish is famous in mountainous areas of North Vietnam in common, not only in Ha Giang. This dish is a speciality of Black Thai people. Muscles of a buffalo or a cow will be cut into pieces and smoked by charcoal. The smell of charcoal remains with the flavours of peppers, ginger and "mac khen" – a kind of forest pepper in northwest Vietnam.
These dishes are quite expensive in restaurants but if you are invited to eat with ethnic people, it, of course, is free. Dried buffalo can be found easily at markets and fairs but the price is not cheap either.
Tam Giac Mach flower products: not only famous for its tender and fresh beauties but Tam Giac Mach is also known for many foodstuffs which can be made out of the flower. You can find much food-stall selling coal grilled Tam Giac Mach cake near Lung Cam cultural village, Vuong King palace, Dong Van market and Old Quarter. Tam Giac Mach flower is also used to make wine, cookies and soft cake….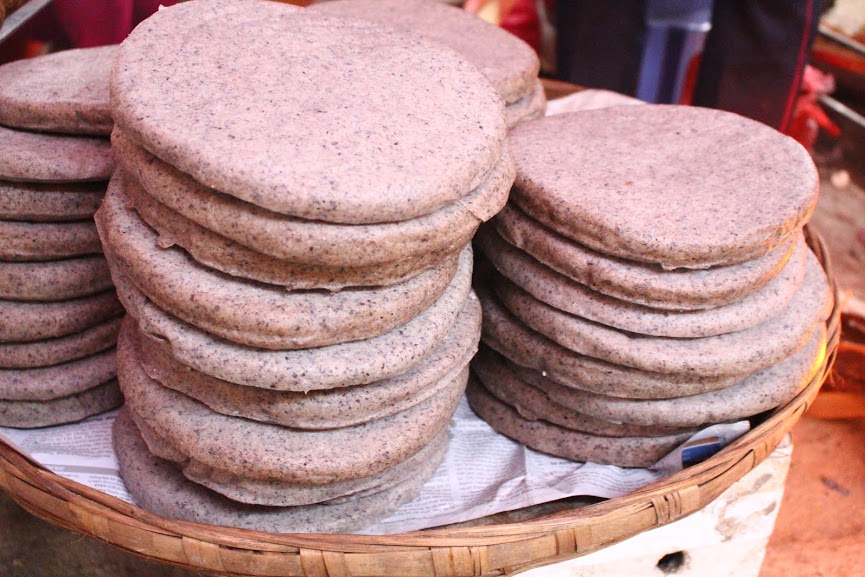 Stay overnight in an ethnic village
Homestay in an ethnic village is an awesome experience that everyone should try. There is available homestay service in ethnic village for tourists with a cheap price. However, if you want to get it more "real", you can get them invited you to stay at their house and be their guests. When staying with an ethnic family, you will have a chance to understand the daily life of people in a mountainous area and their unique culture. But to have a perfect stay, you should know beforehand some rules of their culture and respect them, work on how to communicate with the people, and show the friendliest attitude as much as you can.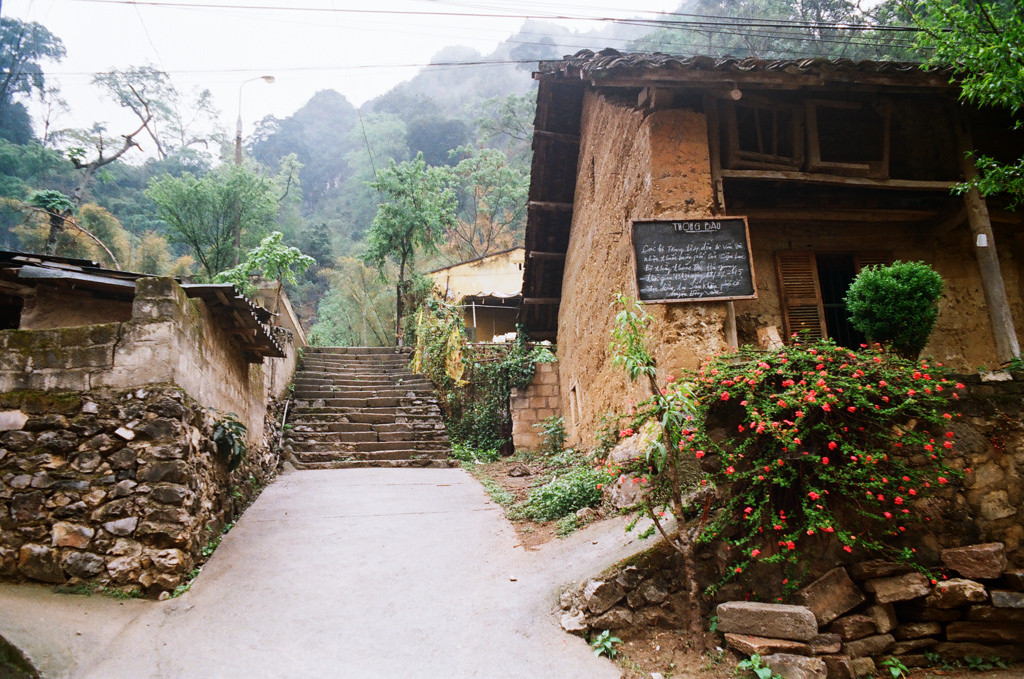 Enjoy the atmosphere of a highland fair
Ha Giang is home to 20 ethnic minority groups with distinctive cultural identity. A market fair doesn't mean only trading goods but much more than that. The most special fair we need to mention is Khau Vai Love Fair which is held only once a year. The event is for young and even married people to find their loves. They dance, sing and talk with each other for the whole day. After the fair, young lovers get together, married people come back to their husband or wife and wait to the next year's fair. Other weekly fairs are being held in almost all regions of Ha Giang such as Du Gia, Lung Phin, Pho Cao, Meo Vac central fairs. All fairs are placed for different ethnics to gather for trading, cultural communicating or even… flirting. The atmosphere of the fairs is always colourful, vibrant and bustling just like the personalities of mountainous people who are always strong, positive and generous.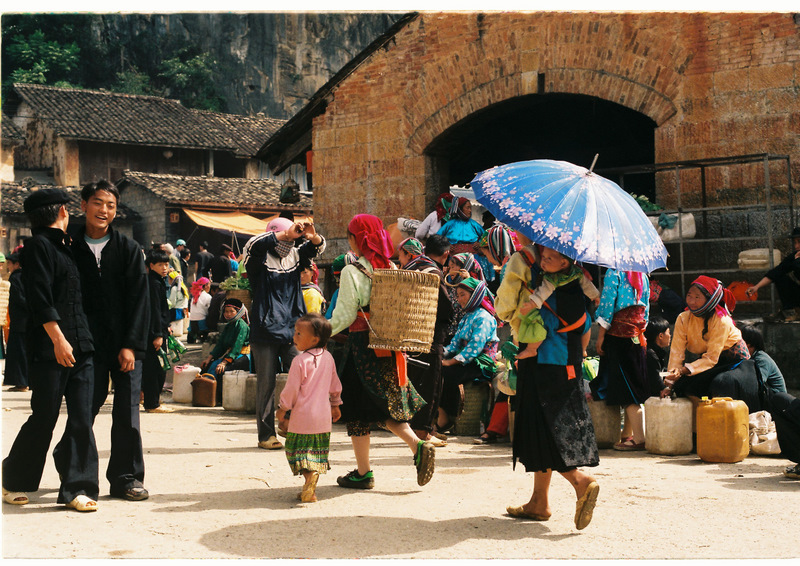 Ride on Ma Pi Leng Pass
This is the most thrilling activity you can do in Ha Giang and the worthiest. Ma Pi Leng Pass is 20km long in the 200km length of Happiness Route. To build this road and especially this pass, thousands of local workers and volunteering youngsters were working for 6 years. The pass took 11 eleven months to complete and was the most dangerous part of the route. Nowadays, Vietnam people call Ma Pi Leng "King of all passes" because of its extreme danger and spectacular landscape. Riding on this pass is the best way to enjoy not only the thrill of conquering the most dangerous road in Vietnam but also the wonders of nature that captivated many hearts of travellers.
Please note that you shouldn't try riding if you don't have any experience. If you do, be prepared carefully before riding.