As one of the best destinations in north Vietnam along with Ha Long Bay, Hanoi and Ha Giang, Sapa has so much to offer. There are nine of the things you will need to know before heading to this lovely town of Lao Cai, Vietnam.
How to get there
There are to way to get to Sapa – by bus or by train. From Hanoi railway station, there are trains to Lao Cai railway station every day. Notice that the train only takes you to Lao Cai city, not Sapa, but you can take a fast bus from Lao Cai to Sapa for about 40,000VND.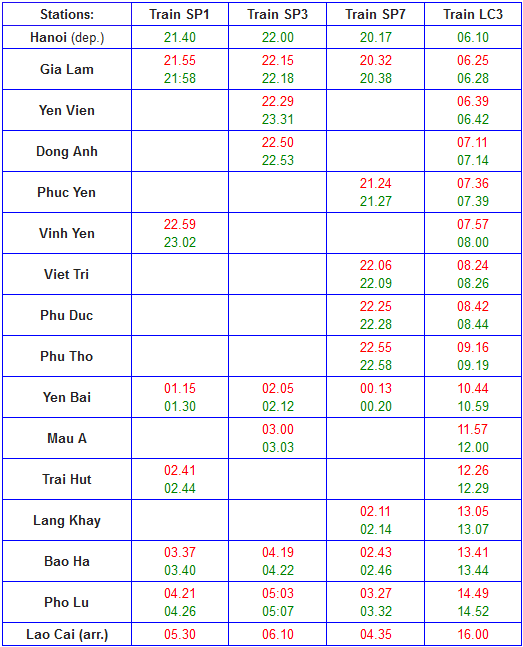 By bus, you can easily go from Hanoi to Sapa with even less time than before. There is a bus straight to Sapa every hour with prices ranging from 180,000VND to 350,000VND. It only takes you about 4 – 5 hours to reach the town compared to time spent on a train (8 hours). Bus stations in Hanoi: Luong Yen and My Dinh
Ethnic minorities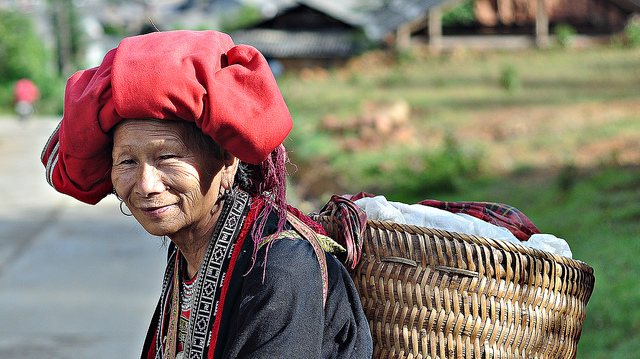 There are several ethnic minorities living in Sapa continuously enriching the authentic local culture and making it a major charm of this lovely town. You can see them anywhere as you go, from the terraced rice field to the town markets. They are Black H'Mong, Dao (Dzao), Giay, Pho Lu, and Tay…. If you come to Sapa in springtime, you will have chance to enjoy the culture features in the traditional festivals of the ethnic groups – religious and spiritual rituals as wishing to the gods d for the peaceful region, good fortune, good harvesting, human health… and especially with abundant folk games that you can also participate. As the major part of the population of Sapa, H'Mong people have made their "love market" very famous. It's not really the market where they "sell love" but it's rather the market where young men and women can meet, dance and sing in a healthy and vivid atmosphere. Each group has their own way of life, costume and architecture. You can easily recognize them just by the clothing they wear.
Dangerous roads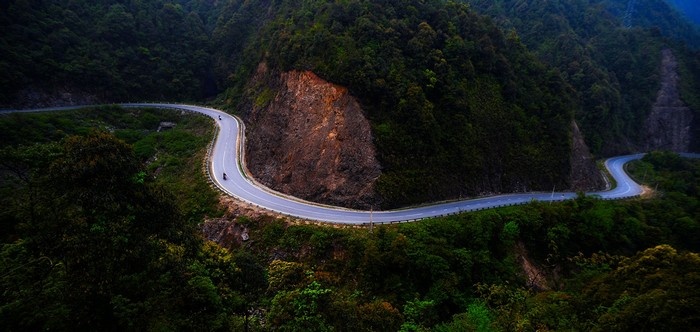 Roads from Lao Cai city to Sapa are winding and steep. Especially at weekends, the roads are full of buses and minibuses, making it really dangerous for motorbikers. If you are going to take a motorbike trip from Lao Cai to Sapa, we suggest you be really careful. And if you are going to go by shuttle bus, bring plastic bags for emergencies.
Touts are everywhere
One of the few problems of Sapa: touts are everywhere and they can be really annoying at times. This happens quite often in many tourist sites in Vietnam. Sapa is always a famous destination and this makes many local H' mong women and children become vendors and street hawkers following tourists and trying to sell things. You can try to give them a "no" in a firm yet friendly way, they would cause no trouble. If you are determined to not buy anything from them, do not show any interest in what they offer, or else they will follow you until you buy something. To the children, do not give them money or candies.
Sapa Market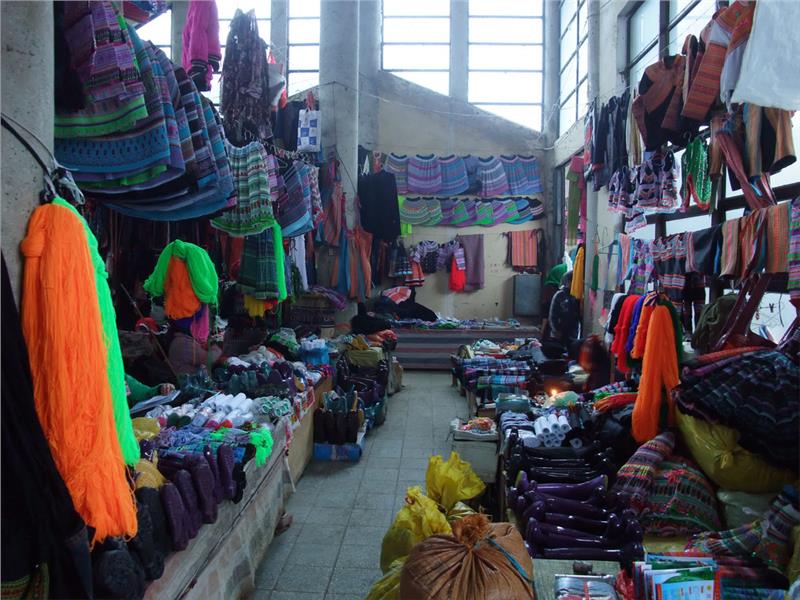 The sapa market literally sells everything with at pricy rates. Remember, in highland markets, especially tourist sites' markets, things are more expensive. You can find here from the raw meat from herbal medicine, brocade clothing, souvenirs and food. Some westerners will probably feel a little overwhelmed.
Cat Cat village trekking
Cat Cat is a pretty famous site for trekking in Sapa. The village is only 3 km away from the center of the town and you can easily get there by just walking. Cat has been formed in the 19th century and belonged mostly to Black H'Mong people.  You will have a chance to have a glimpse into the daily life of the highland ethnic people. The road through the village is exceptionally suitable for trekking at an easy level with its spectacular scenery of terraced rice fields and mountains. Entrance ticket is fixed at 50,000VND/adult and 20,000VND/child.
Fansipan Cable Car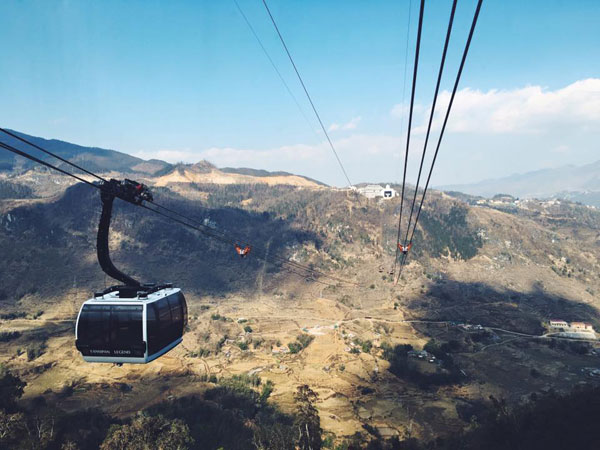 Cable car now has been arrived in the rooftop of Indochina, not exactly exciting news for climbers and adventures. However, no one can deny that cable car will make an easy, fast, safe and convenient choice for all those who wish to conquer the mountain. Only takes you 15 minutes all the way to the top, you will never find mountain climbing this easy. And by taking the cable car, you can also take in the wonderful fly view of Hoang Lien Son mountain range which seems impossible with climbing.  The ticket for an adult is 600,000VND, children 400,000VND, free for children under the height of 1m. The ticket is a two-way ticket, used within a day.
Local food
Sapa serves a lot of the local specialities such as thang co – a special dish of H'Mong people, dried buffalo meat, sticky rice and black chicken. The grilled dishes are amazing too, especially when eaten in winter. Mushroom, fruits and wine are healthy and you can buy as gifts.
Entrance tickets
Sapa has dozens of tourist sites; here is the list of their entrance ticket prices as of 16th May 2016:
Ham Rong Mount: 70,000VND/adult, 20,000VND/child
Cat Cat village: 50,000VND/adult, 20,000VND/child
Silver waterfall: 20,000VND/adult, 10,000VND/child
Tram Ton – Love waterfall: 40,000VND
Ta Phin village: 40,000VND
Sin Chai village: 40,000VND
Ta Van village: 50,000VND
Sapa – Lao Chai – Ta Van – Ban Ho – Thanh Phu – Nam Sai – Nam Cang tour: 75,000VND/adult, 30,000VND/child
Tram Ton – Suoi Vang – Love waterfall tour: 70,000VND/adult, 30,000VND/child