Ao Vua eco-tourism area is situated at the foot of legendary Tan Vien mountain. Coming here, tourists will live in mythic culture space with the story about Hung Due Vuong, Ngoc Hoa princess, the severe war between Son Tinh – the Mountain God and Thuy Tinh – the Water God.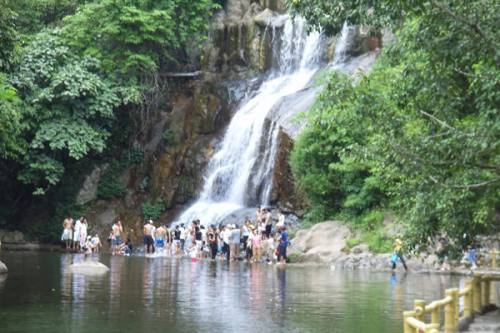 Ao Vua eco-tourism area is famous for imposing waterfall surrounded by majestic mountains with green forest. Ao Vua provides a collection of activities for tourists such as climbing mountain, swimming in streams or water park, having fun in the multi-functional game house, visiting Son Tinh-Thuy Tinh cave, cruising around fairy lake or admiring wild birds in the garden. After a flavorful meal, tourists could visit Thuong and Trung temples, Mia pagoda, Va temple or President Ho Chi Minh relic.
Not only bearing natural attraction, Ao Vua eco-tourism area also allures tourists with modern entertainment games and high-grade hotels, restaurants.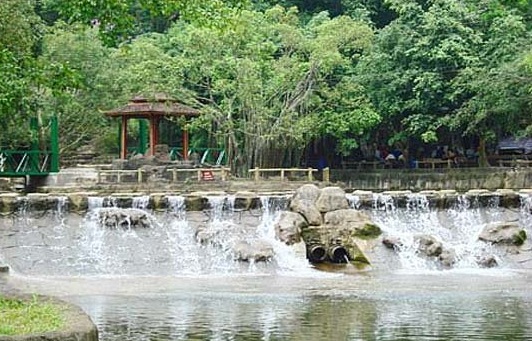 With about VND 100.000, you can join freely interesting games and activities in Ao Vua eco-tourism area. If you don't know where to go this weekend, this is really a good choice for you. Come and enjoy a delightful holiday with your family and friends. That is what Vietnam Visa Easy wants to tell you through this article.