Van Long Nature Reserve or Van Long wetland is located in Gia Vien district, Ninh Binh province that covers an area of 3,000 ha. This is the largest wetland nature preserve in the Northern plains with thousands of animals and vegetation living on mountain's walls, on the shore, or in the water.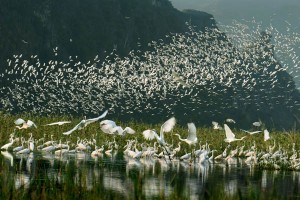 Van Long has 457 higher plant species, particularly 8 species are listed in Vietnam Red Book. Besides, there are 39 species of mammals, 72 species of birds, 32 species of reptiles, amphibians, 44 species of fish, 39 species of aquatic plants, 79 species of insects.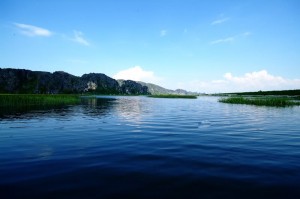 The water surface is as calm as a giant mirror, reflecting clearly every single carving line of limestone mountains which are shaped exactly with their name such as Meo Cao, Mam Xoi, Hom Sach, Da Ban…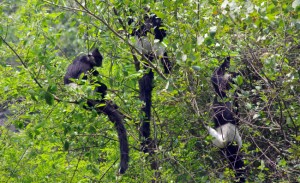 Of which, remarkableness is waterfowl which often migrates in winter; belostoma,  a nearly extinct insect species; and particularly Delacour's langur is in danger of global extinction.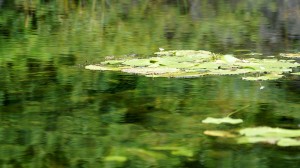 The water is so pure that visitors could see clearly the aquatic plants living in the pond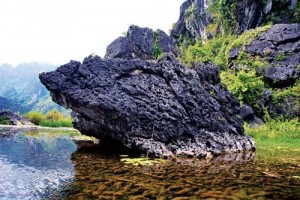 Van Long has 32 beautiful caves including many potential caves for tourism development like Ca cave, Bong cave Rua cave with the length of about 100 m to 250 m.
The landscape in Van Long reminds visitors of Ha Long Bay. That is why it is described as an "inland Ha Long Bay".