Binh Thuan is approaching more closely the list "Best beach destination in Vietnam". The province recently opened a very new beach namely Son My in Ham Tan District, following the unique beachfront campsite set up a few months ago.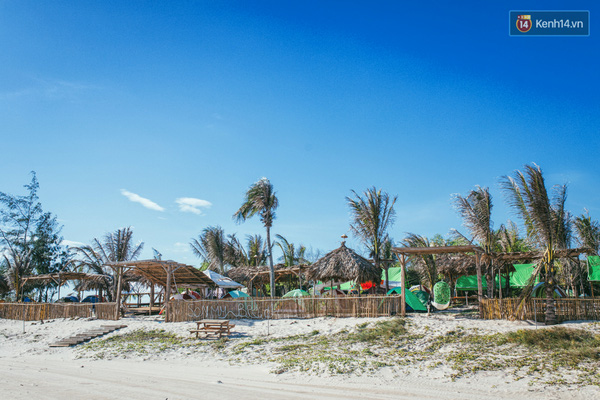 Located just 3 hours drive from Ho Chi Minh, Son My beach is almost isolated with a wonderful background of lush coconut palms, pinewood and clear tropical waters. The beach is still unknown to many travellers and rather quiet even at the weekend. If you are looking for a leisure holiday, it's a perfect destination to escape from hustle life and immerse yourself in nature.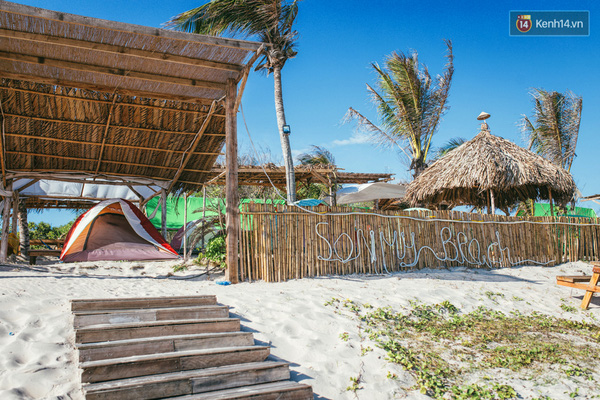 Son My Beach is also designed as a camping getaway in the great outdoors. This place has more than 20 tents in different sizes for individuals and groups. The tent rental is extremely affordable, around VND 75,000-150,000/person. Seaside camping is becoming Vietnamese youth's favourite as it is cheap and keeps them close to nature.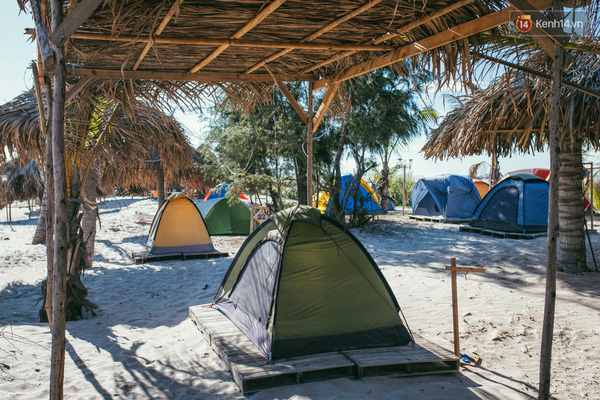 Over 20 tents are set up on the beach for rent. The visitors are allowed to bring their own tent but they have to pay an extra fee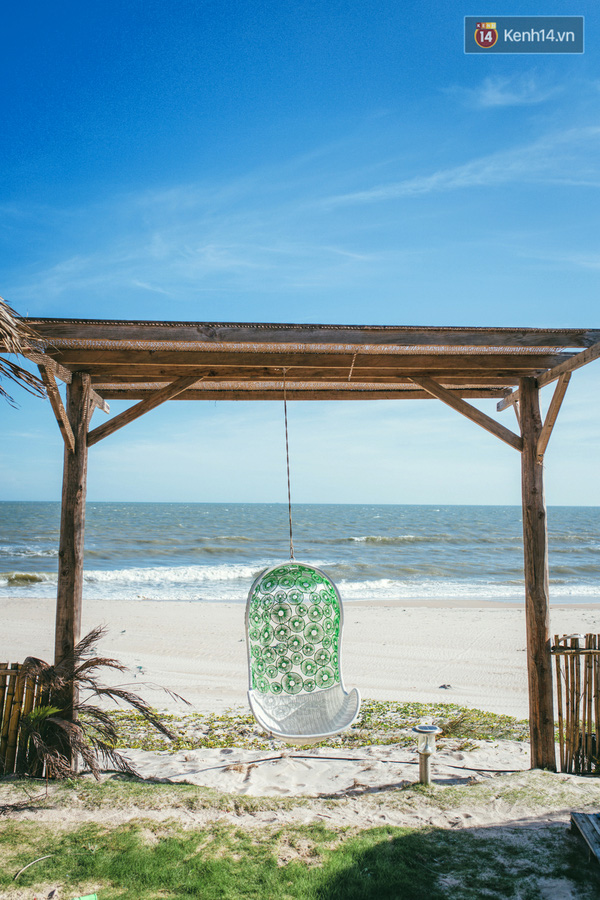 You will find a relaxing little corner while visiting the beach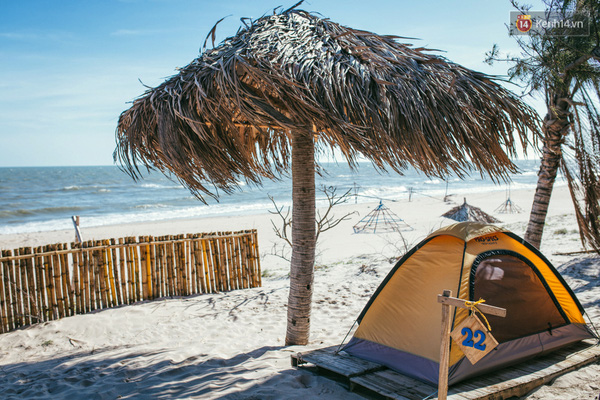 The campsite is located on the seafront offering a beautiful view of the sea
What makes My Son beach stand out from other beaches is beautiful cabins. If you cannot stand the heat and wind, just hide in the cabin.
The cabins are designed like a small villa. Each cabin has different colours standing for each country. You will know what country your cabin represents through the flag hang on the exterior wall. The cabin interior is well equipped with air-conditioner, TV, refrigerator, hair-dryer, fan… And the bathroom is clean and clear beyond your expectation.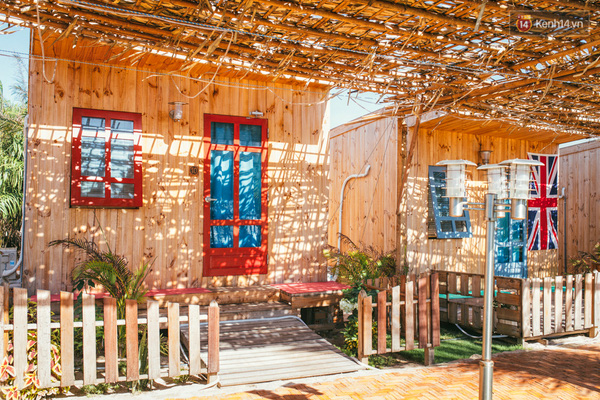 What do you think about these colourful cabins? Just one word. "Wow"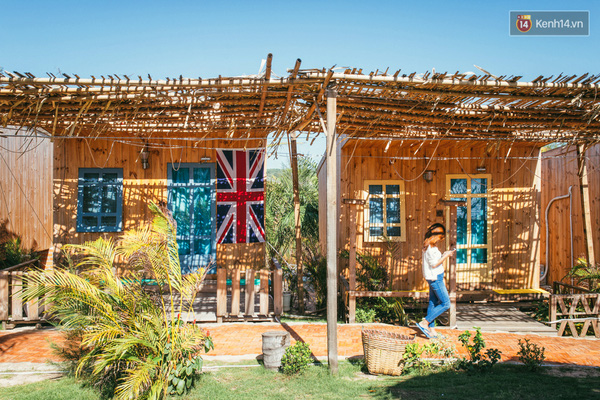 Cabin's color speaks the country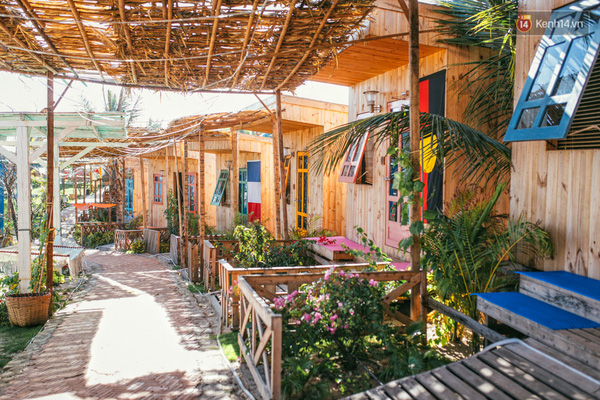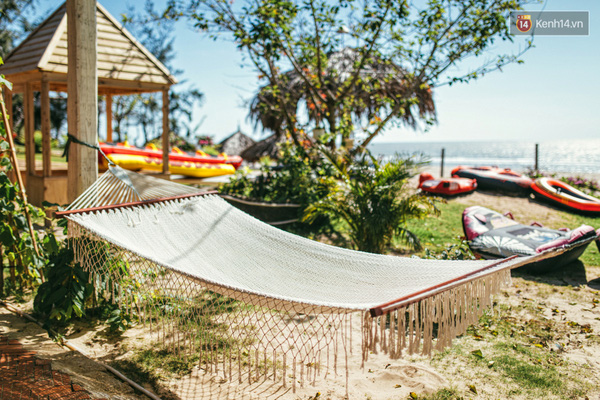 Girls will love this
You can enjoy the holiday completely in the cabin on sunny and rainy days. The cabins are located 30 meters away from the sea and very safe.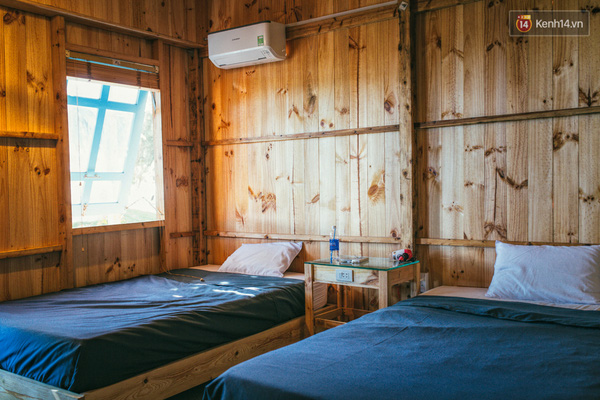 Double room with single beds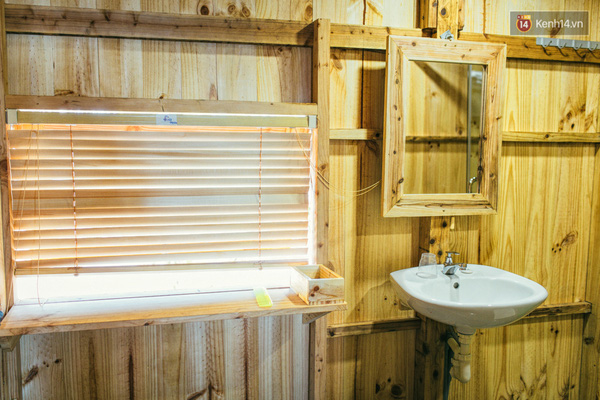 Inside the bathroom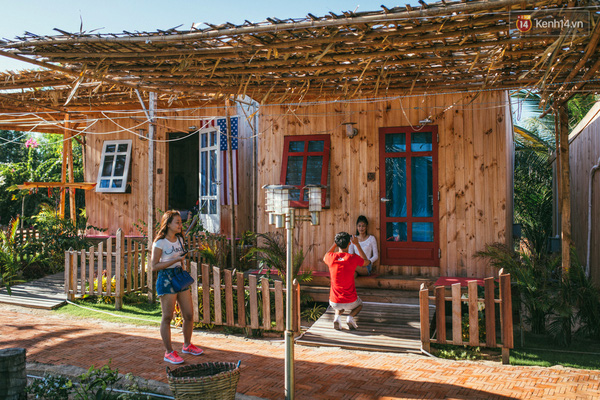 Let's take a photo. Why not?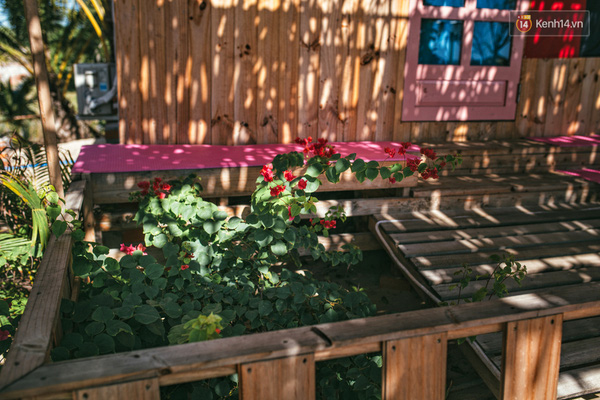 The beautiful small garden in front of the cabins transports you to more relaxed and peaceful. The room price ranges from VND 450,000 to 800,000.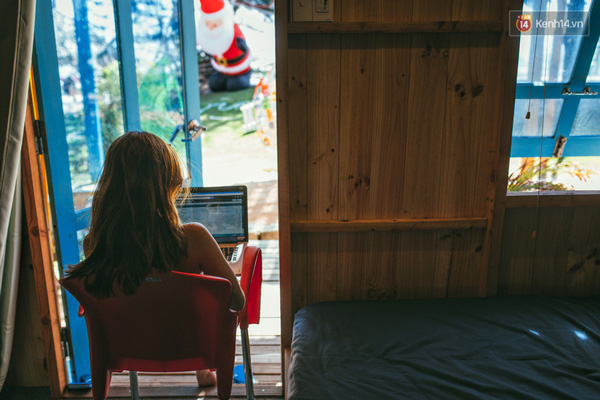 Open the doors and windows, let the wind come home and enjoy that amazing moment
View of the sea from cabin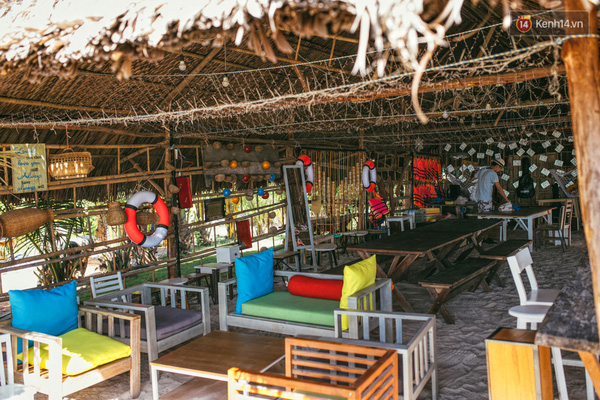 Well-decorated coffee shops 
One slight minus point is that complete upgrade is in progress so the beach doesn't offer many activities other than BBQ party and campfire that is only available at weekends. More cabins and water sport such as kayaking, jetski… will be offered next month so let's wait until that date.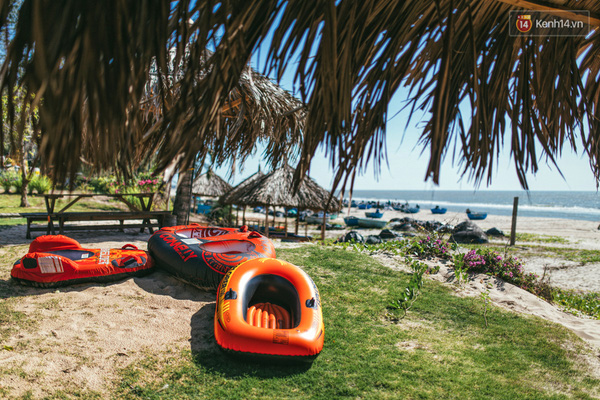 Source: http://kenh14.vn/doi-song/bai-bien-moi-o-binh-thuan-diem-den-sieu-dep-sieu-vui-cho-ky-nghi-tet-duong-lich-20151229130731123.chn