Daklak, in M'Nong language, refers to "Lak Lake" ("Dak" means "water" or "lake"), a real landmark of Daklak province. Daklak is located at the centre of Central Highlands, a major tourist destination of the region.
Compared to Kon Tum and Gia Lai, Daklak is much lower with the height from 400-800m above the sea. The northwest of Daklak is dry and hot in dry season while in the south and the east of the province the climate is milder and cooler. The dry season is from November to April, suitable for tourism activities. Daklak also has the largest coffee planting acreage and exporting yields of Vietnam. You can enjoy the true original coffee taste of Central Highlands which you can't find anywhere else.
This land has a wonderful river system and legendary waterfall collection of which each river and fall has to its own a birth legend and it just shows how dearly the local people here love their landmarks.
How to get there
Buon Ma Thuot city has an airport and straight routes to big cities such as Ha Noi, Vinh, Da Nang and Ho Chi Minh. The airfare is cheaper than other routes to other cities in Central Highlands. A Vietnamairlines one-way ticket from Ho Chi Minh to Buon Ma Thuat is under 1 million VND, round-trip ticket from Hanoi is 2,8mil; round-trip ticket from Da Nang is around 2mil. Flights from Vinh are in Tue, Wed, Fri, Sat, Sun, a round-trip is 2,8mil.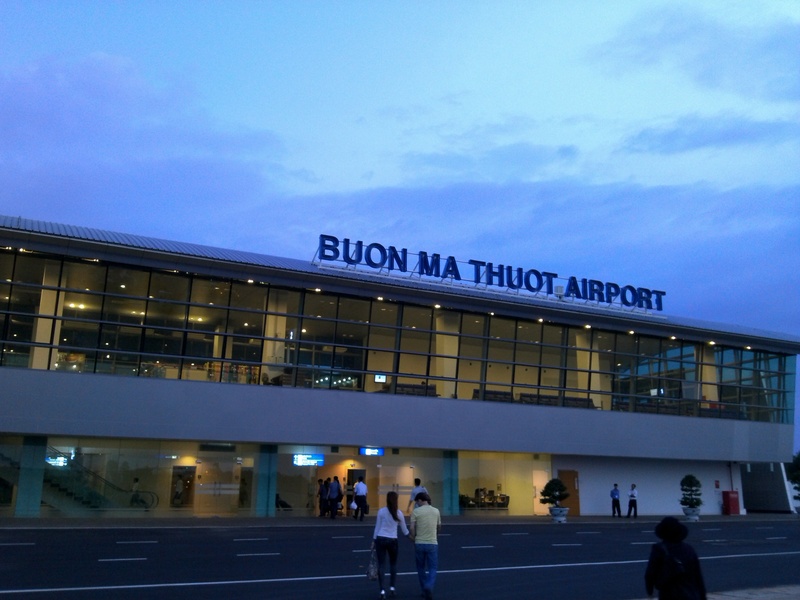 Vietjetair price is about the same as Vietnam Airlines, Jetstar is a little cheaper but fewer flights per week than the other two. You can hunt for even cheaper tickets on their discount campaigns on the internet.
By coach, you can easily buy a ticket from big cities to Buon Ma Thuot from Giap Bat station, My Dinh station in Hanoi; and from major stations in Ho Chi Minh, Vung Tau, Ca Mau…. From Hanoi, a ticket is around 600,000VND – 800,000VND. From Ho Chi Minh, it's around 200,000VND.
There are also routes from cities in central Vietnam to Buon Ma Thuot, prices depend on how long the trip takes.
Get around DakLak, Buon Ma Thuot
Distance from airport to city centre in Buon Ma Thuot is about 10km, from the bus station is only 4km, and you can go by bus, taxi or motorbike taxi. In Buon Ma Thuot, there is a motorbike rental service, price ranges from 120,000VND to 150,000VND per day, and you should get information about the motorbike and confirm the price first to make sure.
Another choice for you is going by bus to get around Buon Ma Thuot and to other districts.
Route no.1: Đạt Lý – Cư Jút – 12,000VND
Route no.6: Buôn Ma Thuột  – Cư Mgar – 21,000VND
Route no.7: Krông Pắc – Buôn Ma Thuột – 22,000VND
Route no.8: Krông Pắc – M'drak – 18,000VND
Route no.11: Buôn Ma Thuột – Krông Bông – 23,000VND
Route no.12: Buôn Ma Thuột – Lăk – 23,000VND
Route no.13: Buôn Ma Thuột – Krông Nô – 20,000VND
Route no.14: Buôn Ma Thuột – Đăk Mil – 24,000VND
Route no.15: Buôn Ma thuột – Buôn Đôn – 19,000VND
Buôn Ma Thuột-M'Drak – 42,000VND
Buôn Ma Thuột-Cư Kuin – 12,000VND
Minibus rental service is also available, but before making a deal, you should confirm carefully about the price of fuel, tolls, parking tickets and stops.
Hotels and hostels in Buon Ma Thuot are cheap, a standard double room in a hostel is around 150,000VND. Luxury hotels are Sai Gon – Ban Me, Dakruco, Dam San, etc., are 3-star or 4-star hotels.
Attractions
Buon Ma Thuot city is an old province which has aged to its 4000 years old archaeologically. Historically and ethnologically Buon Ma Thuot's age is hundreds of years. This highland city has plenty of interesting places for you to visit. If you are a coffee lover, you should visit Trung Nguyen coffee village. A village is a unique place with ethnic architecture style and distinctive coffee space. The coffee zone consists three old houses Cherry, Arabica and Robusta built with Hue architecture style. Trung Nguyen coffee brand is served here, with many kinds such as Weasel, Legendee, Creative, G7, Passiona. Cuisine zone offers over 50 dishes from all provinces of Vietnam. A buffet party is held here every Saturday night. Museum of Ethnology is a displaying place of many ancient artefacts that are the oldest and most valuable of ethnic minorities living in Central Highlands. World Coffee Museum brings to you a great experience of coffee history in Vietnam as well as in the world. Other zones as coffee garden and recreation park are worth your visit.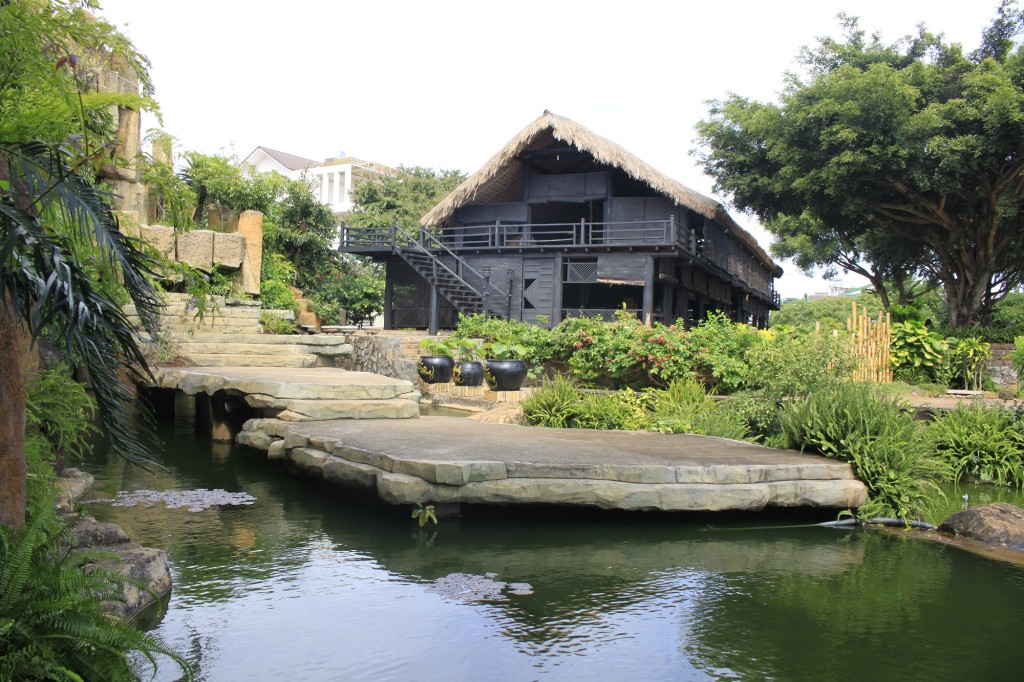 Daklak Museum of Ethnology is built on the land that was King Bao Dai's palace in the past. The museum is an excellent combination of traditional and modern styles of architecture. The new building has a shape of the traditional longhouse of E De people. The second floor of the museum has 3 sessions: Biodiversity zone (middle) – displaying the images and artefacts of ecosystem and pedology of Central Highlands. The ethnic culture zone (left) – showing images, artefacts of ethnic groups in the region. The history zone (right) – images, artefacts of ancient people, people in wartime, work equipment….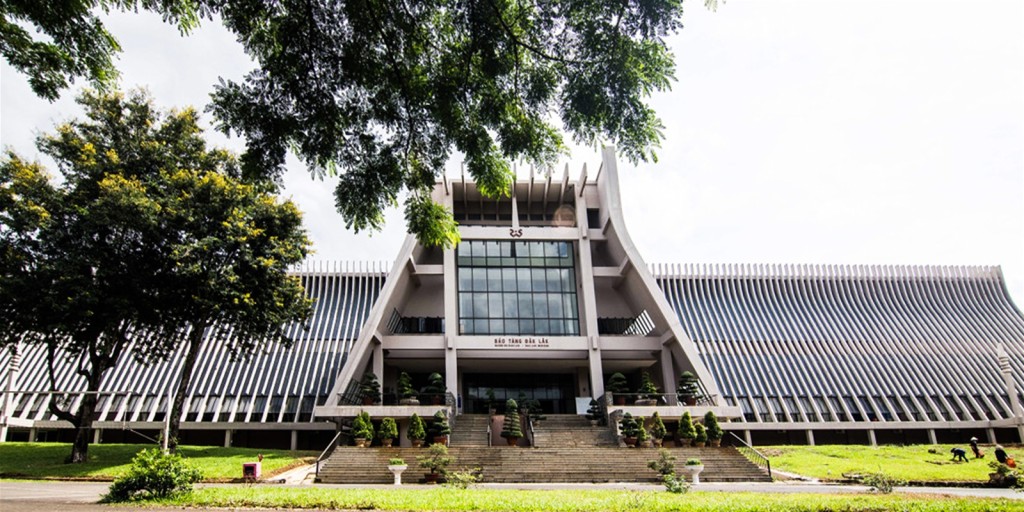 Akô D'hông village is 2km away from the city centre, home to E De, M'Nong people. This village is a wealthy community, and the people are living in good condition. They had chance to rebuilt and decorate their house making them more beautiful. Villagers occasionally have festivals each year. They sing, dance and play music under the longhouse roofs so peacefully and merrily.
Ea Kao Lake Ecotourism Area: only 12km from the city centre, an artificial freshwater lake is named after Ea Kao stream referring that the lake will never be dried. This place is perfect for camping or outdoor picnic in a large group.
Don village: 50km away from Buon Ma Thuot on the west, Don village is located within Yokdon National Park. This land has a tradition of hunting and taming wild elephants. On the way to the village, you will pass Đăk K'Rông river and Serepok Hydroelectric Lake. This village is home to E De, M'Nong, Gia Rai, Lao, Thai… minorities. Because of its location near to the Yokdon forest, Don villagers have developed their elephant hunting and taming tradition for a long time. There is also available an elephant riding service priced 300,000VND per 30 minute per 3 persons. You will have a chance to experience Serepok river crossing on elephants. The longest suspension bridge and longhouse are also in this village.
Lak Lake: the famous lake even made it into the name of its province. This site is 50km far from Buon Ma Thuot. Only behind Ba Be lake, Lak lake is the second-largest natural freshwater lake in Vietnam. Of course, there is a legend related to the lake. According to M'Nong people, a very long time ago, the God of Fire had prevailed over the God of Water in a war which caused heavy damage to M'Nong villages. Meanwhile, a boy who was born as a result of the love between the God of Fire and a young woman started his journey to find a water source to help people in order to atone for his father's fault. After many days finding nothing, the boy stopped and rested near a narrow stone crack. He noticed an eel being stuck in the crack. After received his help, the eel wanted to repay his kindness, so it led him to a huge freshwater lake. M'Nong villagers moved to and lived near the lake which is no other than Lak Lake. This lake is 5km2 wide, linked with a fountain stream of Chu Yang Sin mountain which is not far away from Lak lake. The landscape of this region is majestic and beautiful, a great place to take pictures.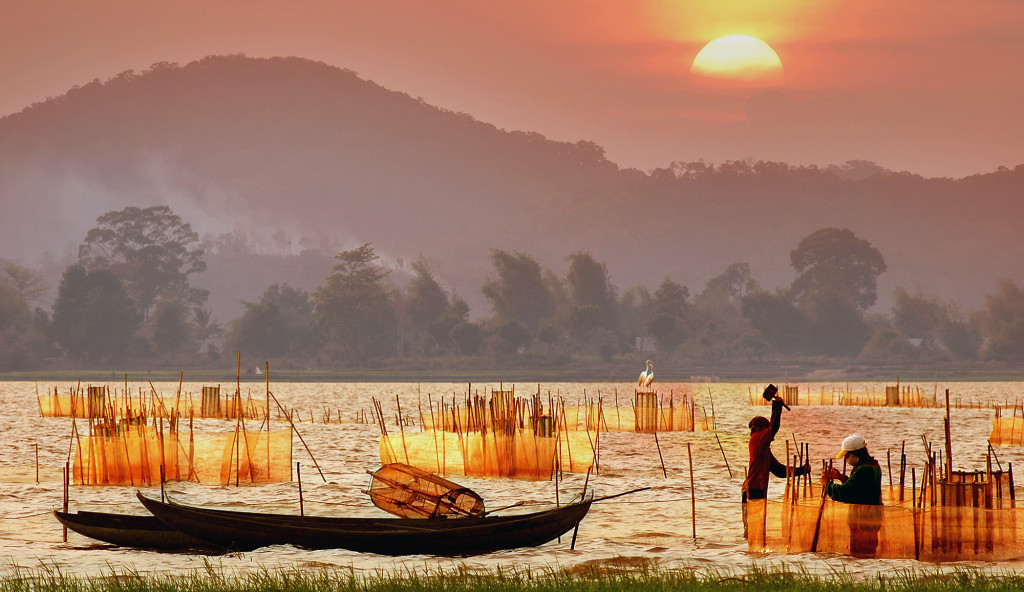 Đrây Sáp and Đrây Nur waterfalls: in the outstanding collection of waterfalls of Daklak, Dray Sap and Dray Nur are most famous and praised for their endless beauties. Located 30km on the south, two falls lie on two different provinces. Both falls are of the Serepok river system but on different braches. When the river reaches this region, it separates into 2 branches and in other parts, the two branches join into one. Dray Sap fall is "husband fall" and Dray Nur is "wife fall". There are a lot of legends related to these two falls. The most famous one is the mountainous version of "Romeo and Juliet". Once upon a time, there was a young couple from two different villages loved each other so dearly. But these two villages had a conflict that was unable to be solved. The villagers of both villages found out their relationship and tried to prevent them from being together. After quite a time of fighting for love, the young couple decided to jump into a deep river leaving everything behind. The god seeing the tragic ending of two lovers raged at two villages, raised a fierce storm and split the river into 2 branches at the same time separated two villages till the end of time. After that, the villagers named these two falls as husband and wife falls to remember the young couple who never got to be together. You should visit the two falls in the wet season to enjoy the fierce water flows although at this time the access roads are quite arduous.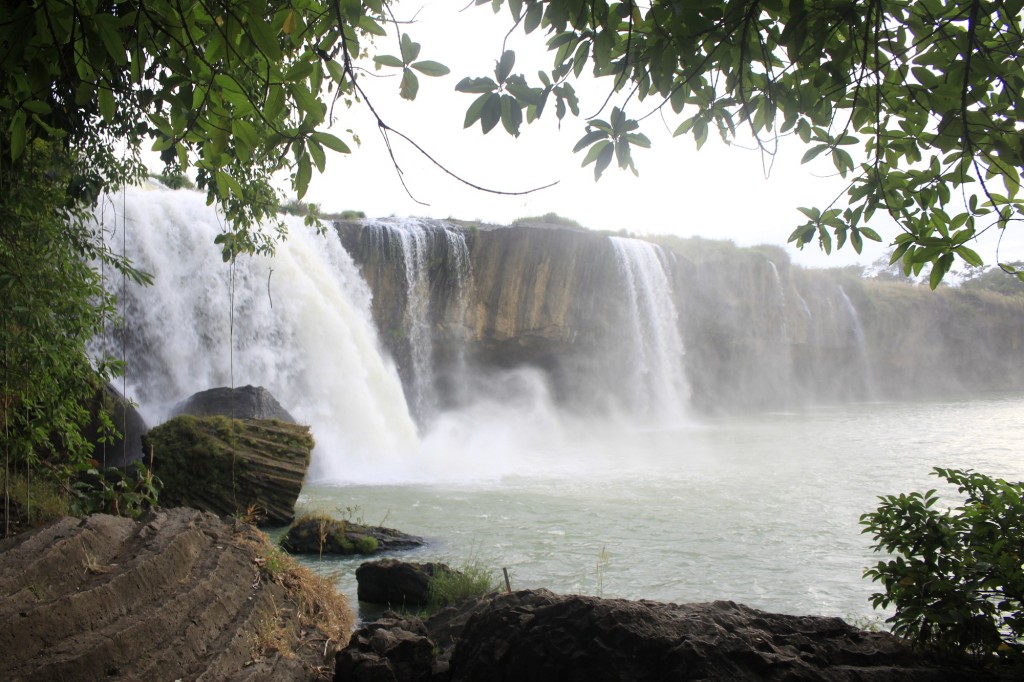 Thuy Tien waterfall whose beauty is compared to a fairy hidden in the woods is in Krong Nang district. The falls has 3 levels in a wild and remote complex. Or Virgin waterfall has also beautiful scenery that worth your visit.
Foods
Khot Cake: some people think that the cake's name came from the sound "khot khot" of the cake when oil starts boiling. Another opinion supports the idea that this name came from a Mandarin word "khot" in the meaning of hardship or hard work because, in the past, the local people were so poor that they didn't have meat to eat so that came up with this cake which is made out of only flour. The main ingredient to make this dish is rice flour, being kept in water overnight then minced and made into round shapes. The cakes are fried with oil until they get brown and served with sauce.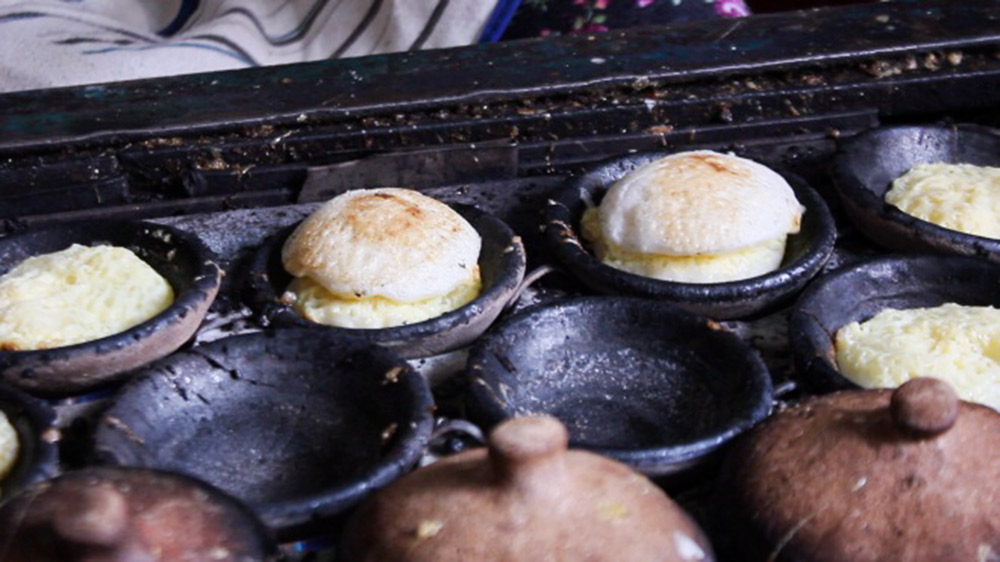 Grilled chicken of Don Village: the chickens must be young hill chickens. The whole chicken will be marinated with chilly salt, citronella juice, and honey. Use 2 bamboo sticks to clamp the chicken then grill on a coal fire. Serve the dish with chilly salt or citronella salt.
Lang fish: this tasteful fish can be found in Serepok river. Many dishes can be made with Lang fish.
Grilled beef: the meat is sliced thin and marinated with spices, basked under sunlight for one day. When you want to eat, you just need to grill it on fire. Local people often eat beef with golden ant salt.