19/12 street which was once a noisy, crowded parking lot for motorbikes and cars now has turned into the first book street ever in Hanoi. The new street is a great destination for not only book lovers but also those who want to enjoy your time at an urban-styled, quiet and beautiful place.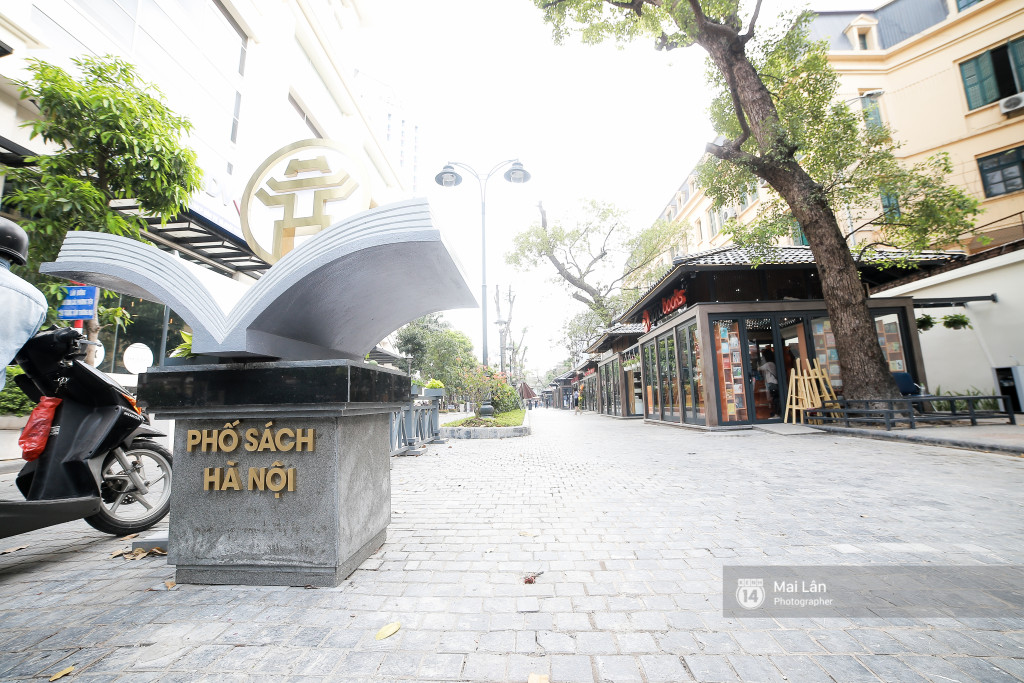 To uphold the reading book culture, from May 2017, Hanoi has opened a very new book street with a totally different style from the already well-known book street Dinh Le street at Hoan Kiem Lake. It's modern, well-designed and very organized. The new book street is also a walking street dedicating the whole of its space for buying and reading books. The stores are now operated directly by the book brand themselves so you don't need to worry about fake books.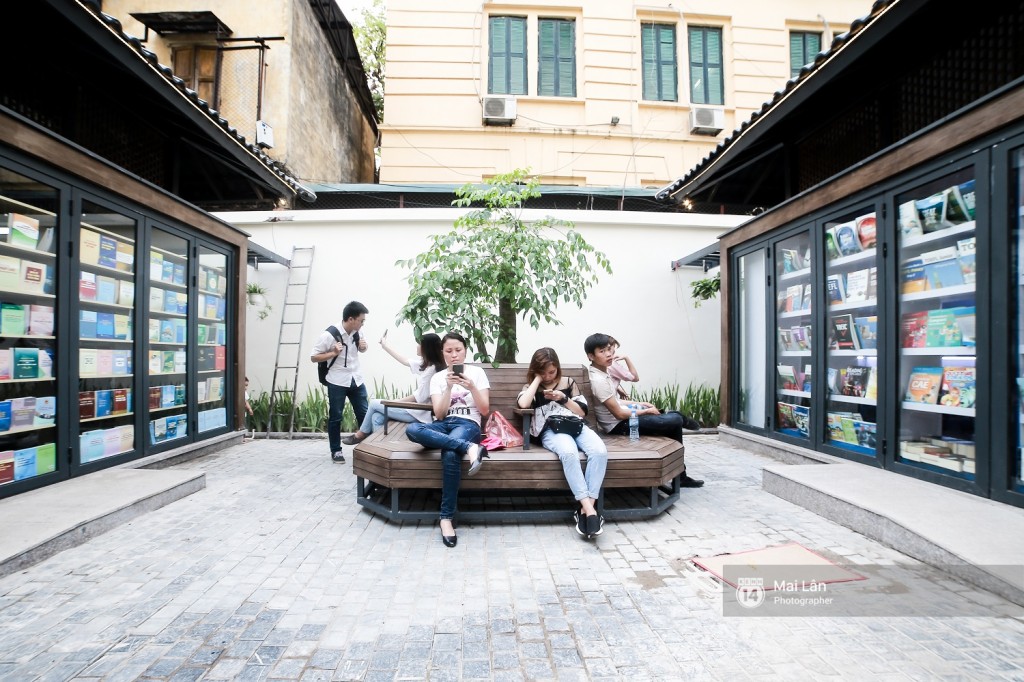 In the past, this street was also remembered with the name "Hell market" where you could find the infamous dish dog meat. On the ground of the old market, a flower garden replaced but the sidewalks were always filled with motorbikes and cars. In its final evolution, from May of 2017, Hanoi decided to open its first-ever book street, the definition of which is not only the street you can't come to choose and buy books but also space specifically designed for reading.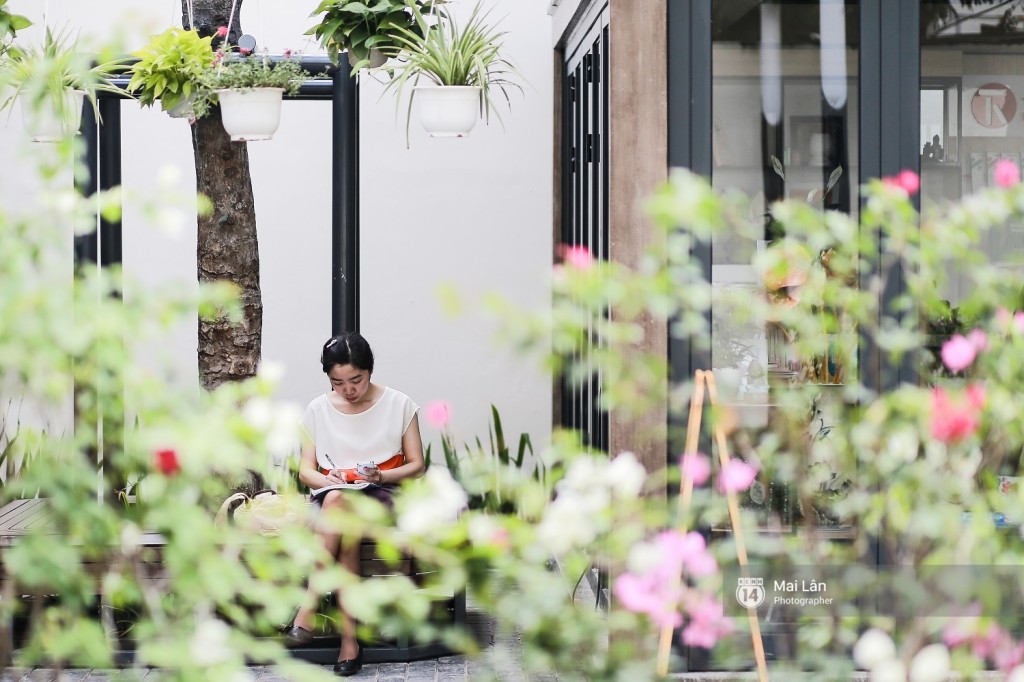 Even some locals find it a surprise but in a good kind to see how this street has changed. Indeed, no vehicle is allowed beyond the entrance, making it much less noisy and more space for pedestrians to walk without being worried all the time about the city's hectic traffic. The entrance of the street is made in a small statue of an open book, with the sentence "Pho Sach Ha Noi" (Book Street of Hanoi) under and symbol of the city above.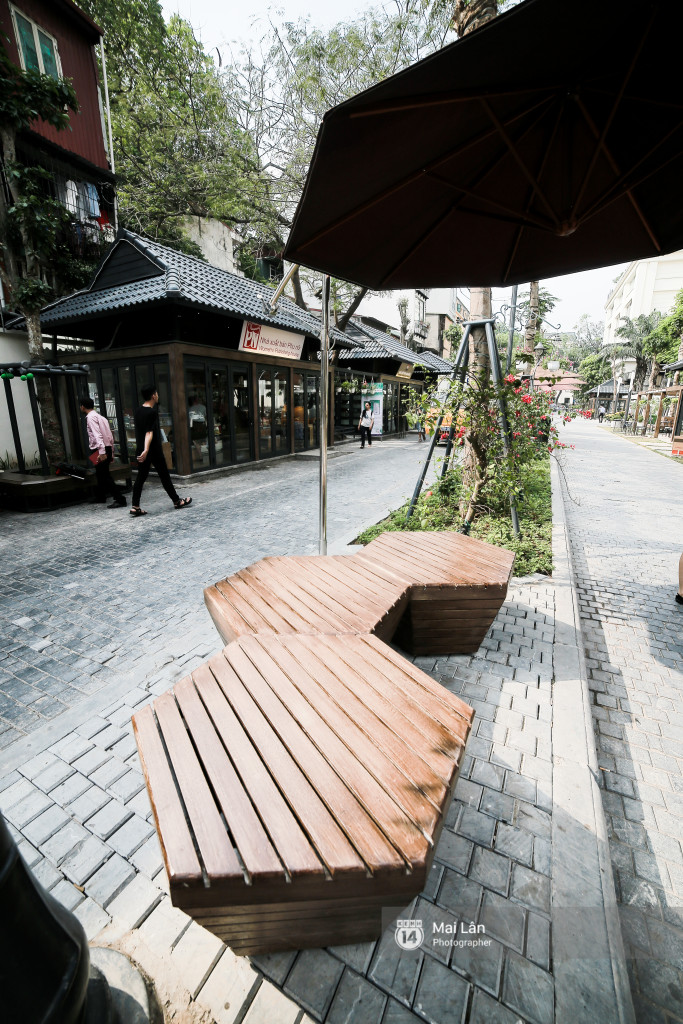 The book stores lay on both sides of the street, all are built in an identical design of square wooden houses with glassed walls and hip-and-gable roofs. Each book brand presents its name right in front. You can find there a pretty road verge full of plants and flowers interleaved with benches and chairs under the umbrellas for sunny days. The reading space is lovely, free and quiet. There are numerous restaurants that serve drinks and foods from day tonight.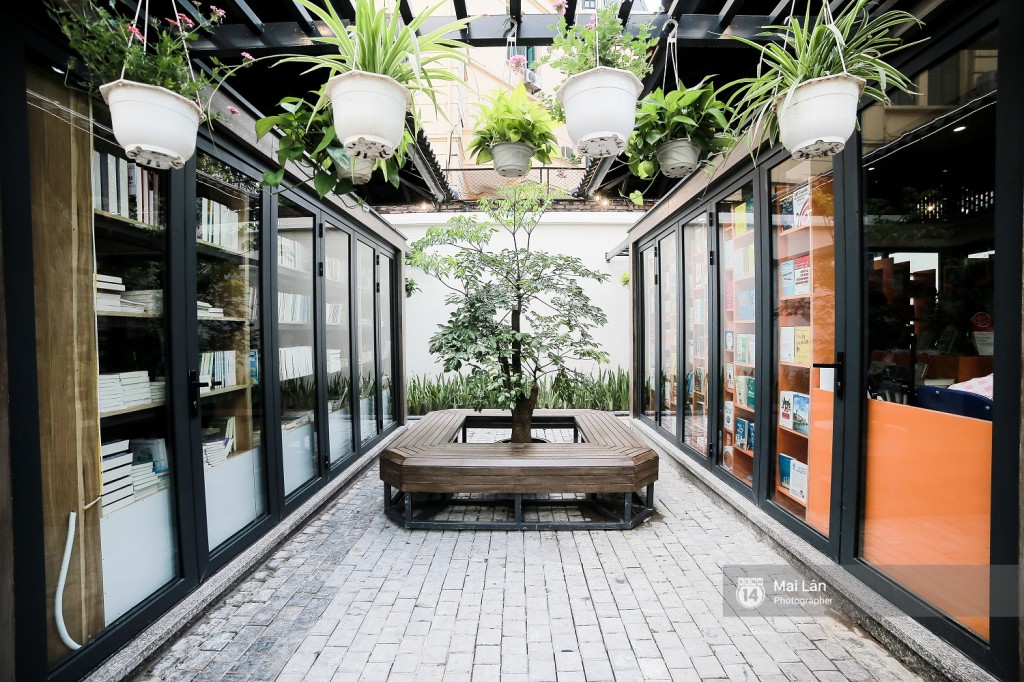 Inside the stores, bookshelves are well set, books are categorized on genres, making it so easy to find. The staff can speak  English, in case you need help, communicating in English should be no problem.
There are 16 book stores in on both sides of the street, each store presents editions from most prestigious Vietnamese book brands such as Nha Nam, Alpha Book, Phuong Nam, Ha Noi Book etc.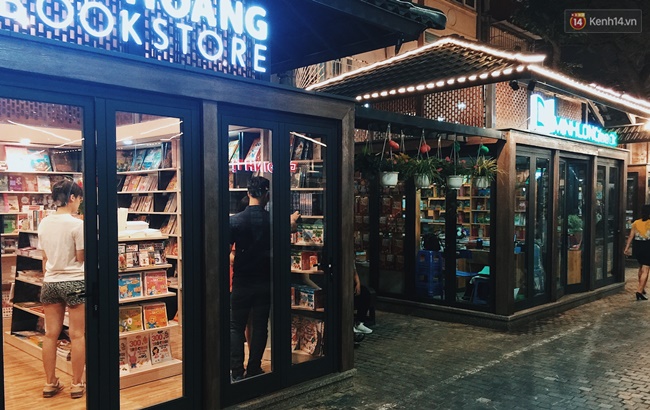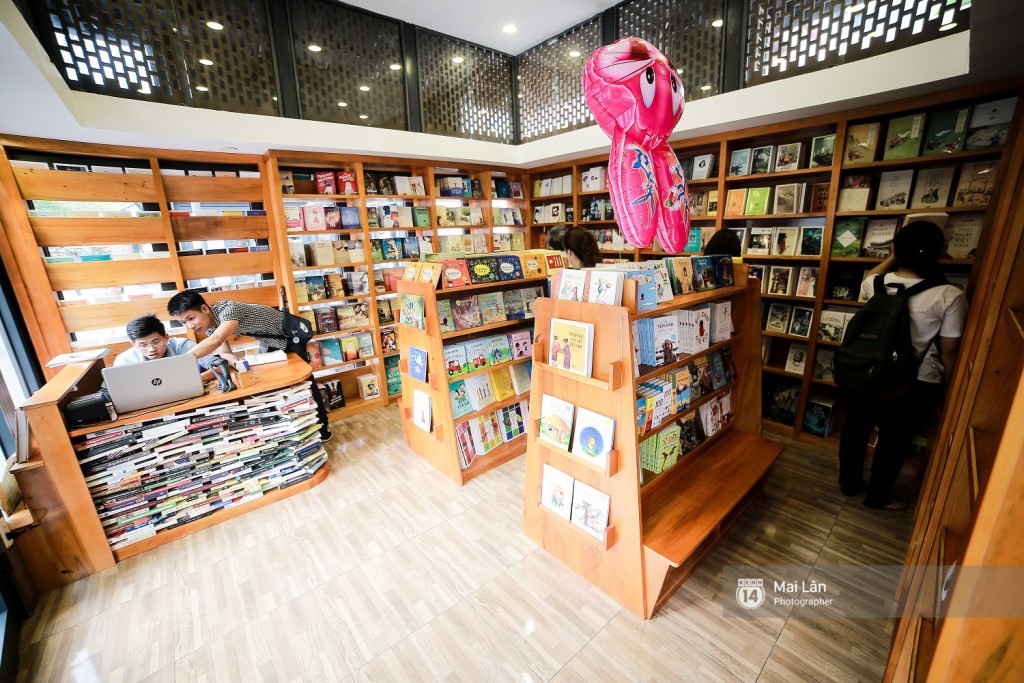 *Full credit goes to Kenh14 for these wonderful photographs.
Street 19/12 is rather close to Hoan Kiem Lake, but due to the name of the street in Vietnamese, you might find it hard to search on map.