From 2nd of September, the walking streets around Hoan Kiem Lake will officially be opened. No vehicles will be allowed into the restricted area during 7 PM of Friday to 12 AM Monday every week piloting from now to the end of the year. Together with this, there is much other good news for tourists around the world that you might want to know.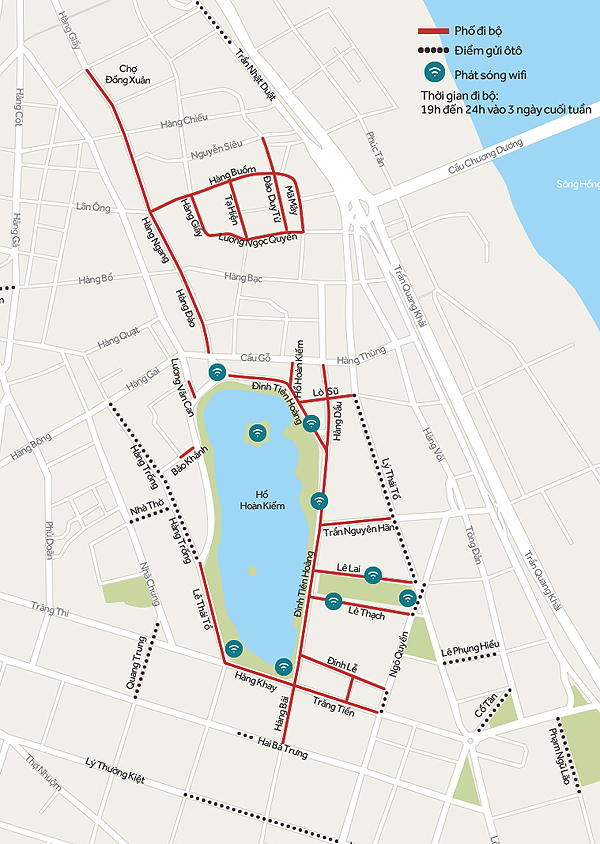 Walking streets are now: Dinh Tien Hoang, Hang Khay, half of Le Thai To, Le Lai, Le Thach, Tran Nguyen Han, Dinh Le, Nguyen Xi, Trang Tien, Lo Su, Hang Dau, Sword Lake, Luong Van Can, Hang Bai, Bao Khanh.
Free Wi-Fi
From September 2016, 21 generators will be installed around Sword Lake's area providing free Wi-Fi in order to help tourists to easily find information on the internet. You can connect to the user "Free Wifi UBND TP Hanoi" by typing your phone number. Free internet access is granted for 30 minutes only and if you want to continue using, you have to repeat connecting all over again.
Night activities until 2 AM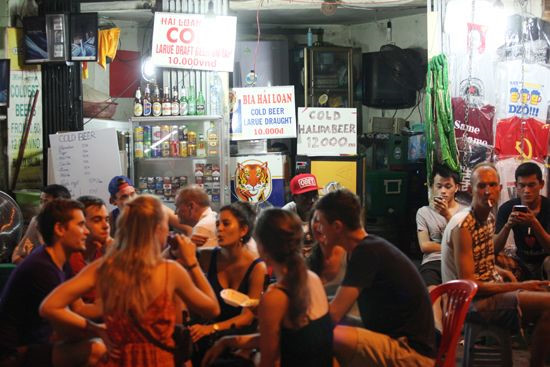 Also from this time, restaurants, private businesses, bars and food stalls in the Old Quarter are allowed to open until 2 AM but again only during weekends. This can be considered as an achievement for tourism industry after many complain and proposals of both tourists and business owners when the previous regulation made everything closed after midnight causing many difficulties for entertainment activities of locals and tourists in Hanoi.
More public and free toilets
The lack of public toilet is no longer is a problem for tourists visiting Sword Lake. The 6 free public toilets now open for 24/24 located at Le Lai street, Dinh Tien Hoang street, number 8 Le Thai To, number 29 Hang Khay, two toilets near the lake. In this time, 9 places more are committed to providing free toilets. Together with this is the new trash bins that are placed everywhere in the area. In the coming time, 1000 public toilets will be set all over the capital city.
More culture and art activities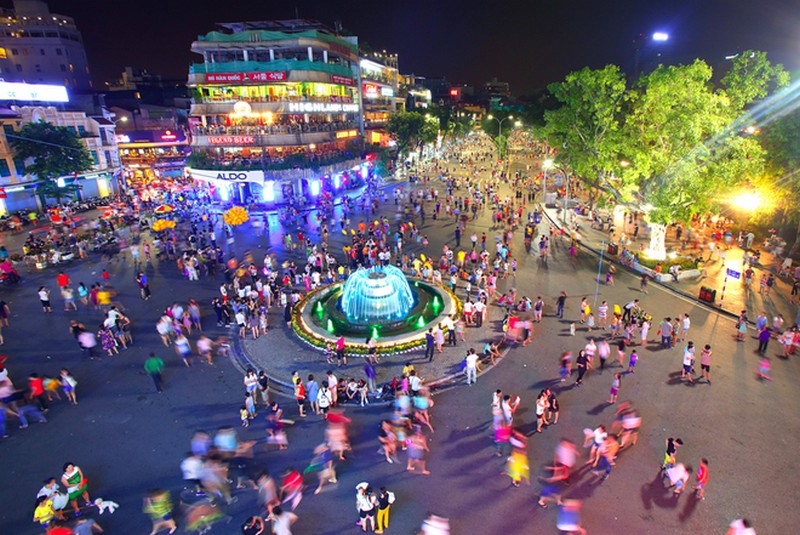 Cultural and art activities also will be more than before for sure. Walking streets are the perfect places to promote traditional culture traits such as dragon dancing, music performances, traditional games, exhibitions and traditional food street. The famous night market from the lake to Dong Xuan market is still the highlight of the walking space where you can shop some finest Vietnamese souvenirs and handicraft products.
Walking streets are the important move in the big plan of Hanoi to increase tourism development by 2020 in hope to welcome its 30 millions visitors of which 5.7 million are foreigners.