Phu Quy island or Cu Lao Thu island of Binh Thuan province is located about 110 kilometres from Phan Thiet. The island is famous for its pristine beauty and friendliness of local people. This is the perfect destination to travel in summer. The name of the island literally means "wealth" or "richness".
Phu Quy archipelago covers an area of about 32 square kilometres with a population of 35,218 as of 2015. The islanders live mostly by fishing, farming and some crafts like weaving, hammock knitting….
For foreign travellers, the island is under military control, so it's difficult to get a permit to travel. However, you can ask your guesthouse host and they will help you to get the permit in Phan Thiet city.
When to travel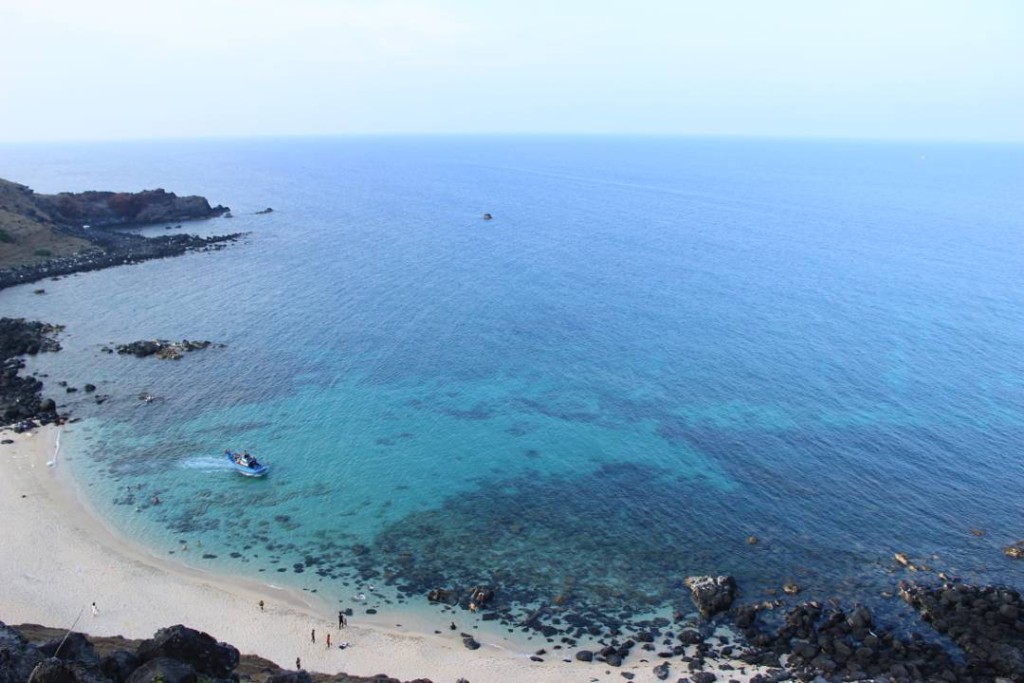 Between December and June is the best time to travel to Phu Quy island, October should be avoided because of storms and strong winds. The island is pretty far from the mainland, you should at least spend two or three days to discover not only the natural landscapes but also the rustic life of the islanders.
How to get there
People say that even the local people when to want to visit the island find it arduous, to travellers it'd be ten times harder. A boat ride to the island alone takes you at least three hours with speed boats and 6 hours with larger ships. If the weather turns bad, no ship or boat will sail. There are times tourists are stuck on the island for days because of bad weather.
To get to Phu Quy island, you must first get to Phan Thiet, then catch a boat/ship to the island. This is how you do this:
From HCMC/Saigon, you can go by motorbike, bus, and train.
By train, there are four trains on this route SPT1, 2 (running daily) and PT4, 3 (running on weekends):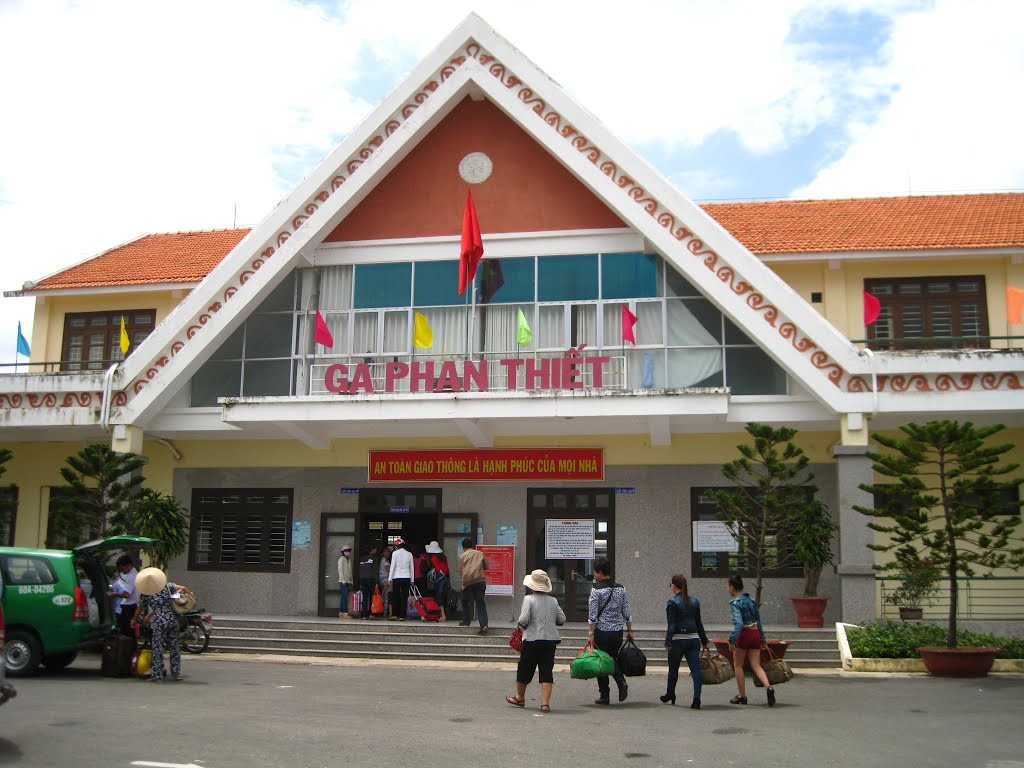 SPT2 (Saigon – Phan Thiet): Dept. 6:50 Arr. 10:30: from 125,000VND/ticket
SPT1 (Phan Thiet – Saigon): Dept. 14:05 Arr. 18:40: from 125,000VND/ticket
PT4 (Saigon – Phan Thiet): Dept. 17:05 Arr. 21:35: from 115,000VND/ticket
PT3 (Phan Thiet – Saigon): Dept. 22:05 Arr. 03:25: from 95,000VND/ticket
Note: PT4, 3 are not available at the moment.
By bus, you can choose Hoang Long, Hanh Café, Phuong Trang or The Sinh Tourist for straight bus from Saigon to Mui Ne (Phan Thiet). The price for one ticket ranges from 100,000VND to 140,000VND.
From Hanoi, you can get to Phan Thiet by bus, train and plane (to Cam Ranh or HCMC). Open bus from Hanoi will cost you 700,000 – 800,000VND per ticket and a long time travelling. Train from Hanoi is also a bad choice because of the very long time spent on board. We suggest you take a plane from Hanoi to Cam Ranh or HCMC first then take a bus Phan Thiet and in this way, you only need 4 hours of travelling place to place.
From Phan Thiet, reach Phan Thiet harbour located at no.75 Trung Trac street to catch a boat to Phu Quy. Boats to Phu Quy island depart at 8:00 and 11:00 in normal weather condition. The boat schedule would likely be changed or cancelled if the weather turns bad so you must make sure to check the weather's forecast before booking.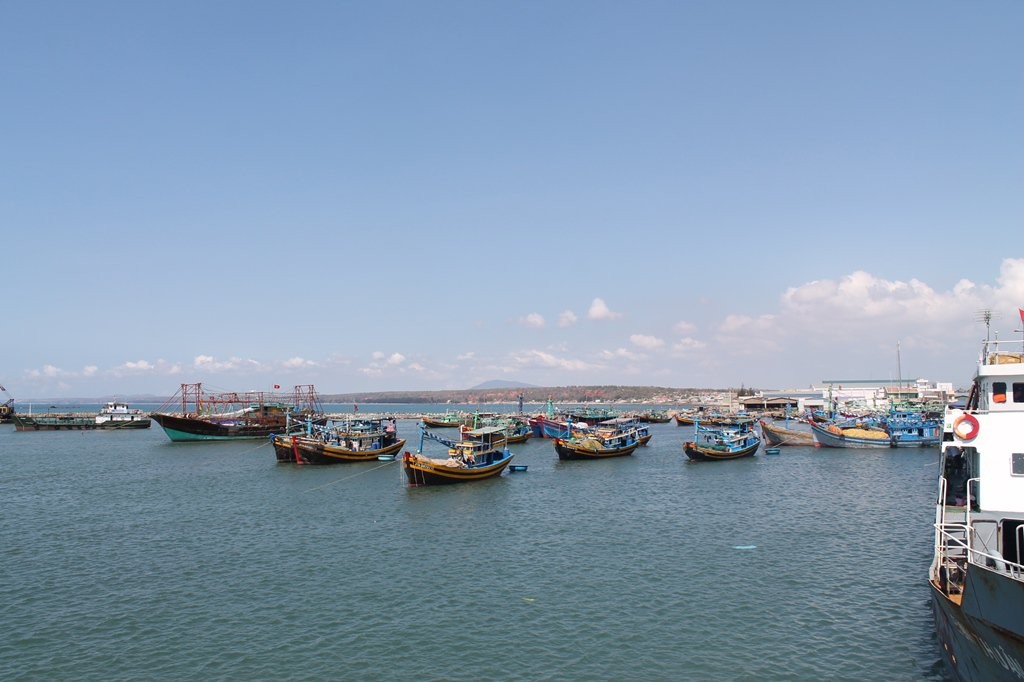 There is two types of boat/ship to Phu Quy island. The slow and old ships which are Phu Quy 7, Que Huong 2, Binh Thuan 18 and Binh Thuan 16 will make it in 6-7 hours. These ships often are full of people, animals and goods and they will tire you out pretty quick by seasick, noises and smells.  There is only one medium-speed boat that is Hung Phat 26 running every day with only 3-4 hours sailing.
Slow ships: 150,000VND (standard seat), 250,000VND (room seat)
Speed boat: 250,000VND (normal seat/berth), 350,000VND (air-con berth)
Get around
You can rent a motorbike from the homestay you are staying to go around the island for just 100,000VND per day.
Attractions
The island is quite large and you probably need two days to explore.
The beaches on the island are pristine, very beautiful with white sands, emerald blue seawater and they are far from residential areas. Bai Nho (Small beach) has an elegant crescent-shaped beach with rock settings but not suitable for swimming because there are reefs under the surface. Vinh Trieu Duong beach is incredibly blue and clean with white sands and the best place to swim on the island.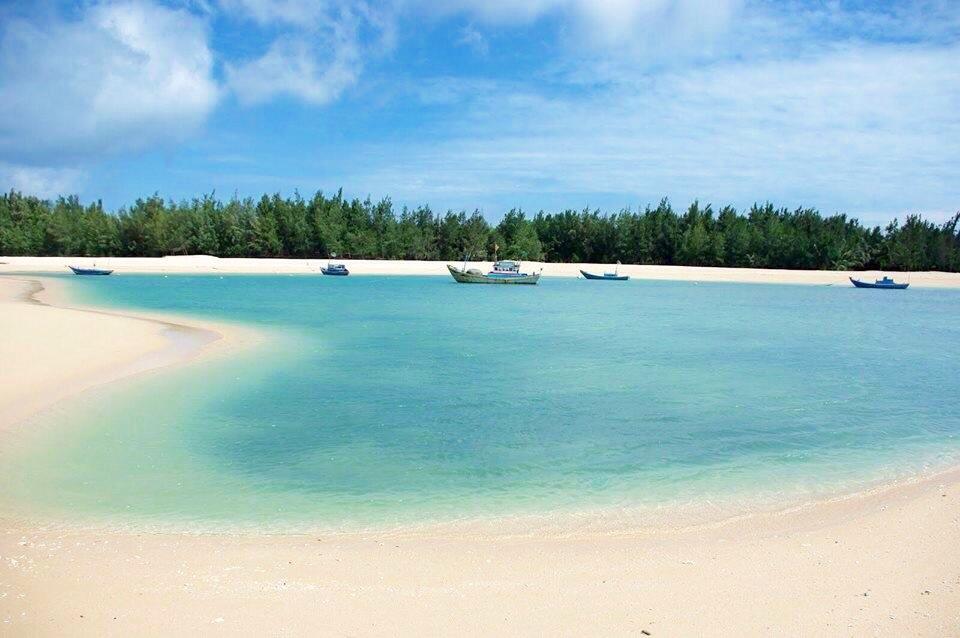 There are ten islands surrounding the main island and some of which have wonderful views like Hon Trung (Egg island), Hon Do (Red Island), Hon Den (Black island) and Hon Tranh. Hon Tranh is only 15 minutes from Phy Quy port but remember that you can only visit this island if you have a permit from the marine.
Linh Son pagoda – Mount Cao Cat: the Buddhism pagoda Linh Son is located on Cao Cat mountain which has a very unique shape. The mountain is on an altitude of 100m above sea level with a giant spiral boulder cliff facing the sea. On the mountain's peak, you can take in the magnificent natural scenery of not only Phy Quy island but also other islands around.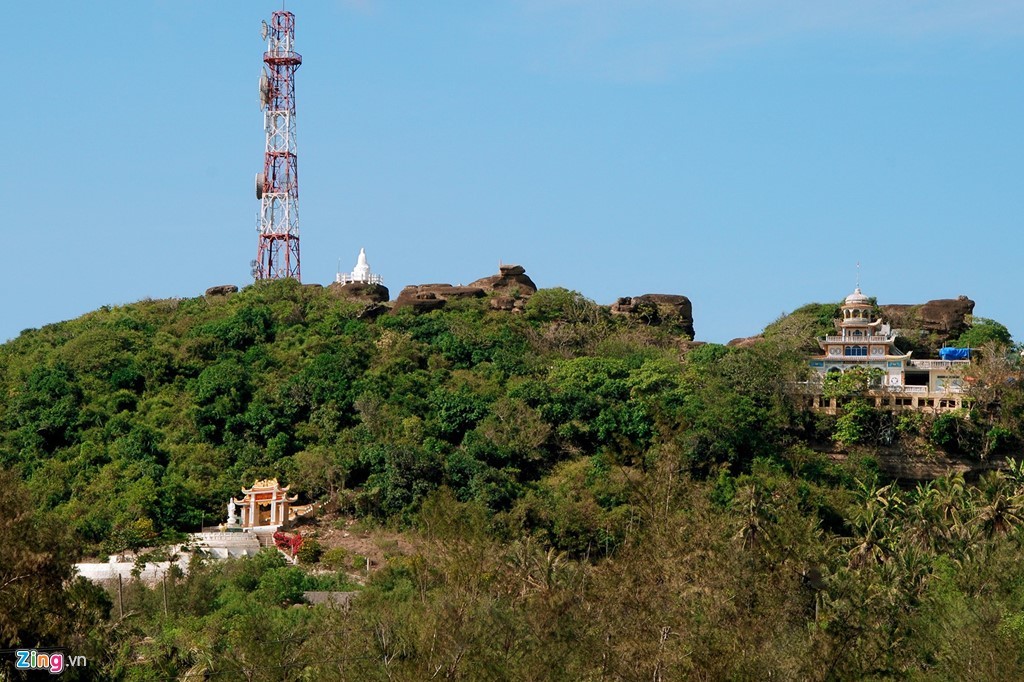 The island's lighthouse and wind turbines: there are three wind turbines and six generators on the island to supply power for the population and a lighthouse on Cam mountain. To reach the lighthouse, you will have to climb 120 stone steps from the foot of the mountain. The uphill panoramic views are stunning, especially on sunny days.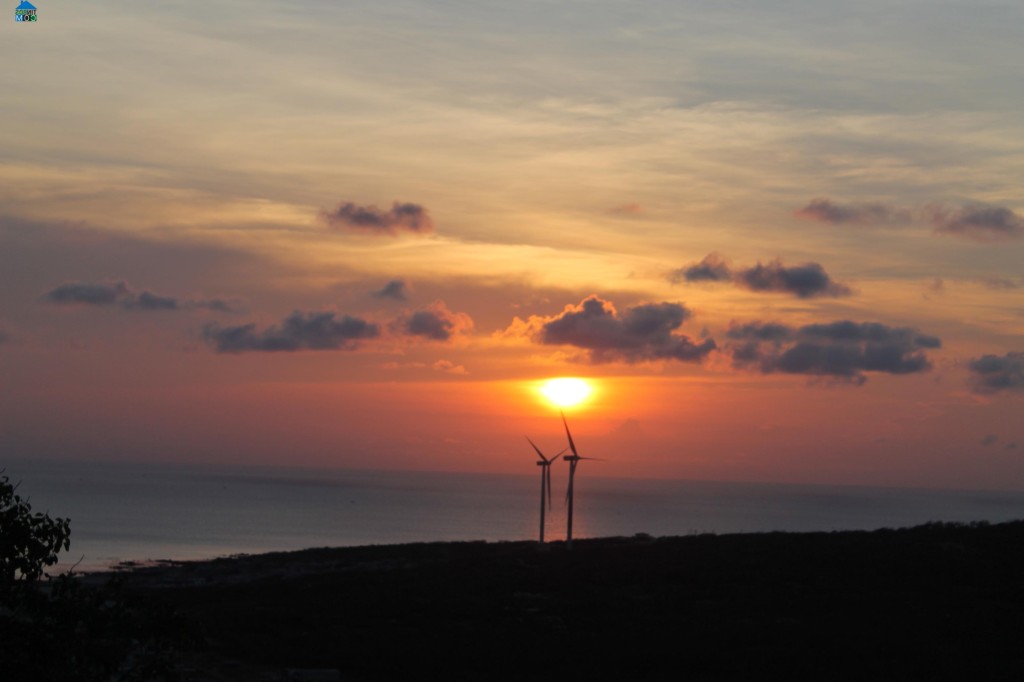 Thay Nai tomb is built from 17th century, located on a high hill of Phu An village worshipping Thay Nai who is viewed as one of the sea gods. Doi Thay beach located near to the tomb is a quiet, nice beach and Doi cape is the perfect place to watch the sunrise.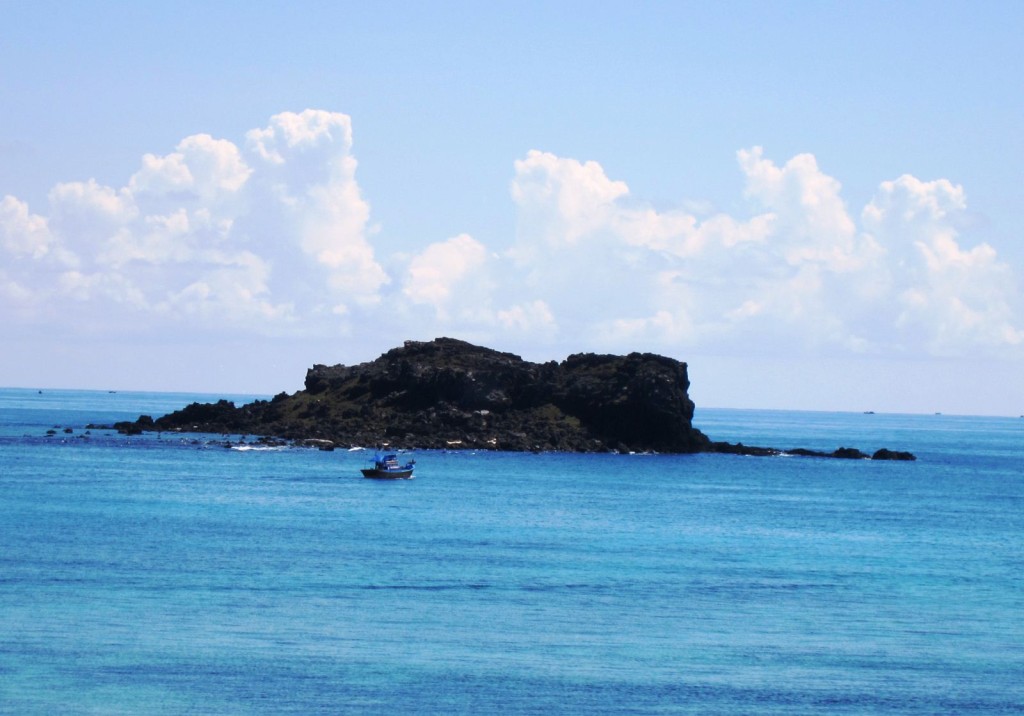 Van An Thanh temple is where you can find the giant whale skeleton. Whale worshipping tradition has been long established in Vietnamese coasts and islands. The fishermen believe that the whale is a sea god that keeps them safe and protect them from the storms. Van An Thanh was built in the 18th century and in 1941, a whale body drifted to Phu Quy island. The locals preserved its skeleton and held a burial ceremony. The temple is also home to nearly other 100 skeletons of fishes, turquoises, etc.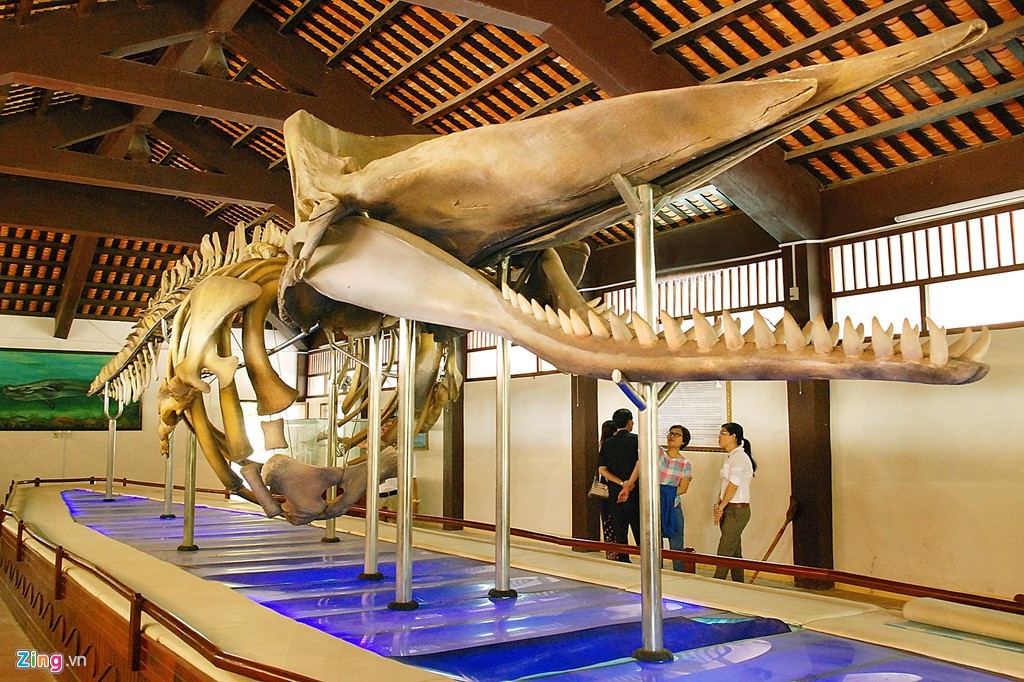 Linh Quang Pagoda is the largest pagoda on the island and the oldest pagoda surrounded by sea, with its name bearing the wish for light, enlightenment, and a bright future in which all islanders are happy and safe. Built-in 18th century, until now the pagoda has been renovated several times, expanded in size, changed in structure and design, having a serene yet solemn beauty. Especially, within the pagoda's yard, a 9-level chedi stands proudly representing for the wealthiness and affluence of the island.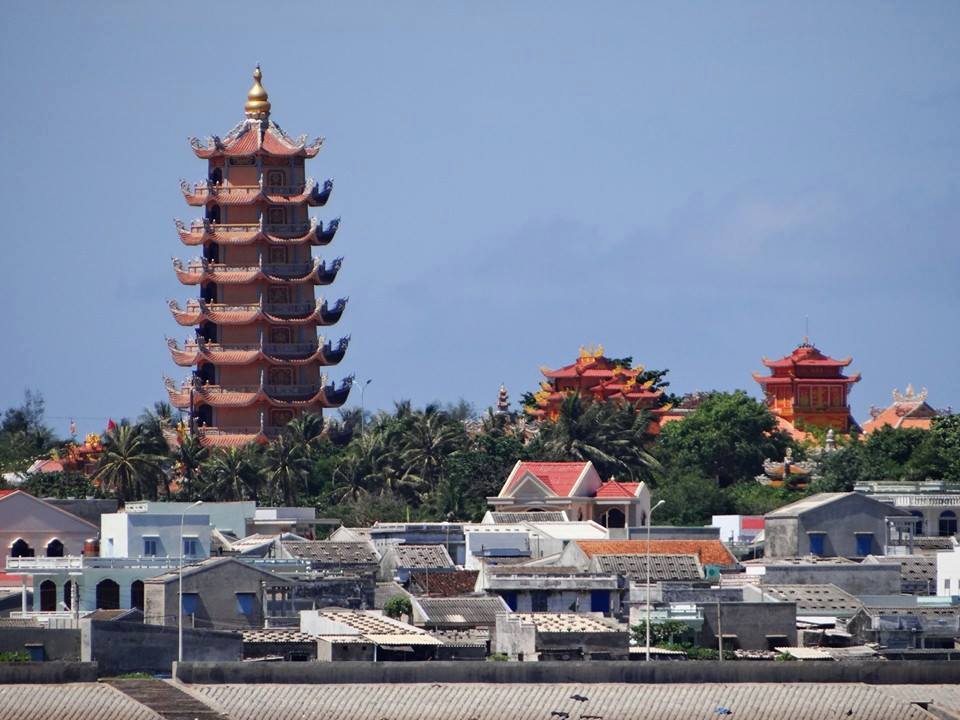 Visit Long Hai and Tam Thanh fishing markets to see the vibrant scenes of the normal life of islanders. Seafood is freshly caught and sold for very cheap prices. Two specialities of Phu Quy you can see anywhere are Moon crab and King crab, priced at about $15 for a kilo. Lobsters are even cheaper here.