Take into account the restaurants around the intersection of Dong Da Street and Hai Phong Street if you want to try on cheap and tasty meals for lunch. For diners at decent restaurants, you should head to My Khe beach and drop off some coastal restaurants. However, don't forget to try the local specialities which you can easily find along the walkable strip. Following are the detailed address of some highly recommended restaurants where you can have amazing local food experiences. Let's have a look.
Banh trang cuon thit heo (spring rolls with pork)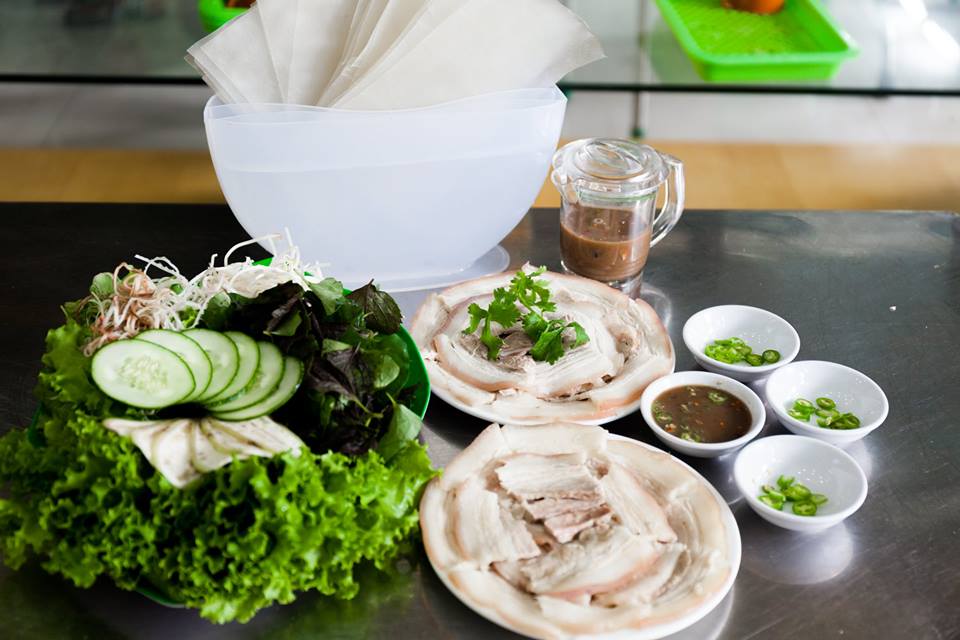 Address: 4 Le Duan, Hai Chau District
Phone: (0511) 3849 022
Address: 28 Duy Tan, Hoa Cuong Bac, Hai Chau District
Phone: (0511) 3634 774
Phone: (0511) 375 2777
Address: 43A Ngo Thi Nham
Phone: (0511) 3775234
Phone: (0511) 3647575
Address: 35 Do Phuc Tinh, Cam Le District
Phone: (0511) 3849 022
Fresh Seafood
Address: 96 Le Dinh Huong, Hai Chau District
Phone: (0511) 3 825 384
Address: 17 – 18 Son Tra- Dien Ngoc- Phuoc My- Son Tra District
Phone: (0511) 3831 494
Bun Cha Ca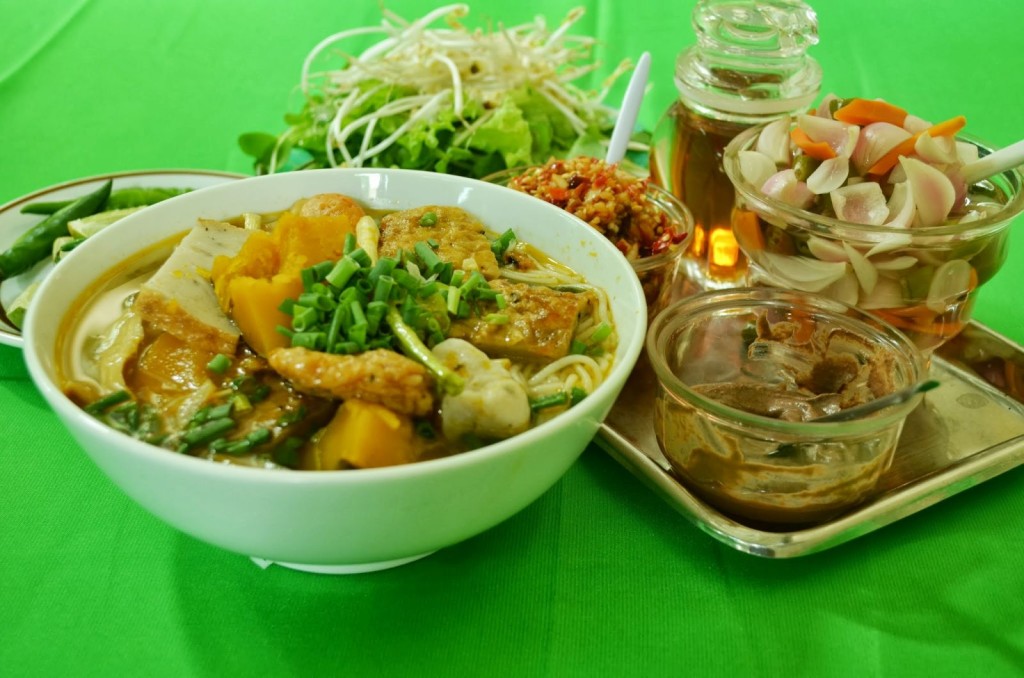 Mrs Lan: 87 Le Hong Phong
Mrs Phien: 633 Le Hong Phong
152 Quang Trung
Along Ly Thai To Street. Operating hours – from 18:00
109 Nguyen Chi Thanh, Hai Chau District
Phone: (0511) 3 863 022
Bun Bo Hue
Bun Bich: 01 Le Loi
Bún Bo Tran Binh Trong: 76 Tran Binh (only in the morning)
Bun Ba Nguyen: 256 Hoang Dieu (from 15:00)
Bun Thuy: 218/4 Dong Da (from 15:00)
Mi Quang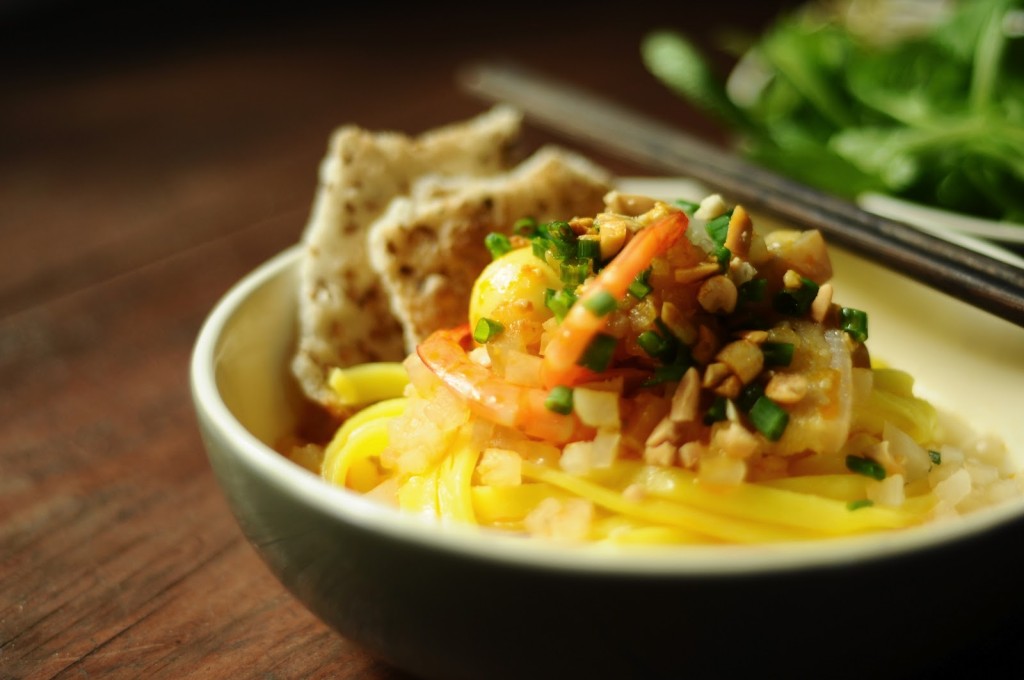 Address: 166 Le Dinh Huong, Hai Chau
Phone: (0511) 3865 651
Address: Hai Chau 1, Hai Chau
Phone: (0511) 3827 936
Address: 108 Dong Da
Phone: (0511).3537007
Address: 126 Ham Nghi
Phone: (0511).3652024
Address: 55 Trung Nu Vuong
Phone: (0511).3552781
Bun mam thit quay
K424/03 Le Duan, Chinh Gian, Thanh Khe District
14 Nguyen Thi Minh Khai
20 Doan Thi Diem
Banh beo, nam, loc, ram it….
Address: K280/23 Hoang Dieu, Binh Hien, Hai Chau District
Phone: (0511) 3873 168
Address: 100 Hoang Van Thu
Phone: (0511) 3 561 002
Address: 297 Nguyen Chi Thanh, Phuoc Ninh, Hai Chau district
Phone: (0511) 3 873 010
Address: 108 Trung Nu Vuong
Be Thui Cau Mong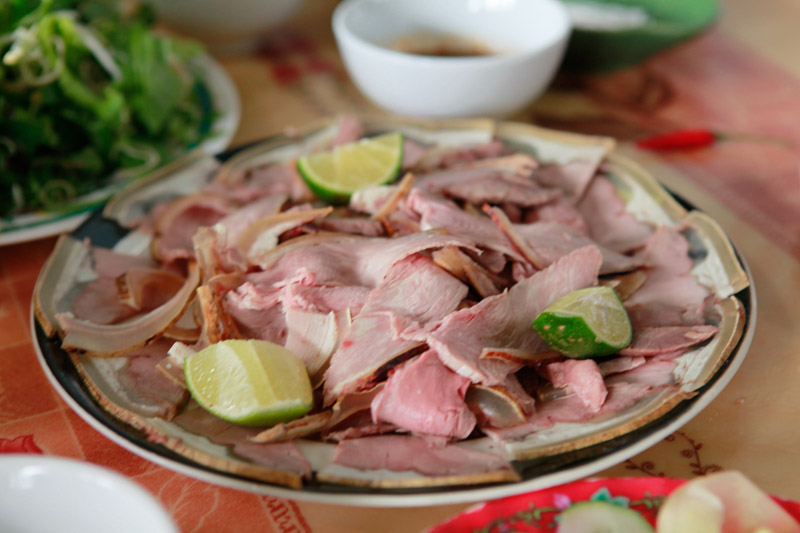 Mrs Ngoc food stall: 228 Dong Da, 99 Ong Ich Khiem
103 Trieu Nu Vuong
Tien Thanh: 227 Tran Phu
Bo Ne-Op La
Ba Quy: 113 Le Loi
Chin Den: 55 Ngo Gia Tu ; 31 Le Hong Phong
Khanh Food stall: 41 Hoang Van Thu
64T: 64 Nguyen Chi Thanh
Ngoc Anh food stall: 112 Nguyen Chi Thanh
Sai Gon: 91 Nguyen Chi Thanh
BÁNH CUỐN (Wet rolled rice paper)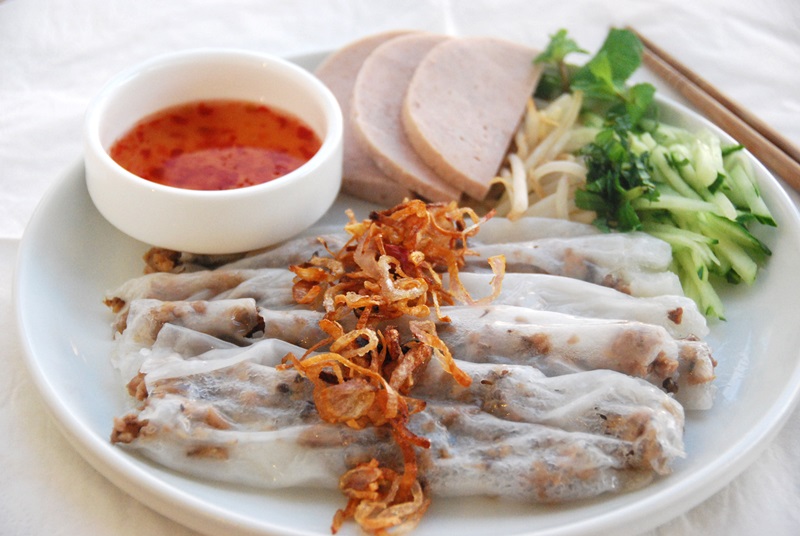 Tien Hung: 190 Tran Phu
183 Le Duan
Along Nguyen Chi Thanh Street: near crossroad Nguyen Chi Thanh- Tran Quoc Toan
Chao (Soup) – Tiet Canh- Duck meat
Thanh Nhan food stall: 384 Phan Chau Trinh
Phone: (0511) 3 8 29 294
Huong food stall: 04 Hoang Dieu
Phone: (0511) 828821
Loc food stall: 04A Tran Binh Trong
Phone: (0511) 822346
Toan food stall: 70 Le Dinh Ly
Phone: 0511.832696
Mrs The food stall: 11 Dong Da
Hung Thinh food stall: 81 Dong Da
Nga food stall: 91 Dong Da
Than Tai food stall: 114 Dong Da
Thanh Tam: 115 Dong Da
100 Phan Chau Trinh
Phone: 0511.825356
Phone: 0511.886415
Banh Canh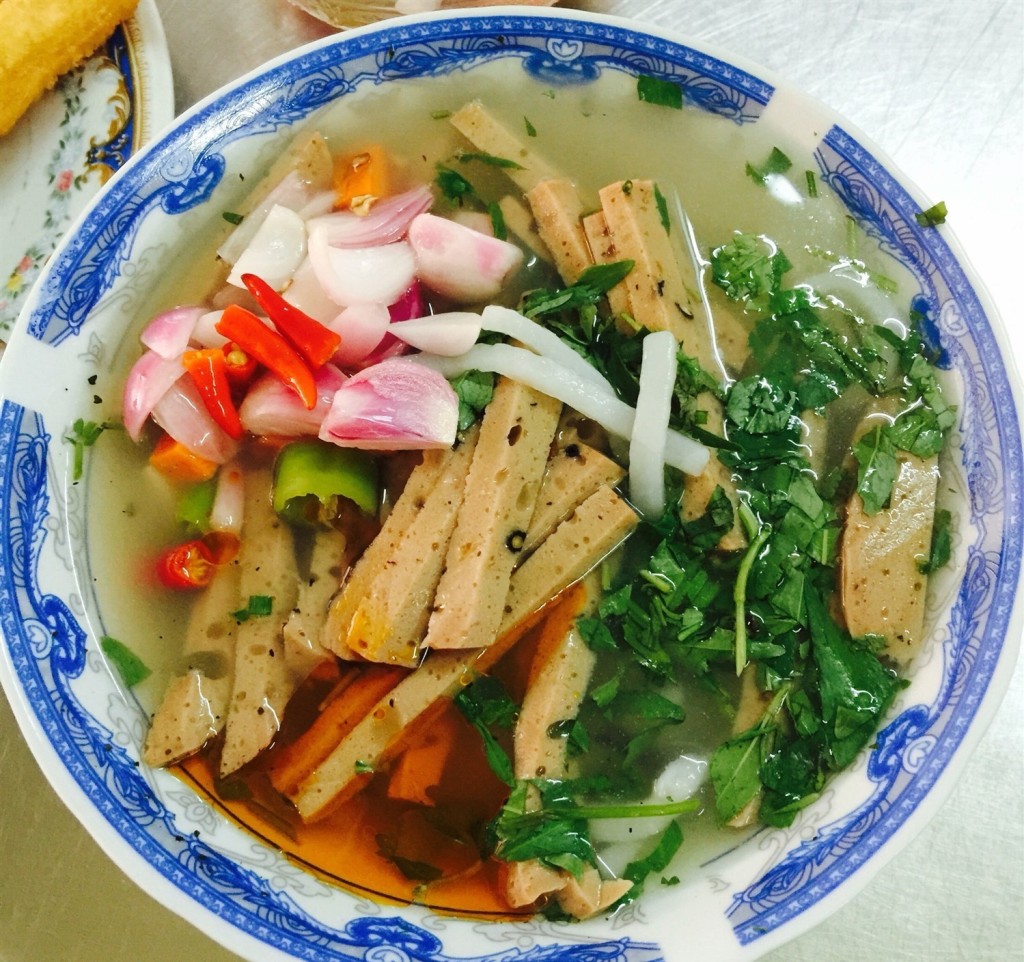 Thanh Huong food stall: 130B Le Dinh Duong, Hai Chau 2, 18 Thai Phien
Nhat Vang food stall: 241 Hoang Dieu, Hai Chau District
Minh Nguyet food stall: 8 Yen Bai, Hai Chau district
Nga food stall: 193 Dong Da, Thach Thang, Hai Chau district
No 86 food stall: 142 Huynh Thuc Khang, Thac Gian
Bang Trang
Mrs Tu food stall: 354 Le Duan
Nem- Cha- Re
Phone: (0511).3828821
Nem tre Mrs De: 81 Hai Phong
Phone: (0511).3828067
Nem tre Mrs Cuc: 107 Hai Phong
Phone: (0511).3891770
Banh kho me Cam Le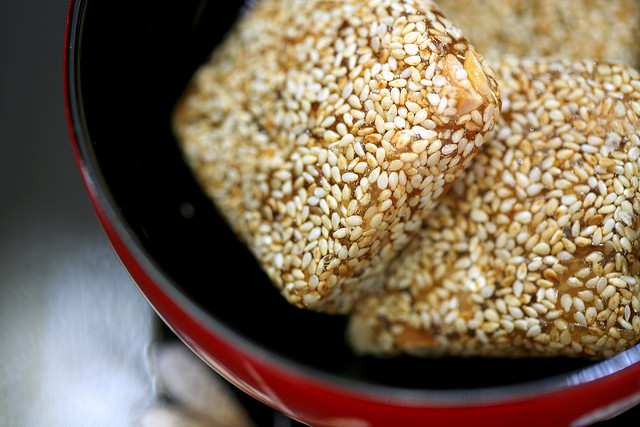 Mrs Lieu: An Hoa, Khue Trung
Phone: 0511.3846723
Phone: 0511.3822297
Mrs Nhut: Cam Le Bridge, Khue Trung
Phone: 0511.3846754
Bun
64 Le Hong Phong
36 Nguyen Chi Thanh
39 Le Hong Phong
2 Yen Bai
8 Yen Bai
Thanh Nam: 45 Phan Dinh Phung
239 Tran Phu
Pho (noodle), Hoanh Thanh (wooton), Cao lau
Pho mien Ha Noi: 122 Nguyen Thi Minh Khai
Pho Ha Noi: 45 Quang Trung
Pho Bac 63: 203 Dong Da
Pho no 1 Bac Hai: 183 Tran Phu
Pho 75: 75 Ngo Gia Tu
Pho Lan Huong: 100 Nguyen Chi Thanh
Hu Tieu Quynh Huong: 14 Yen Bai
Hu Tieu My Tho: 14 Thai Phien
Cao lau and com ga (chicken rice): 193 Nguyen Chi Thanh
Cao lau: 267 Thai Thi Boi
87 Trung Bac, Hoi An
Che
Che Huong: 288 Phan Chau Trinh
Che Xuan Trang: 31 Le Duan, Hai Chau District
Che Xoa Xoa: 187 Hai Phong district, Hai Chau district
Vegetarian food stall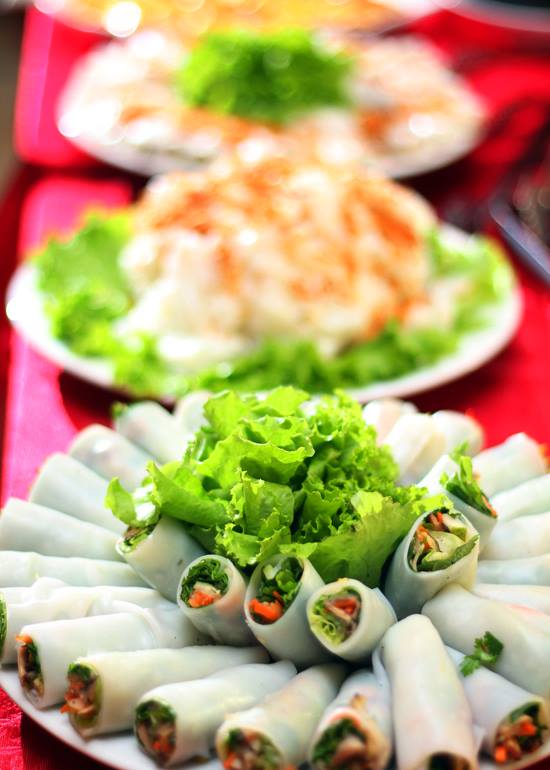 Bo De Food stall: 588 Ong Ich Khiem
Phone:  0511.828625
Dong Tay Food stall: 182 Trieu Nu Vuong
Nhu Hien: 36 Phan Thanh
Phone: 0511.655377
Thuy Food stall: 122 Hoang Dieu
Thanh Tam: 86 Le Duan
Phone: 0511.3893244
Phap Lam: 574 Ong Ich Khiem
Phuong Thanh: 327 Trung Nu Vuong
Sai Gon Food stall: 552 Ong Ich Khiem
Sinh An: 89 Ong Ich Khiem
Phone: 0511.825119
Also, check the best places to eat in Da Nang city!