What is the term "Visa Run"?
A "Visa Run" which is no longer a strange term to almost travellers is a short journey to other countries to renew your visa and extend your stay in the originating country of the trip. Many people ask us whether doing a visa run is legal or illegal, and the answer is it's completely legal and it works also.  It seems to be the most economical choice to extend your time in the country you chose while you have a short trip to discover new things and have great experience in another country. So which country you should run to for this renewing Vietnam visa trip?
Many people choose Bangkok, Thailand. How about you?
The capital of Thailand – Bangkok is so well known for its colourful street life, rich cuisine, and cultural diversity as well as a major airport hub for most south Asia. There are two main airports in Bangkok including Suvarnabhumi Airport (BKK) and Don Mueang Airport (DMK).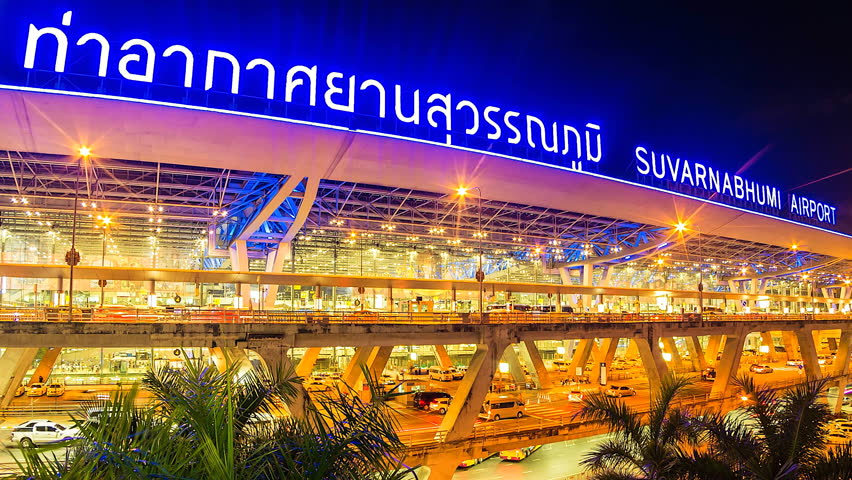 Suvarnabhumi Aiport – link
Suvarnabhumi is one of the world's major airlines and is a hive of activities that are people from all over the globe pass through its doors. That means making sure one has lots of time to move through the halls and the process areas. They can get very busy and slow. There is a separate section for transfers. The staff are very helpful and will assist one if an urgent issue arises, like a late connection.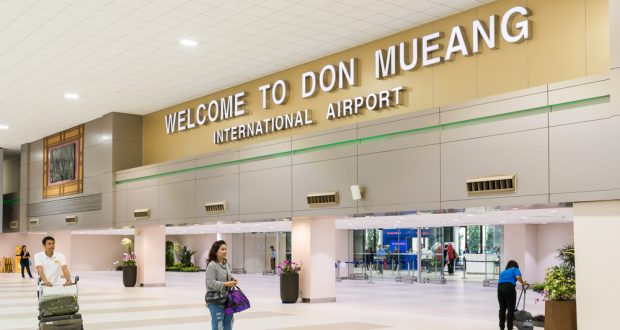 Don Mueang International Airport – link
Don Mueang is quite old and one wonders how people coped before the other airport was constructed. The main function is a hub for domestic flights, but LCC flights land here too. The processing time here can be worse and shopping is less sophisticated.
Let's take a flight!
| | | | | |
| --- | --- | --- | --- | --- |
|   | Hanoi | Haiphong | Danang | Ho Chi Minh |
| Duration | 2h | 2h | 1h 45m | 1h 30m |
| Average Ticket Price | $100 | $290 | $120 | $115 |
Total Flights per day and Best Airlines
Hanoi – BKK (20 flights/day): Thai Airways, Vietnam Airlines, Korean Air, Cathay Pacific Airlines, Vietjet Air,…
Ho Chi Minh – BKK (20 flights/day): Thai Airways, Bangkok Airways, Vietnam Airlines, Cathay Pacific Airlines,…
Da Nang – BKK (20 flights/day): Thai Airways, Bangkok Airways, Vietnam Airlines, Dragonair, Korean Air,…
Haiphong – BKK: VietJet Air, Vietnam Airlines.
Airport Pickup
 
Suvarnabhumi Airport
Don Mueang International Airport
Taxi

250-350 Baht + 50 Baht surcharge

(availability: 24/7)

350-400 Baht + 50 Baht surcharge

(availability: 24/7)

Train

35-45 Baht

(availability: 6:02am-12:02am)

Click here to see Train Route

N/A

Public Bus

 

60 Baht/one-way

(availability: 6:00am-10:00pm)

Click Here for more information

A1 Bus: 30 Baht

(availability: 7:00am-12:00am)

Click here to see A1 Route

Limo Bus Express

N/A

150 Baht

(availability:10:00am-11:30pm)
Where to stay in Bangkok?
It's hard to find the real centre of Bangkok as it is a collection of towns, like all old cities. The river that snakes through the city help decentralize the city, helping build-up to the Bangkok charm and beauty. There are many accommodation options for visitors, which is why Bangkok is a popular choice for not only a short trip to reset your visa but also the real journey. The proximity to the sky train is something you cannot ignore. That may be the reason why most of the seasoned visitors choose to avoid Khaosan Road with its backpacker cliches. Thonburi has fewer accommodation options but is a quieter part of the city.
Samsen is just off the Khaosan area and feels a bit like Bangkok decades ago. It is more liveable than it's neighbour as it lacks the swarm of hawkers and street-side discos. It does not lack entertainment, with a Blues bar and a growing pool of hipster styled bars. It does have quite a few accommodation options that are reflected in the better budget guesthouses.
IMPORTANT NOTE:
– Don't forget to apply for a visa online first for your re-entry into Vietnam from Malaysia
– 6 month multiple and 1-year multiple business entry visas are now available to apply online. Vietnam Visa Easy is one of a few travel agencies offers long-term visa without any supporting documents but your passport details.
If you have any questions or need assistance, please feel free to Contact Us!
Related Post:
Updating 2020: Vietnam Visa Run to Cambodia.
Vietnam Visa Run to Kuala Lumpur