Known as the most livable city in Vietnam, Danang has a clean environment, effective infrastructure and lots of attractions. They are reasons for why Danang is always listed in the top best Vietnamese destinations. In this guide, you will find out all the necessary information to plan a perfect journey to this beautiful city.
Get in
Danang is approachable by bus and train but we highly recommend you travel by plane to save time and energy. All Vietnam Airlines, Vietjet Air and Jetstar Pacific offer frequent flights to Danang from Hanoi and Ho Chi Minh. The flying time is around an hour and a half. The Han River is 15 minutes ride away from Danang's International Airport. After getting off the plane, you could take a bus or catch a taxi to the city centre. Generally, it costs 50,000 VND for a taxi ride.
If you do prefer bus travel to Danang city, please consider the following popular bus companies:
In Hanoi: Hoang Long Bus (Luong Yen or Nuoc Ngam Station), Hlink Bus (Giap Bat or Luong Yen Station)
In Ho Chi Minh: Hoang Long Bus, Mai Linh Bus, Thuan Thao Bus
Get around
Danang is small enough to visit most of the historic sites on foot. Nevertheless, you will need to go farther to explore other interesting attractions.
By taxi: Cabs is generally available at large hotels, but be sure to confirm the price before starting your trip. An alternative option is to catch a taxi of Mai Linh company or Taxi Xanh company for a low cost.
By bus: Danang has limited bus service inside the city but has reliable buses to Hoi An. The fare is 18,000 VND/person.
By motorbike: rental motorbike service is often available at the hotels. The price for a car during 24 hours ranges from 100,000 to 200,000 VND.
Accommodation
Accommodation is always available in Danang. If you are not worried about the money, luxury beach resorts and hotels such as InterContinental, fusion Maia, Furama, Hyatt, Crown Plaza, LifeStyle, Ocean Villas… would offer you an oasis of relaxation and tranquillity. For saving budget, you can opt for hostels near My Khe Beach, e.g. Star, Hoang Lan, Huynh Gia Hung… in Nguyen Van Thoai Street with the price of around 200,000 -300,000 VND. And if you want to stay in the heart of the city, we recommend Novotel, Mercure, Hoang Anh Gia Lai Plaza. More budget hotels are situated around Han River's bank.
Tourist attractions
Son Tra Peninsula: is situated 10 km away from the city centre to the North East. On the peninsula, you will see many beautiful beaches, e.g. My Khe, Pham Van Dong, T20 and popular resorts such as Furama, Sunny Beach, Olalani, or Silver Shore Hoang Dat. Some other places of interest are Fairy Stream, Rock Stream, Son Tra Forest, Tien Sa Lighthouse, Linh Ung Pagoda… The most marvellous attraction to be visited in the peninsula is Son Tra Mountain (or Monkey Mountain). The view of Danang city from the peak of the mountain is breathtaking. It is not easy to get the peak but worthwhile. Rent a motorbike and make your way up.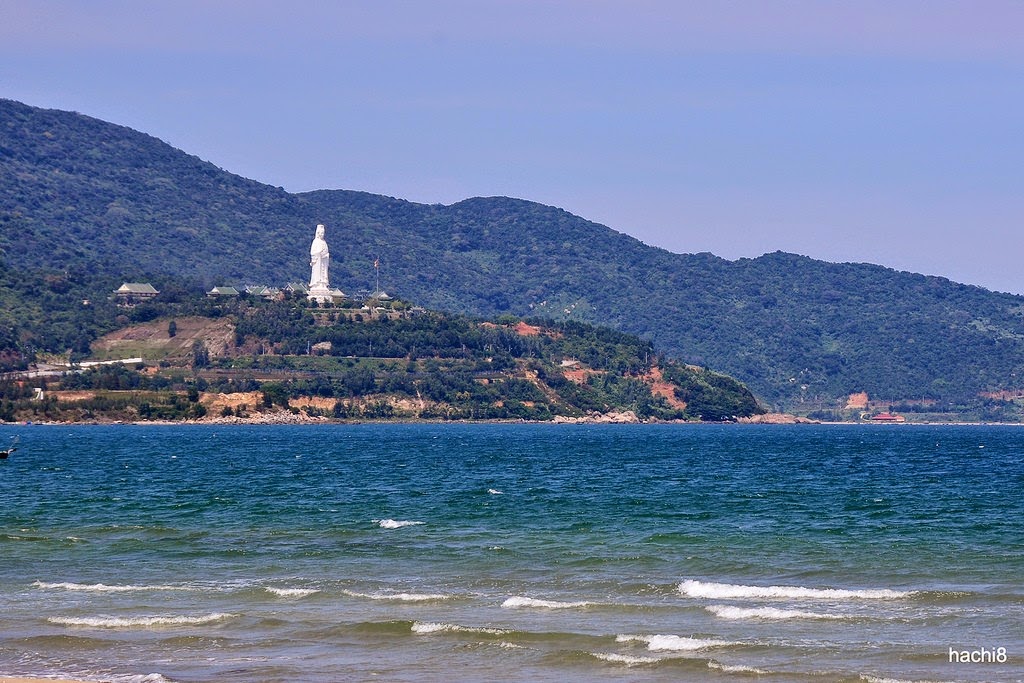 My Khe Beach: is a white clean sandy beach with lovely warm water. It's safe for children to play in as well as swim as the lifeguards' patrol during the day. Lots of locals exercise here in the early morning so you can join by walking barefoot or running along the beach.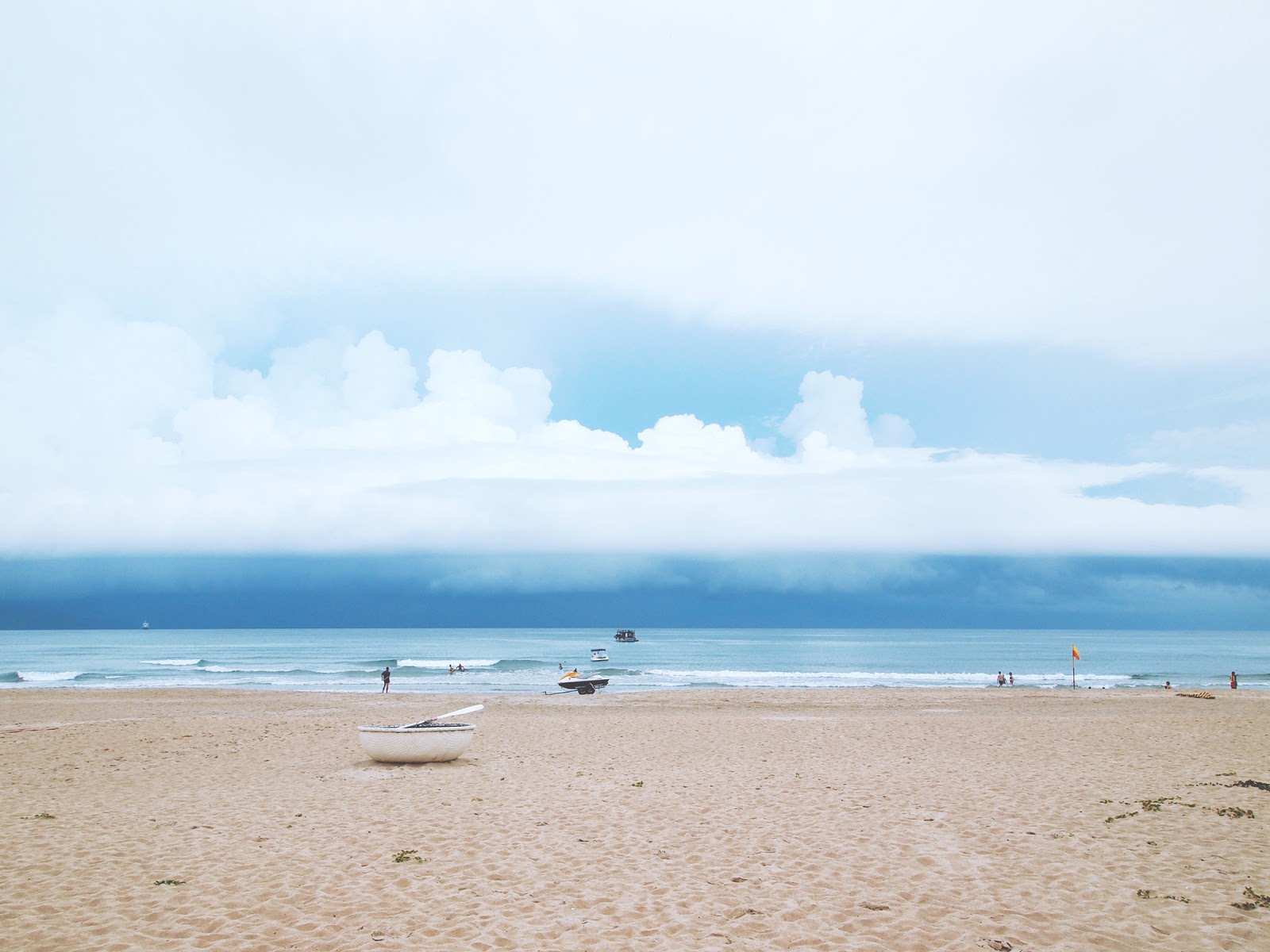 Marble Mountain: is a group of five marble and limestone mountains namely Kim Son (Mountain of Metal), Moc Son (Mountain of Wood), Thuy Son (Mountain of Water), Tho Son (Mountain of Earth). This attraction is the perfect combination between temples, mountains, cave, water, plants and the panoramic view is amazing. After a long walk, you may want to visit the stone sculpture garden and marble workshops at the bottom of the mountain.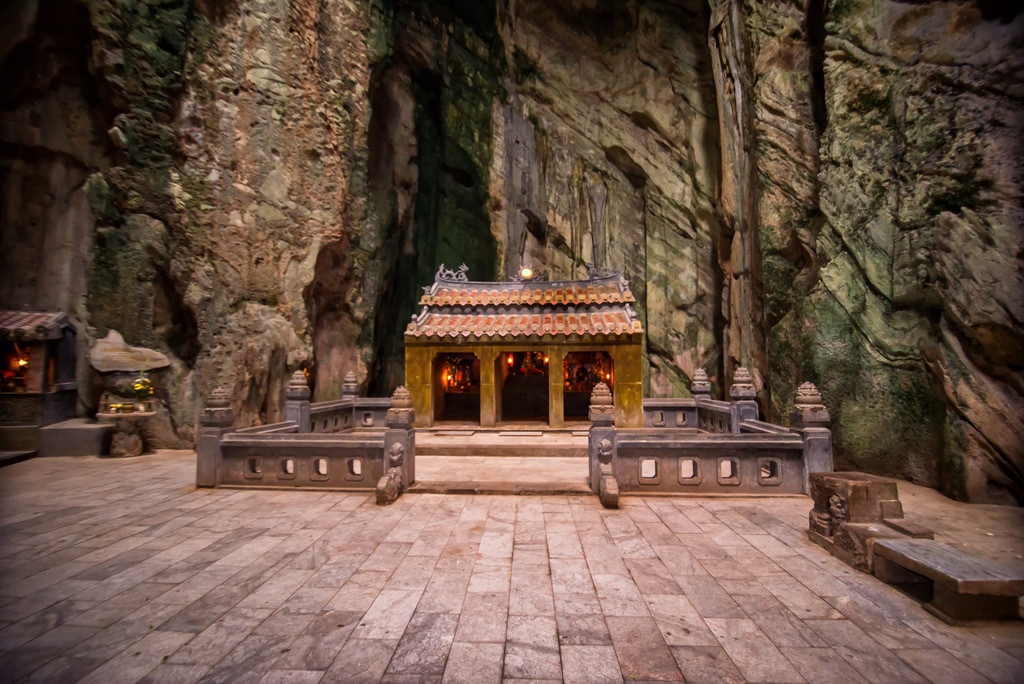 Hoi An Ancient Town: is located in Vietnam's central Quang Nam province, on the North bank of Thu Bon River. It was one of the major trading ports in South-East Asia from 16th to 19th centuries and recognized as a World Heritage Site by UNESCO in 1999. The town comprises a well-preserved complex of timber frame buildings, religious structures and non-religious structures. If you have a chance to visit the town you will not regret it. The atmosphere is peaceful, the food is fabulous and shopping is terrific.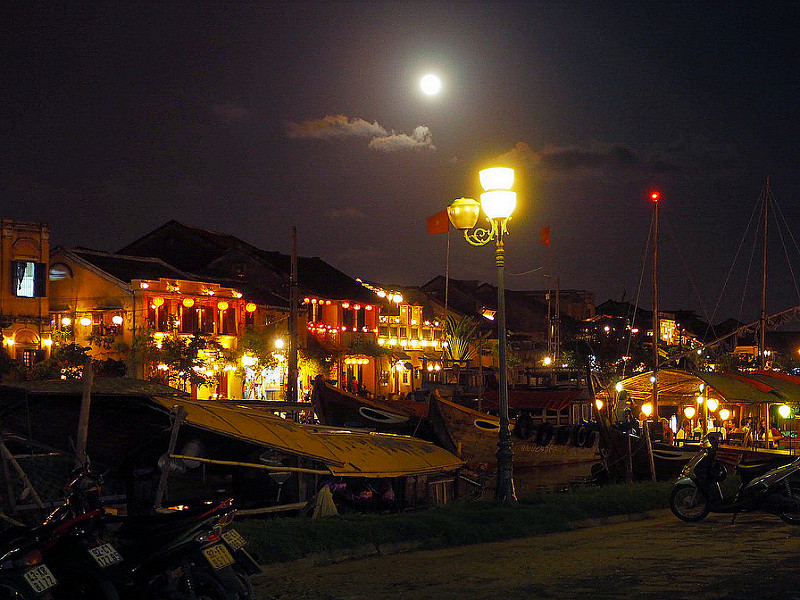 BaNa Hills: is a great place for both adults and children. It is like a small amusement park with magnificent buildings. The cable car ride is fantastic with spectacular views of forests and surrounding areas. When reading the top of the mountain, you will see a beautifully maintained flower garden, an old wine cellar and a huge Buddha statue.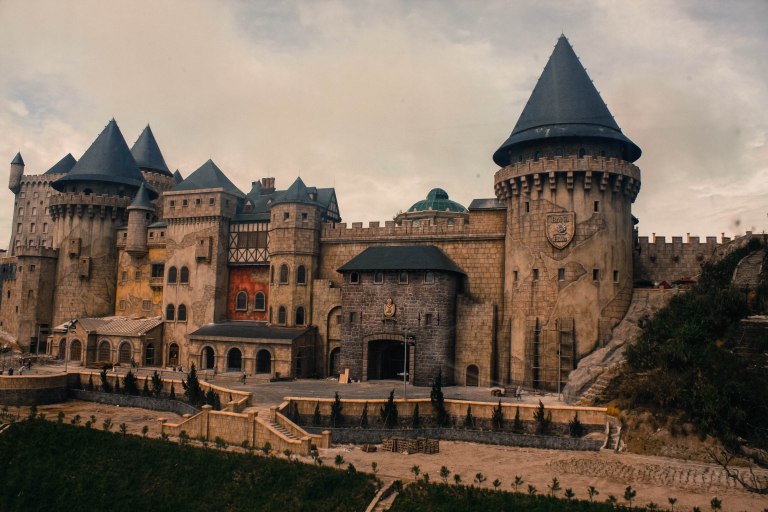 My Son Sanctuary (designated a UNESCO World Heritage Site in 1999): is a large complex of impressive tower-temples constructed over ten centuries. It is an attractive site for those interested in art and Cham architecture. Entrance ticket is priced 60,000 VND for domestic tourists and 100,000 VND for international ones.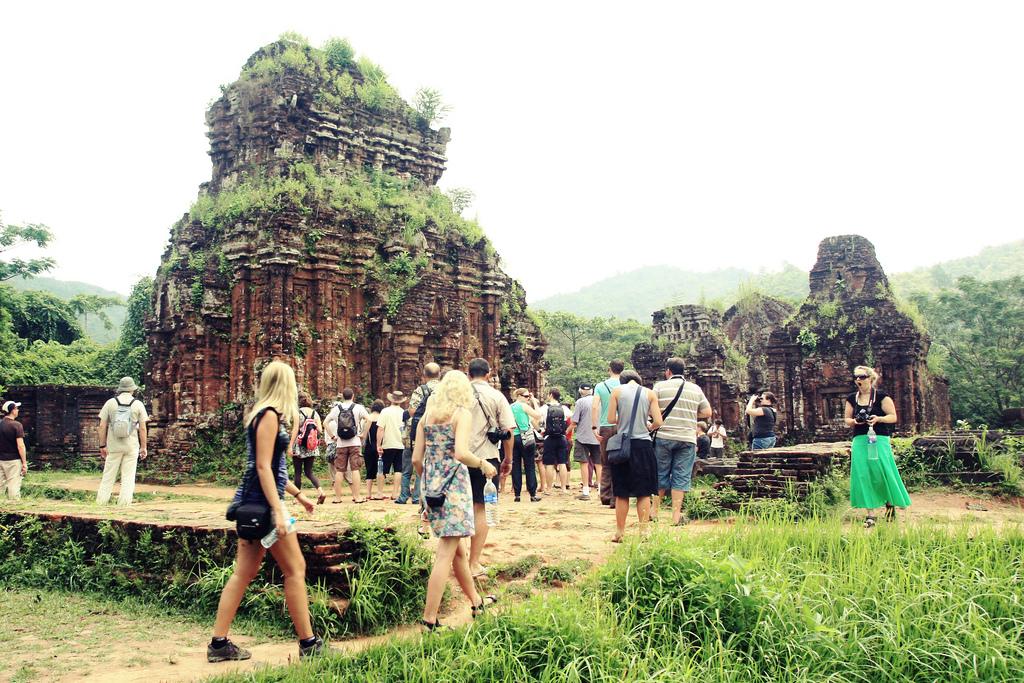 Cham Islands comprises a group of 8 small islands. If you love outdoor activities, the is an ideal place for snorkelling and swimming fun. The island itself is clean, beautiful with sunny beaches and lovely scenery all around. Visiting the market and ancient pagoda or exploring the fishing village is also interesting. The island can be approached by canoeing over three hours or by speed boat in half-hour.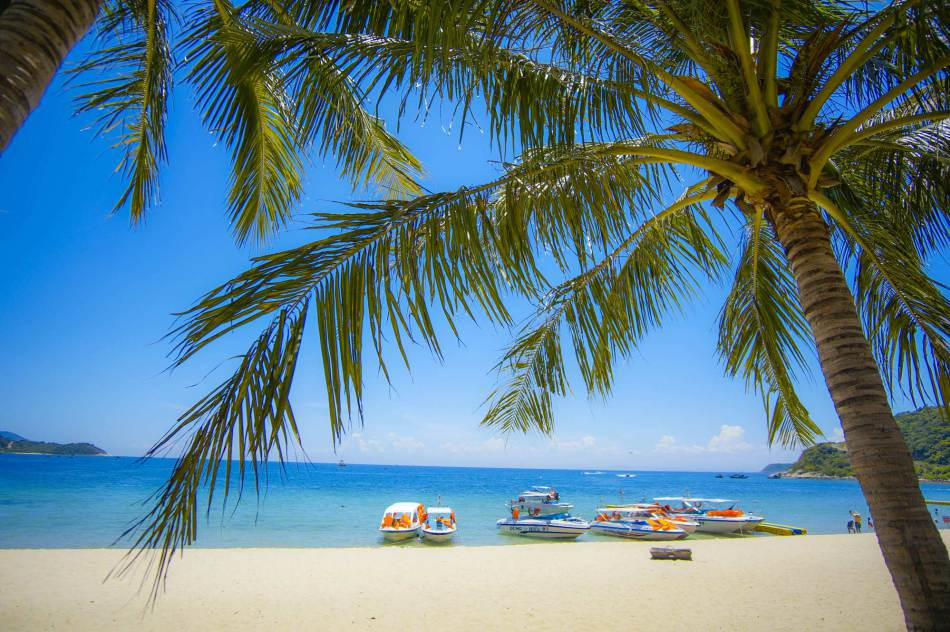 Museum of Cham Sculpture: is the world's largest collection of artefacts from Cham civilization dating from the 7th to the 15th century. If you love culture and history of the Cham empire, this is not-to-be-missed attraction. The museum opens every day from 7.30 am to 5.30 pm. Entrance fee: 30,000 VND/person.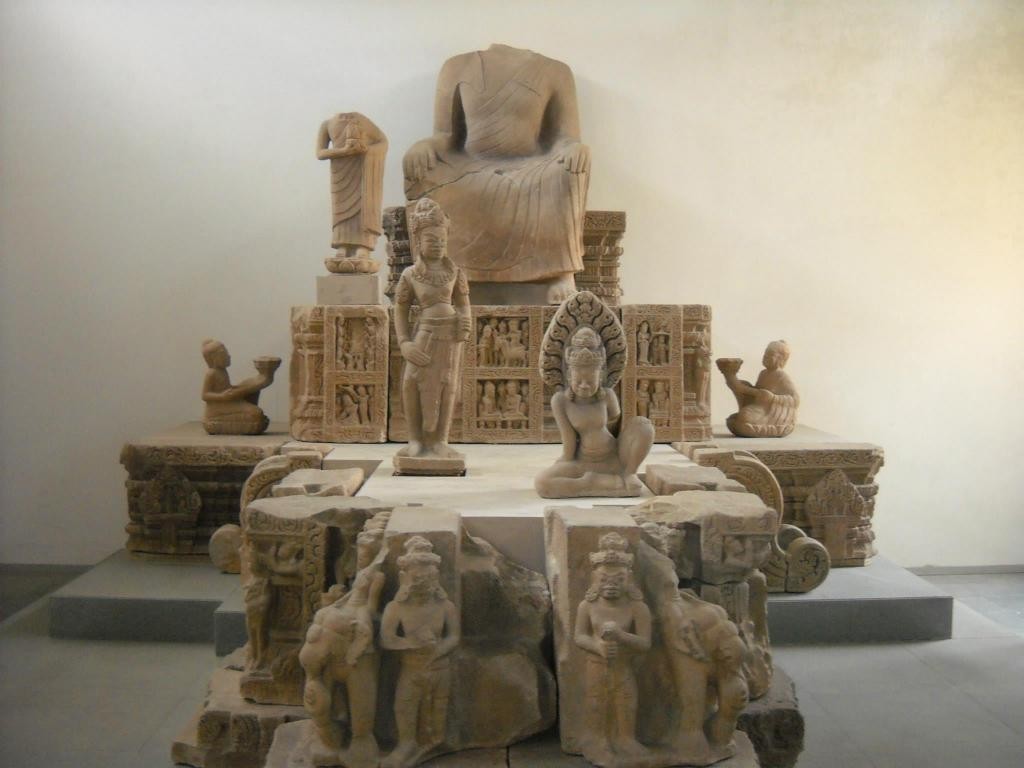 Han River Bridge: is the pride of Danang people as it is the only swing bridge in Vietnam and was designed and constructed by Vietnamese architects. The changing colour of the lights on the bridge makes it so beautiful that you can enjoy watching it. From midnight to 4 am every day, the bridge swings on its axis for shipping traffic.
Dragon Bridge: is designed and built-in shape of a dragon and to breathe fire and water at 9 PM every Saturday and Sunday. In addition, the bridge is illuminated with thousands of LED lights, which makes the structure more vibrant and interesting. People believe that the bridge is the symbol of power and growth of Danang.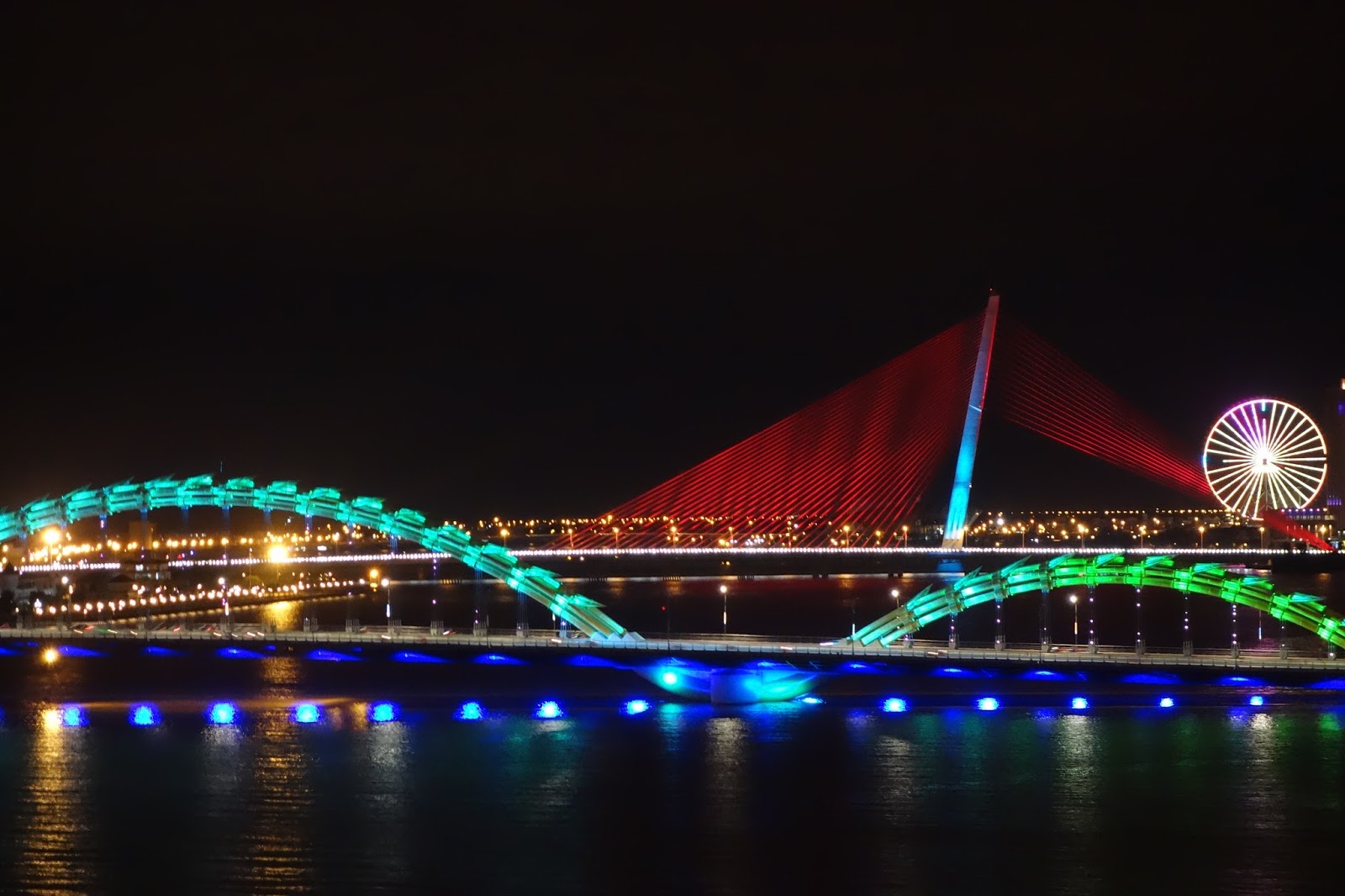 Cuisine
Food in Danang is diverse, tasty and cheaply priced. This city is truly a paradise of street food lovers. There is a long-range of food you can choose such as Quang noodle, sliced pork rolled with rice paper, roasted pork with salted fish vermicelli, mixed boiled chicken…