Follow up our previous post on Ha Giang travel guide, this article will suggest a neat plan in 4 days and 3 nights to Ha Giang on a motorbike which is absolutely doable for motorbikers.
You literally can visit Ha Giang at any time of year but we recommend visiting in wintertime from late September to February.
Located at the northernmost region, Ha Giang was never an easy place to visit and is considered as the final frontier of Vietnam. If you are considering visiting Ha Giang by motorbike, extra preparation is needed.
Here we suggest an itinerary for a 4-day trip to Ha Giang by motorbike.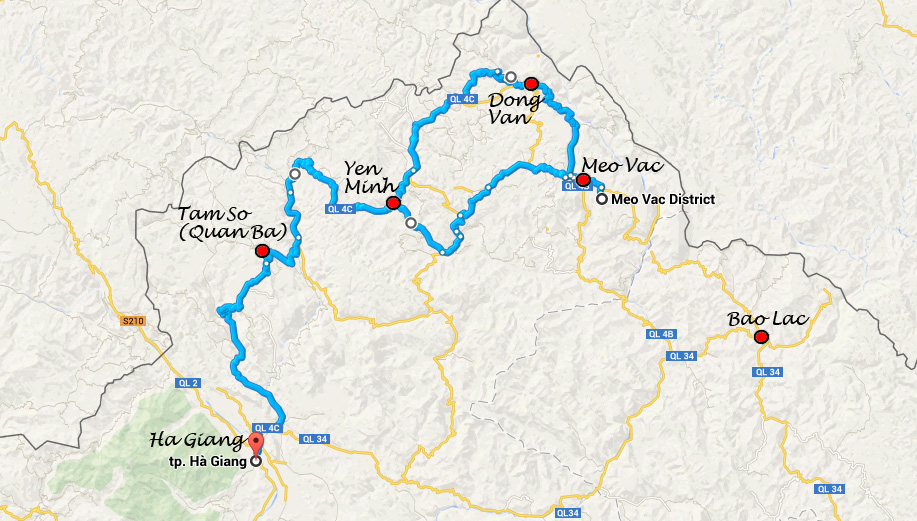 Day 1: Hanoi – Ha Giang City
Road schedule:
Ha Noi – TuyenQuang: 138km, ~ 3 hours
Ha Noi – Phuc Yen – Huong Canh – Vinh Yen – Tam Duong – Son Duong – Tuyen Quang
Tuyen Quang – Ha Giang city: 180km, ~ 4 hours
Tuyen Quang – Tan Quang – Viet Quang town – Vi Xuyen – Ha Giang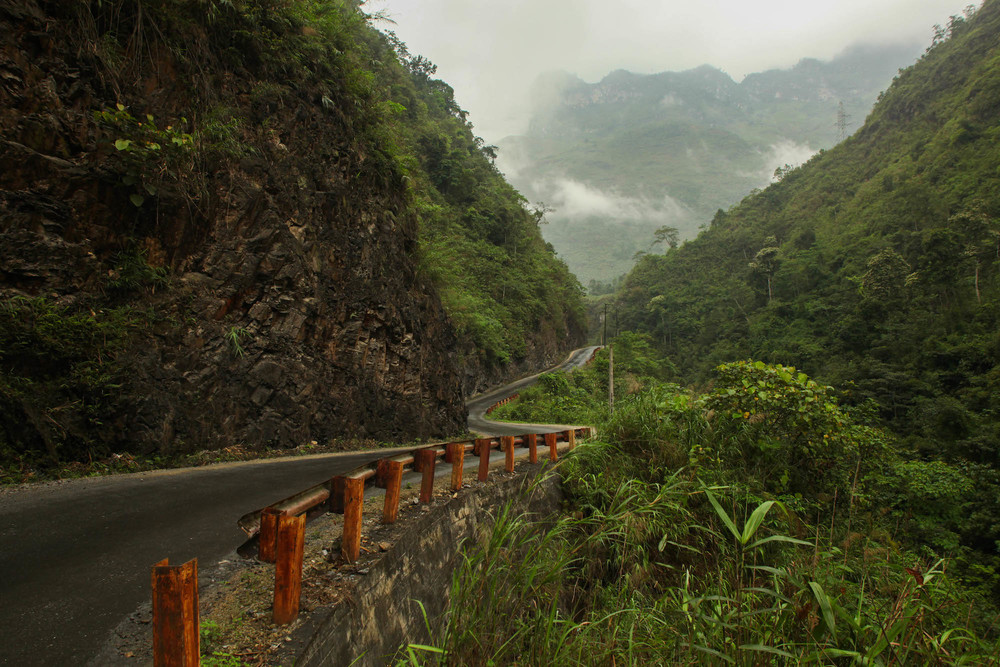 Start as early as you can because the distance from Hanoi to Ha Giang is up to 320km and it would take you around 7 – 9 hours of driving. Before you go, check carefully the condition of your motorbike and prepare a repair kit.
If you arrive in the city in late afternoon, you still have enough time to visit some interesting sites in the city like Cam Son mountain, Sung Khanh pagoda, explore around the town. Stay overnight at Ha Giang city.
Day 2: Ha Giang city – Quan Ba – Yen Minh – Dong Van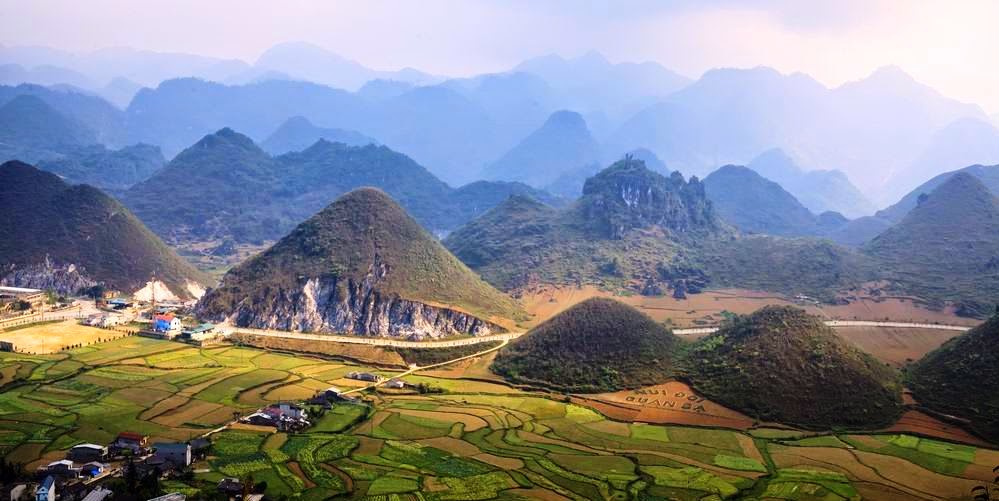 Wake up early for your departure to Quan Ba district which is 50km away from the city, following the 4C highway. Visit Quyet Tien Fair to enjoy the vibrant and joyous environment of a unique cultural activity on a highland district. Breast mountains, Heaven Gate are also great sites to explore.
From Quan Ba, depart for Yen Minh for another 40km. Yen Minh is famous for romantic scenic pine forest which is a wonderful place to camp. Have lunch and enjoy the peaceful town of Yen Minh, the place many people described as a paradise of a cave, grotto and pine forests. Continue to visit Pho Cao (40km), Pho Bang (10km) and Sung La (14km away from Pho Cao). The well-known site as "a forgotten town" which in fact Pho Bang town is lying close to the border. While Sung La has many fancy names, Ha Giang people call it "oasis" while young travellers have it a lovely nickname "roses of rocks". The scenery of Sung La valley even appeared in the famous movie "Pao's Story". The town is hidden behind the high ranges of mountains and gifted harsh weather almost all year round. Continue for Sa Phin (8km) to visit Vuong King palace.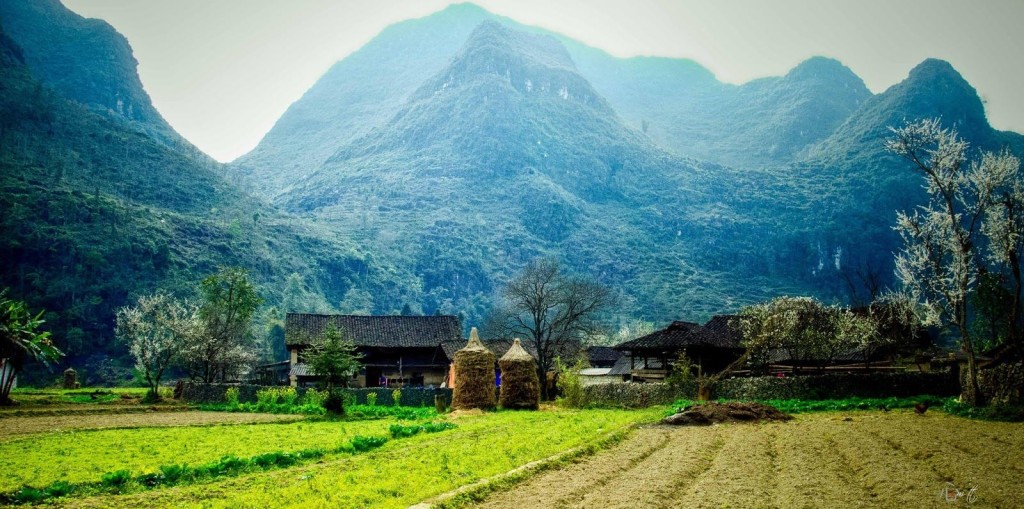 From Sa Phin, depart for Lung Cu (32km) to visit Lung Cu flagpole which marks the northern farthermost point of Vietnam.  If you have time, visit Lo Lo Chai – a village of Lo Lo people located about 20km away from Lung Cu.
From Lung Cu, Dong Van town is only 17km away, and you should arrive before night falls. Enjoy the views of Dong Van karst plateau geopark which is the pride of Vietnam nature. With 80% limestone, most distinctive black boulders in Vietnam in different stages of development dividing by environment conditions, the plateau lives up to its reputation.
There is a very famous café named Old Quarter Cafeteria with cool vintage architecture style and atmosphere.
Day 3: Dong Van – Meo Vac – Ha Giang city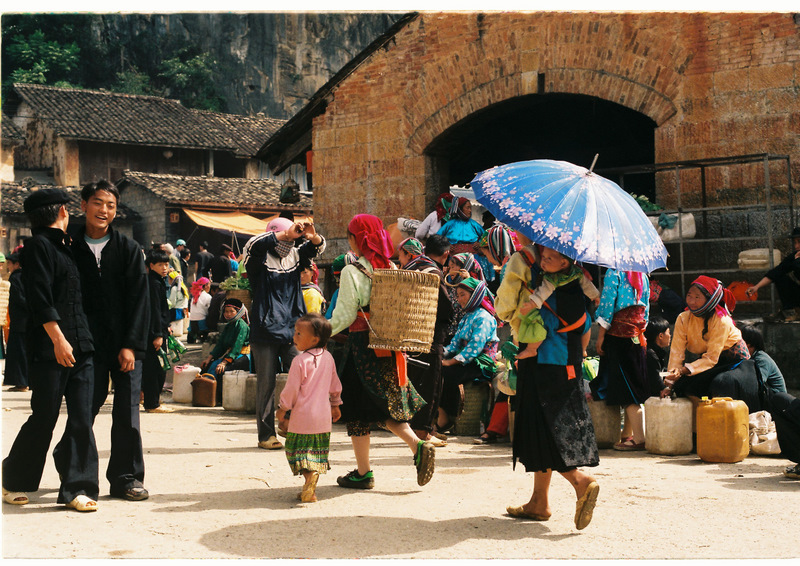 Enjoy the morning by strolling around the old quarter of Dong Van. The old quarter is a complex of 40 old houses standing side by side and circled by sheer mountains and fields. In the morning, down in sunlight, the picture of the old quarter is made of two colours: the light golden colour filled the air and the greyness of houses' walls. You would never enjoy the nostalgic and vintage feeling this much.
The town market is also worth your visit before departing for Meo Vac.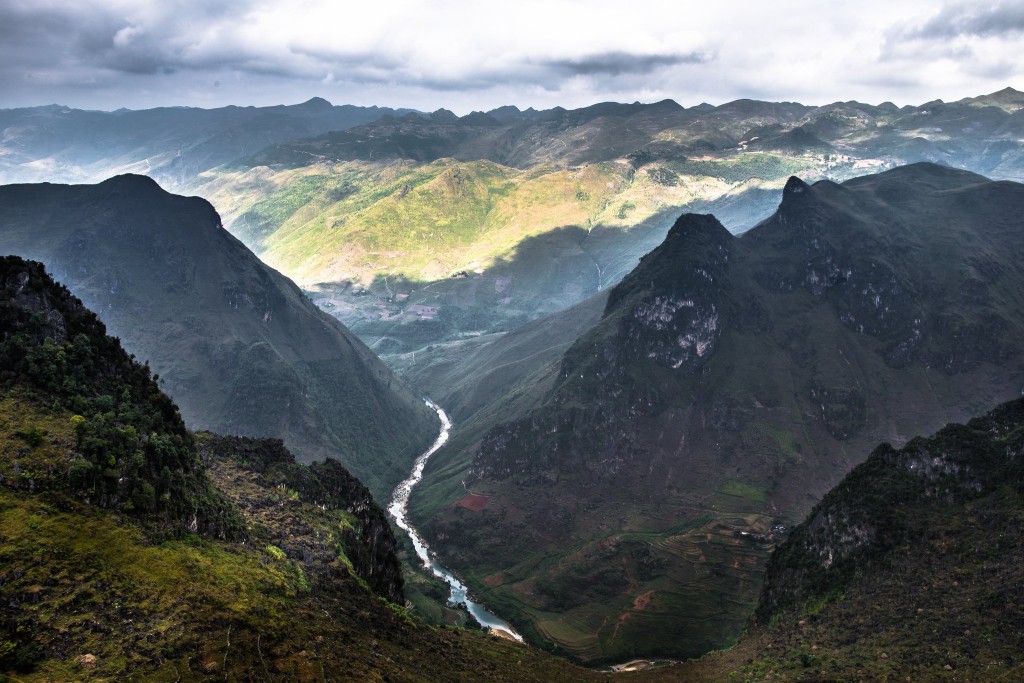 From Dong Van town to Meo Vac, you have to conquer one of the four legendary passes of the northern border mountain area – Ma Pi Leng Pass with the nickname as King of all passes in Vietnam. This pass is famous not only because of its extreme danger but more than that; the pass is loved by its paradise-like landscape. Stop and admire Tu San Chasm which offers you a marvellous vision of Nho Que green river running through a narrow chasm between vertical grey cliffs. It gets more perfect under sunlight.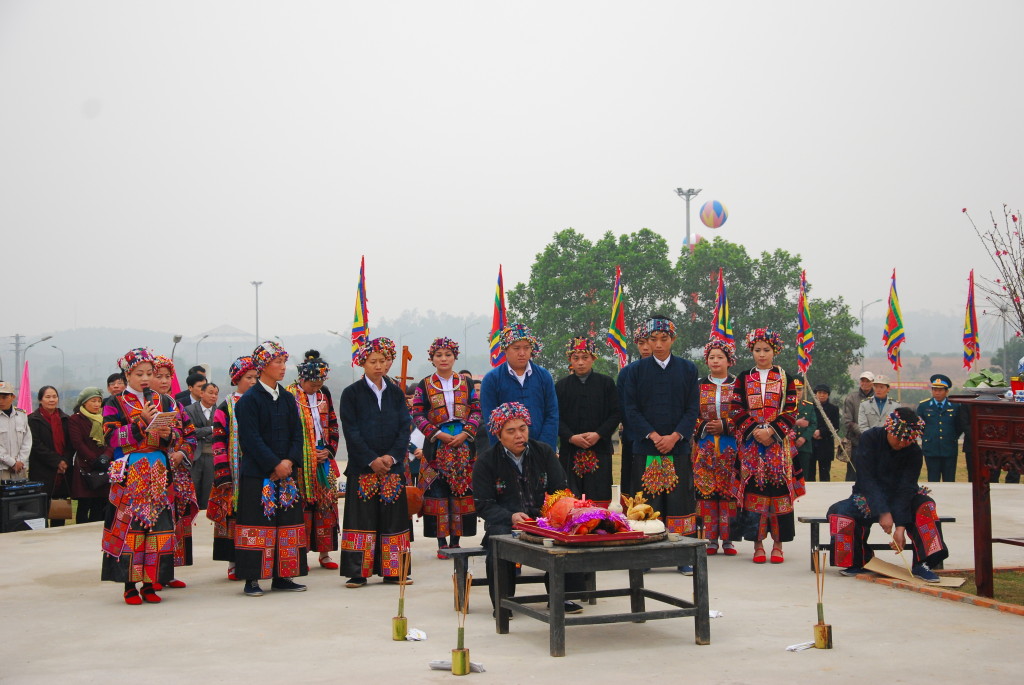 If you have time, visit some of the ethnic villages around Meo Vac and enjoy ethnic specialities before driving back to Ha Giang city. Lo Lo people village called Sang Pa A is one of few villages in Vietnam still remains its status quo long time ago. Lo Lo minority has many distinctive festivals with their signature performance like Spring Festival, corn harvest festival, and the most special – praying for rain festival practising their fertility customs.
Stay the night at Ha Giang city.
Day 4: Ha Giang city – Hanoi
You should start your journey to Ha Noi as soon as possible to have more time to rest.
We also took a lot of photos during our 4 days and three-night trip