In closing 2016, Vietnam welcomed its ten-millionth international guest – a number it never witnessed before. The fact once more proved that besides Thai Land, Vietnam is also a must-visit destination in Southeast Asia.
Vietnam has not only spectacular natural scenery but also interesting and authentic cultural charms, not to mention the cheap prices and people's friendliness.
Coming to Vietnam, let's not miss any of the things we listed below if you have chances. You should spend about two weeks or more to complete the list. However, this is no way all that Vietnam has to offer. There are so much more waiting for you.
Taste Vietnamese specialities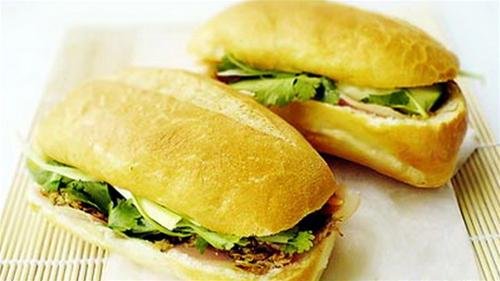 Vietnam has gained a lot of recognition for its flavorful and healthy cuisine. There is no lie in saying that there are hundreds more delicious foods than the ones you have heard or known about Vietnamese specialities. Pho and Banh Mi are sure famous for their own reasons. Bún Chả or Bánh Xèo also gets promoted a lot. I think that single reason making the four said dishes and all other Vietnamese worth your try is the use of herbs, vegetables and the balance of the spices and ingredients according to yin and yang philosophy.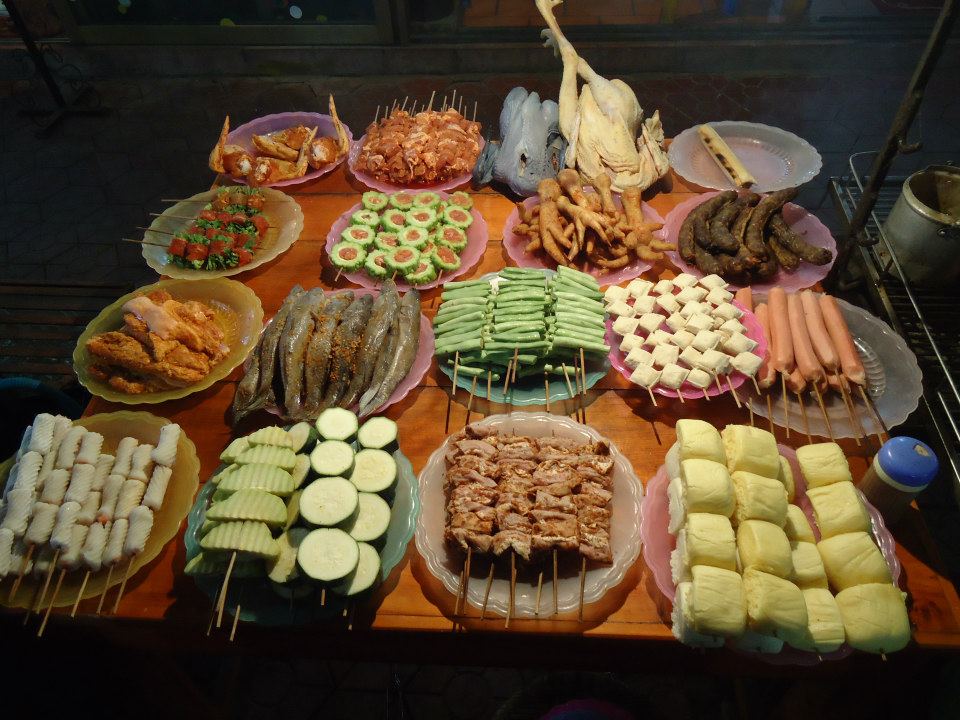 Any Vietnamese dish can produce an interesting and unique combination of flavours that leaves you wanting for more. And each dish has its own variations in different regions. Pho Nam Dinh or Pho Sai Gon is very different from Pho Hanoi and all three of them are so good.
Banh mi shows us clearly the French influence in Vietnam during the colonial days. Vietnamese people over the years have changed the baguette into something very Vietnamese: they thinned the French bread with rice flour and put a range of things inside the bread. From, herbs, chillies, cucumber to grilled pork, fried eggs, sausage, etc.
Vietnam has thousands of street-food dishes, snacks and desserts to discover. And be careful, you might be addicted to them.
Explore the country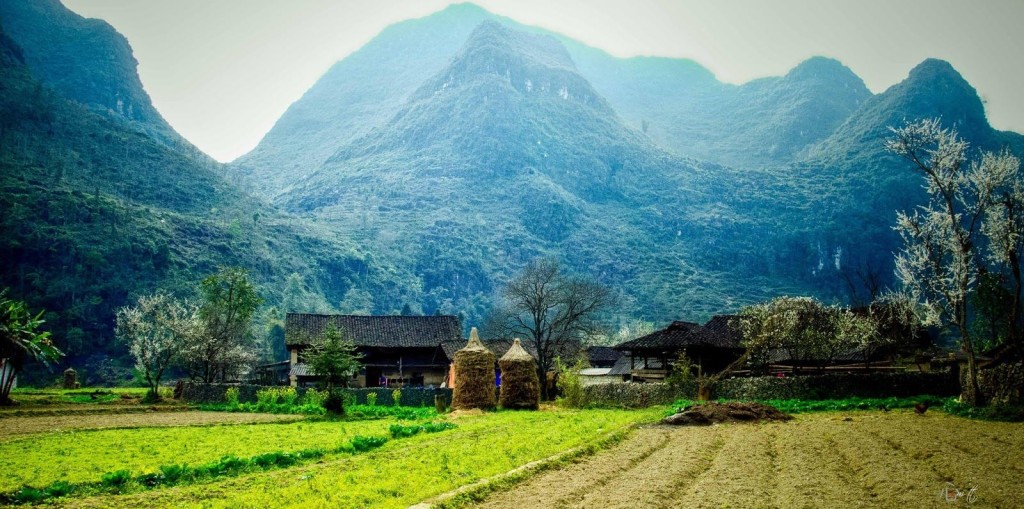 From north to south, Vietnam is full of destinations with diverse natural landscapes. If the north is gifted with the world heritage Ha Long Bay, wonderful terraced rice field in Mu Cang Chai, Sapa and Dong Van Karst Plateau Geopark at Ha Giang, Central Vietnam has most beautiful beaches and South Vietnam has best islands to adventure.
You can't get bored with Vietnam. From coastal cities to highland hills, from agriculture deltas to isolated islands, you can choose what you like.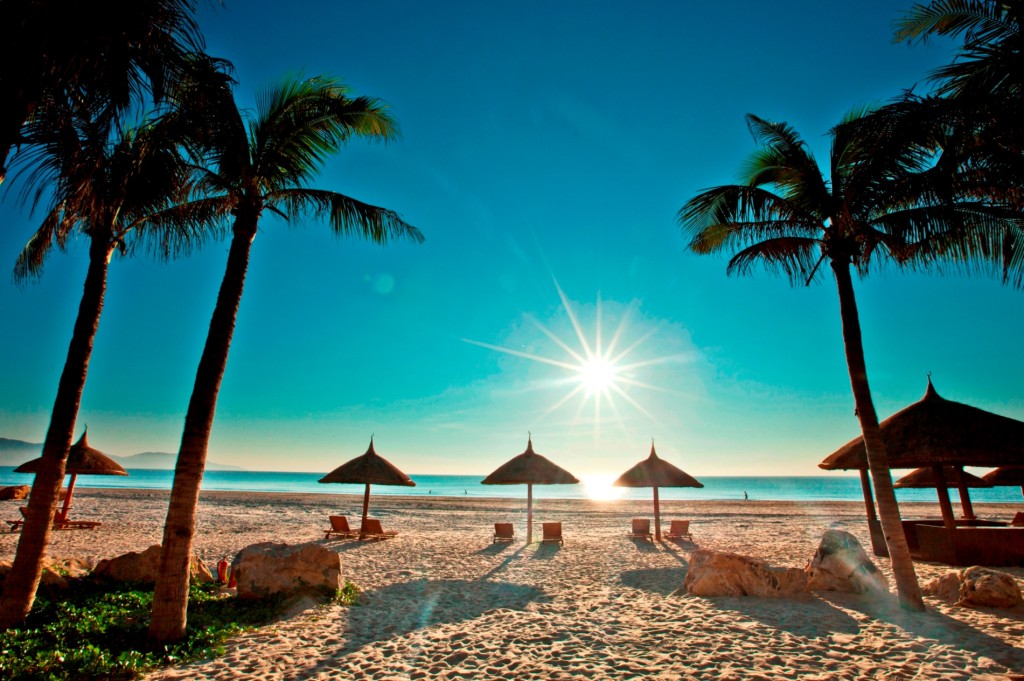 If we leave out off-the-beaten-path sites like Ba Be Lake, Phu Yen, Central Highland provinces of Ninh Thuan, Con Dao island, etc. The only thing these sites are lacking is tourism services but if you want the whole scene for yourself or prefer privacy over the crowds, they are definitely for you.
Know the local life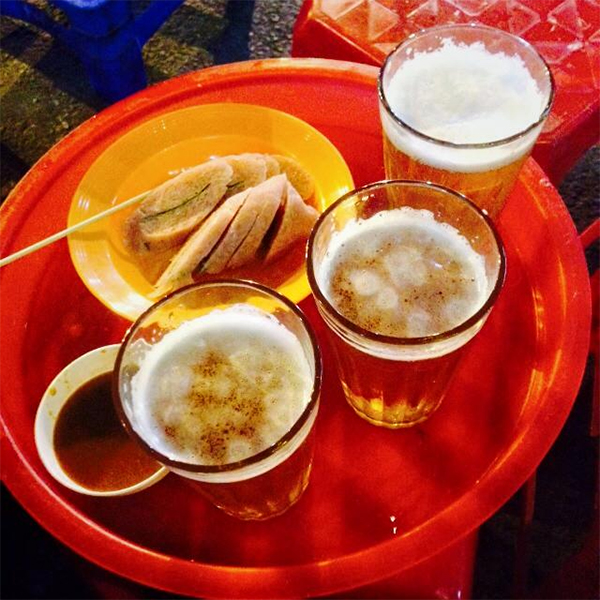 Staying in hotels and booking tours with travel agents are great for first-timers. If you are an experienced traveller, it's more fun to be riskier.  Don't book tour for cities like Hanoi and Saigon; you will enjoy more if you explore them by yourself. Instead of hotels, why don't you choose to stay at homestays to have a more honest view of the daily life of locals?
The daily life of Vietnam is vibrant and exciting. Eating on pavements or crossing roads filled with thousands of motorbikes will leave many unforgettable experiences.
Cruise on Ha Long Bay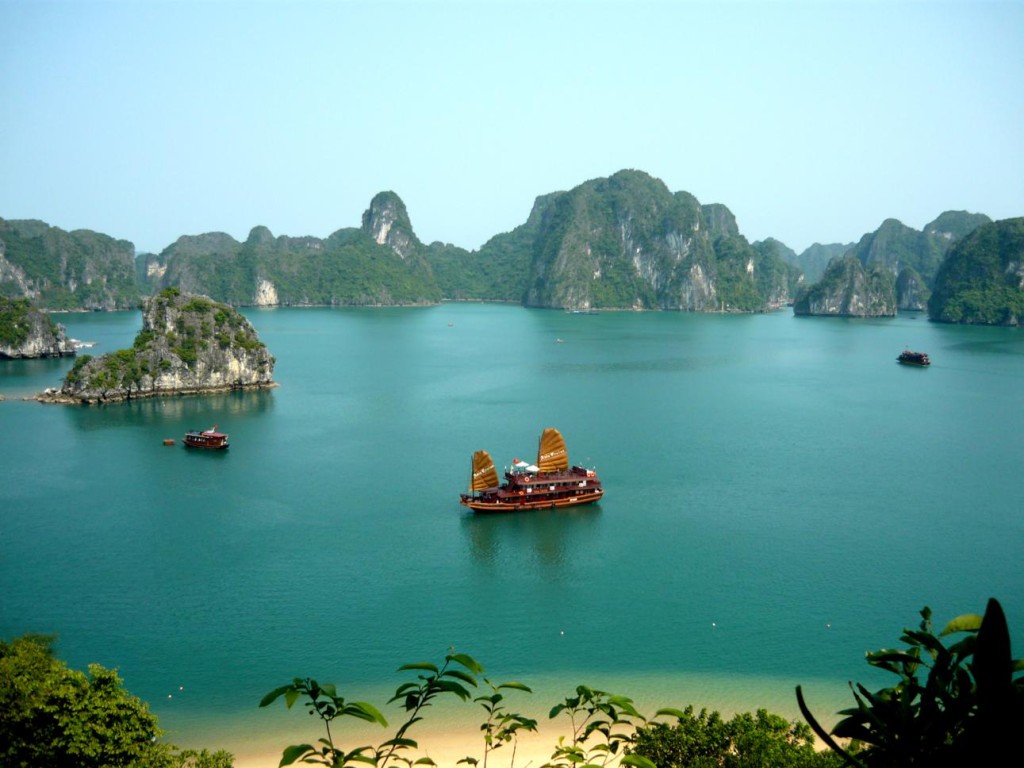 The only way to visit this very famous bay is buying Ha Long cruise tour. There are so many cruisers operating in Ha Long Bay offering services ranging from mid-range to luxury. With mid-range cruisers, you probably pay from $120 to $150 for a full-day tour including visiting caves, kayaking, and swimming. For luxury cruisers, with 2-day itinerary, you can do all the things mentioned plus one night spent on the bay and visiting Tuan Chau island on the second day morning. Each cruise is equipped with modern LDC TV, DVD player, mini-bar, air- conditioner, in house phone, bathtub, Jacuzzi…  With extremely luxury cruise operators, extra services like massage, spa or cooking class and Tai Chi class are also available.
In sunny days, views over the bay from cabins and from the top deck are magnificent, especially sunrise and sunset views.
Nighttime at Hanoi Old Quarter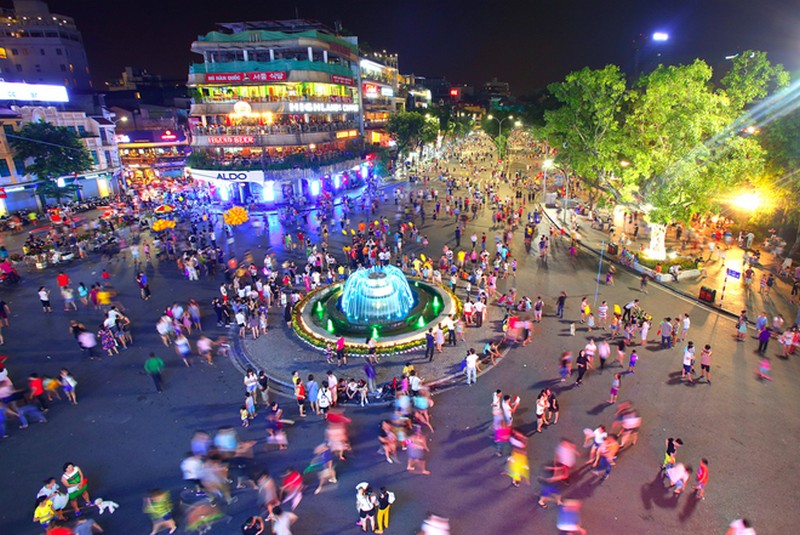 After a few months, the walking streets around Sword Lake have proven to be an attractive cultural space of the capital to both foreign tourists and locals. With the birth of the walking streets, many benefits were offered like free wifi, free toilets, more cultural festivals and art activities. More than all, the best benefit is that Hanoians and tourists can have a safe space to enjoy their nighttime without being bothered by motorbikes and taxis.
The city government also has loosened the time limit for private businesses like restaurants and bars to open until 2 AM (during weekends only) instead of 0 AM like before.
What more is there to enjoy at the Old Quarter of Hanoi? From 6 PM to mid-night from Friday to Sunday, along 2 kilometres from the lake to Dong Xuan market, many stalls sell hundreds of goods from clothes, souvenirs, handicraft products to all kinds of street foods.
Thang Long Water Puppetry Theater is also located just across the lake. The water puppetry is the most famous folk oratorio of Vietnamese culture.
Trek at Sapa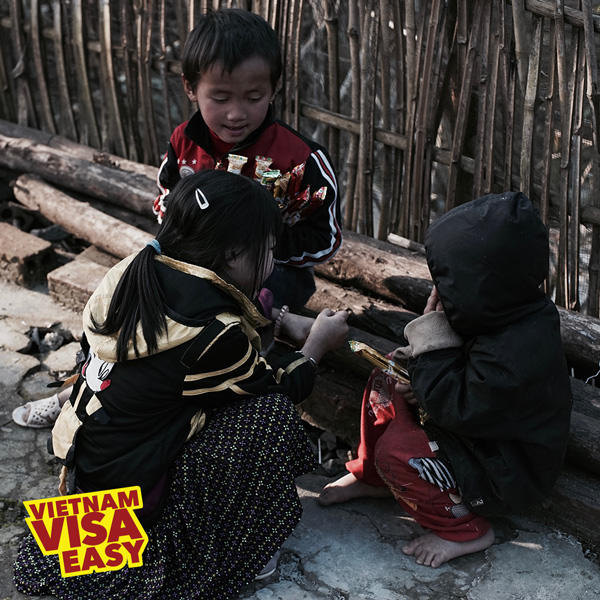 Sapa is one of the most famous destinations in Vietnam, has the most stunning scenery, favourable weather and authentic H'Mong cultural charms. It's not over yet, Sa Pa is also a perfect place for trekking in North Vietnam. Trekking in Sapa is not only trekking but a lot more: it's sightseeing and cultural experience at the same time. When you are in Sapa, trekking tours are easy to arrange, just ask the hotels you are staying to do it for you.
There are full-day treks and half-day treks. Most of the treks go through H'mong villages so you can witness the daily life of people on the highland regions. Cat Cat village trek is a famous one that no one should miss. If you want the longer walks, choose Ta Phin, Lao Chai or Ta Van. Ta Phin can also be done in half a day. You will find here the beautiful scenery of rice fields and the unique cultural charm of Red Dao people and small Black H' mong community. Ta Van is the most famous trekking site in Sapa with more than 25 homestays and other services.
Motorbike tour to Ha Giang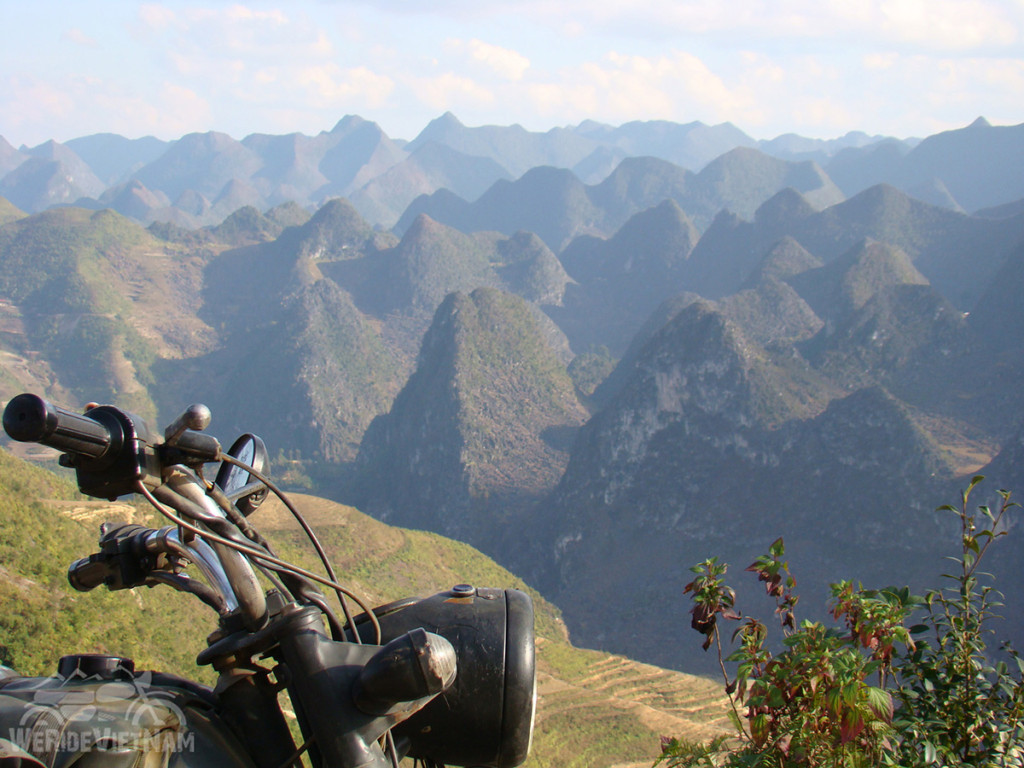 If you know how to drive a motorbike and you have a decent one in Vietnam, don't wait any longer to start a motorbiking trip to Ha Giang because you can visit the place all year round.
First, you have to have an International Driving License (IDL). Vietnam has allowed foreigners to use IDL (International Driving License) since 2015. So technically you can drive/ride in Vietnam when you have IDL and your driving license issued at your home country. If you don't have the DL, your IDL is in no use.
Second, you should buy or hire a Vietnam motorbike for your trip. You can import your motorbike into the country but it costs so much more than buying/renting one. If you buy, remember to get the Blue Vietnamese Registration Card from the seller which is very important and shouldn't be lost.
Third, buying a motorbike involves the transfer of bike and transfer of document. We don't recommend you to buy a brand-new motorbike for a short trip. You can totally buy a second-handed bike and have your name on the blue card. With $500 you can buy a bike in very good condition. Look for more here.
A trip from Hanoi to Ha Giang and back needs at least 4 days and 3 nights in normal weather condition. The tricky part is from Ha Giang city to Dong Van and Ma Pi Leng pass. The road is small, steep, winding and two-way, in other words, it's dangerous. The whole distance can probably be 1000 kilometres. So prepare your plan to Ha Giang carefully before departure, you can take a look at our recommended itinerary here.
Enjoy the blue sea of Phu Quoc island
Vietnam has many beautiful islands and Phu Quoc is the star of them all. From Ho Chi Minh city, flights direct to Phu Quoc are available every day making visiting this island even easier.
There are many things to praise this island but the first thing we can't miss is the incredible blue water of Sao beach, Long Beach and Khem beach.
Take in the scenery at Hai Van pass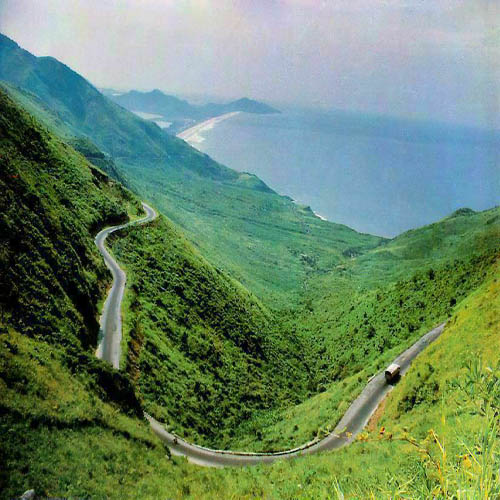 Often compared with Ma Pi Leng in the north in both beauty and danger, Hai Van pass is an experience you shouldn't miss at all. Linking two major tourism destination Da Nang and Hue, the 21-kilometre pass runs across the hills of Truong Son range where borders the blue East sea.  The name of the pass says it all: "Hai Van" means "sea and clouds" describing the painting-like scenery on the top with green mountains, blue sea and white clouds.
To enjoy fully the beauty of Hai Van, it's best to use motorbike or bicycle with which you can stop to take photos easily without preventing the traffic. From the pass, you can also see one of the most beautiful beaches in Vietnam – Lang Co beach with its blue water, silver waves and white sandy shores.
Try the Vietnamese styled coffee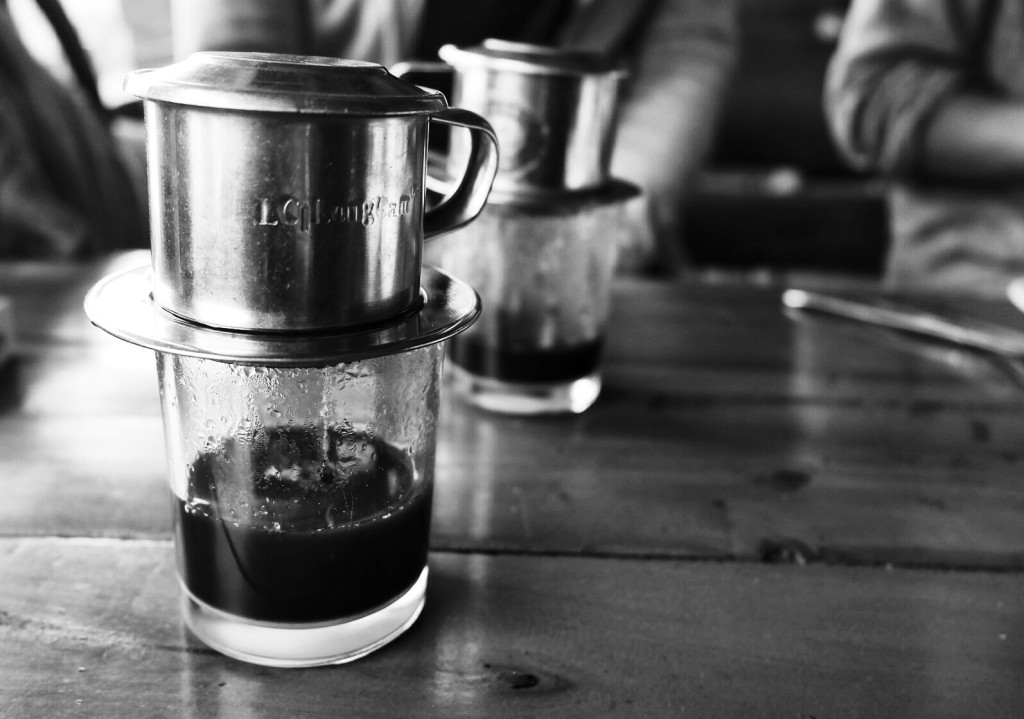 Coffee isn't solely the reason that makes Vietnam famous, but it's the Vietnam coffee culture.
We use a filter called "Phin". "Phin" makes drinking coffee in north Vietnam a slow and interesting process. During the waiting time, the drinker enjoys watching the crowded streets of Hanoi or conversations with other people. In the south, coffee is served differently. When you call for a coffee, a tall glass containing coffee and a lot of crushed ice and you don't have to wait like in the north. In the south, people drink coffee on a daily basis because coffee there is really cheap.
"Iced black coffee with condensed milk" is somewhat a trademark of Vietnamese coffee while "egg coffee" and "iced black coffee" also can't be missed. Many more variations of coffee are waiting for coffee lovers all around the world to discover and I'm sure you aren't going to be disappointed.
There were the best 10 things to do in Vietnam even us the locals also enjoyed doing so much. However, for some things like driving motorbike or trekking in Sapa, make sure you have health insurance and full legal documents for driving in Vietnam with a proper helmet. If your health isn't qualified for these activities, you recommend you to avoid them.