Nha Trang has the best beaches in Vietnam, there is no doubt. But not just the beaches are absolutely stunning but the clean environment, and the diversity in services and activity that make Nha Trang stand out. The article below will introduce you with some detailed information on the various water sports and activities available in Nha Trang.
General Information (PADI)
Visibility: from 10 meters/33 feet to excellent.
Water temperature: 24-30oC/ 75-86oF year round.
Weather: the annual average temperature in the south is higher than in the north, varying lesser in the south, ranging between 21-28oC/79-82oF annually. In the north, it's from 5oC/41oF in December/January to 37oC/99oC F in summer.
Scuba Diving and Snorkeling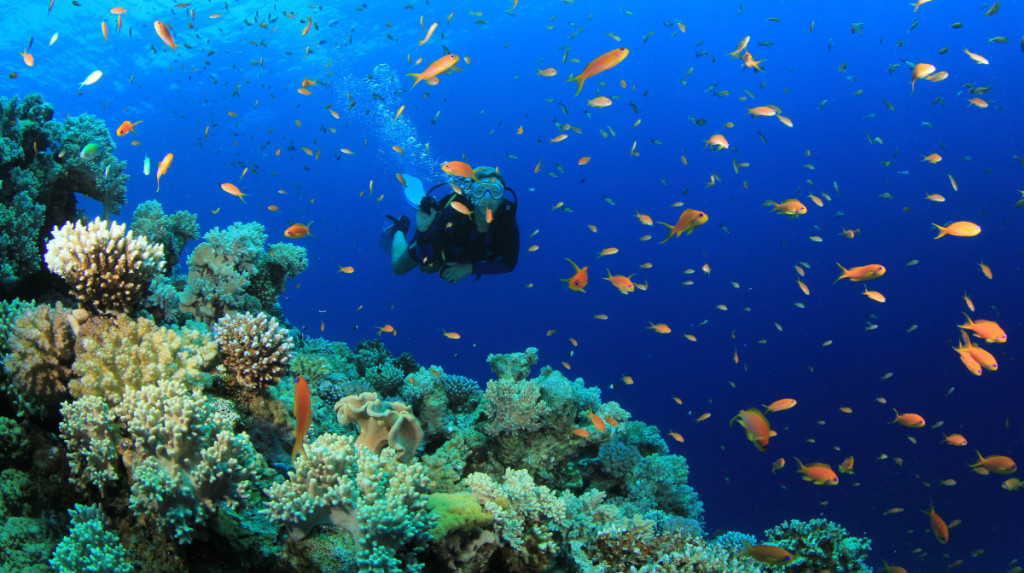 Hon Mun Marine Protected Area in Nha Trang is a perfect place for diving and snorkelling. The total 122-squared-kilometre area is covered with diverse marine ecosystems and coral diversity. There are a lot of different areas with different depths of water, therefore from beginners to professional divers can dive here.
Vietnam Active Adventure Company & Dive Center has been highly recommended by many foreign travellers. They offer many activities such as kayaking, rafting, mountain-biking to scuba-diving and snorkelling but mostly focus on diving. The fee of one dive for first-timers is quoted at $50, certificated divers $65 for 2 dives, snorkelling only $25 for any level.
Vietnam Active Adventure Company & Dive Center
Add No.115 Hung Vuong, Loc Tho, Nha Trang city.
Phone: 0903626061
Website: http://vietnamactive.com/
Sea walking

It literally means walking under the sea. If you can't swim or you want to enjoy some activity with your friends and family, sea walking is the right choice. It's not too costly; it's safe and fun, too. To be able to walk under the surface, you will have to wear a 40-kilogram white helmet with an oxygen tube connected at the top. You will have some minutes to adjust to the pressure of the water but after that, you can start walking slowly along with a fixed-line set there to guide the walkers. There will be one or two divers accompanying to ensure your safety and take your pictures. The ocean scenery under the surface is absolutely lovely. Walking among the fishes and look at the coral reefs up-close will be memorial experiences.
Caution: the diver will instruct you how to adjust water pressure the moments you get down underwater, pay attention. If you have some kind of trouble breathing or panic attack, you should tell the diver.
Fee: from VND800,000 per adult
Opening hours: 7:30am – 1:30pm
Flyboarding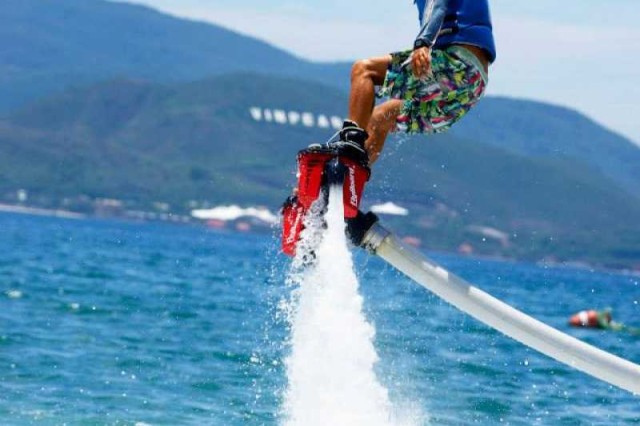 Flyboard is an exciting new water game that getting a lot of love from young people recently. Nha Trang is the first place in Vietnam where this game was seen.
Flyboard is a hydro flight device which propulsion to drive the keyboard into the air. The rider stands on a board connected by a long hose to a watercraft. Water under pressure can provide a thrust to take you up 15 m into the air and a dive headlong down to 2.5 m.
At first, it's really hard to stand on the board but when you have found the balance, the fun part begins. An experienced Flyboard rider can easily fly and even do trick like flipping over in the air.
Caution: This game is categorized as an adventure game; it can be dangerous and requires a lot of strength. Please consider before you try.
Fees:
Five minutes: VND 600,000 per adult
Ten minutes: VND 950,000 per adult
Twenty minutes: VND 1,800,000 per adult
Some water sports centres that offer services for flyboarding:
Flyboard Nha Trang
Add: 35/48 Ngo Den, Nha Trang
Phone: +84 01659796989
Website: http://motonuoc.net/
Parasailing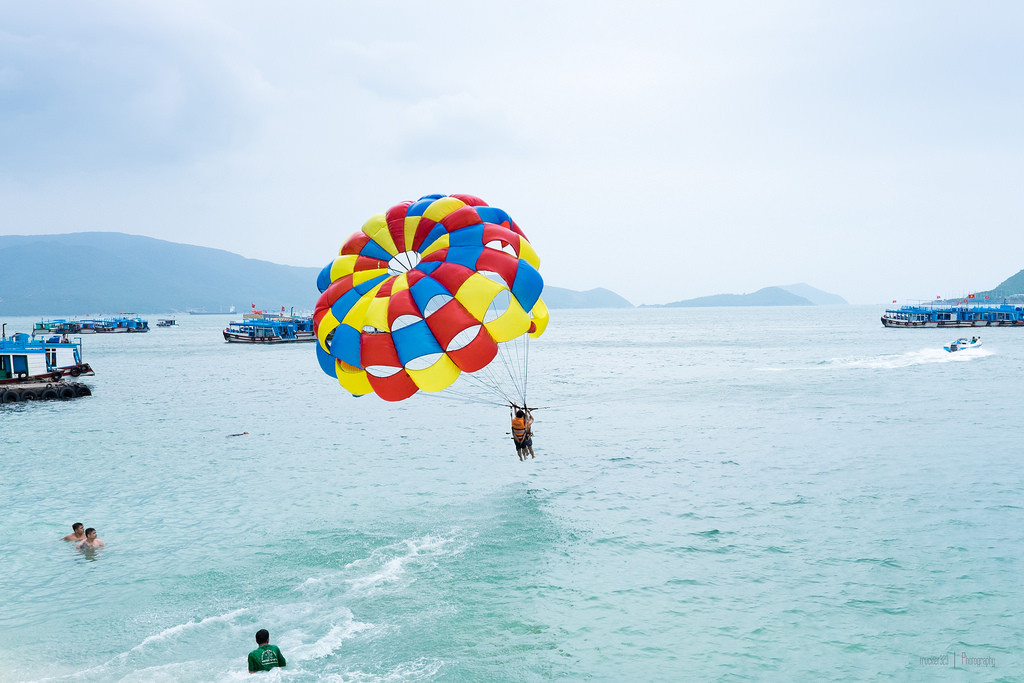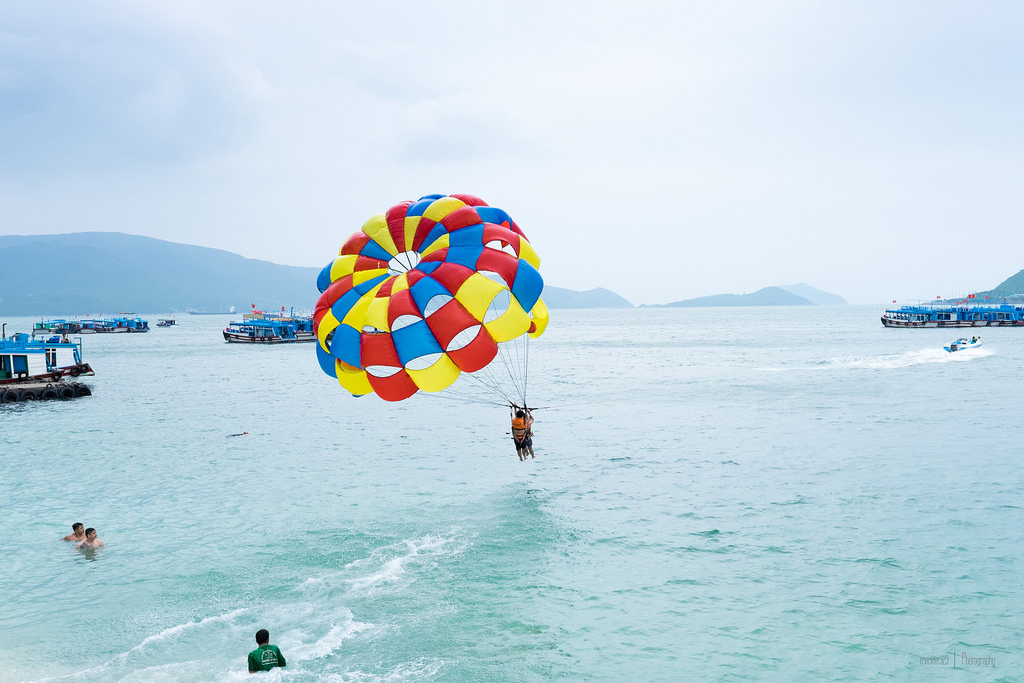 Parasailing is not a new thing in Nha Trang but in fact a common water sport that everyone can enjoy. If you want to know the feeling of flying, but in a way much less dramatic (and less expensive) than the Flyboard, Parasailing is always available. After fastening the belt and wearing a life jacket, a canoe or a boat drives off, carrying the parasail wing and person into the air. If the canoe is powerful and fast enough, it can carry two or three people behind at the same time. A ride with parasail wing in Nha Trang lasts about fifteen minutes. You can find parasailing service along Nha Trang beach and. On islands, the fee for this game is more expensive.
Caution: When the canoe starts to pull, you have to run forward under you are off into the air. Always wear a life jacket during your parasail.
Fees:
On islands: VND 450,000 per adult
On land: VND 350,000 per adult
Banana boat riding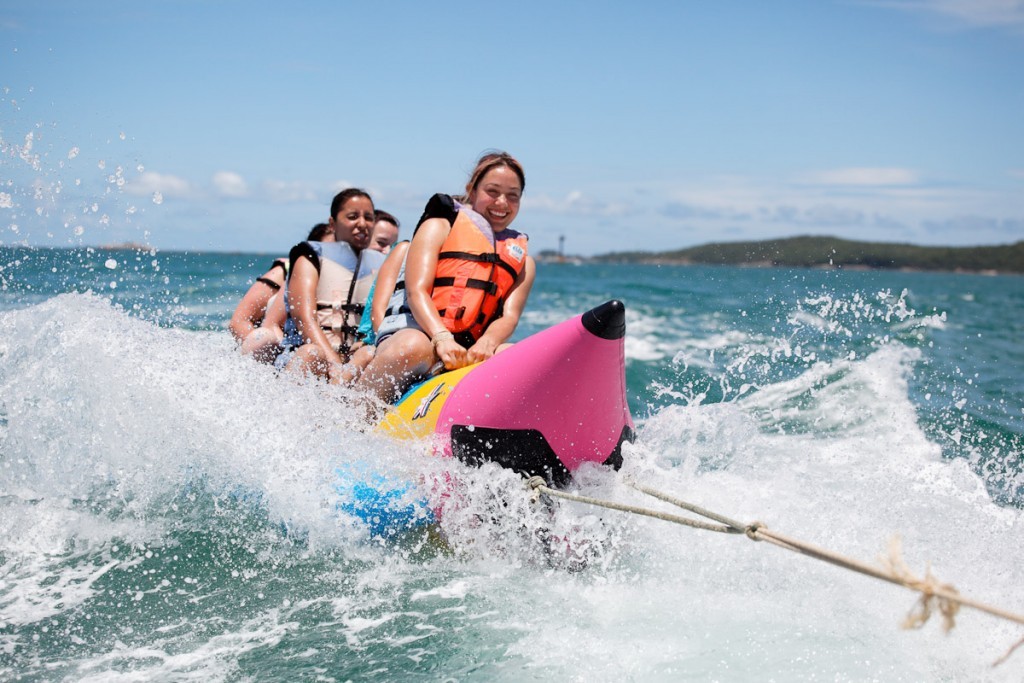 Everyone can play this game. A group of 5 to 7 people just needs to wear the life jacket and sit on the banana-shaped buoy to be pulled by a jet ski with a velocity of 50-80 km/h depending on the riders' request. This activity is available on Nha Trang beach and some islands of Nha Trang bay.
Fee:
Fifteen minutes: VND 700,000 per buoy
On islands: VND 800,000 per 5-7 persons
Surfing, Stand up paddle surfing and Kite Surfing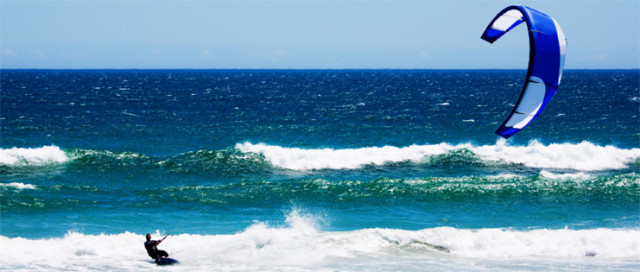 Surfing is the simplest water sport yet it requires the most skills. We believe Nha Trang beach and Nha Trang bay are very suitable for this kind of activity. The stormy season from October to April turns out to be a great time for surfing because of the big waves. All levels of surf enthusiast can find their best surfing experience here. Bai Dai (Long Beach) is located 23 kilometres from the city centre; it's the most famous surf sport in Khanh Hoa province. But watch out of strong rip currents. Some islands on the bay also have great spots for surfing.
Stand-up paddle surfing (SUP) is much easier. Unlike traditional surfers, SUP surfers do not sit or lay on the board until the waves come but use the paddle to propel themselves through the water.
Kitesurfing in Nha Trang is not as famous as in Mui Ne or Phan Rang. However, Nha Trang Bay is still a decent place for this sport. There are a few surfing schools that also offer kitesurfing rental and courses. This sport requires strength, skills and money.
Some surfing school and centres in Nha Trang:
The Shack Surf School
Add: Long Beach Nha Trang
Phone: +84 164 254 1947
Email: info@shackvietnam.com
Website: http://www.shackvietnam.com/
Kiterabbit Surf School (Russian)
Add: 72-74 Tran Phu, Nha Trang
Phone: +84 97 311 02 17
Skype: vlad.ornatskiy
Website: http://kiterabbit-nhatrang.com/
Wakeboarding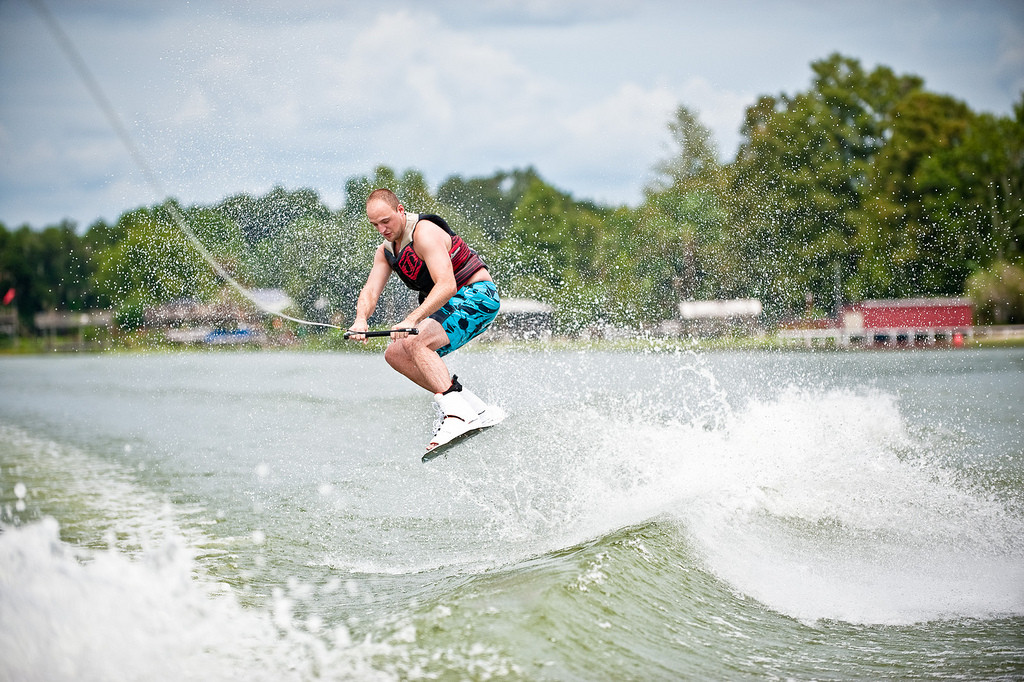 Compared to other kinds of surfing, wakeboarding is the easiest to play. The ride is towed behind a motorboat typically at speeds of 30-40km/h, depending on the board size, rider's weight, type of tricks, rider's comfort and other factors. It can be as easy as it may seem but before starting off, you should really take a few minutes to learn how to keep balance on the surface of you are inexperienced with this kind of stuff. Always wear a life jacket and keep the bindings tight on your feet.
Fee:
In city: VND 700,000/adult
On islands: VND 800,000/adult
Kayaking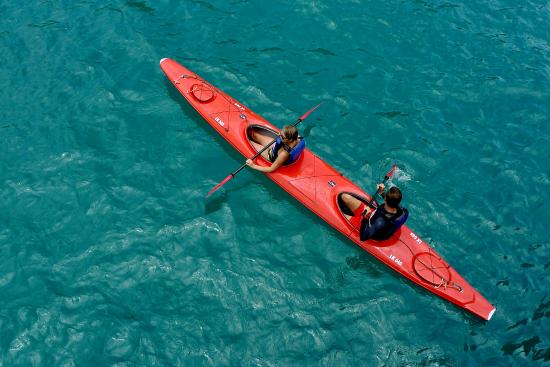 Kayaking is a common water activity not just in Vietnam but also around the world. Nha Trang bay is one of the best places for kayaking in Vietnam. The water is blue, warm and the bay is quite airtight. The weather is calm almost all year round, except for stormy October and November. You can hire a kayak for VND 200,000 – VND 300,000 ($10-$12) per hour.
Jet Skiing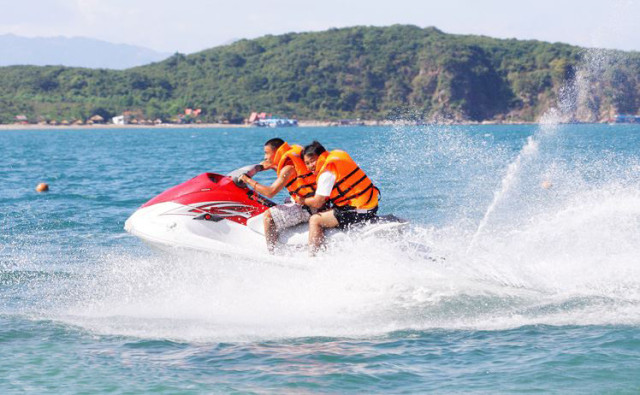 Jet Skiing can be found on any beach of Vietnam. Before driving a jet ski yourself, you will be instructed how to control the watercraft and what to do when it's flipped over. When driving, stay away from ships and boats, or any obstacles visible on the sea; keep off the coast for a distance of at least 30 meters. Do not drive near crowds of people or drive too fast.
If the jet ski is flipped over, do not panic but calmly get on it again. The key is to control over your speed and stay steady against the waves. It's best to not goes over 60 km/h.
Fee for jet ski rental for 30 minutes:
On Nha Trang beach: VND 250,000 – VND 300,000 per jet ski
On islands: VND 450,000 per jet ski
If you have more questions on Water Sports and Activities in Nha Trang and Vietnam visa on arrival, feel free to contact us.