Vietnam has a 3260-km coastline full of stunning seascapes and pristine islands. This geographic condition is suitable to develop natural tourism and scuba diving has its place in Vietnam as well.
Together with Phu Quoc Island in the south, Nha Trang is one of the best places for this sport in Vietnam. Since around the 90s, dive centres and resorts has been provided evolved their diving services. All divers at any level are recommended to dive in Nha Trang.
Dive Summary
We get some professional information on dive locations in Vietnam from PADI.
Visibility: from 10 meters/33 feet to excellent.
Water temperature: 24-30oC/ 75-86oF year round.
Weather: the annual average temperature in the south is higher than in the north, varying lesser in the south, ranging between 21-28oC/79-82oF annually. In the north, it's from 5oC/41oF in December/January to 37oC/99oC F in summer.
Where to dive
Hon Mun Marine Protected Area (MPA)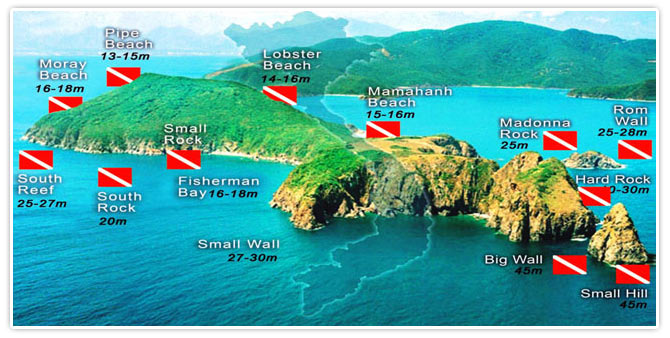 The area is situated in Nha Trang bay consisting of 38 squared kilometres of land and 122 squared kilometres of the surrounding water. MPA include not only Hon Mun island but also Hon Tre, Hon Mieu, Hon Tam, Hon Mot, Hon Cau, Hon Vung, Hon Rom and Hon Noc. The protected area aims to reserve the diverse marine ecosystems and coral diversity which represent Vietnam's south-central bio-geographic zone.
The coral reefs have been ranked as one of the most important areas on marine while biodiversity of highest categories with more than 350 species of hard coral reef species. Divers will have the chance to be overwhelmed by the wonderful underwater world full of life and colours.
Major scuba diving excursions take place within the Marine Protected Area which is only 40 minutes of a boat ride from Cau Da port.
From 10-15 meters in depth:
Hard Rock: 10-13 meters in depth with stunning scenery. Underwater is many shallow caves. The site is suitable for all kind of diving.
Pipe Beach: are 13-15 meters deep with typical pipefish, ghost fish, seahorse, flying gurnard and dense coral reef. This site is fit for training dives and snorkelling…
Lobster Beach: has the depth of 14-16 meters with many lobsters, dragonet, mantis shrimp and trumpet…. In the past, Lobster Beach was the shelter of tortoises but quickly they were gone under the impact of humans. Since the MPA was established, a small number of tortoises come back to the beach to reproduce.

From 15-30 meters depth:
Mama Hanh Beach: 15-18 meters deep, filled with shallow coral gardens and sloping reef. You can find clownfish, lionfish, and nudi branches.
Moray beach: is one of the most popular sites in the marine park. Here you can reach the maximum 18m-depth underwater. Any level dives, even the training dives can take place here. Enjoy the parade of marine species such as clownfish, black frogfish, pipefish, razorfish, giant moray eels, flying gurnards, and seahorses.
Madonna Rock
Madonna Rock, another popular site has a maximum depth of 25 meters with several caverns at many heights. These small havens are places for glassfish and small critters. Look out for giant morays, lionfish and scorpionfish, too.
South Rock: there are some old coral reef gardens with some strange species of fish.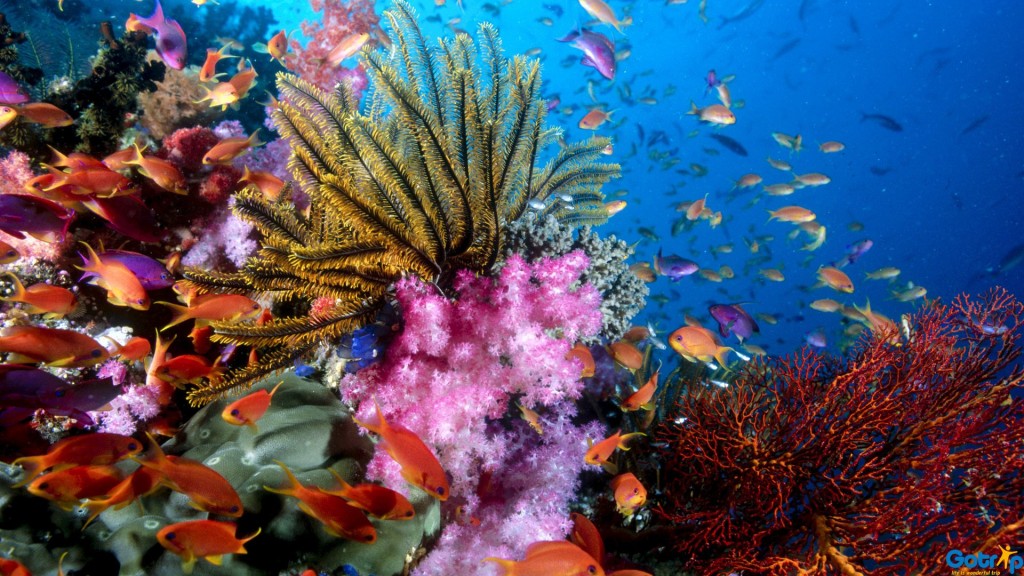 Whale Island
Whale Island is located about 80 kilometres north of Nha Trang. This is the perfect place in peak diving season.
Hon Trau Nam (Three Kings)
Hon Trau Nam is one of Whale Island's most famous diving sites. With the maximum depth of 35 meters, Three Kings is home to mantas, eagle rays and occasional whale sharks. The three pinnacles made of soft colourful corals which the island is named after are now still visible to see. Among them, you can find macro critters, seahorses, frogfish, clownfish, stonefish, and barracudas.
Dive Centers

Hotline: +84 (0) 58 3524 351
Skype: Jeremy
Email: nt@divevietnam.com
Arranging diving tours in Nha Trang, Phu Quoc island and Con Dao island, also opening PADI training courses with Jeremy Stein, Rainbow Divers is the number one choice for diving service in Vietnam. Daily tours run from $25 to $95 for several options. For PADI tours, prices jump from $100 to $400 for several options.
Address: 72-74 Beachside Tran Phu, Nha Trang
Hotline: 058 3522 788
Introduced as the "PADI Five Star dive centre", Sailing Club was founded back in 1999 with the name "Octopus Diving Club" making it the longest-running dive centre in Vietnam. So you can totally expect the quality of service, safety as well as the very reasonable prices.
Address: 1/27 Tran Quang Khai- Loc Tho, Nha Trang
Hotline: 091 823 62 79
Offering both tours for certified divers and training dives for beginners, Angel Dive committed to bringing the best services. On top of the dive centre, they also operate an 8-room guest house.