If someone asks me whether Thanh Hoa is a great place to travel, it wouldn't be an easy yes or no. For first-time travellers to Vietnam, Thanh Hoa is NOT an option because it doesn't have any major tourist site, except for the world heritage Ho Citadel which is promoted rather poorly. Thanh Hoa has a beach, but Sam Son is no way on par with other beaches and islands of the north. But if you are someone who has already seen most of Vietnam, Pu Luong is a perfect 'off-the-beaten-track' destination to explore.
Nature Reserve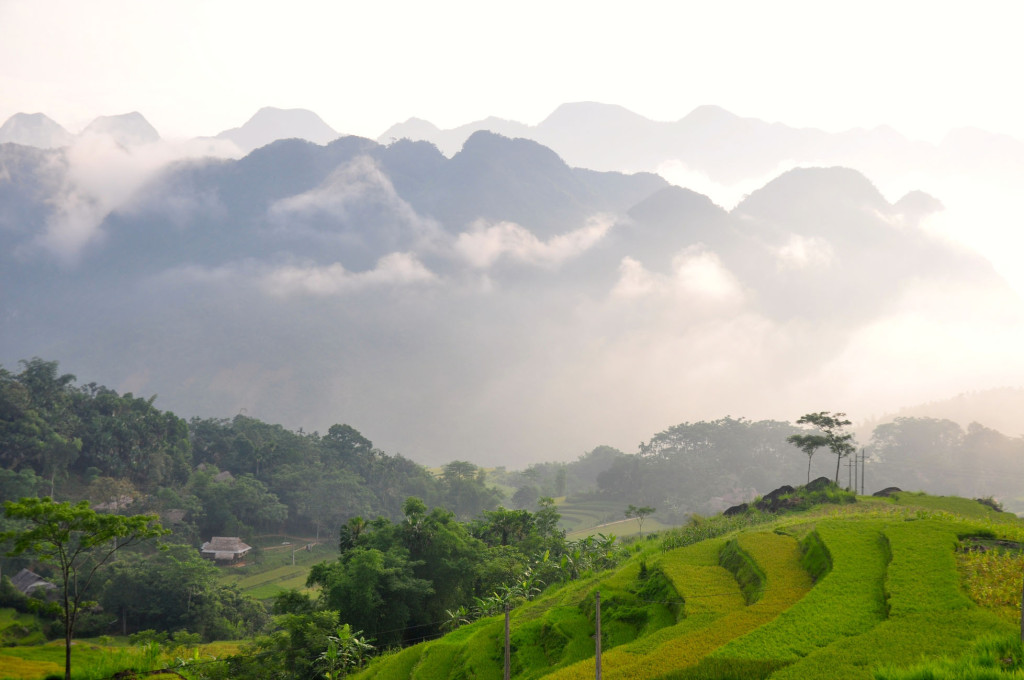 Pu Luong Nature Reserve is located in Ba Thuoc and Quan Hoa districts, on the northwest of Thanh Hoa province, Vietnam. Established in 1999, Pu Luong Nature Reserve played a key role in watershed protection of Ma river. The primitive forest in Pu Luong is categorized as seasonal tropical evergreen forest. Being located not far from Cuc Phuong National Park, the natural characteristics of Pu Luong are not too different than those of Cuc Phuong. Pu Luong also has a wide range of fauna diversity, both in quantity and in kinds with 598 species of animal, of which there are 130 species of vertebrates and 50 rare species. There are 158 butterfly species, 96 molluscum species on land, etc.
When to travel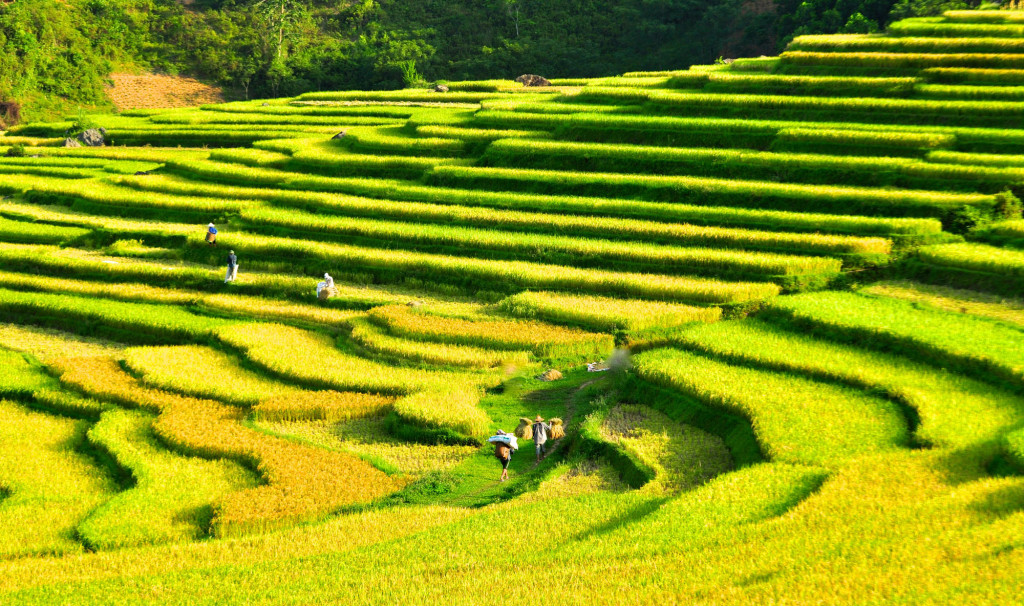 There are two times that you can see the best of Pu Luong: from late May to early June and between September and October.
May – June: this is the time when a new crop starts and the terraced rice fields turn from the brown colour of soil into a refreshing green shade of rice leaves. Even in summertime, Pu Luong retains its cool atmosphere of a limestone mountainous area, surrounded by tropic forests. A great place to escape the heat of crowded cities.
Sep-Oct: this is the harvesting time in Pu Luong. The green colour is replaced by yellow of the ripe crops, making Pu Luong so idyllic and dreamy. This is also the time travellers from across the country come to Pu Luong to enjoy the stunning scenery.
How to get there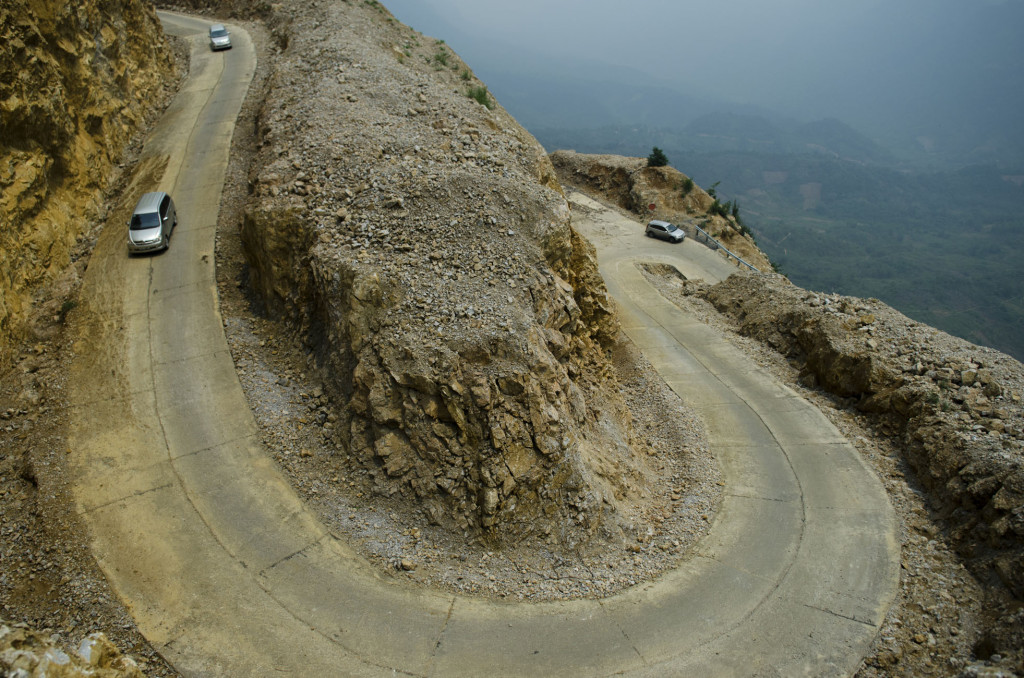 The location of Pu Luong makes the path to get there quite difficult for all kinds of transportation. Pu Luong Nature Reserve is located about 25 kilometres away from Cuc Phuong National Park, connected to the tail of the park by two ranges of lime-stone running in parallel, in between are valleys of rice fields. On the north, Pu Luong is conterminous to Mai Chau, Tan Lac and Lac Son districts of Hoa Binh province. The south of Pu Luong Nature Reserve is bounded by Ma River.
Motorbike is the best means for Pu Luong because the road is rather winding, steep and dangerous for the car.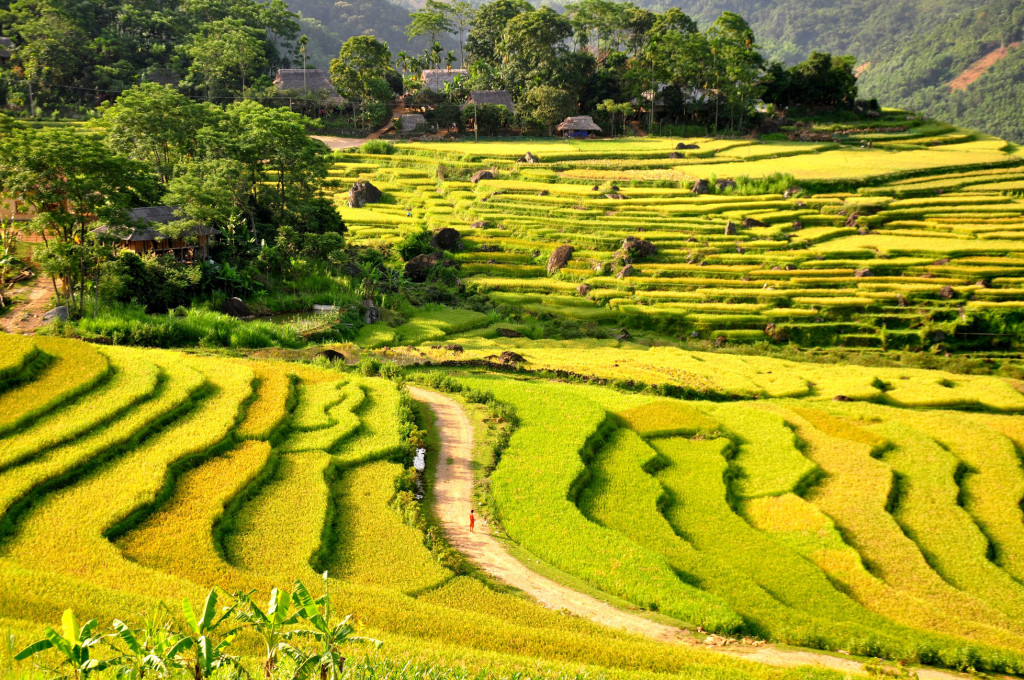 From Hanoi, you can get to Pu Luong through 148 kilometres of national highway 6 and 15C on bus and motorbike. From Ho Chi Minh City, you have two choices. Take a flight to Tho Xuan airport (Thanh Hoa) then rent a motorbike to drive 80 kilometres to Pu Luong. This airport is 39 kilometres away from Thanh Hoa city on the west, 80-100 kilometres away from Pu Luong on the east. However, renting motorbikes isn't an easy plan because this service is barely available in Thanh Hoa city. If you are experienced in riding a motorbike, you can fly from HCMC to Hanoi then rent a motorbike and start from there. The closer you get to Pu Luong, the more dangerous the road can be. So get rest properly and slow down when you drive on mountainous roads.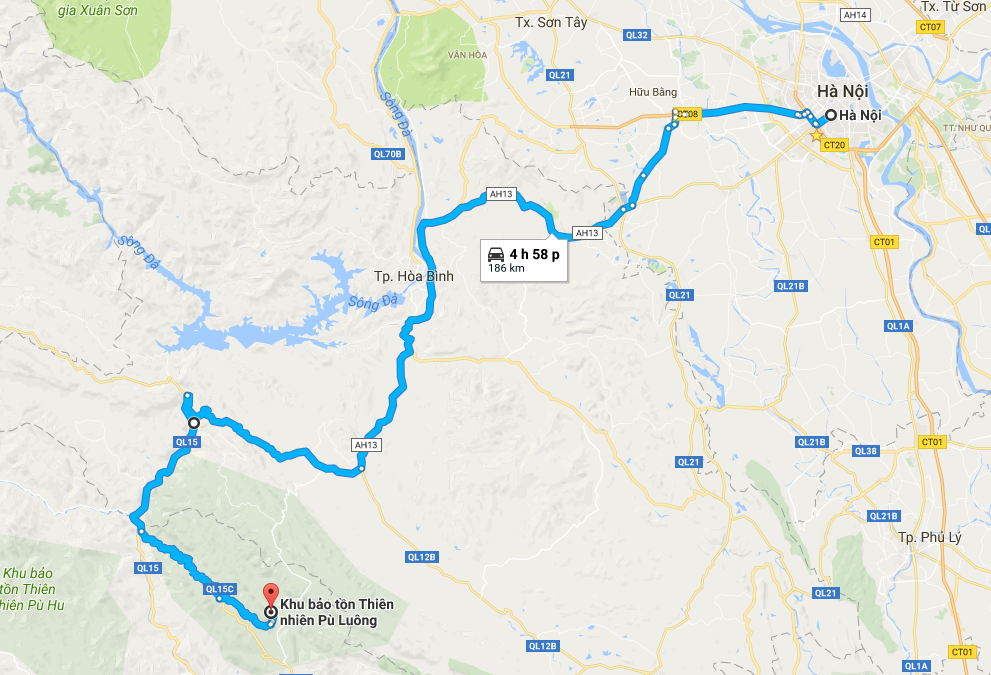 What to see
Pu Luong peak
On an altitude of 1700 meters above the sea, Pu Luong peak would be a great hike for those who love exploring. The hike can take you about 5 or 6 hours, passing through stunning valley fields, wonderful terraced rice fields and the idyllic hamlet of ethnic minorities. The top isn't a great site to take in the scenery: the stone marker on the top is covered by trees and the view isn't very grandiose (you still can see the lovely sight of the valley). It's also a wonderful site to pitch your tent and enjoy the nature.
The villages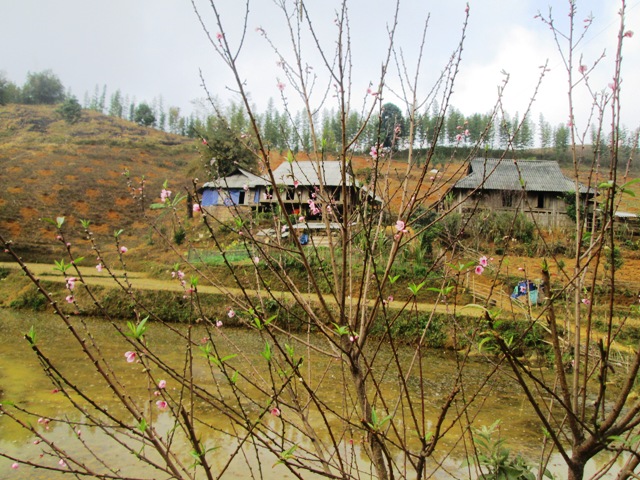 Son-Ba-Muoi or "little Sapa in Thanh Hoa" are the three villages of Lung Cao ward, Ba Thuoc district, about 130 kilometres away from Thanh Hoa city on the northeast. The topographic characteristics show that this area is the only place that has a low limestone ecosystem. Located on the top of Pha He, Pha Chien mountain range running in parallel with Pu Luong – Cuc Phuong range, Son-Ba-Muoi is in the core zone of Pu Luong Nature Reserve, they are quite isolated and the journey to these three villages is a great challenge to even the locals. Yet the rawness of wild nature and the authenticity of the Thai ethnic here will amaze you. Especially in blooming season, peach and plum flowers will make the scenery here even lovelier.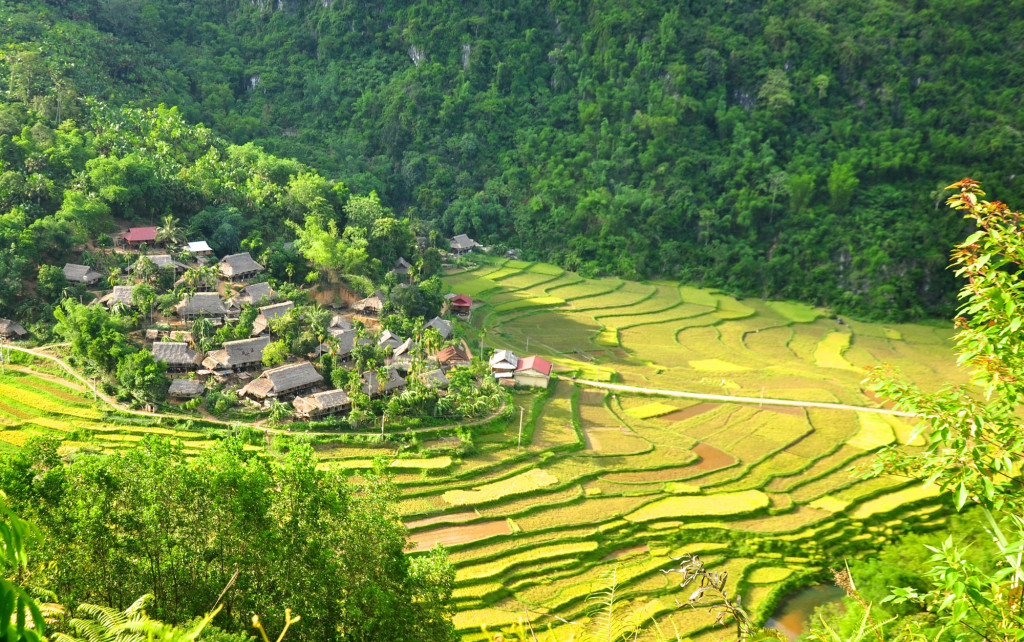 Kho Muong must be the most well-known village in Pu Luong to foreign tourists for its peaceful, quiet atmosphere and the friendliness of the people. Located deep in a valley, surrounded by limestone hills and green forests, the ripe colours of the terraced rice fields bring so much beauty when the time is right. Kho Muong is a village of White Thai people and their life is rather simple. In harvest season, you can see they are in the fields all days, working so hard yet the smiles never leave their faces. Kho Muong is also an ideal starting point for your treks. The popular route must be 4 village trek through Pon village – Thanh Cong – Cao Hoon and Kit village. Other than rice fields Kho Muong has some lovely limestone caves that worth your visit.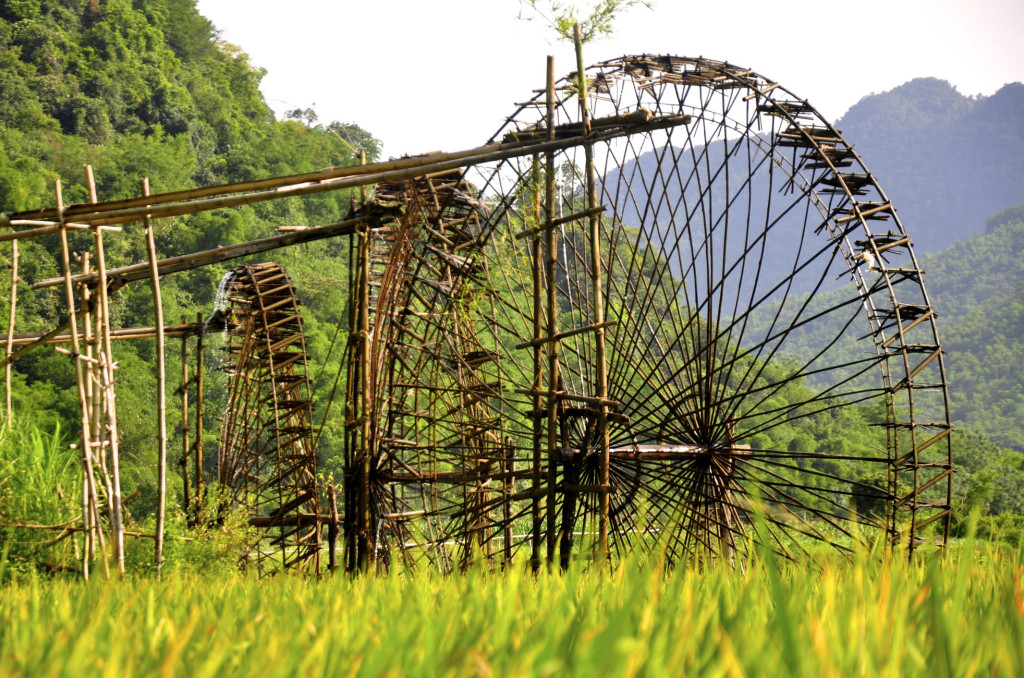 Hieu village (Ban Hieu) shouldn't be missed in your trip to Pu Luong. On the way to this village, you will see many large-scale waterwheels made by bamboo along the stream. The waterfall in Ban Hieu is quite famous for its unique setting – all the layers are limestone and even the trees' roots on the streambed were calcified. In the rainy season, a great volume of water will flow through this fall, creating a great scene of nature.
Pho Don fair market is available on Thursday and Sunday, an interesting cultural activity of Thai people. Pho Don has its history back to the period of French colonists where Viet, Muong and Thai people in the area come to trade goods. The special thing about this market is the practice of trading same-valued goods, sometimes money is absent. For example, with a chicken, someone can exchange for 20 eggs and some vegetables. The sellers are mostly farmers, selling what they have so you can expect the goods to be not good looking but healthy and cheap. Viet people bring goods like clothes and houseware to sell to the locals here and also buy agricultural products in return.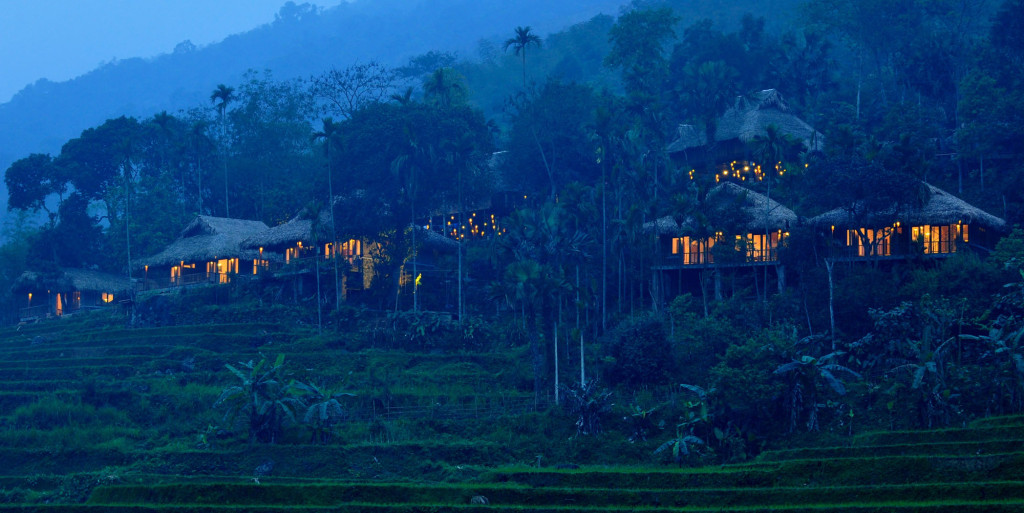 Pu Luong Retreat has been famous for a very short time because of its wonderful location, stunning views and great service. Pu Luong Retreat offers 9 comfortable bungalows, 1 traditional stilt house with 16 beds, an open-air restaurant, infinity pool, spa area and rock garden.
There are three types of room in Pu Luong Retreat: stilt house (dorm-like) (VND280,000/bed), bungalow with valley view (VND1,400,000/night/room), suite bungalow with valley view.
You will be surprised by the magnificent and peaceful views of terraced rice fields in the surroundings of the resort. However, there are things you won't find very comfortable within this resort. Because Pu Luong Retreat supports eco-tourism, the use of electronic usage here is limited; rooms have no televisions, fridge or even air-conditioners.
Activities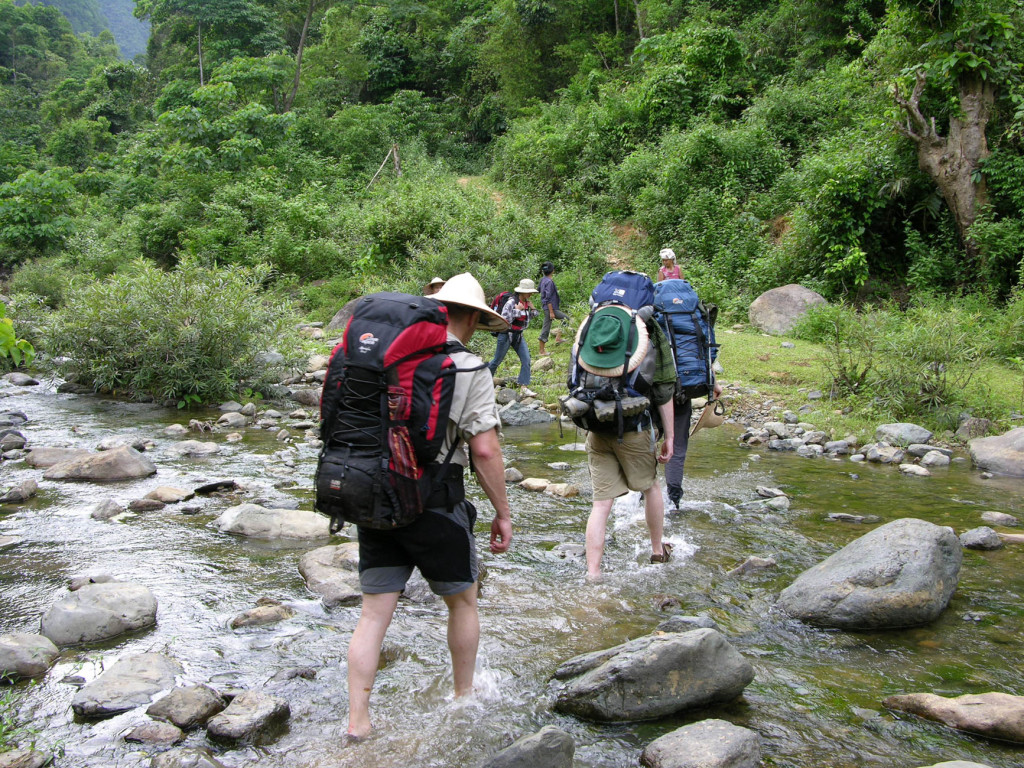 Trekking: This is a common activity do to in Pu Luong. Trekking tours are available from short 5-kilometre troll to nearby villages to a more challenging as hiking to Pu Luong peak.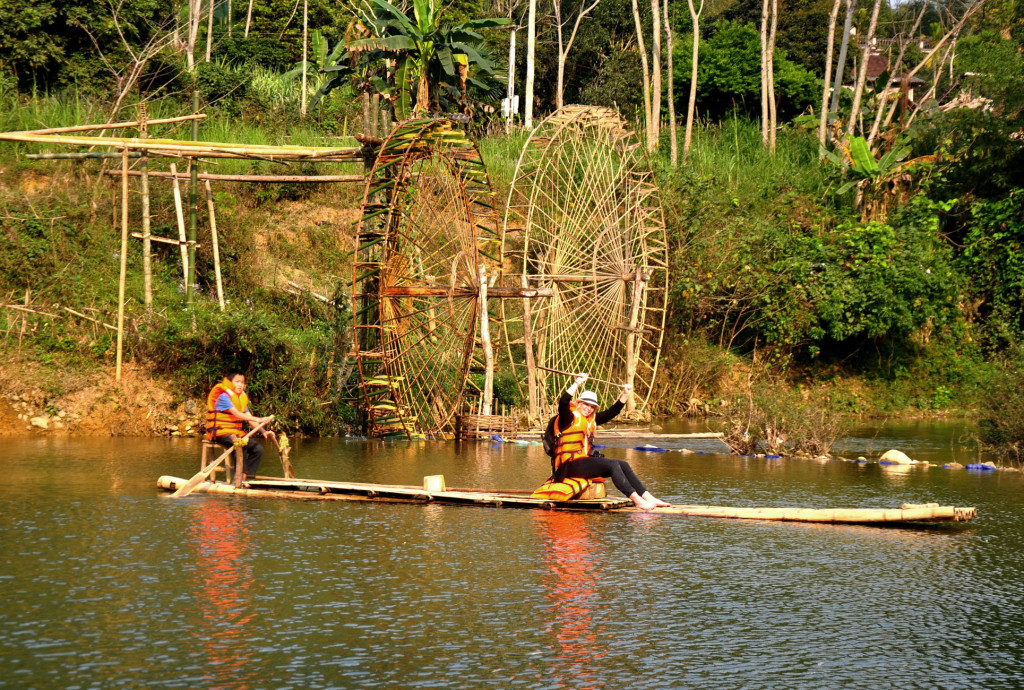 Rafting: the stream in Ban Hieu is a great place to do a cruise on a raft. Along the river are the very large bamboo waterwheels made by Thai people.  You can learn how to paddle and control the raft while enjoying the amazing scenery around you.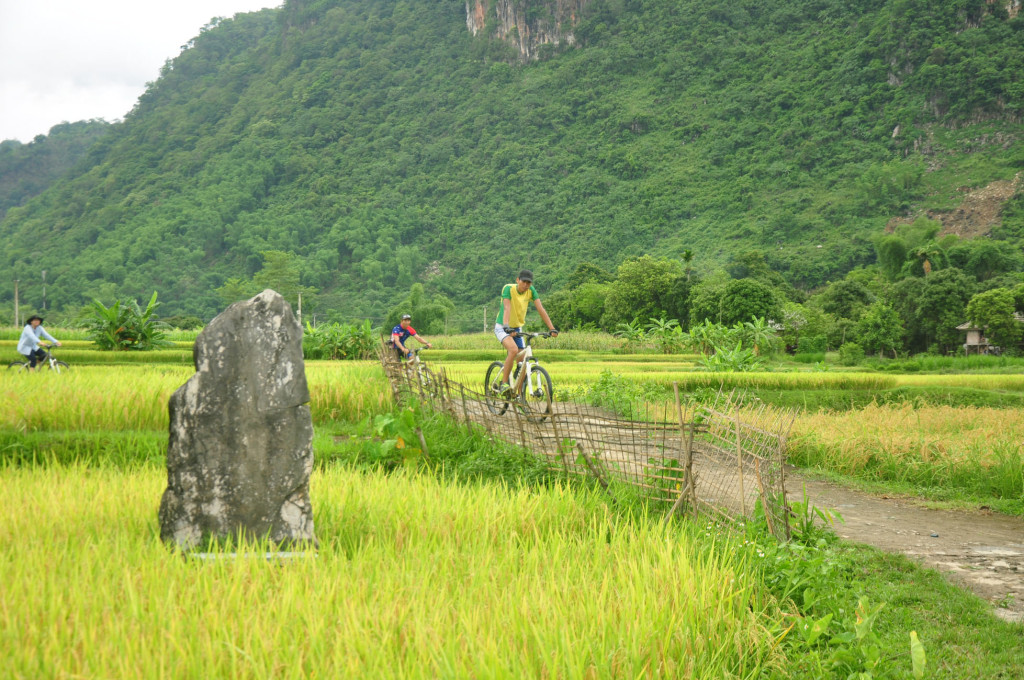 Cycling: the roads in Pu Luong are steep enough for any biker who wants to enjoy some adventure. You will be cycling through the quiet farming hamlet of ethnic people, enjoying the colour and the scent of a typical countryside area in Vietnam with quiet villages, clean streams and green mountains.
Other than itineraries for the activities above, kayaking, camping and volunteering can be arranged by Pu Luong Retreat.