Many foreigners, who once visited Vietnam in the weeklong Tet holidays did have a good time enjoying the country's cultural charms but at the same time, were confused so much. Everything in this festive week is closed and there are just so many traditions and customs to understand. In order to help all foreigners to celebrate the happiest time of our country without any trouble, this article will show you some basic tips.
Vietnamese Lunar New Year is an unusual time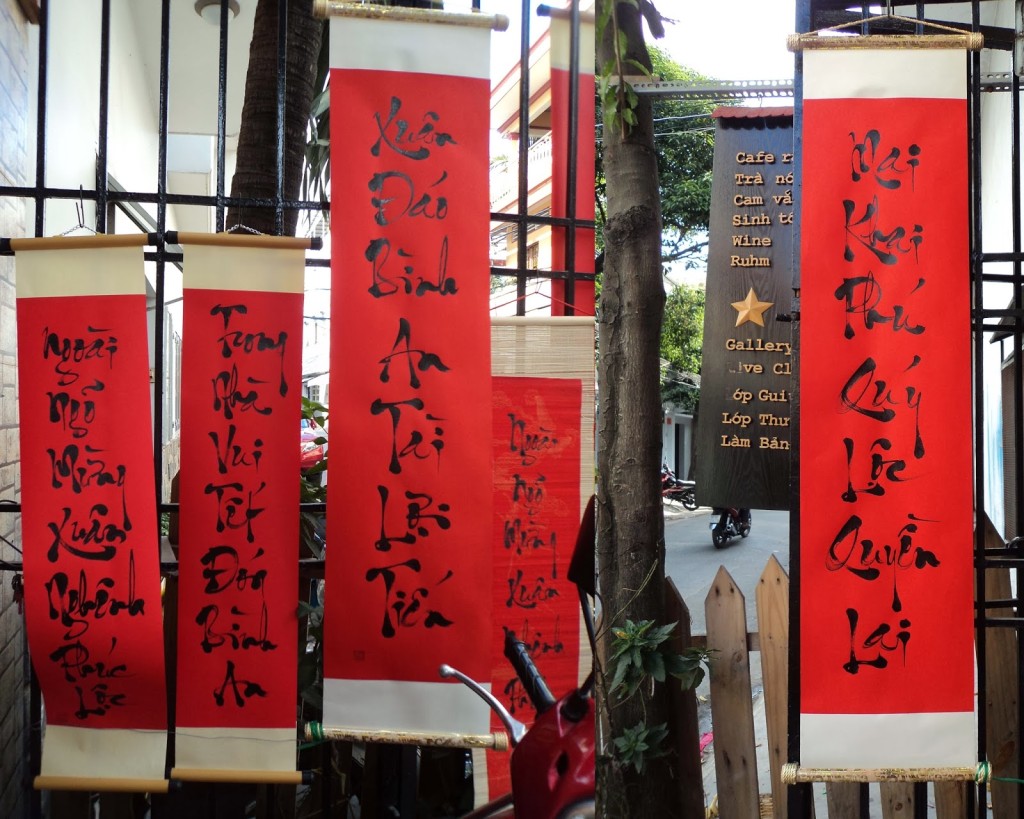 Lunar New Year or Tet Nguyen Dan was originated from China. By using the lunar calendar, Tet often falls in the time between late January and mid-February. The festival is to celebrate the new coming lunar year. Why does lunar year matter so much in Vietnamese culture? Because in agriculture country, moon watching plays a great role in wet rice cultivation and the lunar calendar was the only calendar Vietnamese had back then.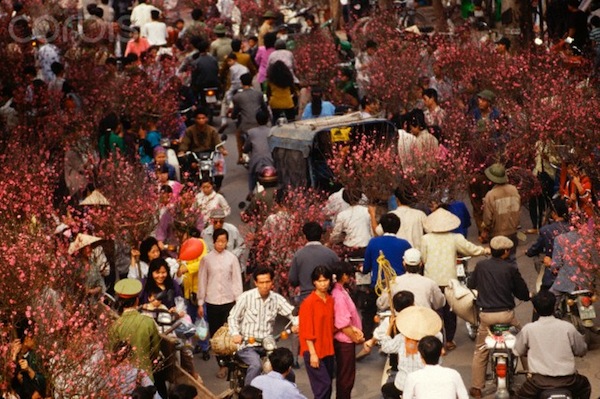 Vietnamese spend a week before Tet to prepare for this huge event. Things to be prepared are Kitchen Guardians Sending-off feast on 23rd of the twelfth month which is the first event of Lunar New Year; buying peach blossom or kumquat tree; preparing foods for the whole week of Tet; buying new clothes for children; cleaning and decorating the house. So there is a lot of work needed to be done at this time. The prices in markets go through the roof, all kinds of goods and products only for this time are sold everywhere. You definitely find the atmosphere very vibrant and busy in the time before Tet.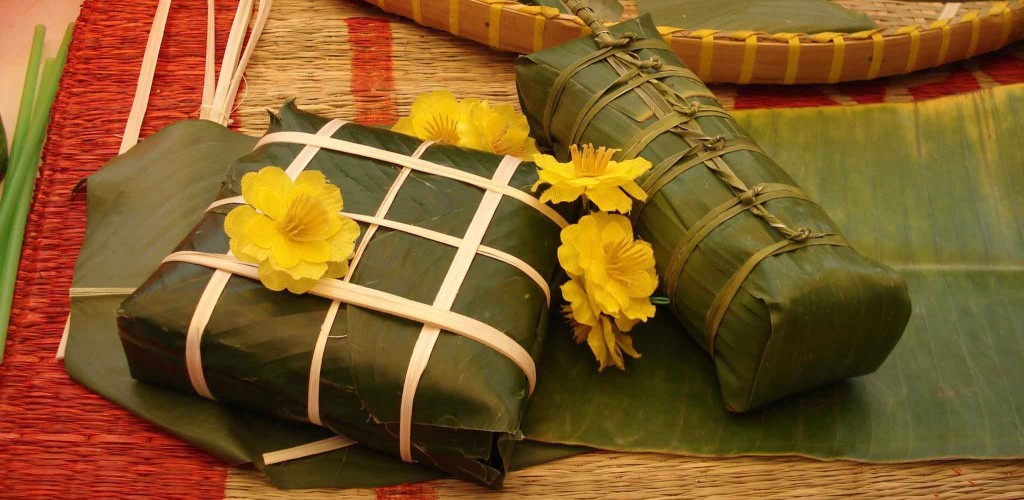 In the two last days of the lunar year, traditionally each and every family will make Chung cakes – the national cake of Vietnam. Lunar New Year in Vietnam will not be a Lunar New Year if we don't talk about Chung Cake because the cake is literally the symbol of the festival. In the past, the cake represented for the wish of a more prosperous life and the gratitude toward the gods. The dong leaves are used to wrap the cake in a square shape representing the earth. Main ingredients are glutinous rice, pork meat, and mung bean put in 5 layers. The meat placed in the centre of the cake, being wrapped first by cooked mung beans then the thickest layer of rice. About 10-12 hours are needed to boil 10-15 Chung cakes. Vietnamese people had a tradition spending the last night of the year to wait for the Chung cakes to be done.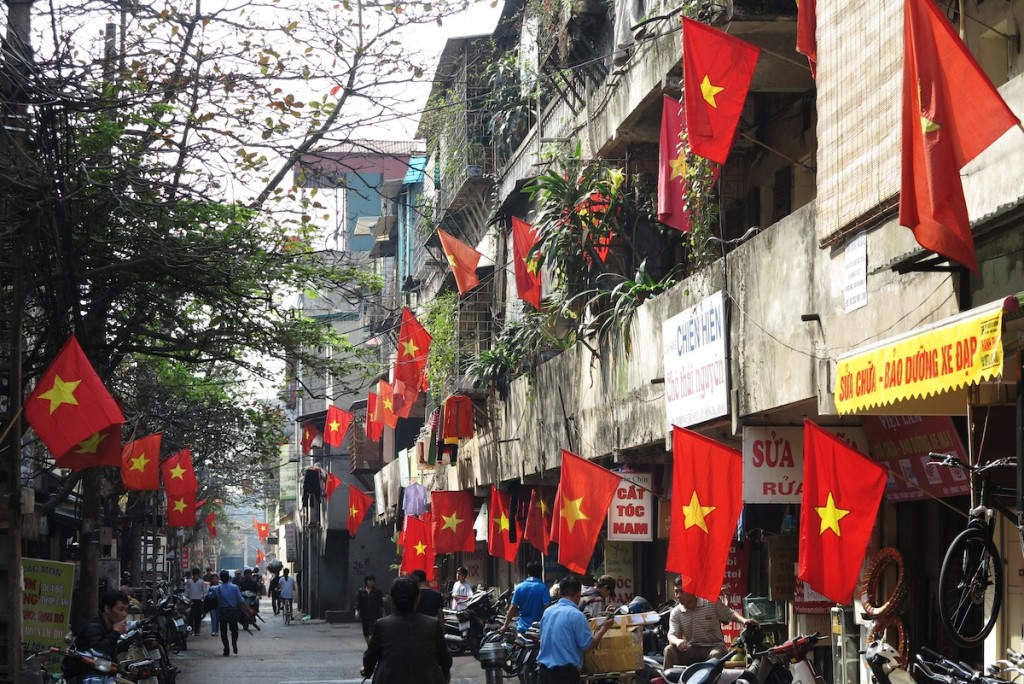 What does Tet look like? The change is absolutely visible to any foreigner one or two weeks before Tet. Every house around the town hangs the red flag, Kumquat and peach blossom trees appear at every corner of Vietnam, flowers, bonsais, clothes, Tet foods, colourful Tet decorations, distichs with the best wishes written on… together making a dense colourful picture of a Vietnamese lunar new year you can't find anywhere else.
The change is in the people too. Each person is hurrying to go get all works done before Tet. As a local, as I am, all the talks I can hear here and there are exciting stories about Tet bonuses. People call home more often to talk to their loved ones about Tet. Families to improve their houses before the New Year come. Business partners visiting each other with gifts and promises, friends hanging out, and the sound "mot, hai, ba yoo!" coming from restaurants can be heard. Tet is indeed the most important festival of the country not just because of the festive atmosphere you can almost physically touch but also because Tet can change people even for just a month, it brings opportunities and gets people to come closer.
The difficulties for foreigners staying in Vietnam and what to do and not to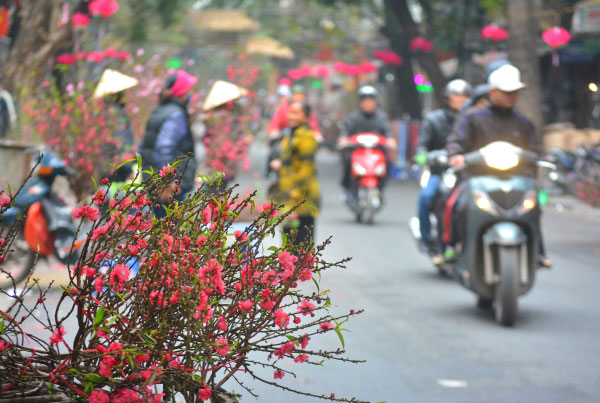 Almost everything closes from the last days of the lunar year to at least 3rd day of the first month. Street markets are not gathered, public services are limited. Almost every family will stock or make the foods for at least three days or even more so that's why they don't need to go out to buy foods. Before Tet, you should also buy a lot of foods and make sure that the services you want to use don't close during the holidays. There will be restaurants who open during the holidays.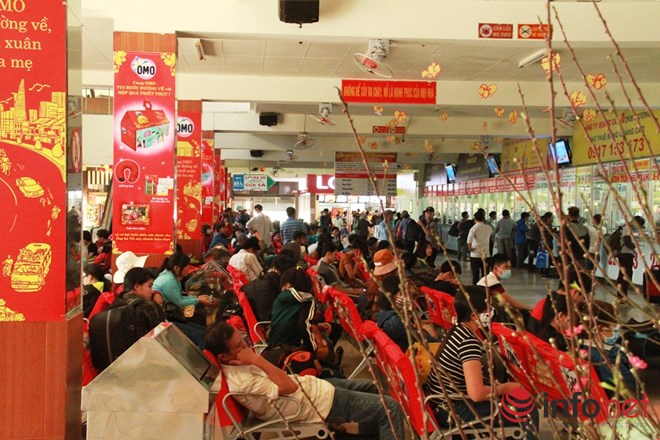 Train and bus tickets are sold out because everyone is trying to get home. Make all your arrangements in advance and prepare for the high costs.
Be aware that from before Tet till a month later, the prices will stay high and everything is expensive especially for goods like a gift, foodstuff or flowers. So you have to go hard on bargaining if you decide to buy those things. Supermarkets like Big C are too crowded at this time. However, tours after Tet often offer huge discounts because Vietnamese people also have a tradition of travelling in spring.
Pre-Tet is hectic with congested traffic everywhere and this happens almost every lunar new year in Vietnam.
The first day of the lunar year is very important. Vietnamese always believe that the first guest stepping into their house on the first day of the year will determine the luck of the whole family for the entire year. The first visitor is usually one of the relatives who have matching zodiac animal with the host or the ones with good temper, high morality and success. So on this day do not visit Vietnamese families unless you are invited to.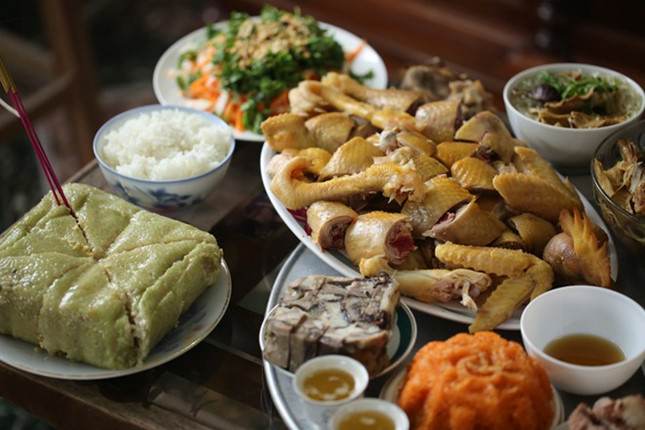 You will be invited to dine with locals a lot if you stay in Vietnam long enough. Thing is the male members of the family will force you (politely of course) to drink alcohol. And things will get out of hand real quick when it's Tet and everyone has the right to "enjoy". So avoid drinking too much alcohol with the locals should be one of the advice.
Visiting pagodas in the first days of the lunar new year is a beautiful tradition of Vietnamese people. Regardless of genders and ages, people come and wish for a year with more success, safety and good fortune. You should visit if you want to witness this tradition.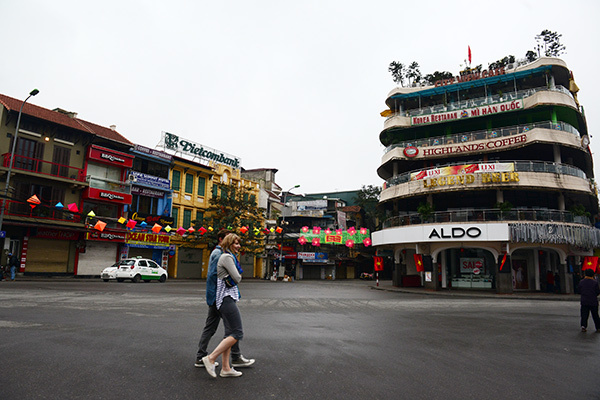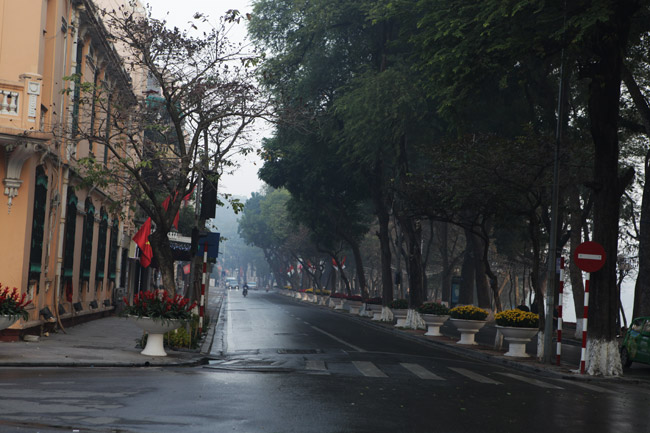 Walking around the old quarter to enjoy a quiet Hanoi in the first day of the year will be a "once-of-a-year" experience. That's the scene you can't see so often in this ever so busy and dynamic capital. And if you ever wonder how the old Hanoi feels like, the 1st day of the lunar new year will give you a nostalgic sense of it.
Firework on the Lunar New Year Eve is expected by both the elders and the youngsters. This year, Hanoi is not going to have firework, but if you visit other major cities like Saigon and Danang, you still can enjoy this event.
Many festivals are held during Tet by not only Viet people but also other minorities. Other activities like exhibitions, music performances, street food festivals, etc. are scheduled on fixed dates each year. Take a look at two new festivals held in Dalat and Hoian here.
Where to go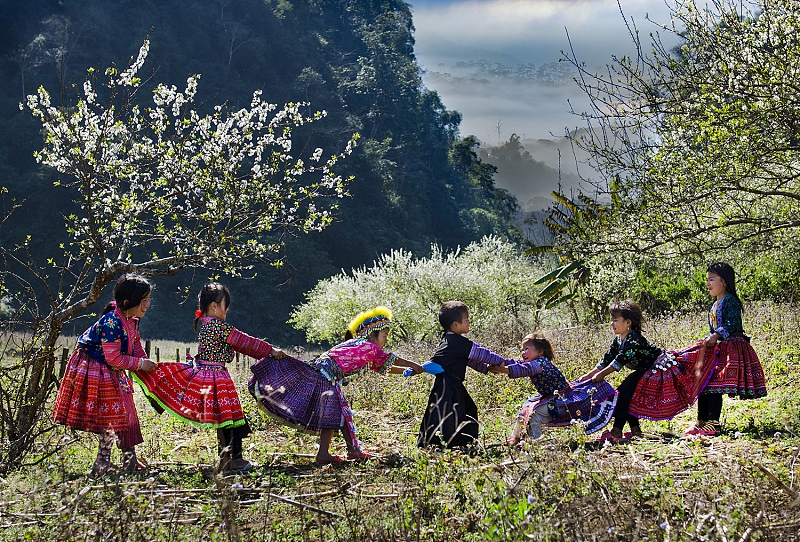 Northwest Vietnam: Sapa, Ha Giang is great place to travel during Tet holidays. Spring is the season for all flower to bloom and you can't see anywhere else more magnificent scenery of nature where the elegance of wild peach blossoms dotting gracefully on the edgy hills of highland mountains. And it's not all, the charming and unique cultures of H'Mong, Red Dao, Thai ethnics especially in Tet holidays will give you more knowledge about Vietnam and its people.
Central Coast and Southern islands: If you want the sunny beaches and green island with incredible water, head south! Phu Quoc island and Nam Du archipelago are the best places for nature adventure lovers and you will not be disappointed. Central cities like Hue and Danang aren't as hot as Saigon or Mui Ne but a lot warmer than the north. Hoi An and Hue are a great places for ones who are interested with cultural discovering tourism.