We are not exaggerating when we say that Hoi An is the most attractive destination in Vietnam.  Located in Quang Nam province, in the lower section of Thu Bon river, and just 30 kilometres away from Da Nang city, Hoi An has everything to become the star of tourism in Middle Vietnam. The town is enriched with both natural and cultural attractions which will leave a deep impression to every traveller.
History
The town's location belonged to late Sa Huynh civilization around 2nd century A.D. Succeeded to Sa Huynh was Champa culture stretching from 2nd century to 15th century. This was also the foundation for a flourishing period of harbour-town Hoi An which made its reputation known to China, Arab countries, India, Persia and even European countries. Especially in the late 15th century, European business booming in Asian countries led to hundreds of merchant ships carrying perfume, silk, and pottery came and went back and forth from West to East. From 16th -17th centuries, many Chinese and Japanese immigrants settled in Hoi An building several assembly halls as we see today. They were the reason that helped Hoi An kept developing until the mid-nineteenth century before Gia Long emperor took control of Vietnam and gave the French the trade rights to the near town Da Nang. The development of Hoi An stopped for many other reasons besides the French such as river diversion and silting up of the river mouth. Since then Da Nang became the new centre of trade, dethroned Hoi An after 200 years as the most crowded town in Vietnam.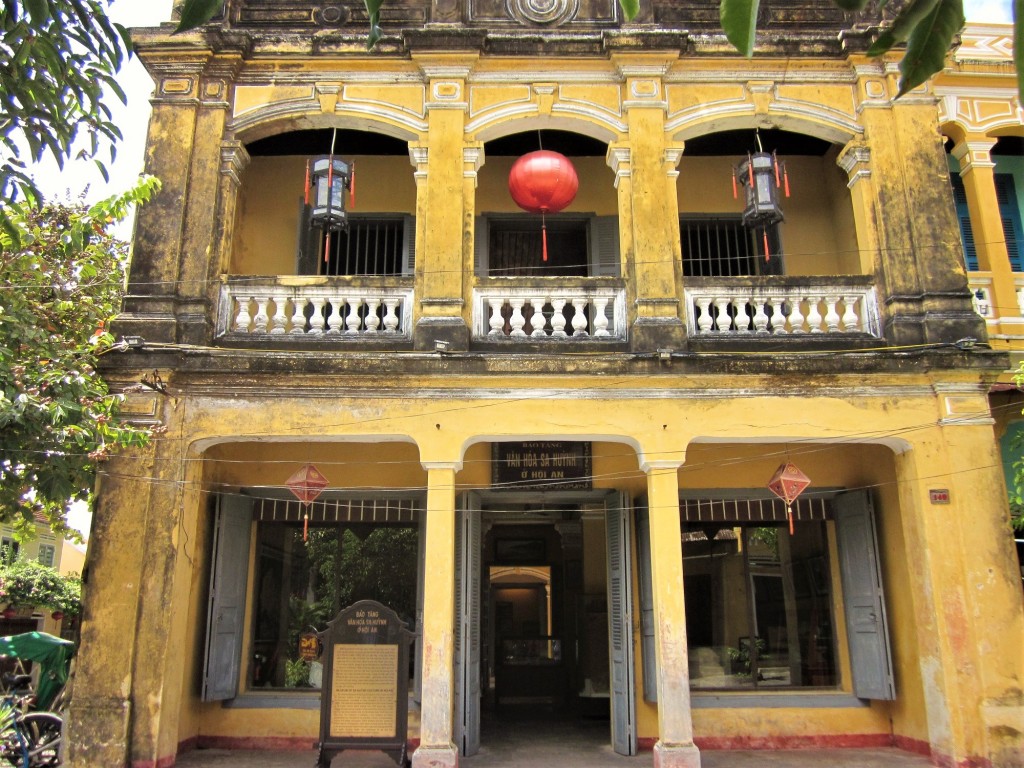 With approximately 120,000 inhabitants, Hoi An is recognized as a World Heritage Site by UNESCO in 1999 and in present days, it's seemed that the town has reclaimed its title as the most bustling place with countless visitors from all around the world.
When to visit
From May/June to end of August, the weather of the town is rather calmer and milder. In the other months, it's mixed with rainy and cold or slightly hot. If you want to visit Cua Dai beach or Cu Lao Cham island, grab your chance in the short time between May and August. From February to April, Hoi An has different charm when the old town is covered in light rains.
How to visit
From Hanoi or Saigon, you can fly to Da Nang then catch a bus to Hoi An city. Round-trip tickets range from 1mil to 1.3mil VND. Another choice is taking a coach straight to Hoi An from Hanoi or Saigon for only 500,000VND. From Da Nang, there is a local bus routed from Da Nang bus station to Hoi An bus station with a price of 18,000VND for each way. The local bus station in Hoi An is located at Le Hong Thuong St. and local bus station in Da Nang at Truong Chinh St. If you are confident on a motorbike, you can rent one at Da Nang and ride your way to Hoi An just fine. On the way, you should visit Champa tower and Mount Ngu Hanh Son.
There are trains from both Hanoi and Saigon to Da Nang running every day. The ticket for each way falls from 400,000VND to 1,2mil VND. It might take you 14 to 20 hours to reach Da Nang.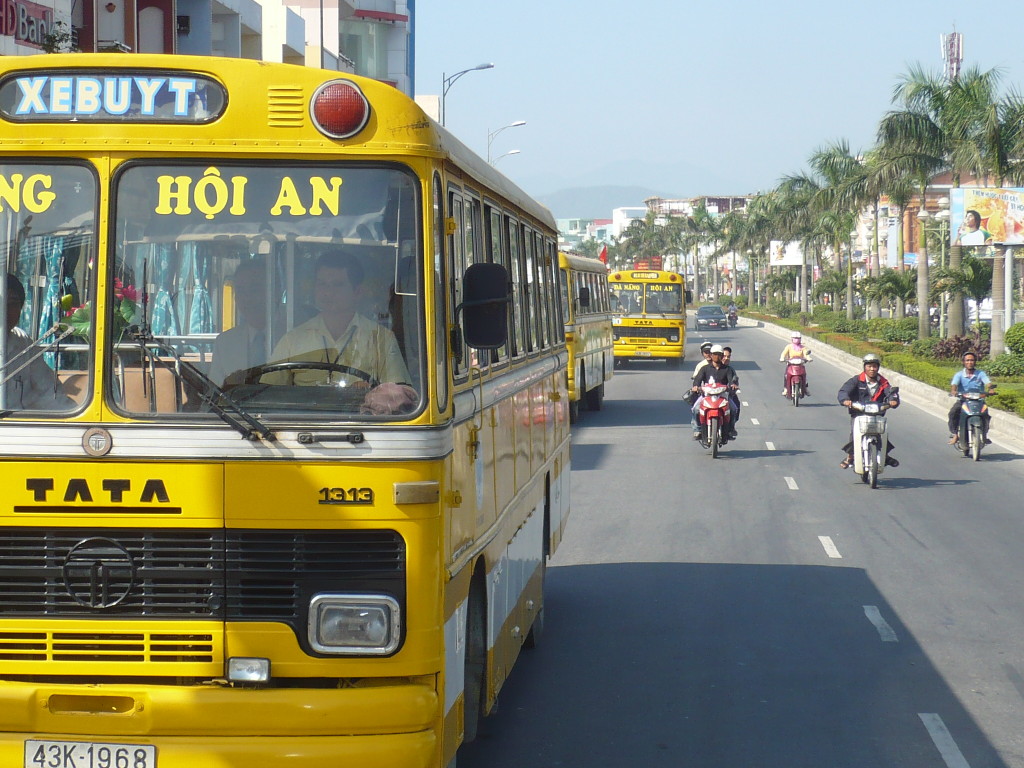 Accommodation
The hostels and hotels in Hoi An are more expensive than in Da Nang city. If your budget doesn't allow, you can stay in Da Nang and take a city tour to Hoi An within a day time. However, for ones who want to spend nights in this lovely town, hotels and hostels from 300,000VND to 500,000VND are available.
Get Around
Hoi An is small enough for you to discover by walking. If you want to go to further areas, you can rent a bike with a price of 40,000VND a day. To visit the town's attractions (halls or old houses) you should buy a package ticket which is 80,000VND for domestic tourists (3 attractions) and 120,000VND for foreign tourist (6 attractions), sold at the entrance of the town. The tour guide's fee is free when groups with over 8 members.
Attractions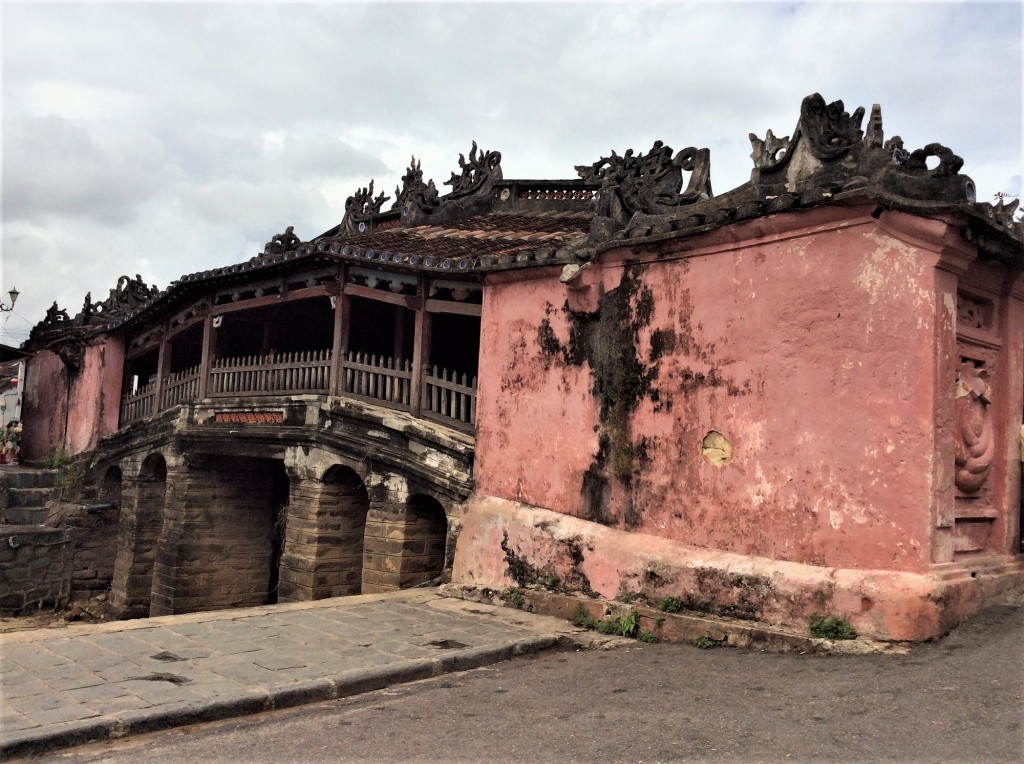 Handicraft villages: with a long history and rich culture, the local residents have developed many crafts to serve their needs such as carpentry, pottery, physic, gardening, and lantern making. Some of those craft villages still survive to today and became tourist sites. Visiting these villages can give you a look into the life of the locals here
Kim Bong Carpentry Village: is belonged to Cam Kim district, located on the other side of Hoi An river. The village has been famous long ago for the perfect carpentry craftsmen. Originated from North Vietnam, the style and technique have been mingled with styles of Champa, China, and Japan making the products a very artistic and philosophical beauty. Most of the old houses in the town also were carved and designed by Kim Bong carpenters.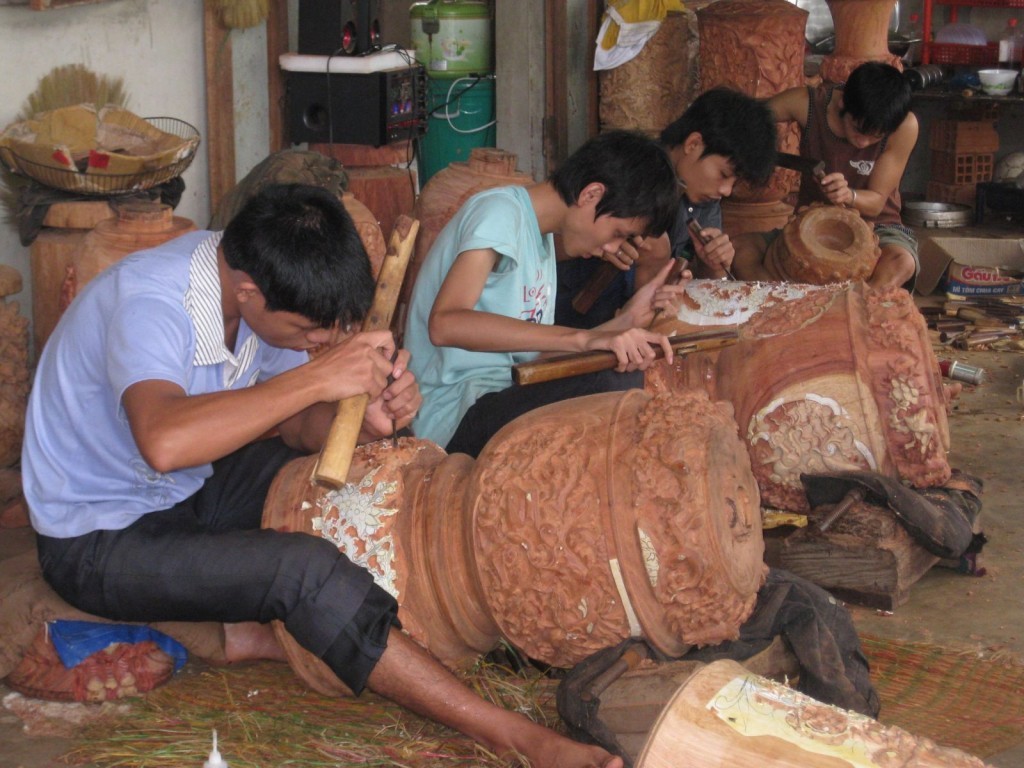 Thanh Ha Pottery Village: has a history of 500 years with an origin from Thanh Hoa. Thanh Ha was one of the prestigious names in middle Vietnam for its fine and unique art of pottery. The products of the village were sold to many provinces in middle Vietnam. Nowadays, the village is lying quietly on the side of Thu Bon river with peaceful and rustic countryside scenery.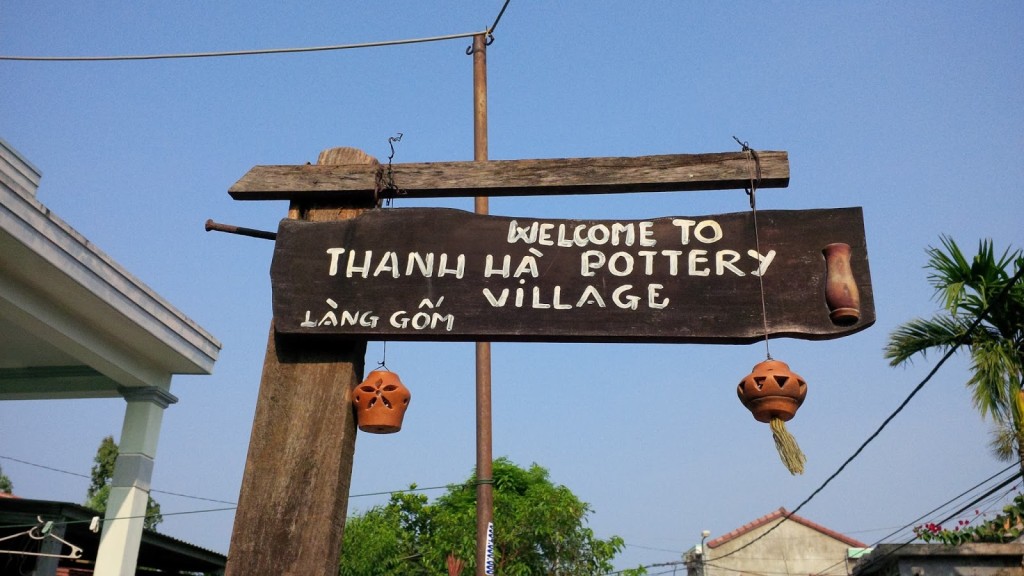 Phuoc Kieu Bronze-casting Village: located on 1A national highway, about 20km from Da Nang city, Phuoc Kieu is an interesting site to visit on your way to Hoi An. The village is famous for the sophisticated made bronze products such as musical instruments (gongs, Chieng), Dong Son drums, bells; statues and many other kinds as a weapon, household items….
Cua Dai beach: is about 5km away from the town, Cua Dai beach is a wonderful getaway from bustling cities. Cua Dai Beach is over 3km in length and up to 300m in width. Visitors praise the fine white sandbank, blue and clear water, moderate slopes and small waves – a perfect place for recreation activities and sea sports.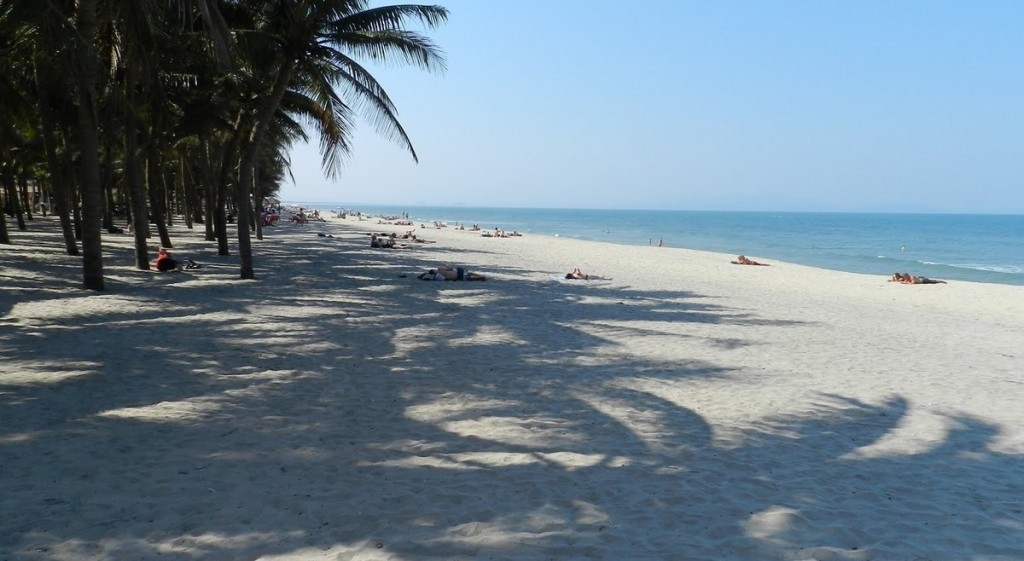 Assembly Halls: Phuc Kien (Fujian) Assembly Hall (no. 46 Tran Phu St.) was built around 1690 and functions as a traditional assembly hall for the Chinese ethnic group from Fujian, China to socialize, but later was transformed into a place to worship their deity named Thien Hau – the goddess of the sea who protects sailors from danger. This is the most famous hall in Hoi An with Chinese features in architectural style. Trieu Chau (Chaozhou) Assembly Hall or Ong Bon pagoda (no. 157 Nguyen Duy Hieu) is another Chinese architectural work by group from Trieu Chau. The most outstanding feature is the red wooden gate which was sophisticatedly carved and solemnly designed. Quang dong/Cantonese Assembly Hall or Quang Trieu Pagoda (no. 176 Tran Phu St.) is built by a community of Guangdong merchants in 1885. The hall is dedicated to Thien Hau Thanh Mau and Confucius at the beginning and then Kwan Kung and the founders of Cantonese group in Hoi An. There are many impressive architectural works and features inside the hall that make your visit worth a while.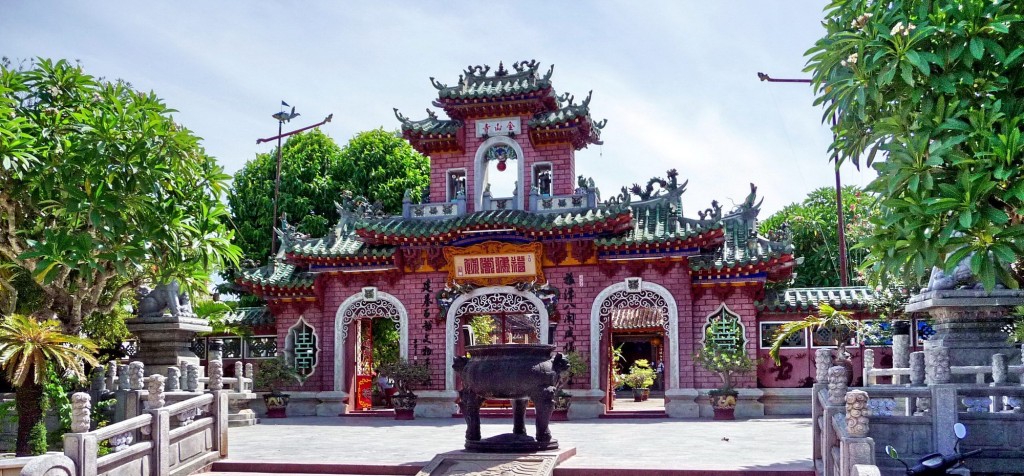 Hoi An Old Quarter: when we talk about the old town Hoi An, we can't leave out the Bridge Pagoda. Chua Cau or Bridge Pagoda is built in 16th century by the Japanese community. According to the legend, the bridge is a sword plunged into the back of mamazu monster to stop it from moving its tail so that no earthquake can happen. In 1719, Lord Nguyen Phuc Chu gave the bridge a name "Lai Vien Kieu" which means "The welcoming bridge". The pagoda is 18m long, has a roof curving over Thu Bon river, and 2 statues of dog and monkey at the two sides of the bridge. Although this site is called "pagoda" but there isn't any pagoda statue. The bridge is dedicated to Bac De Tran Vo, a guardian god who brings happiness and health to the people.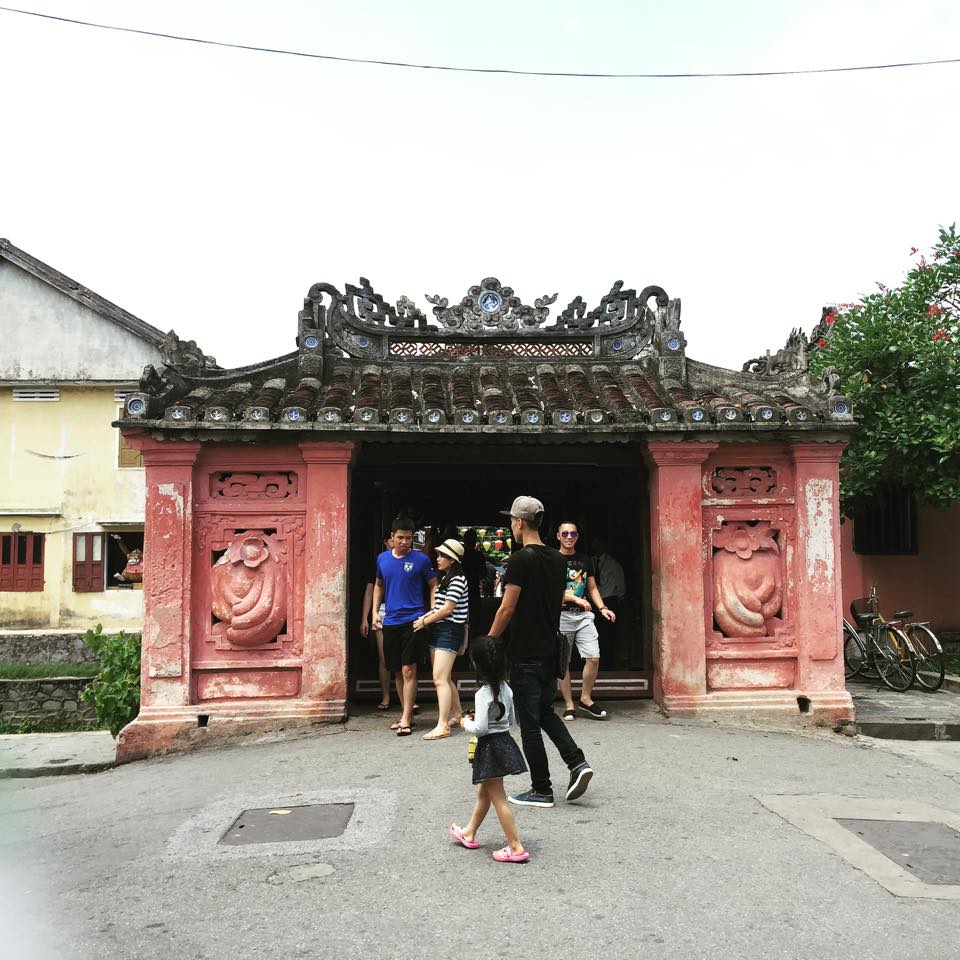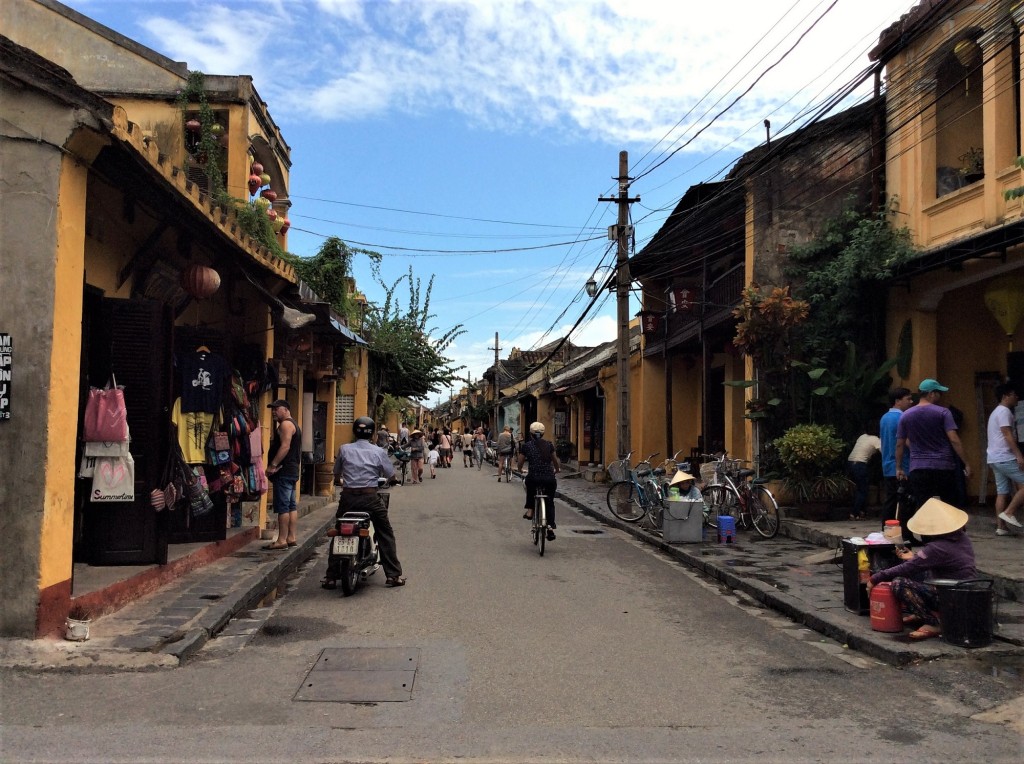 Tan Ky Old House at no. 101 Nguyen Thai Hoc St. is the highlight of the Old Quarter. The house is a perfect example of an 18th merchant's residence in Hoi An port-town. The name "Tan Ky" expresses hope and wish of the house's owner for a prosperous business. Tan Ky house remains almost intact from the damage of time. Main features are included in the storage area, the outside structure made of bricks and tiles, floor covered with Bat Trang bricks. House's decoration represents an oriental philosophy with triple-beam structure, five-round blocks, many distichs. You will have a wonderful time exploring the house during your trip to Hoi An.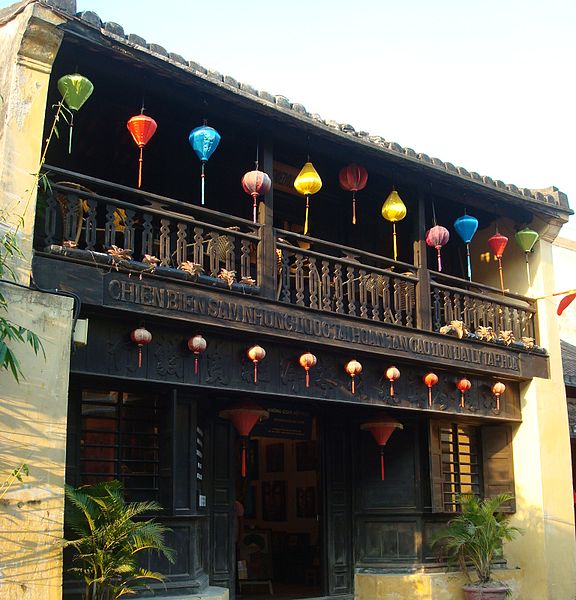 Hoi An Market: is located right in the centre of the town, a place you can find a parade of specialities. The market is well organized, clean and the sellers are very friendly. There are hundreds of dishes from soup, pastry to crepe and dessert. Each type in its turn has many of variations and kinds. Hoi An market is definitely a must-visit site in Hoi An and you won't be disappointed.
Hoi An is also famous for its authentic and unique bars, cafes and restaurants.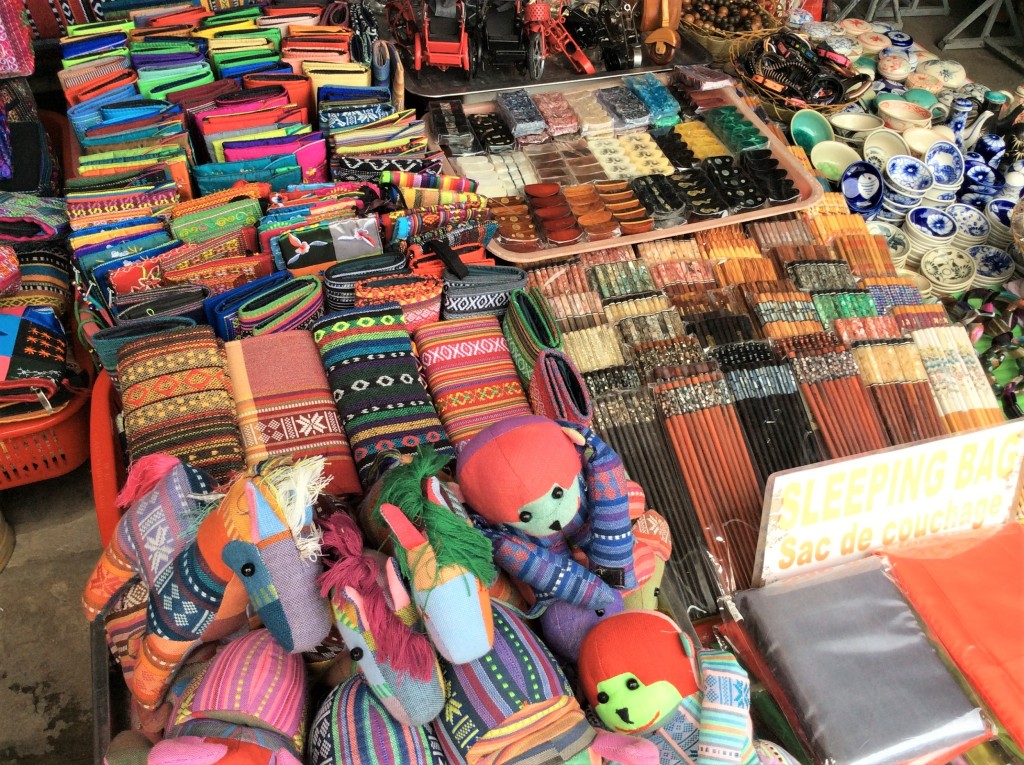 Foods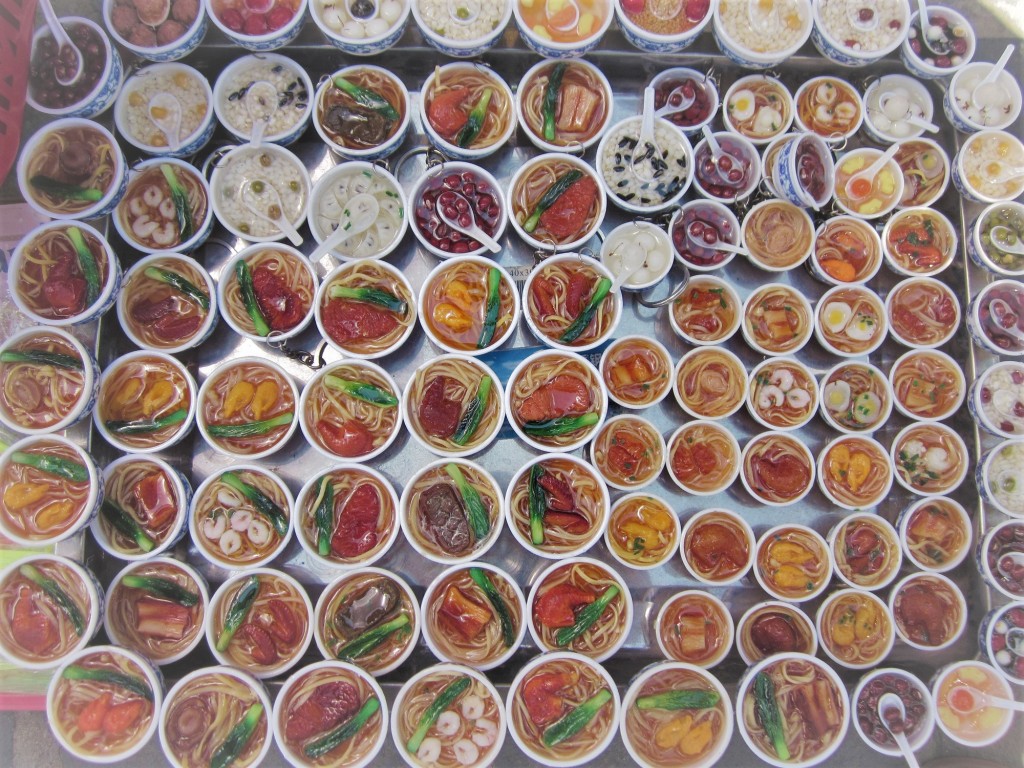 Banh Mi: with the rise of Banh Mi on a global scale, Hoi An has been recognized as a place that has the best Banh Mi in the world. The two Banh Mi shops you need to visit our Banh Mi Phuong and Madam Khanh. The tastes of these two are different from each other but just as good. The price or one serving stays loyal to the old days, just 10,000VND to 20,000VND.
Cao Lau: people say that this dish has been around the town from the 17th century when Hoi An was still a famous harbour. Maybe it's the reason that Cao Lau has influences from both Chinese food and Japanese's famous soba. The yellowish noodles are served with pork, different greens, sometimes topped with fried pork rind, peanuts, rice crackers, and/or scallions; and sometimes served with lime or chilli jam.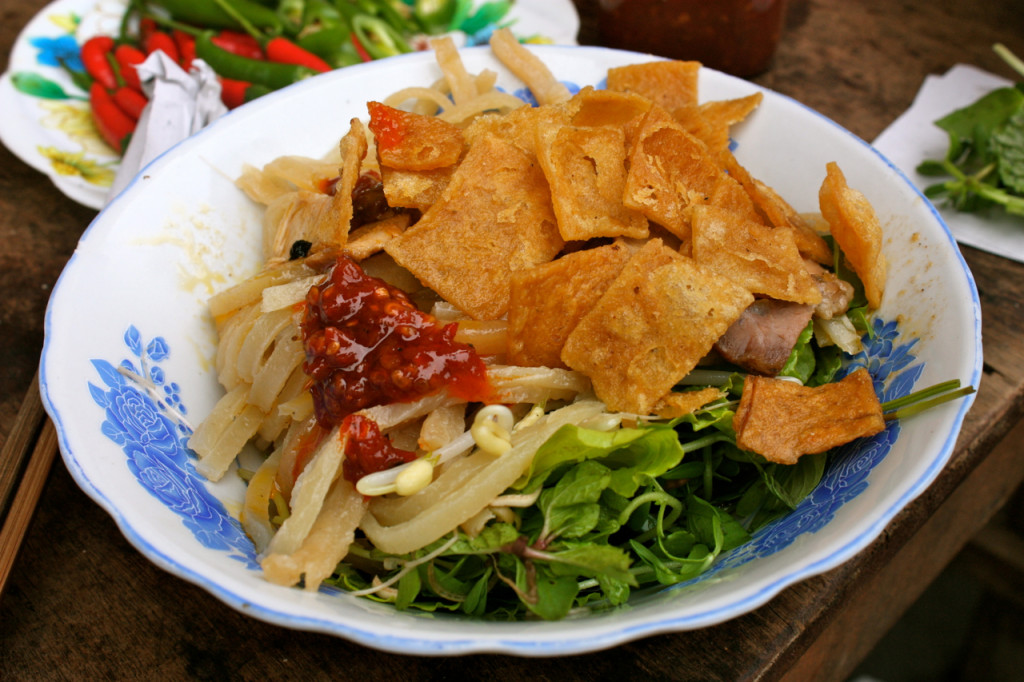 Quang noodles: the dish may look like Cao Lau and in fact, is often mistaken with Cao Lau but once you try it, the taste is totally different. The noodles are served with shrimps, pork, quail eggs and herbs. You literally can find this dish every corner of Hoi An.